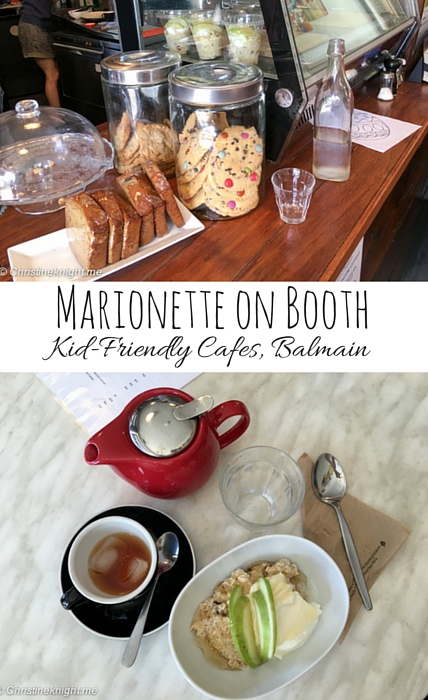 This tiny little place, tucked away from busy Darling street, is one of the most kid-friendly cafes in Balmain. While their main game is coffee (check out their website, The Little Marionette for more details about their roasting business), they also have fantastic food and friendly, accomodating staff.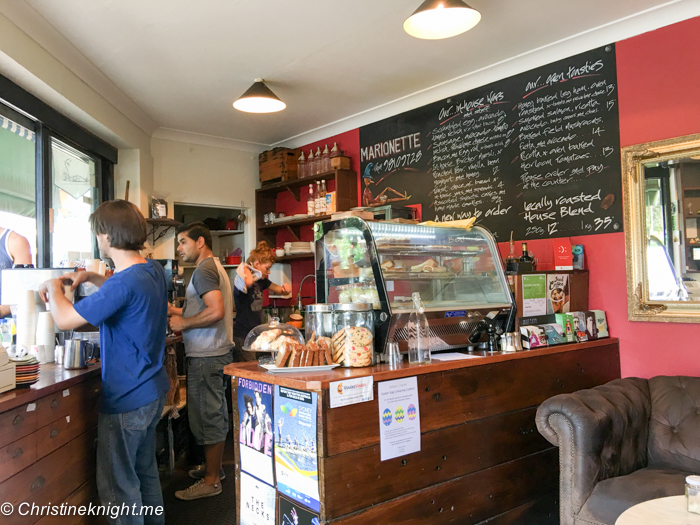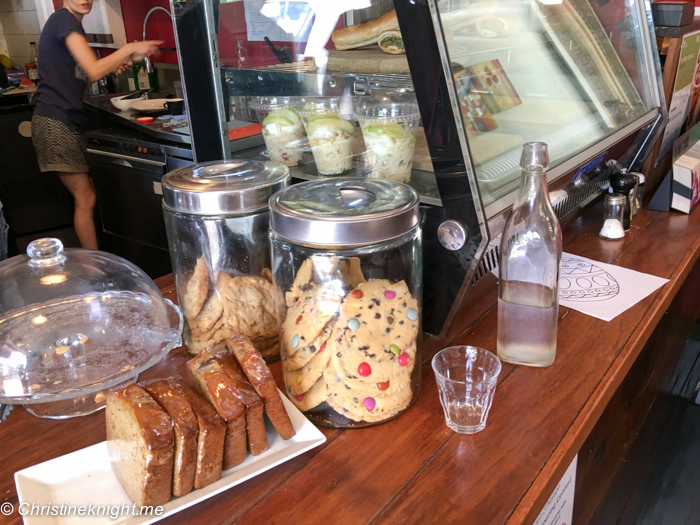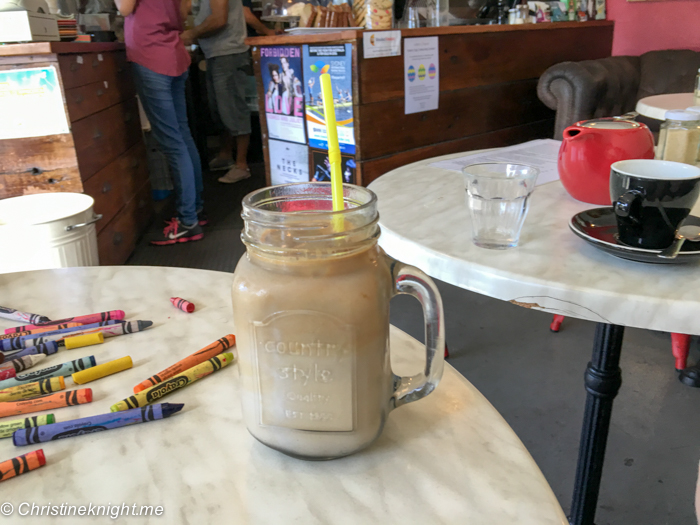 We noticed on our visit that most families were getting their coffee and food to go, and enjoying it in Gladstone Park across the road. We chose to dine in and enjoyed the surprisingly quiet dining area inside.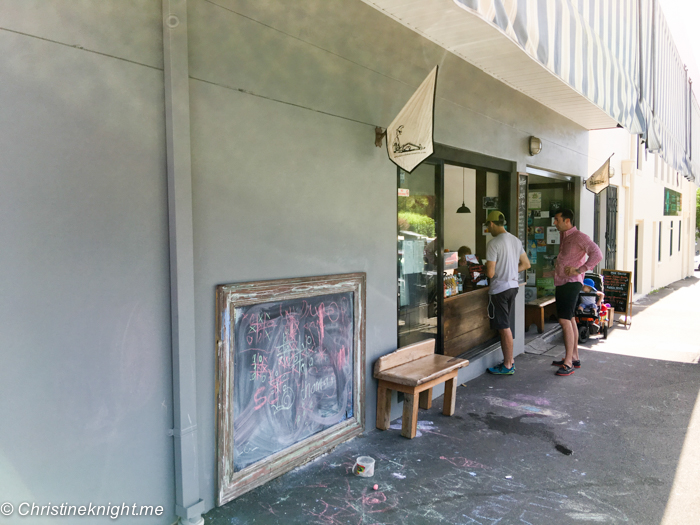 It's pretty obvious that families are among the prime visitors to this little cafe from the outside. They have set up a challkboard wall and at any time of day you'll see either kids creating a masterpiece on the wall and pavement, or evidence of the mini Picasso who had dined there perviously. It's a genius move really, as parents can order their coffee or food to go while kids are happily occupied.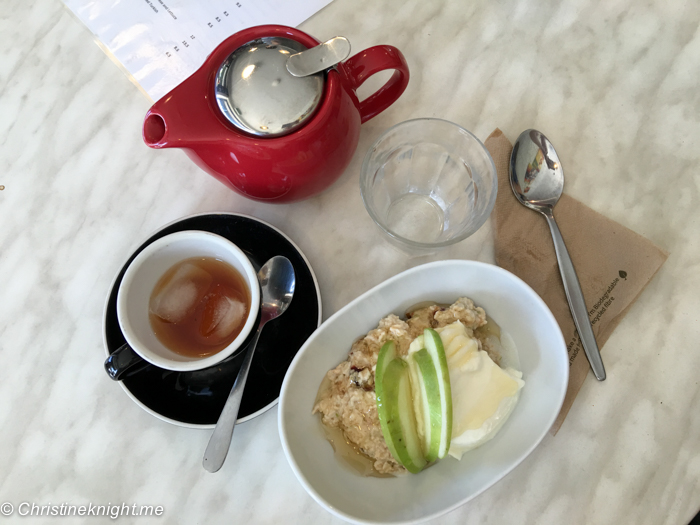 We ordered an In House Bircher Museli (with yoghurt and honey, small $7), pot of English Breakfast organic tea ($4), Breakfast Sandwich (fried eggs, bacon, spinach, fresh tomato and avocado topped with relish on Turkish toast, $12), a kid's toasted Cheese Sandwich ($4), Babyccino ($1), flat white ($4).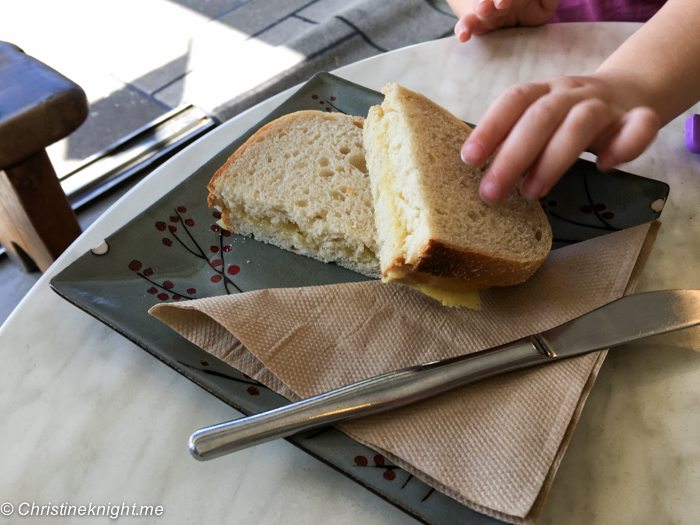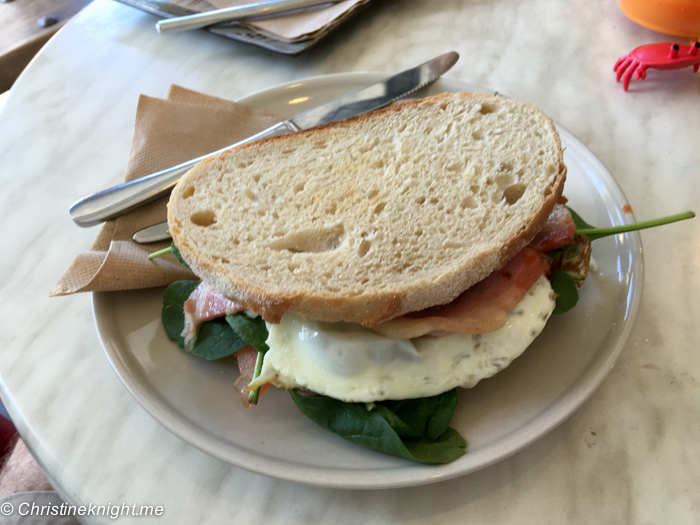 The babyccino was a hit, with the takeaway cup and marshmallow perched on the straw. My bircher was delicious –  very generous serve for a "small" size. Alec said repeatedly how delicious his sandwich was, so I think we have found our new regular cafe in Balmain.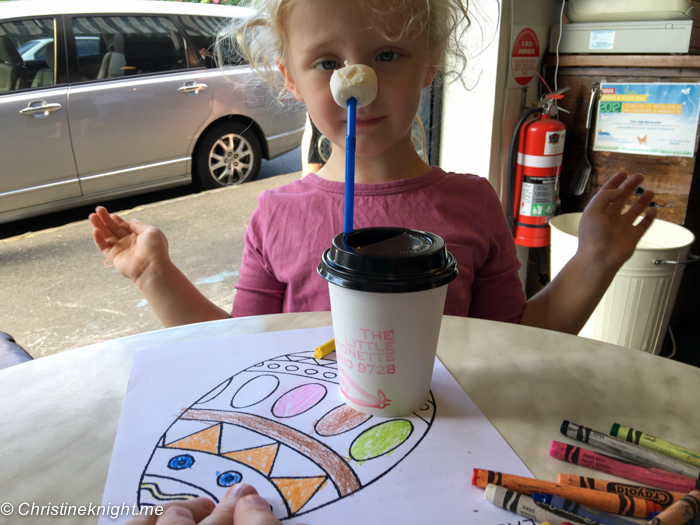 Across the road from Marionette on Booth is Gladstone Park, where you will find large grassed areas under cover of trees, a large playground with climbing structures for kids of a wide age range, basketball courts and bathrooms.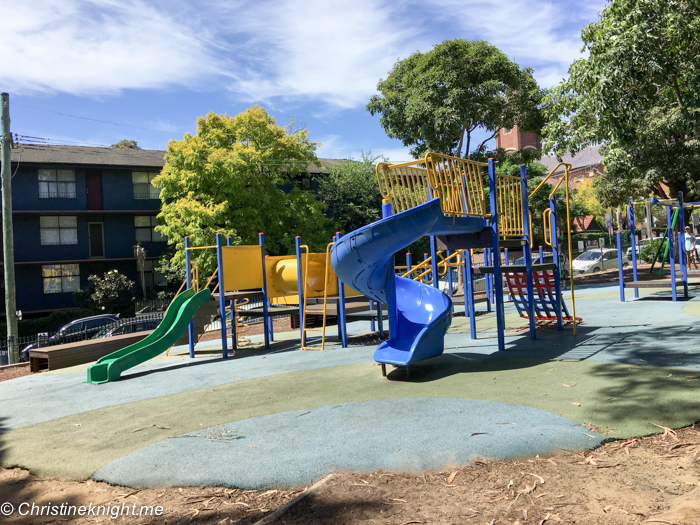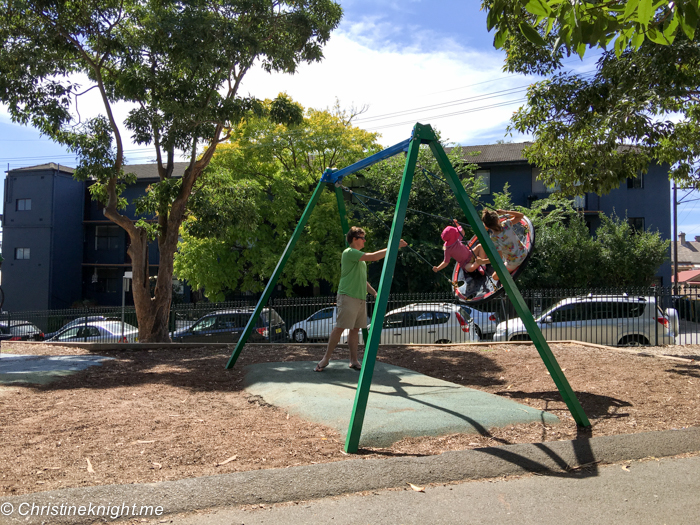 Highchairs: No.
Stroller storage: No.
Easy access: Yes.
Change tables: No.
Kids' menu: Yes.
Black Star Pastry and Cafe
1A Booth St,
Balmain NSW 2041
Phone: 0402 434 597
Prices: $
Hours: Mon-Fri 6:30am-4pm, Sat 7am-4pm, Sun 8am-4pm
Get Directions