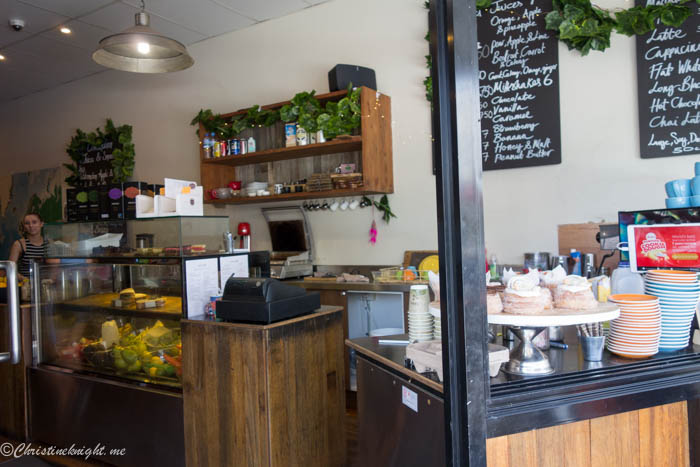 I do love trying new cafes. This week I stumbled upon Tintos in Balmain – a tiny little hole in the wall that opens up into a reasonably-sized cafe, right off Darling Street. I admit I was seduced by the cronuts in the window …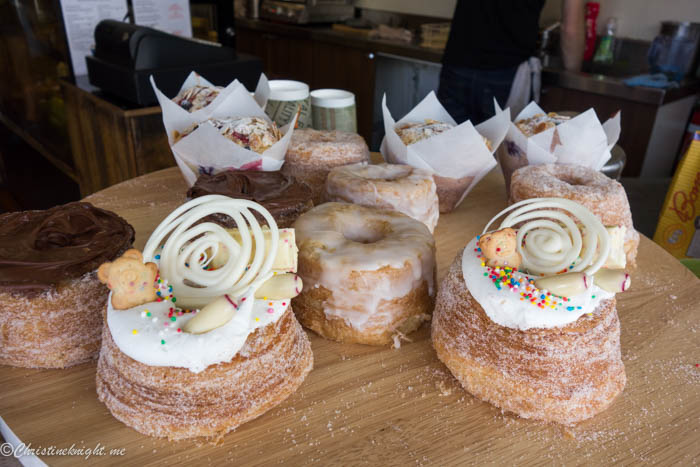 Lucky I was, as this little cafe is an absolute gem. As we sat down at cable reel that was doubling as a table, I noticed a few big baskets of toys and colouring in supplies. What an amazing find! Cheese was entertained for our entire stay and we had to pry her away from the toys when it was time to leave.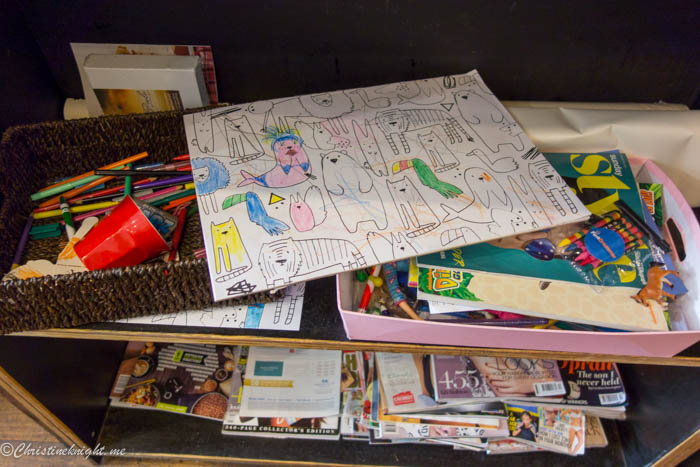 We ordered a light meal – two Avocado Toasts ($11), mine with Haloumi ($5) and Alec's with a Poached Egg ($3) and Bacon ($4). They were just perfect.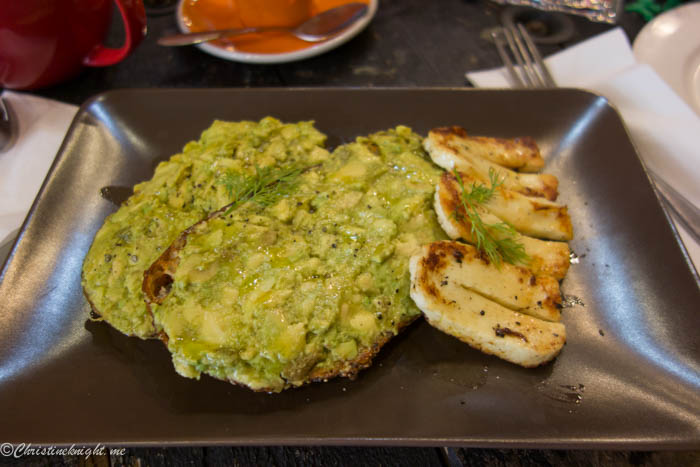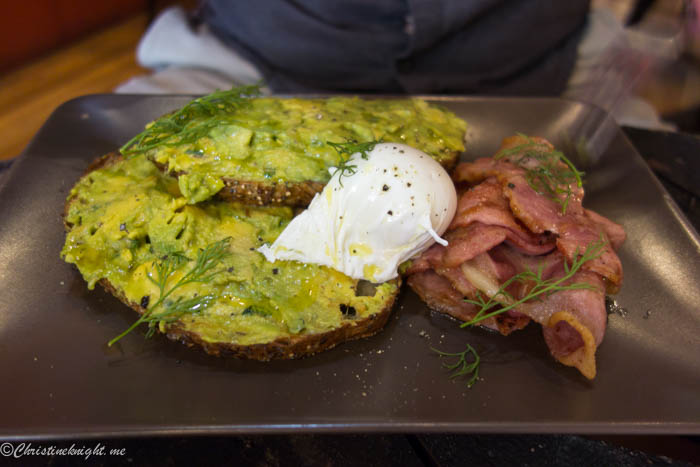 Soy and lindseed bread with smashed avocado in olive oil, salt, pepper and lemon. Just devine.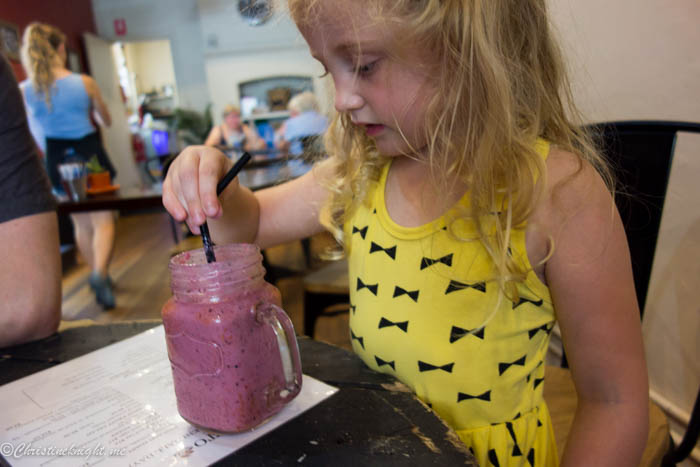 Cheese devoured a giant Mixed Berry Smoothie ($7.5).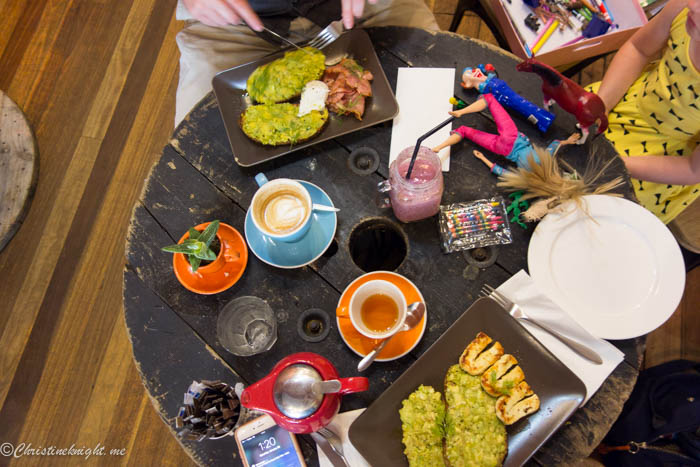 My English Breakfast tea ($4) was by Tea Craft and served in a pot so big I got several cups out of it. Tintos prides itself on having excellent coffee, and it's always good to be able to try and agree that they deliver what they promise on.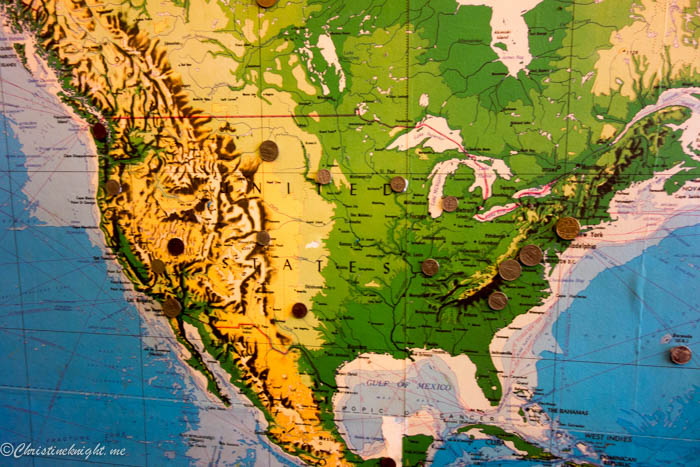 Our table was right next to a giant map that covered most of one wall. On the map were blu-tacked coins placed there, I assumed, by visitors from all over the world. I really enjoyed seeing where people had come from to get to this little cafe in Balmain.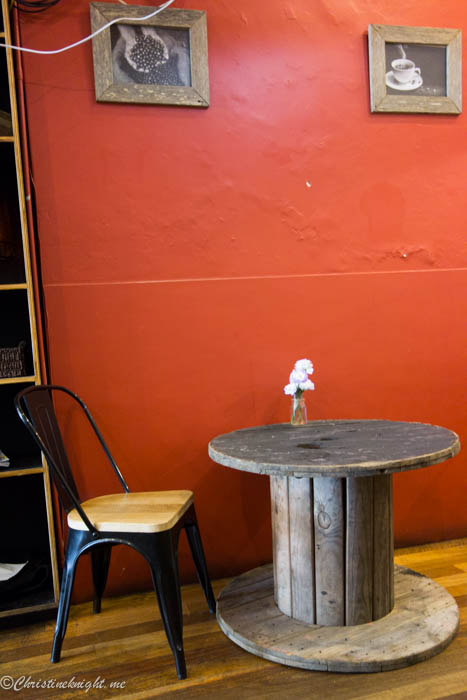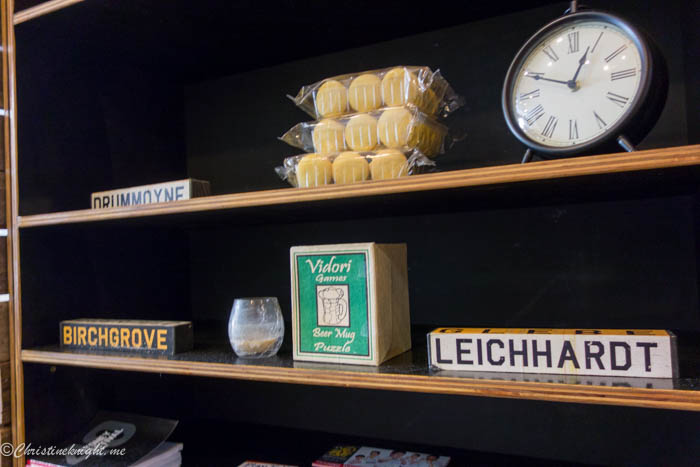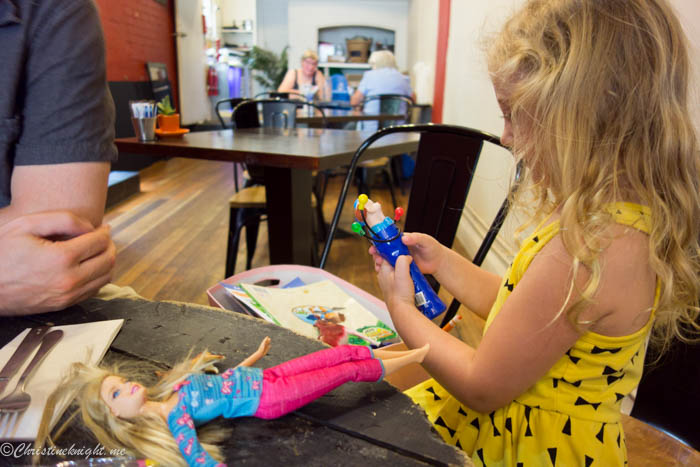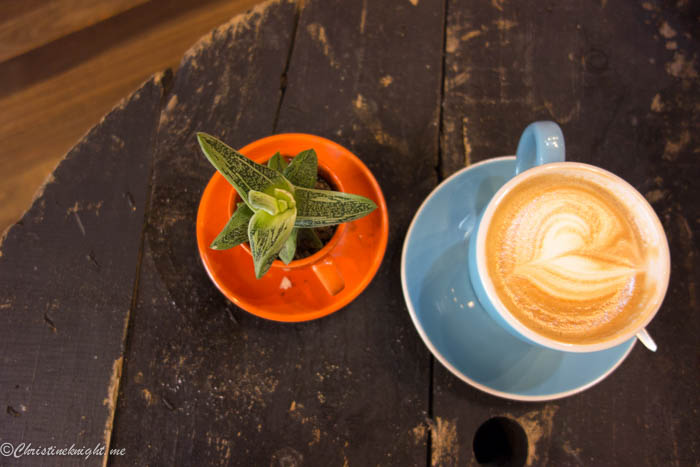 Tintos is a fantastic little cafe that we will be going back to soon, to try more dishes off the menu.
Highchairs: Yes.
Stroller storage: Very little.
Easy access: Yes.
Change tables: No.
Kids' menu: No.
Tintos
306 Darling St,
Balmain NSW 2041
Phone: (02) 9810 2962
Prices: $$
Hours: Mon-Sat 6am-5pm, Sun 7:30-5pm
Get Directions