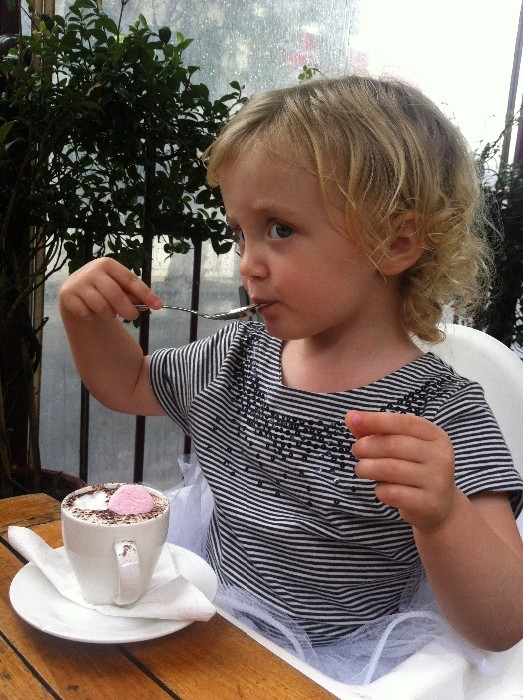 Pre-baby, Not Bread Alone was one of my absolute favourite cafes. It was a pleasant surprise to find they are also super kid-friendly when I dropped by with E and some friends for brunch. Missy E was treated to her first Babycino ($2). I also ordered her some Hot Chips with tomato sauce ($4.50) in case she didn't like the other food I ordered. I needn't have wasted the money on the chips, as she devoured most of my meal anyway — lesson learned, the kid has good taste!
The adults in our party ordered: Lamb Shank (with creamy mashed potato, chef's greens and a tomato and red wine jus, $20.90), Sweet Corn & Chive Fritters (with crispy bacon, baby spinach and oven roasted roma tomato, $16.90), Free Range Eggs (scrambled, poached or fried eggs with your choice of toast, $10.90) with Oven Roasted Roma Tomato ($4) and Baby Spinach ($4). Whenever I visit NBA, I always get the exact same dishes (the fritters or eggs) because they're just SO DAMN GOOD. So good that I used to drive an hour or so to the cafe just for their breakfast.
On this particular visit, the staff were attentive and kind, especially to squiggly E who was also struggling with jet lag and a bit cranky. When they saw me taking photos of the food, they helpfully turned the plates to show off the meals to their best advantage ("We just had a lesson in food photography!" they told me. How awesome is that?).
The meal always ends on a sweet note — a few Fantails are always given with the bill. My friends didn't want theirs, so I happily pocked them all for later (score!).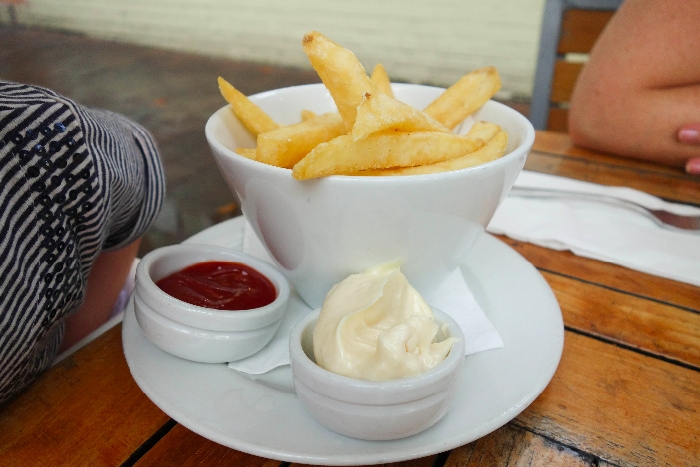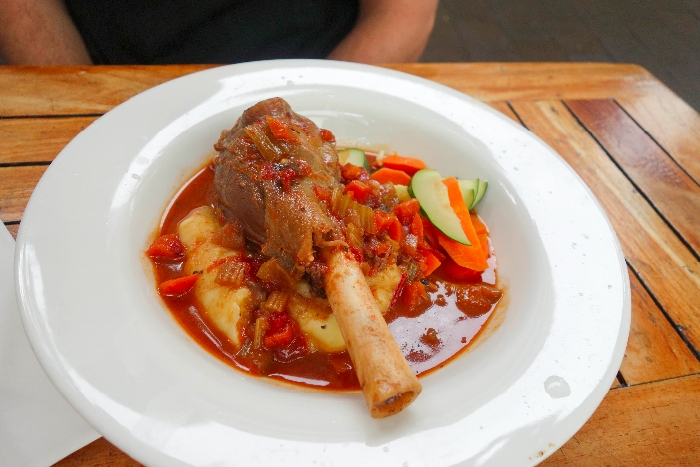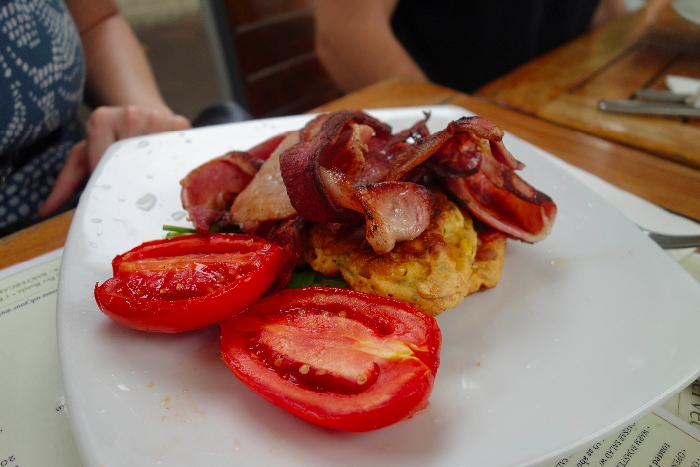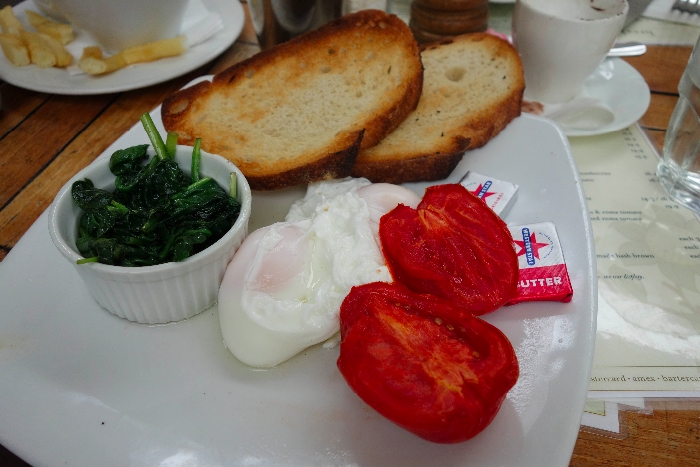 Last Bite: Always a winner for really great food, plus friendly, considerate staff. Outdoor, protected seating means you can make a quick escape or stroll around the block with fussy kids.
Highchairs: Yes.
Stroller storage: Yes.
Easy access: Yes.
Change tables: No.
Kids' menu: Yes.
Not Bread Alone
376 Pacific Hwy,
Crows Nest NSW 2065
Phone: 02 9966 9788
Prices: $$
Hours: Mon-Sat 7:30am-11pm Sun 7:30am-5pm
Get Directions