Sydney's been dry and dusty for far too long, so we thought we'd take the first rainy day we got as an excuse to saunter over to Marrickville for some fabulous Pho. Marrickville is known for its Vietnamese food, so we knew we'd find something delicious – the trick was finding a kid-friendly restaurant, and walking by Thuy Huong sold us: it was full of kids!
Thuy Huong is a small place, especially when full, which it was on the rainy Sunday we were there. There's no room for prams and space between tables is limited and I didn't see a highchair. Baby Lukas was the youngest kid there, but there were at least a dozen children ranging from 2-8 years who were just so into their brightly coloured, steaming plates of food, so we knew this restaurant would be suitable for kids.
We ordered the standard Beef Pho ($8) with vegetarian rice paper rolls ($6) with peanut sauce. The food came quickly (a plus when you have a squirming almost- toddler) and smelled heavenly.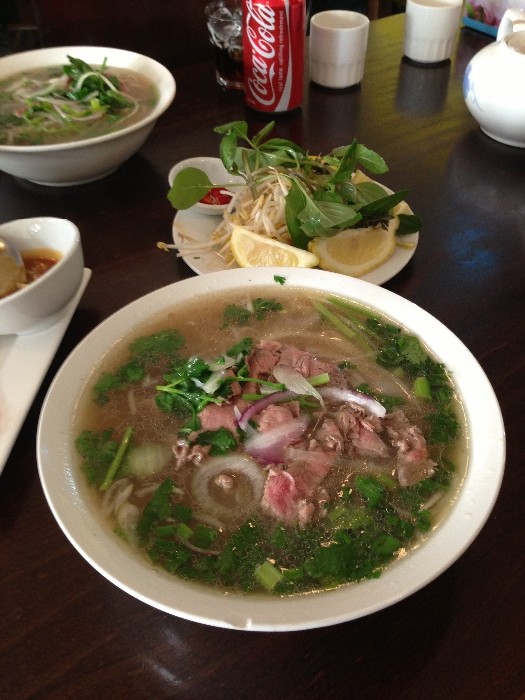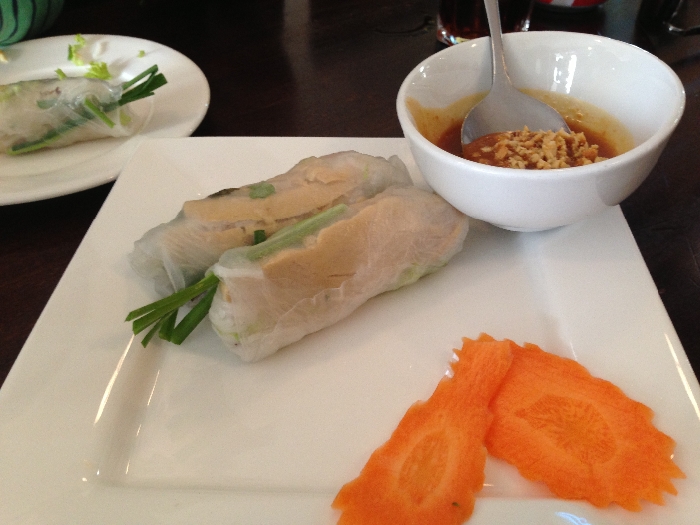 Though he was the youngest by a couple years, Baby Lukas also got into his food, slurping his vermicelli noodles and broth like a champion. We thought it was pretty good too. Lunch came with the standard tea you'd expect at most Vietnamese places.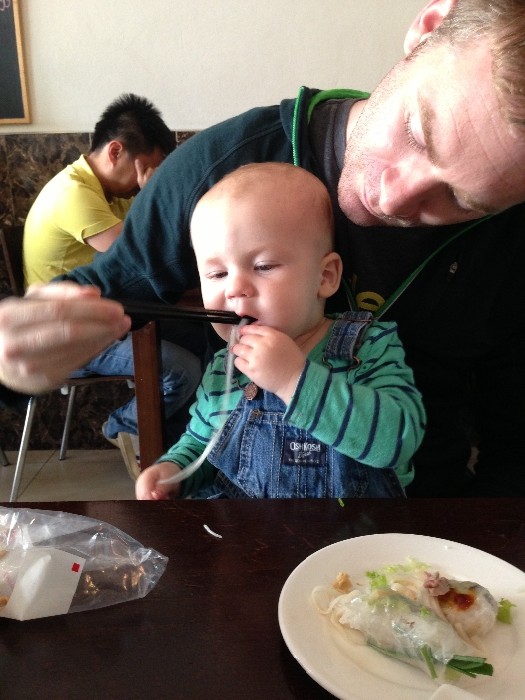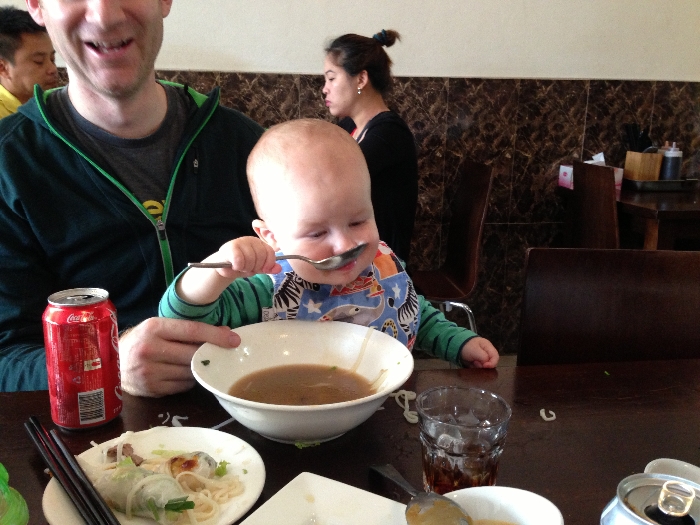 Last bite: If you're in the mood for Pho that the kids will also love, walk no further than Thuy Huong.
Highchairs: No.
Stroller storage: Limited. If you don't need one, don't bring one.
Easy access: Yes.
Change tables: No.
Kids' menu: No, but kids won't starve
Thuy Huong
304 Illawarra Rd, Marrickville
Phone: (02) 9558 4023
Hours: Mon-Sun 8am-10pm
Get Directions