A trip to Huskisson is not complete unless you stop at the affectionately known Husky Bakery for something delicious. The draw card is the extensive pie menu where you actually get large chunks of meat in the pie – however we stopped in for a quick morning tea in between visits to the beach and the nearby park.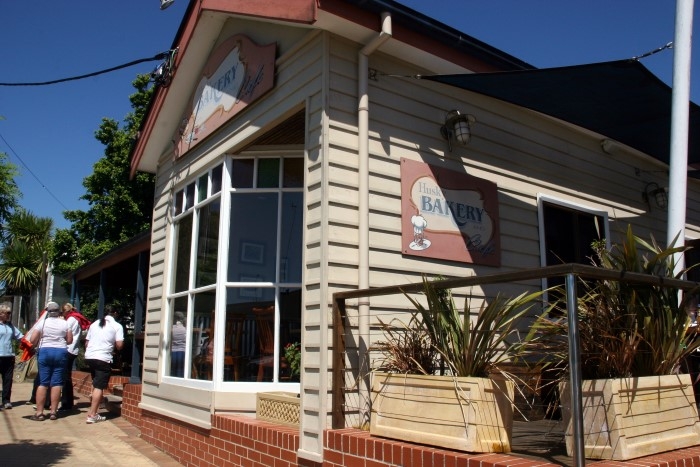 On previous visits we got take-out, but today, with nothing much on the agenda we opted for dine in and were surprised at how kid-friendly the Husky Bakery really is! Whilst you can't really go wrong with a sweets display full of fresh and fun options, the Husky Bakery has really catered towards the younger crowds. There is a long covered eat-in area out the back with several highchairs available for use, but the best bit is the full size playground set – also under cover for the kids to run riot whilst the adults enjoy a coffee or two.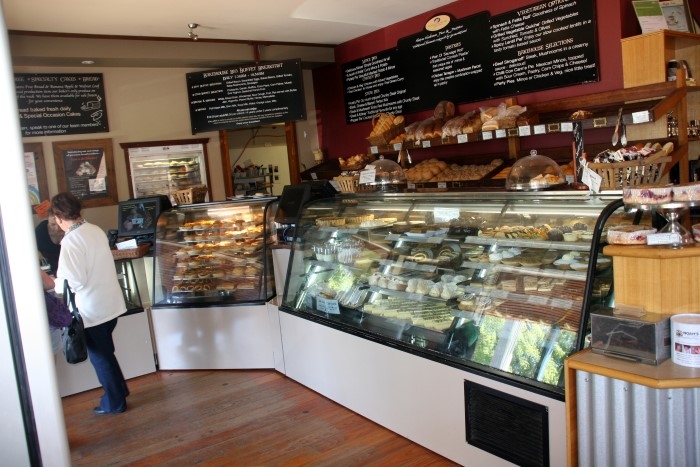 Our food choices were simple but very fresh and the coffee hot and tasty. Ross went savoury, with a Spinach and Fetta Roll ($3.60) but I could not go past the sweets and ordered a Mini Lemon Meringue Tart ($2.80). Cupcakes were right at child eye-level and it worked, Jenson ordered a bright pink Cupcake ($2.80).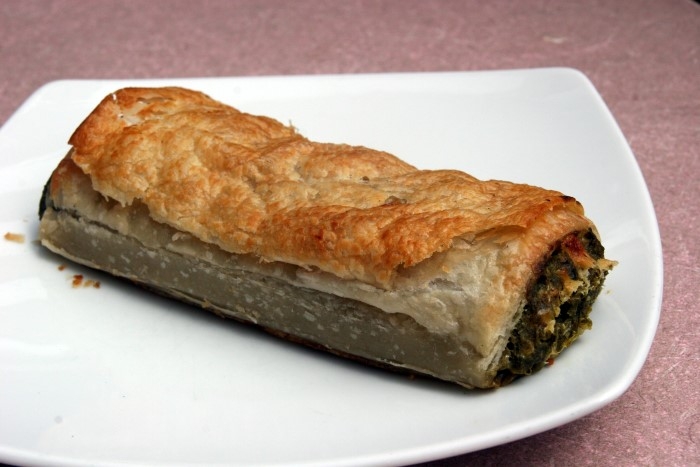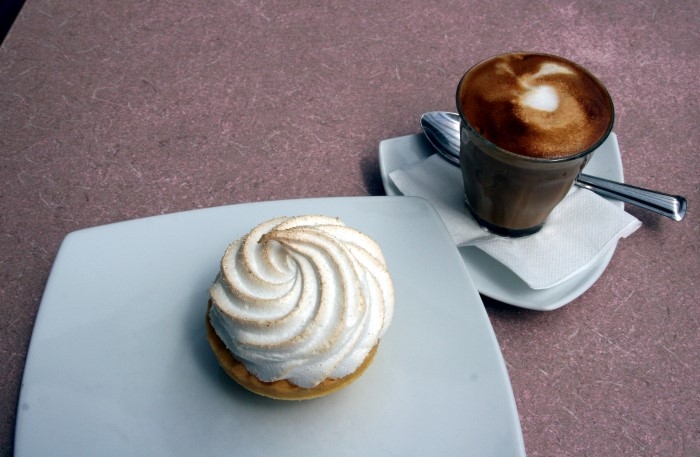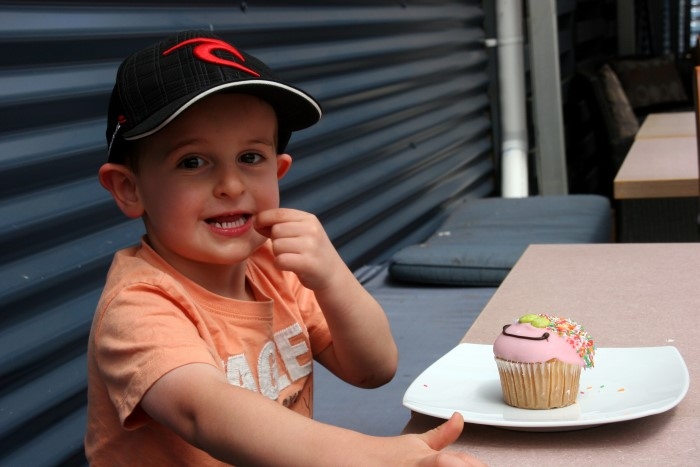 Isla wasn't in the mood to sit quietly or still for very long, and we'd run out of our emergency supply of food for her so after our last drops of coffee were gone, and Jenson had descended the slide a few more times we made our exit down one of the two handy ramps.
Last Bite: The Huskisson Bakery and Café is a must stop location for anyone visiting Huskisson with kids, even if just passing through town to head further south. They know what kids like and have well-catered towards their needs, especially with the burgeoning camping crowds in summer when there is a freak downpour! Get in early and claim your table near the playground, as this place gets busy!
Highchairs: Yes
Stroller Storage: Yes
Easy Access: Yes
Change Tables: No
Kids Menu: Not dedicated, but what kid would turn back a cupcake (or lamington) it's Un-Australian!
Huskisson Bakery & Café
11 Currambene Street, Huskisson, NSW 2540
Phone: 02 4441 5015
Price: $
Hours: Monday – Sunday 6:30am – 5:00pm

Katia Barker is a 30-something stay-at-home mum to two beautiful (though sleep-adverse) children (Jenson 4 3/4 and Isla 22 months). Pre-baby life rendered a highly organised, efficient and calm advertising professional whose outlook on life was to absorb all of what life would throw at her. Now, all that is being thrown at her is food in its various incarnations. Katia's new future includes educating and opening her children up to what the world has to offer, including food! and renovating her dream home (oh and getting that haircut which is seriously overdue!).