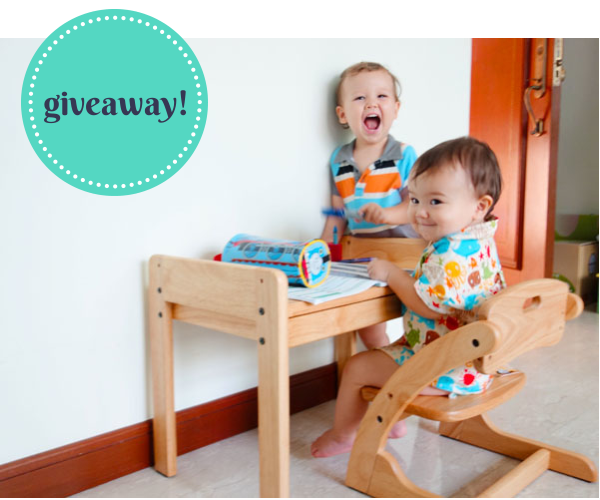 So what happens when your baby is no longer a baby, and starts scribbling away?
Kids love to scribble with crayons, and they love to climb into little chairs. And out of them. And in again. And out. Ad infinitum….
What is it with toddlers and wee-sized chairs?!
The Buono desk and chair are by Japanese brand Yamatoya (who have been around since 1924), and designed for kids aged approx 1-5 years old in mind. The idea is that the set is adjustable (2 heights) to suit your child's growing height.
It arrived in a surprisingly small box. I was expecting a big carton, but it was a flat box. "Oh no!", I thought, "it needs to be built." Turns out it was SO easy, I built it myself (and I am no handywoman). It just all slots in together, pop a few screws in, and ta da! The kids even got in on the action.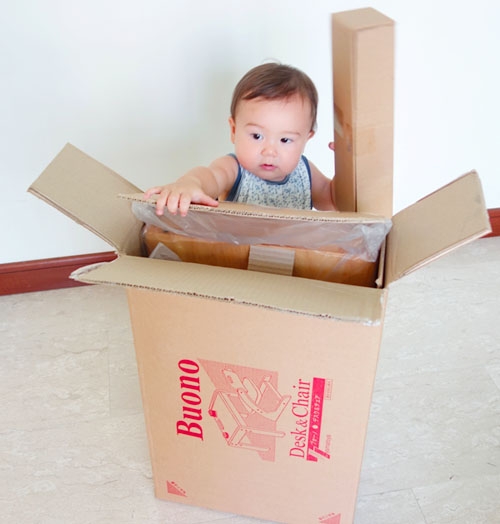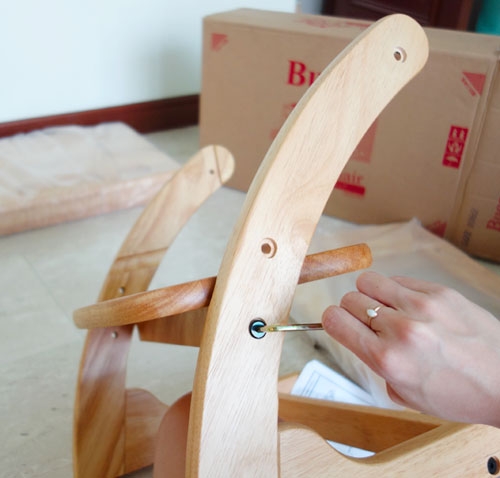 The main attraction was the chair. And it still is. Both kids love to scramble up and down on it, and just sit there looking very pleased with themselves. Fact is, Carter makes a beeline straight for the Buono chair the moment he steps in the door, and sits at the table all satisfied.
He then proceeds to pull all his crayons out and drop them on the floor, one by one. But that's another story….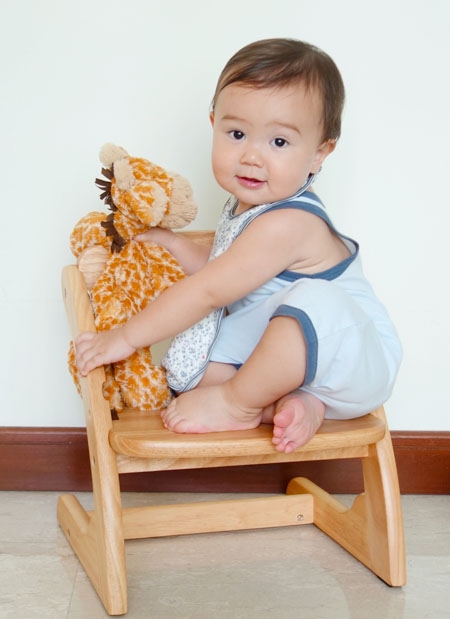 What impresses me about the Buono desk and chair is that it's incredibly sturdy. It is strong to the touch, does not creak or bend, and has a divine solid feel to it. I'm especially picky about this when it comes to kiddy chairs – something too lightweight will tip over easily. The Buono chair is like a solid block of wood and withstands the kids pushing it around, climbing up and down it, and of course, sitting on it.
The set takes up to 60KG in weight! It means I can sit in the chair too. Uhhh.. if I shrunk my bum down a little.
The table has a B4 sized drawer that slides in and out really smoothly (drawers that get jammed easily or are shaky to yank in/out annoy me). It's a nifty thing to store drawing books and a tray for crayons.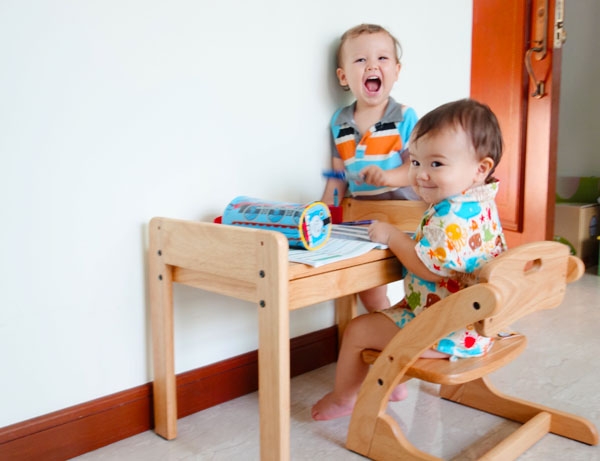 The set comes with two solid shapes – a blue circle, and a red triangle. Your kids can place erasers or knick knacks in the blue circle, and the red triangle has three little holes to stick crayons into.
As it turns out, the triangle is a HIT with Carter! He pokes his crayons in and out of the thing, and carries it around proudly. And both kids think singing Happy Birthday with the three crayons sticking out is a total riot (it kinda looks like a birthday cake). So I'm pleased it doubles up as a toy as well!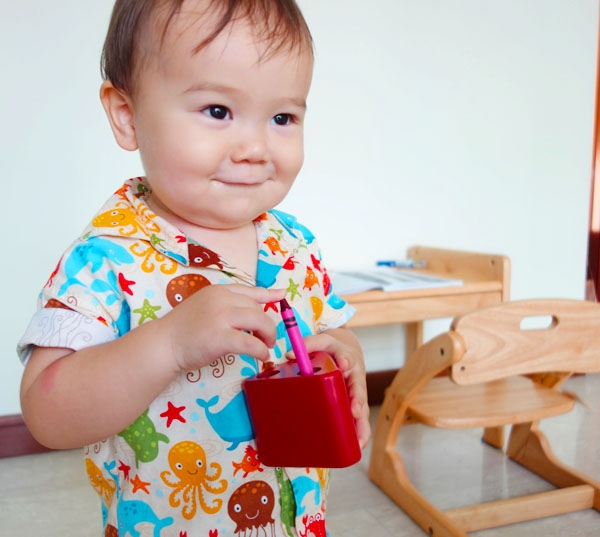 Yamatoya are giving away one Buono Desk and Chair set, worth $168!
a Brunch With My Baby giveaway

You can submit some of the entries more than once a day, so come back tomorrow to get more entries in the draw.
Giveaway will run from 1 Nov to 7 Nov 2013 inclusive.
All entries will be verified according to the entry criteria(s) before the winner is notified. 
The prize will be delivered to the winner's choice of address.
Psssst, you can see the Buono Desk and Chair in person at the Parenthood Fair next weekend (8-10 Nov!)
Thank you Yamatoya!