Living on the doorstep of one of Sydney's amazing National Parks is a gift we don't take advantage of enough, and with a recently updated kid-friendly café set in the most beautiful natural settings this is definitely something we will start doing more often. The Weir Café is a lively eating spot for Shire locals and tourists with table space at a premium on a sunny Spring day. Fortunately we arrived early enough to secure a table on the edge of the park and went about reviewing the breakfast (brunch) menu.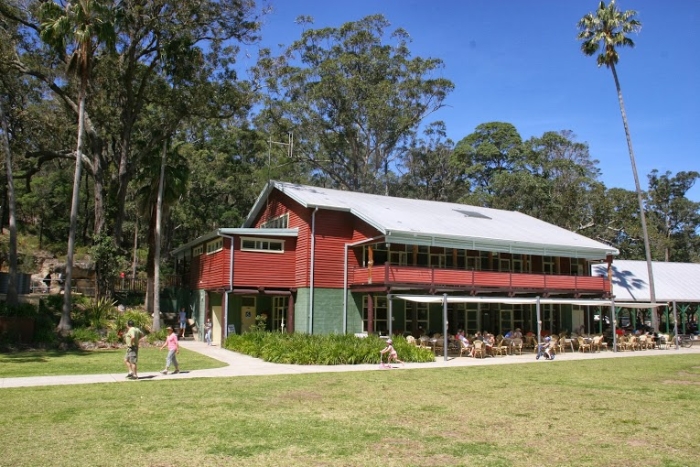 The Weir Café in its beautiful setting.  Photo by Katia Barker
Bacon was on order for both Ross & I, with Ross choosing the Bacon & Egg Sandwich ($12.50) with a side of Chorizo Sausage ($4.50) and I opted for the BLAT ($15.00). Jenson nibbled his way through Raisin Toast ($5.90) with his drink of choice Banana Milkshake ($3.70), and with two coffees ($3.70 each) we were set.
Jenson was not in the mood to sit quietly or patiently this morning, so I took him for a wander around the park whilst Ross entertained our little lady (who ate her food, plus some of my brunch, and half of Jenson's toast). The park area is fantastic for picnics and groups were setting up for parties and D.I.Y lunches. The Weir Café also offers picnic hampers if you are wanting to spoil yourself and let someone else do the hard work.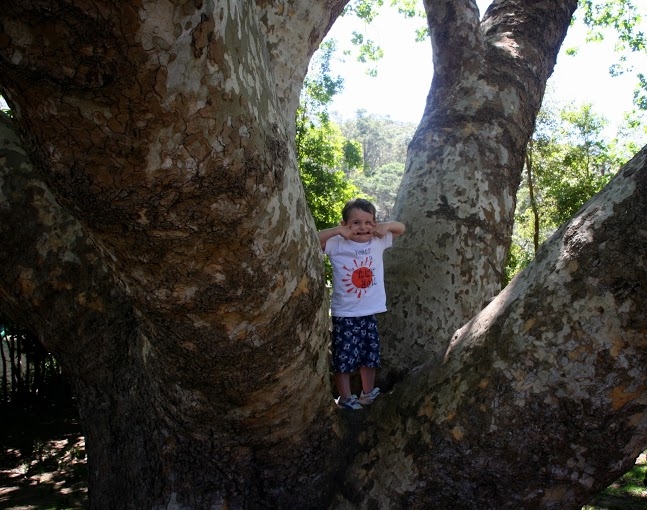 Jenson at Play. Photo by Ross Barker
The food arrived promptly and we tucked in. My BLAT was generous and tasty with a sneaky kick of garlic aioli, and Ross devoured his Bacon & Egg sandwich with a nod of approval. We agreed that both meals were good value and would definitely order again. Whilst there is no specific kids' menu for breakfast you can order individual items to cater for smaller appetites, and there is a small kids' menu for lunch (all $10.00 each).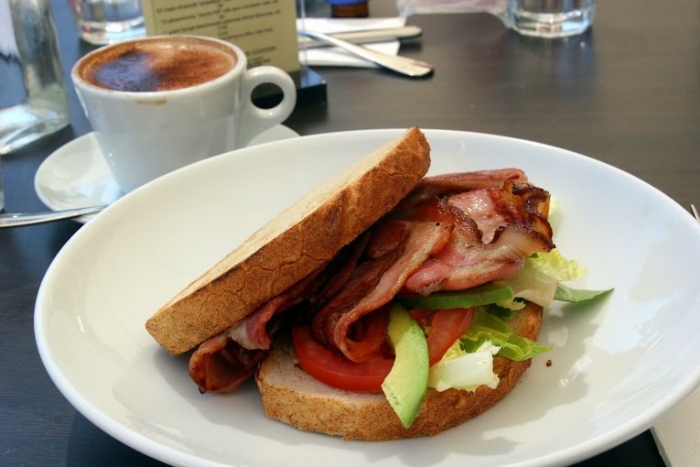 BLAT ($15.00). Photo by Katia Barker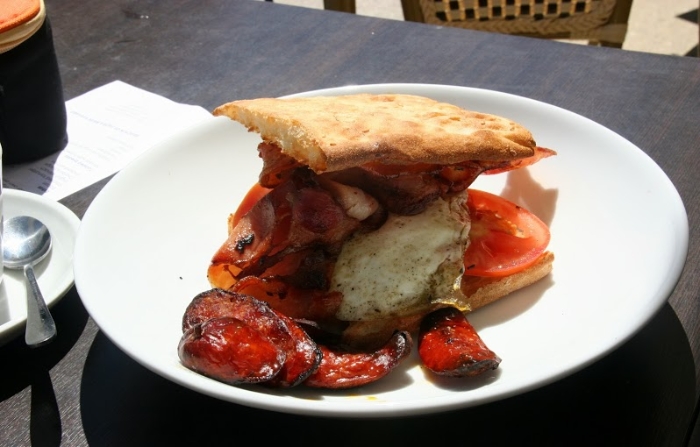 Bacon & Egg Sandwich ($12.50) with Chorizo ($4.50). Photo by Katia Barker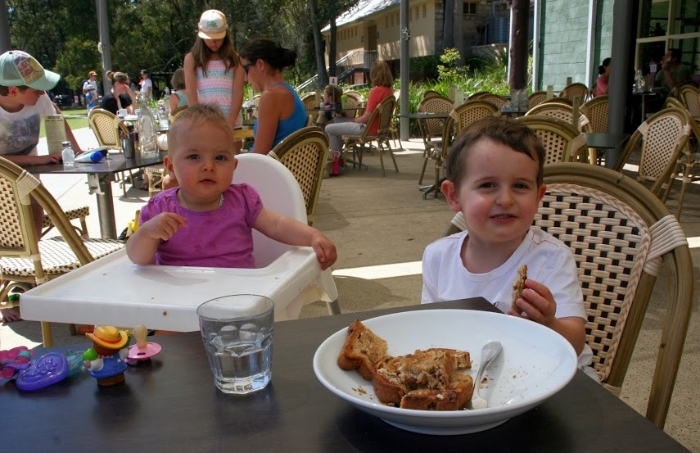 Feeding frenzy with the kids, Isla demanding more! Photo by Katia Barker
It would have been nice to sit back and order a second coffee and take in the scenery however the little people had other ideas and so we packed up once the last bite was gone and spent time exploring nature instead. Fortunately there was no waiting around for the servers at The Weir Café as you order and pay at the same time which is a good move when the little people say "let's go!".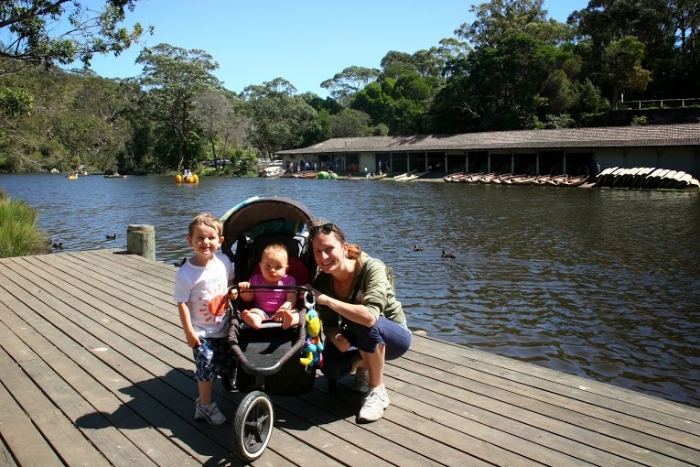 Special times with the family. Photo by Ross Barker
Last Bite: The Weir Café is a unique, kid-friendly café set in a stunning location that is well worth the extra effort to take a trip and visit. Although you pay an $11.00 entry fee to the National Park there is enough to do for a whole days' worth of fun, including hiring a canoe, kayak or paddle boat or various bush walks. Don't forget to pack the scooter / bike / frizbee! 
Highchairs: Yes
Stroller Storage: Yes
Easy Access: Yes
Change Tables: No
Kids Menu: Yes 
The Weir Cafe
Lady Carrington Drive,
Audley, NSW
Phone: 02 9542 6222
Price: $$
Hours: Mon-Fri 8:30am – 4:30pm, Sat-Sun 8:30am – 7pm
Get Directions