If you have always wanted a café where as soon as you walk in you can relax and the staff address you by name then look no further than Anna's Shop Around the Corner. A bit of a Cronulla institution, and recent winner of the Sutherland Shire Local Business Awards for Best Café 2013, Anna's Shop Around the Corner is a great kid-friendly café.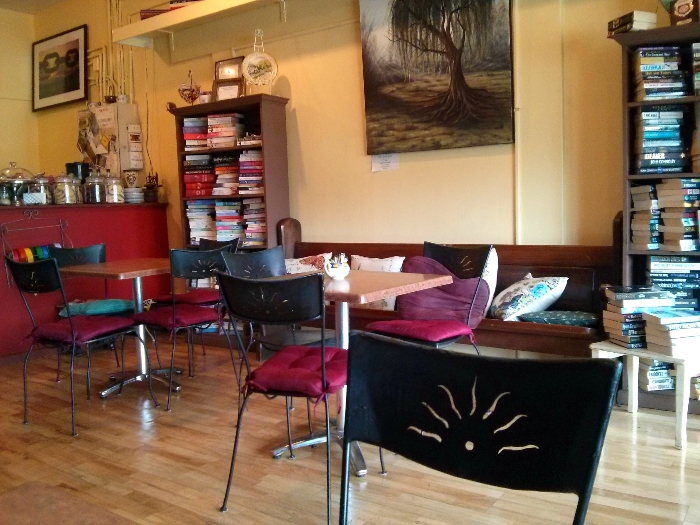 The décor is homely and informal, with walls of second hand (and some new) books for you to read whilst you dine, and sold at discount if you can't bare to put yours down. Although dining with kids means you will most likely be choosing from the extensive kids book section to keep your little people entertained.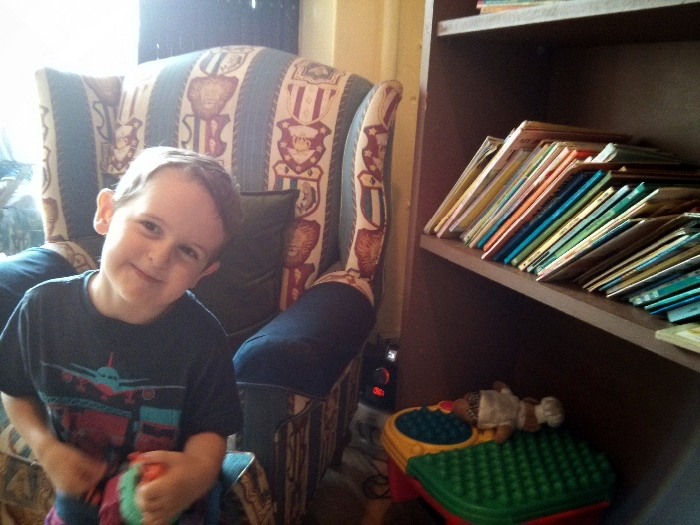 It was just myself, Jenson and Isla today so being outnumbered with children to parent ratio lunch could have ended abruptly, but pleasantly I was able to finish my tasty BLT Wrap ($7.50) and Small Coffee ($3.00). Jenson meandered through his Blueberry Bagel with Ricotta & Honey ($5.00) and Kids Banana Milkshake ($2.50) however we ended up packing half to take away with us.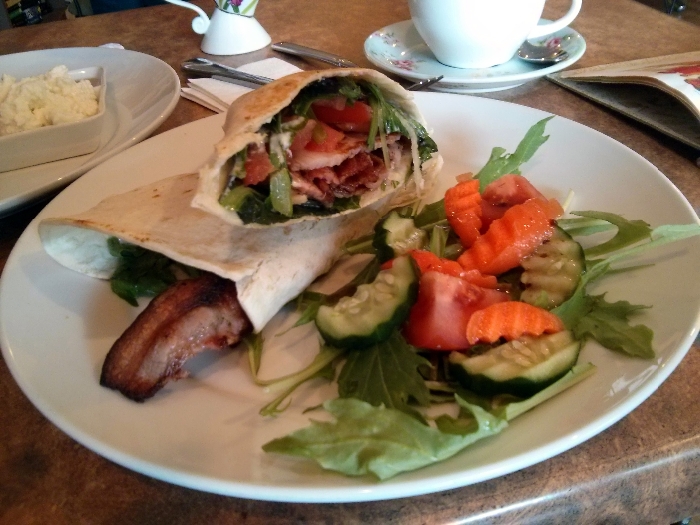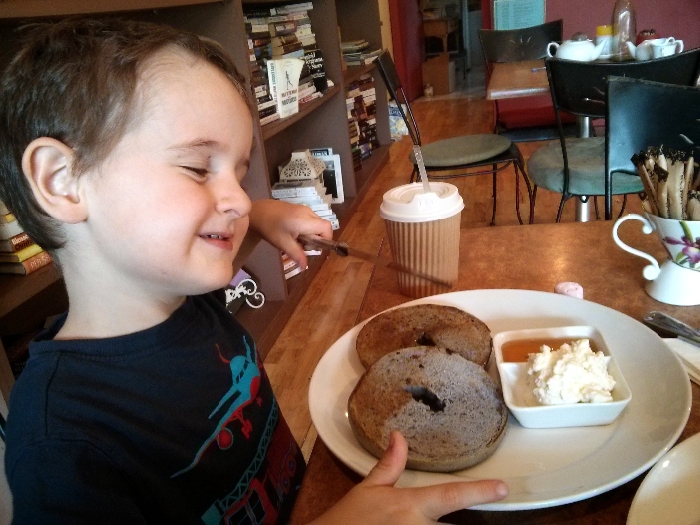 Little elements like a marshmallow and a few smarties with the kids drinks show the owners really care and are welcoming to children, and there is plenty of kids artwork proudly displayed throughout the café which is a nice touch.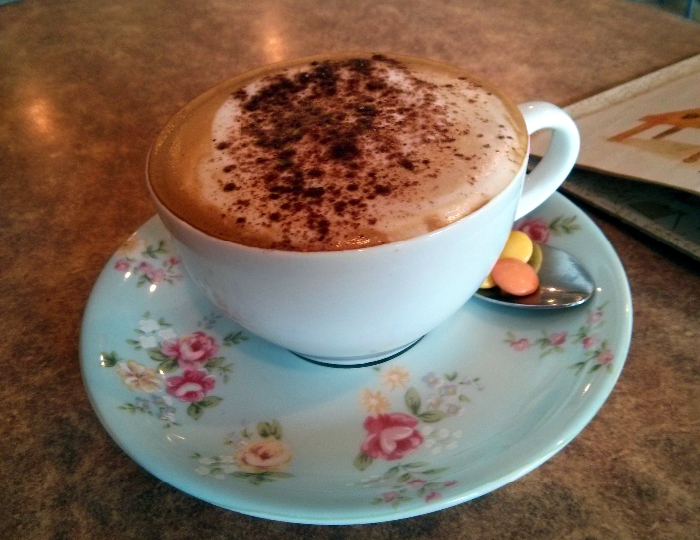 Last Bite: Anna's Shop Around the Corner is a welcoming kid-friendly café serving tasty food and great coffee. Munro Park is right outside and Anna's Shop Around the Corner will package up your food for picnic style dining if you prefer – bonus!
Highchairs: No
Stroller storage: Yes
Easy access: Yes
Change tables: No
Kids' menu: No, but kids won't starve
Anna's Shop Around the Corner
Shop 6, 138 Cronulla Street, Cronulla, NSW, 2230
Phone: (02) 9527 7090
Price: $
Hours: Mon-Sun 6:00am-6:00pm
Get Directions

Katia Barker is a 30-something stay-at-home mum to two beautiful (though sleep-adverse) children (Jenson 4 3/4 and Isla 22 months). Pre-baby life rendered a highly organised, efficient and calm advertising professional whose outlook on life was to absorb all of what life would throw at her. Now, all that is being thrown at her is food in its various incarnations. Katia's new future includes educating and opening her children up to what the world has to offer, including food! and renovating her dream home (oh and getting that haircut which is seriously overdue!).