Cuppa Flower: Sydney's Prettiest Cafes
Cuppa Flower is a delightful spot in the Sydney suburb of Waterloo that is a combination of cafe and florist. Good coffee, great food and fresh flowers are on offer.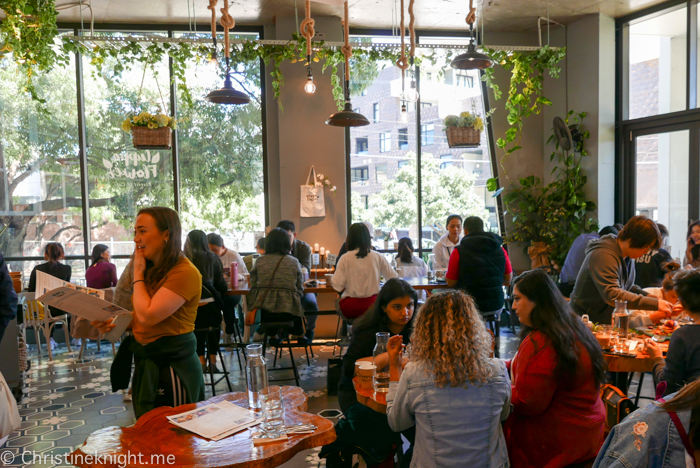 The cafe is extremely popular due to their highly Instagrammable food and drinks, including vibrant cakes, smoothies and pancakes.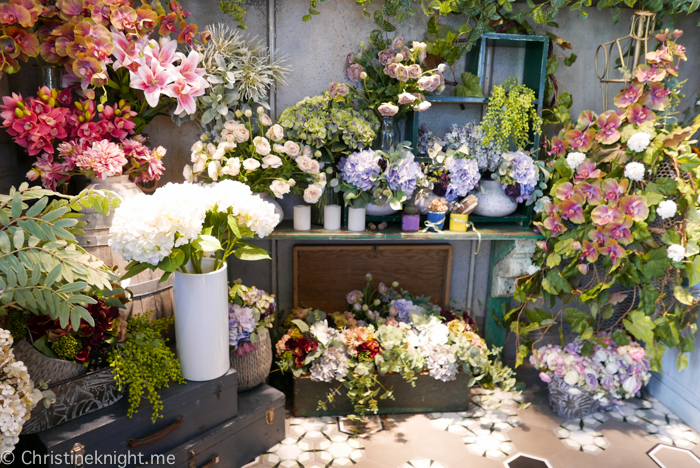 There is an all day breakfast menu plus a dedicated lunch menu. Popular choices include the red velvet, taro, and matcha green lattes, flower teas, fizzy lemonade drinks, acai bowls, pancakes, pastries, sandwiches and wraps.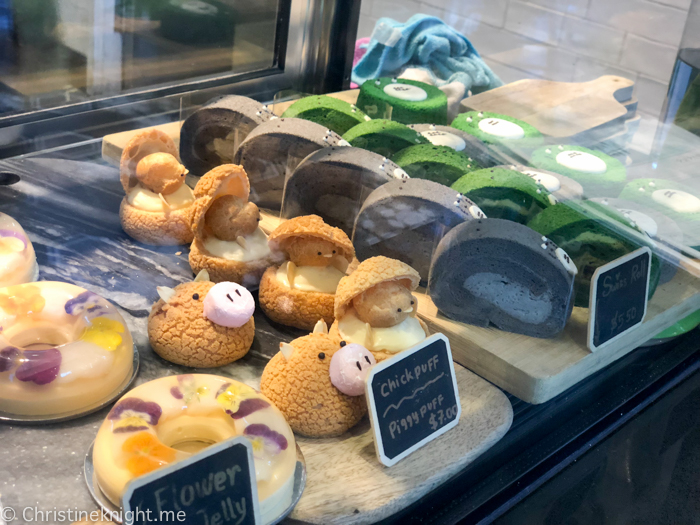 Everything is beautifully presented, and thankfully tastes as good as it looks.
Cuppa Flower is a busy cafe thanks to its Instagram fame. There is a wait of 20 minutes when we arrive on a Sunday lunch, with a large crowd outside the front steps.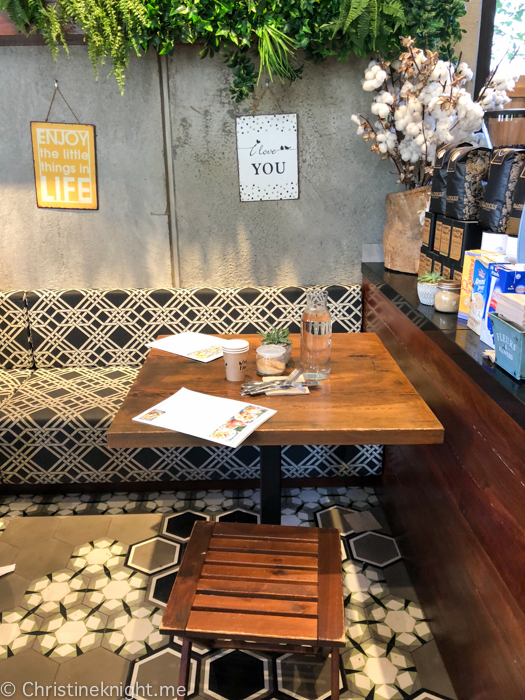 The staff are friendly and extremely efficient. No time for small talk and chit chat, but everything is said and served with a genuine smile.
Tip: Order at the counter, don't wait for a server to come to your table!
We ordered the Kids Fish and Chips ($12.50), Ricotta Pancake (served with seasonal fruit, cuppaflower homemade mixed berries jam, ricotta cheese, honeycomb, mascarpone cheese and maple syrup, $20.80), Eggs on Toast Your Way (2 free range eggs, poached scrambled or fried, and a choice of toast, $9.50) with a side of Hash Brown ($4) and the Grilled Atlantic Salmon Steak (quinoa, edamame bean, cheery tomato, roasted pumpkins, asparagus, lemon wedges and mayonnaise, $25.80) and the lavender-flavoured Iced Fizzy ($7.50).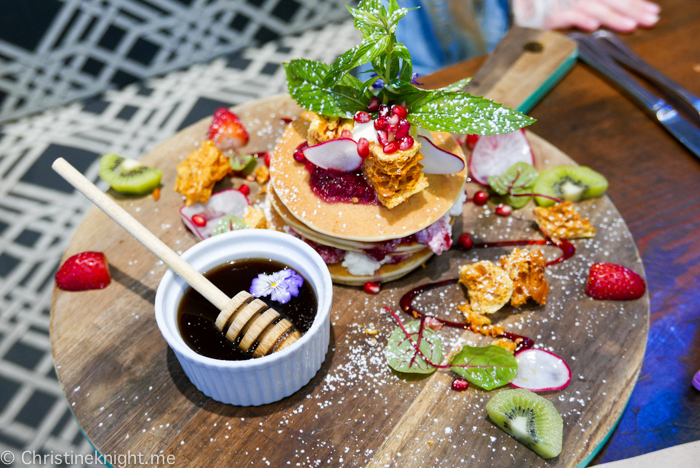 Usually when we order pretty dishes they don't taste that great, so it was a wonderful surprise that the fancy pancakes tasted amazing. I would order them again in a heartbeat.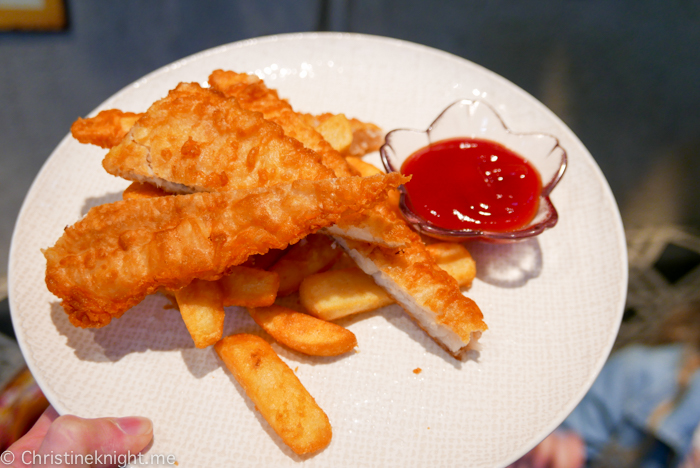 The kids' fish and chips were a massive serve and was served nice and hot and fresh.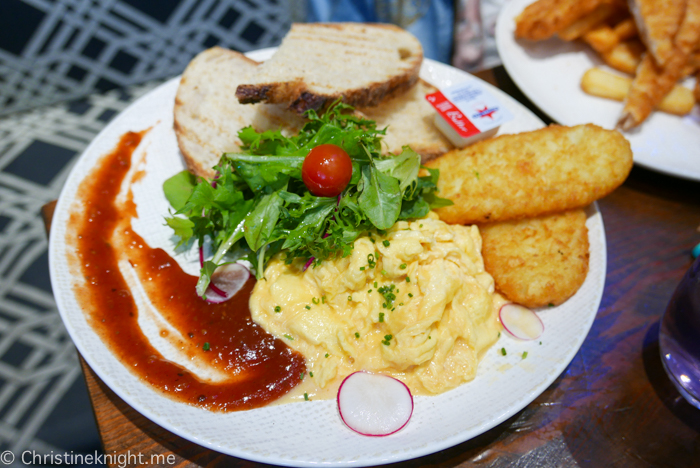 The scrambled eggs were creamy with a generous side of toast and tomato relish. Two hash browns were served as the side.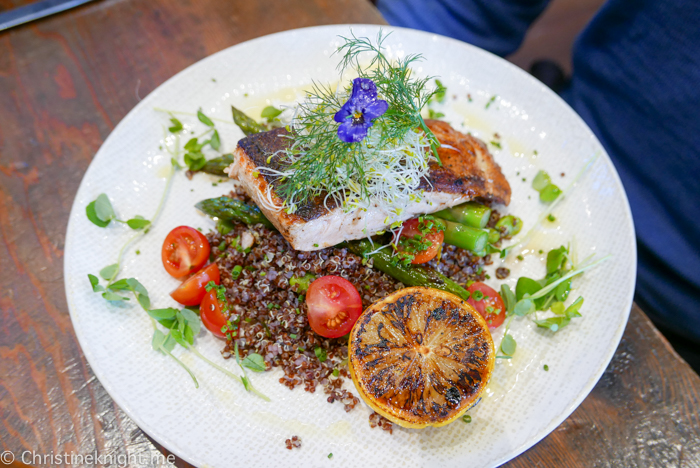 Hubby enjoyed his salmon and declared that he would be more than happy to eat here again as the food was delicious, not just pretty.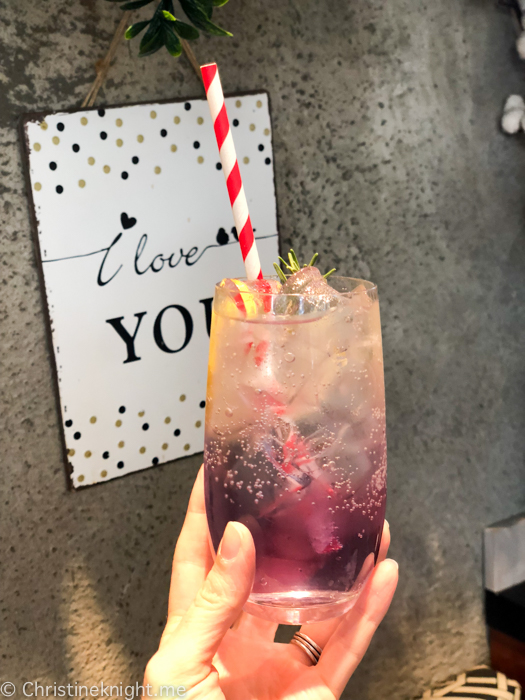 My fizzy drink was a mix of lemonade and lavender and I found it extremely refreshing.
The kids menu has plenty of options for junior diners, and there was a high chair available for babies.
Disabled access is through a ramp in the rear.
The cafe is even dog-friendly, with two tables outside where canines can enjoy brunch with their humans.
Cuppa Flower
1/15 Allen St, Waterloo NSW 2017
Monday to Friday 7am-3pm
Saturday to Sunday 8am-3pm
https://www.facebook.com/CuppaflowerWaterloo/