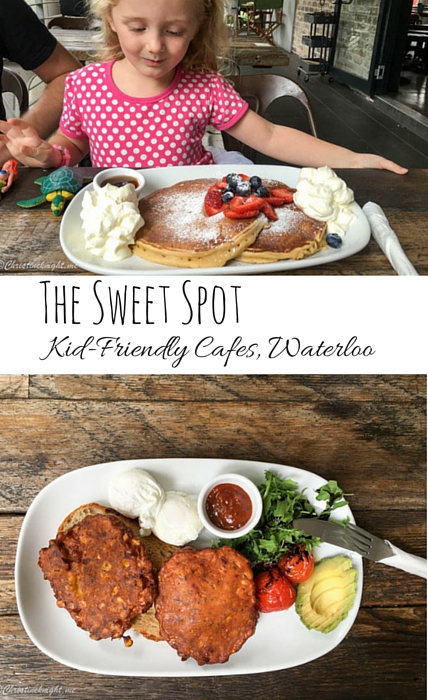 The once industrial inner east of Sydney has come a long way. It's now full of cute little dining spots, including The Sweet Spot, a kid-friendly cafe in Waterloo that is famous for its delicious desserts.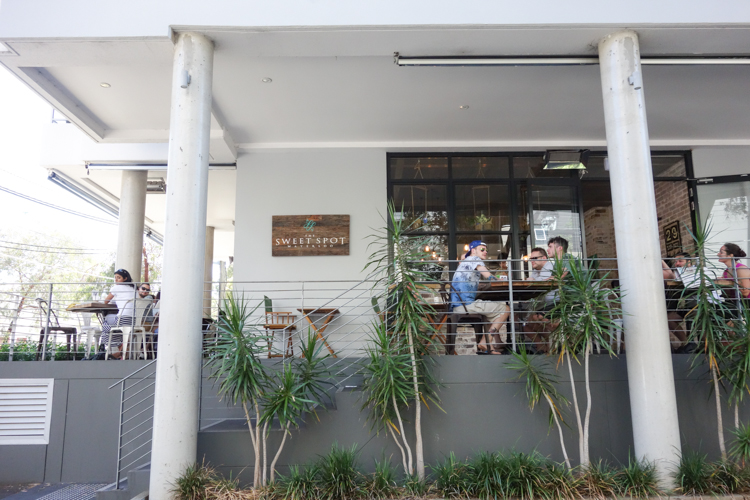 We stumbled upon the patisserie in search of a sweet hit, and continued to return for its savoury dishes.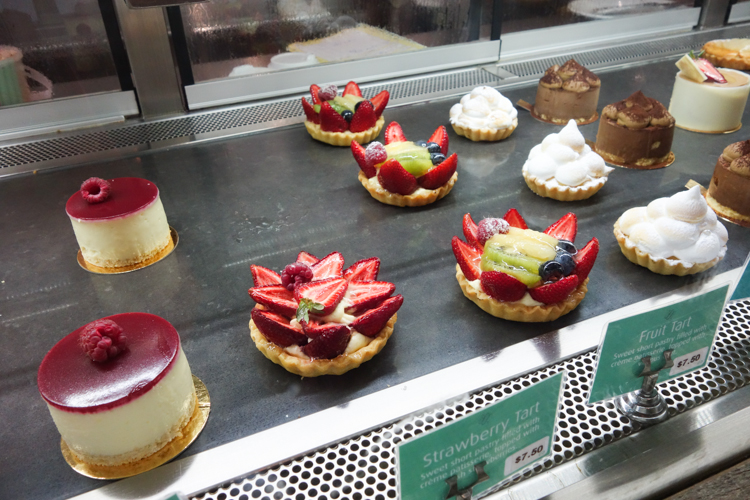 A regular order for us would be Corn Fritters (roast tomato, avocado, bacon, balsamic reduction, poached eggs & a slice of sourdough, $15) where I swap the bacon for haloumi, kids' chocolate milkshake, Pancakes ($12) and the Big Breakfast (chorizo, spinach, mushrooms, bacon, roast tomato and 2 eggs, $18).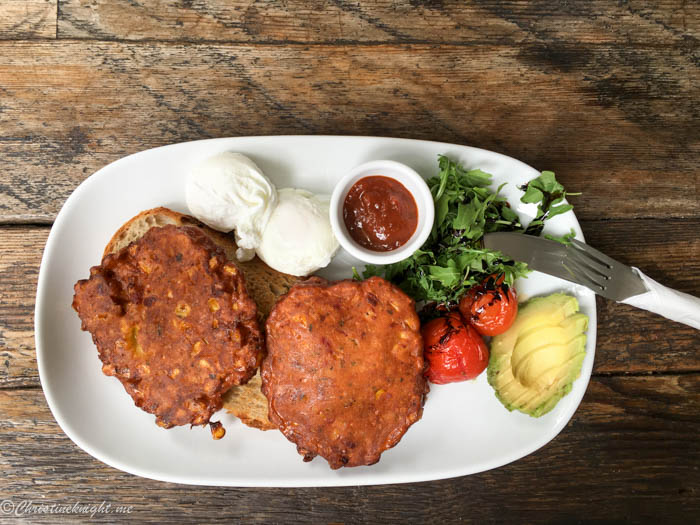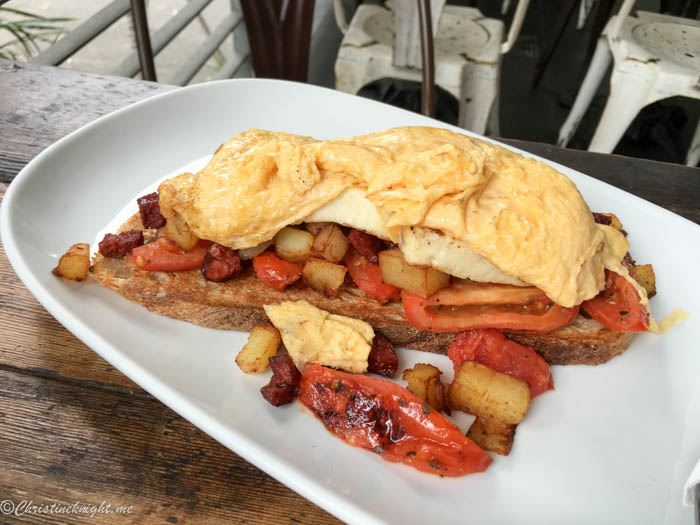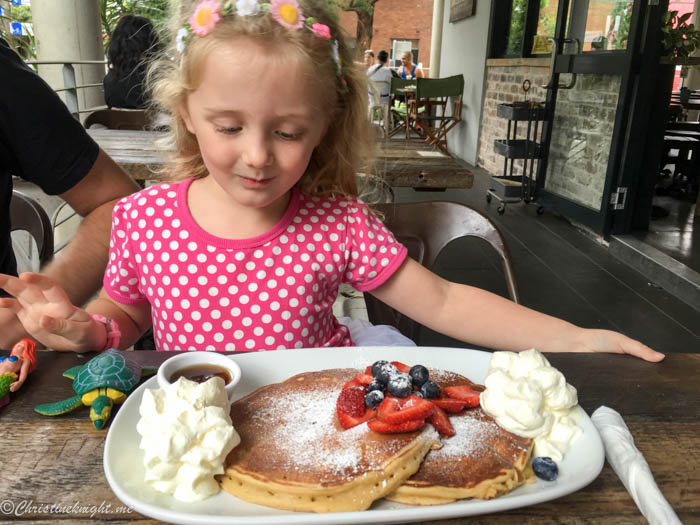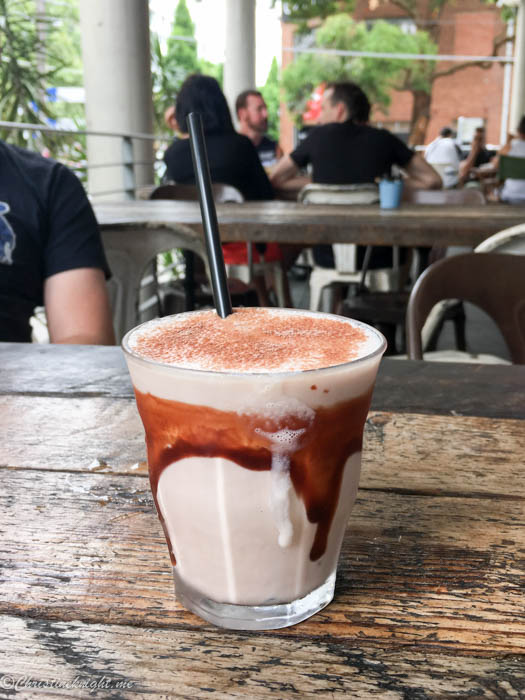 We found the food very reasonably priced, big portions, and absolutely delicious. We could easily very happily share two meals, but it's all so delicious we would end up ordering one dish each, then stuffing ourselves to the brim.
While there is nothing particularly kid-friendly about the cafe, we found the open air seating, spaciousness and attitude of the staff to make the patisserie very family-friendly. There is plenty of room for strollers to fit next to tables, and if little ones need to be strolled, there is a long ramp that leads down out of the cafe where babies can be calmed down or walked around until they're able to return to the cafe. It's an easy place to escape from other diners if your kids aren't having a good day out.
Highchairs: Yes.
Stroller storage: Yes.
Easy access: Yes.
Change tables: No.
Kids' menu: No.
The Sweet Spot Waterloo
Shop 1, 2 Allen Street,
Waterloo NSW 2015
Phone: (02) 9690 0340
Prices: $
Hours: Mon-Fri 7am-3:30pm Sat&Sun 8am-3:30pm
Get Directions