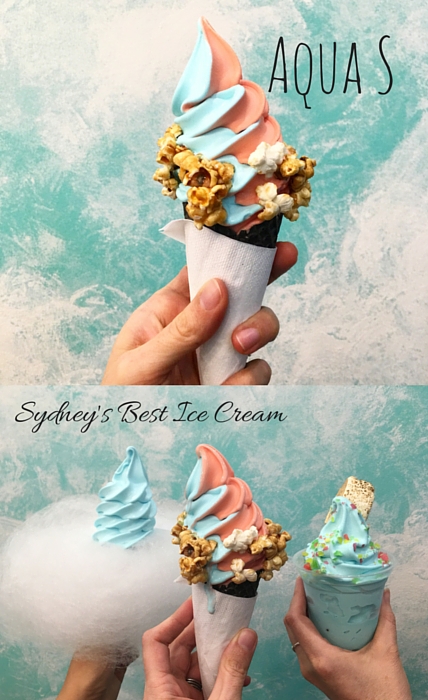 Let's begin by saying that Sydney's ice cream game is strong. Aqua S burst into an already saturated market with its now famous aqua blue Sea Salt Soft Serve. It was an Instagram sensation, sending countless food bloggers to the tiny ice cream store to try their unusual flavoured soft served, and photograph it against the cloud-painted wall inside the shop. A new dessert sensation was born, and Aqua S has been holding its own as a solid dessert spot in Sydney ever since.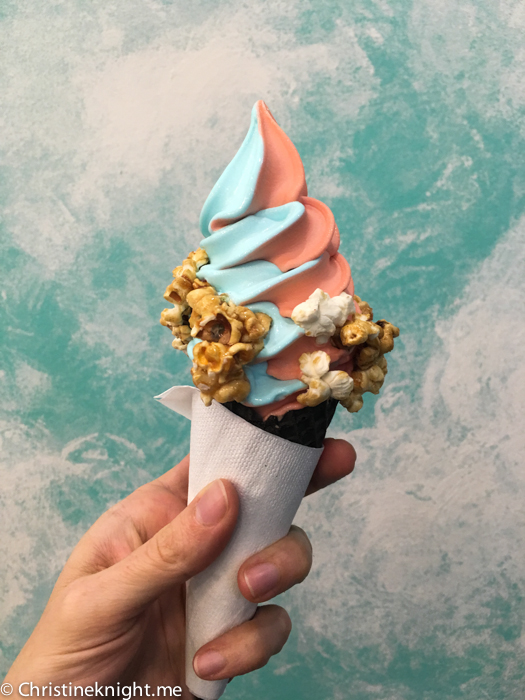 Aqua S has weekly flavours such as Pandan, Lychee and Green Apple. Mix them up with the basic Sea Salt for the gorgeoyus coloured twist, and add fairy floss, caramel popcorn or a toasted mashmallow  for a truly Instagrammable dessert.
I found the soft serve to be very creamy and rich, and the sea salt flavour to taste more like salted caramel than anything else. There is plenty of seating inside and the store is easily accessible for strollers/wheelchairs.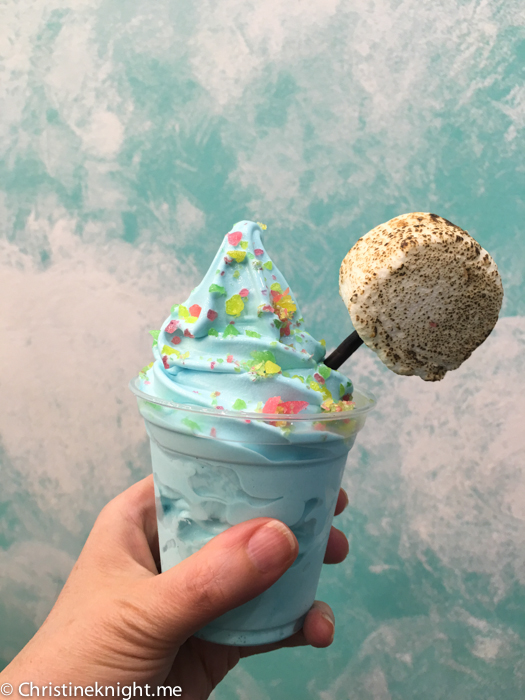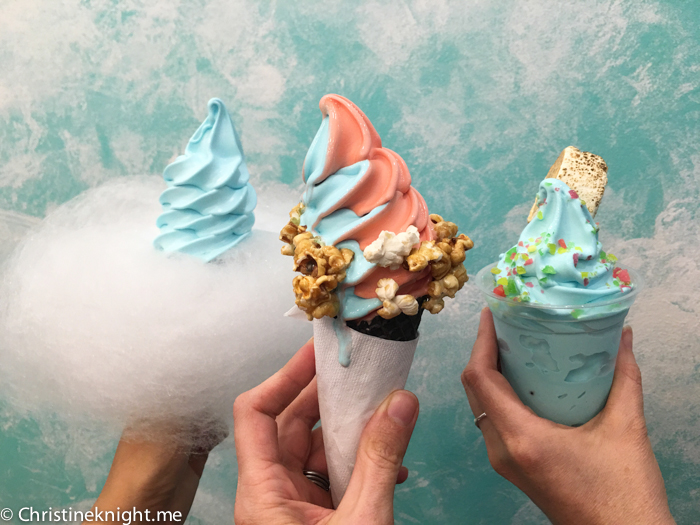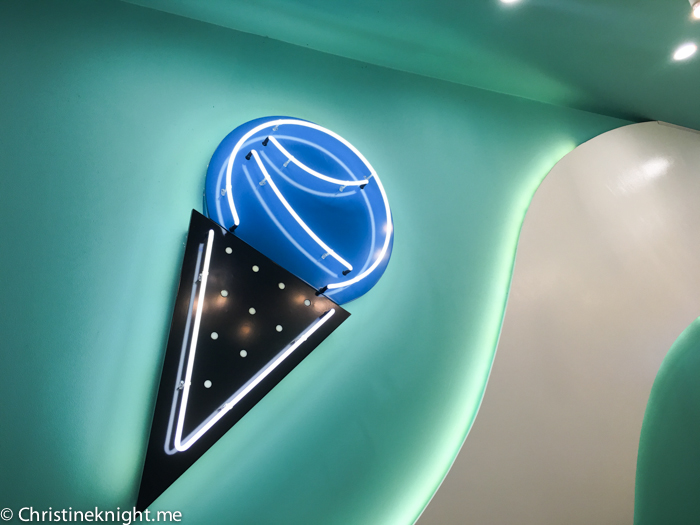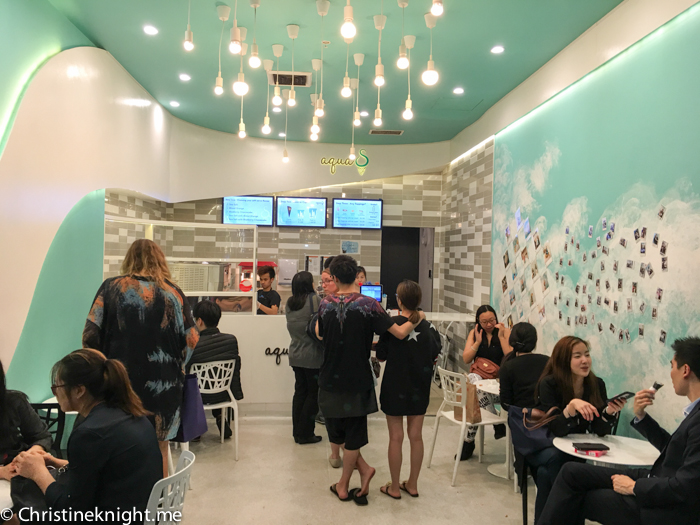 Highchairs: No.
Stroller storage: No.
Easy access: Yes.
Change tables: No.
Kids' menu: No.
Aqua S
27/501 George St,
Sydney NSW 2000
Phone: (02) 8668 5957
Prices: $
Hours: Daily 12pm-10pm
Get Directions