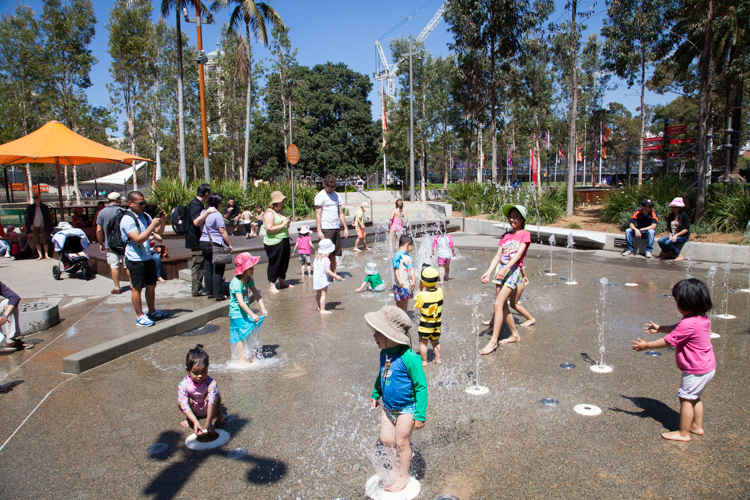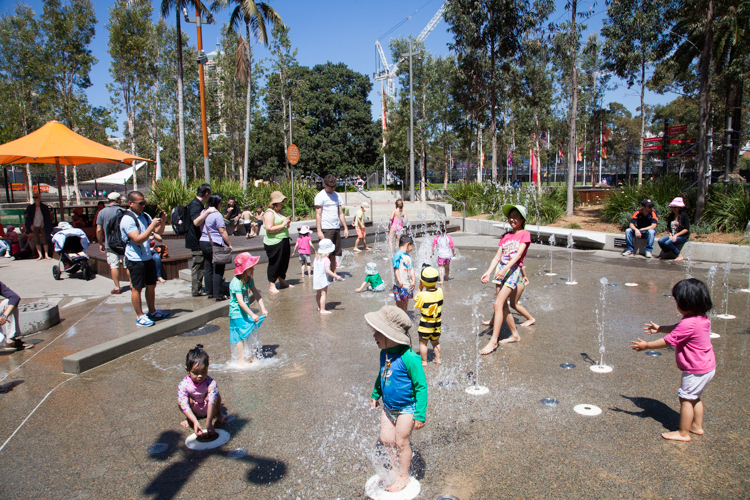 The sparkly new Darling Quarter playground is one of the most amazing playgrounds I've ever seen. Ever. I remember visiting the area when I was a kid and it was a bit of a waste land. After a huge renovation of the entire Darling Quarter area, Darling Harbour is now a fun destination for local families to enjoy year-round. The playground is the big feature that families will love. With a huge water play area, climbing ropes for big and little kids, swings, slides, and a flying fox, there's enough to entertain (and wear out) kids of all ages for an entire day.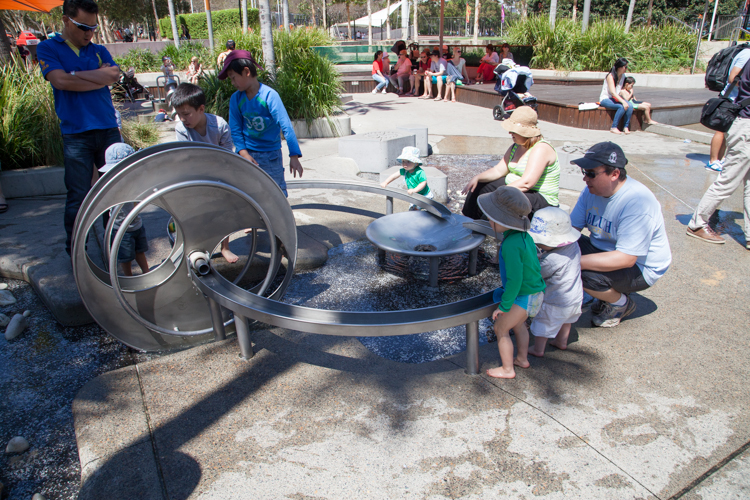 Water scoop: turn the wheel, get wet!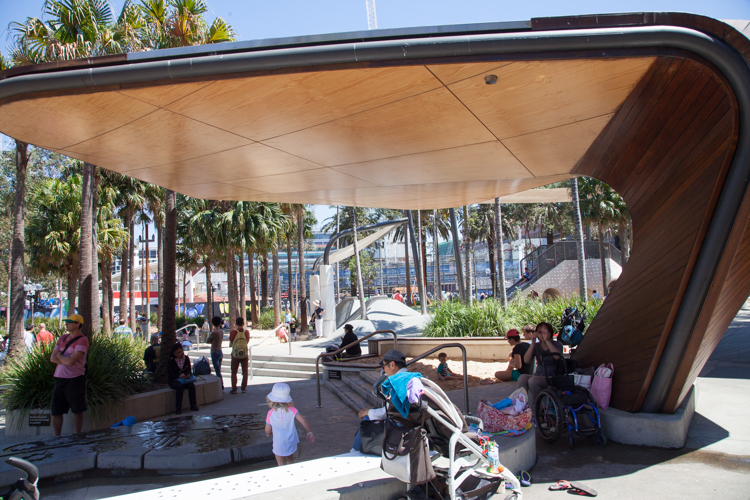 Lots of shade over rest and play areas.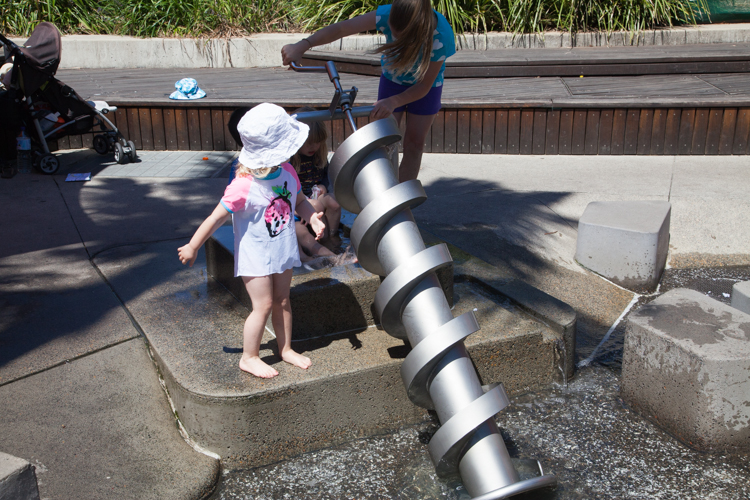 An Archimedes water screw!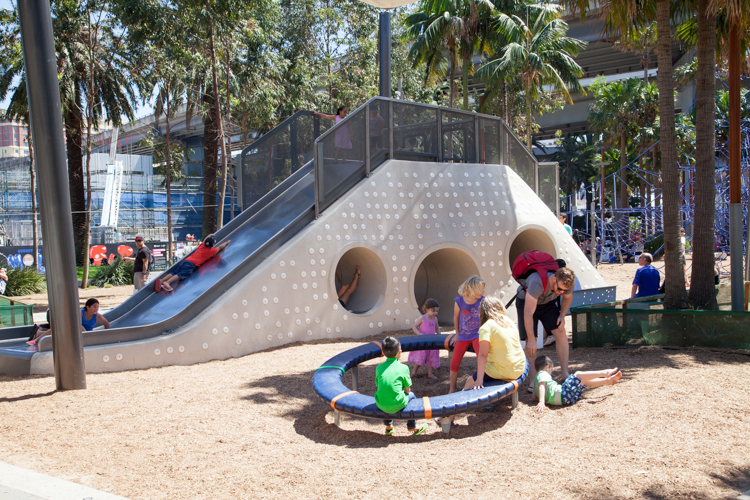 Three-metre high giant slide and supanova wheel.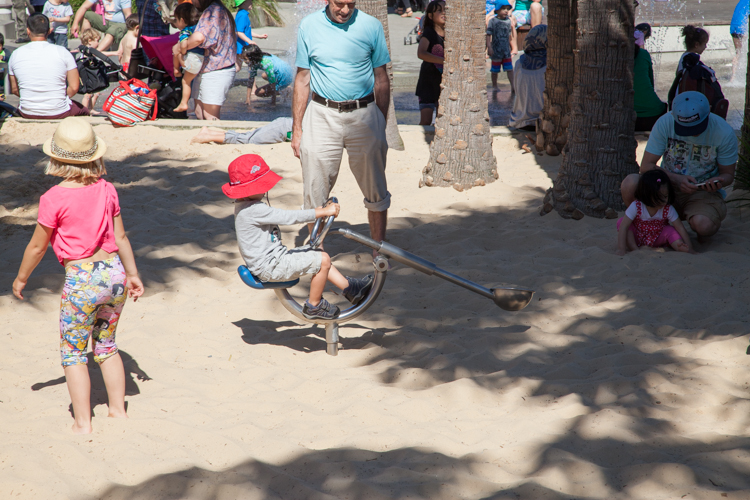 Sand diggers!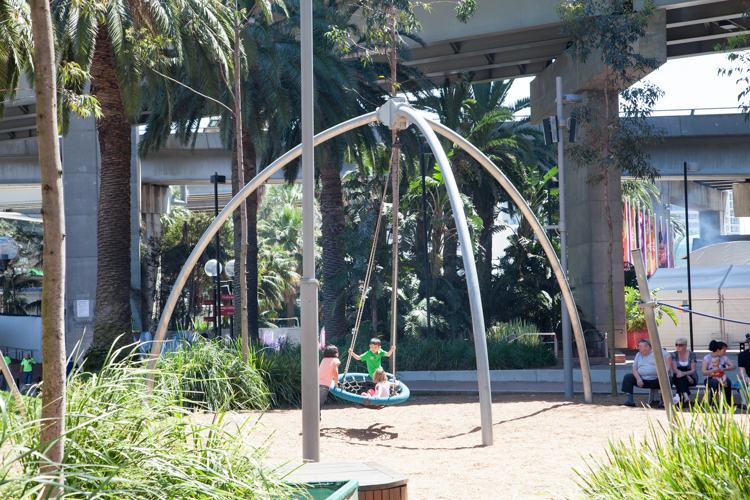 3D ring swing.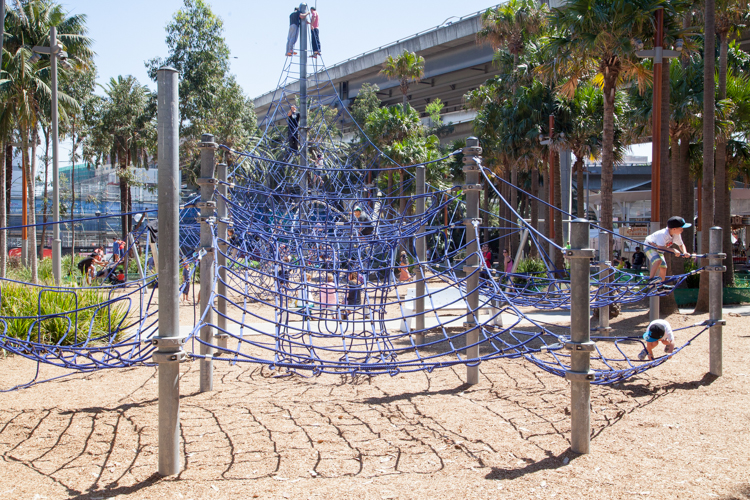 10-metre high octanet.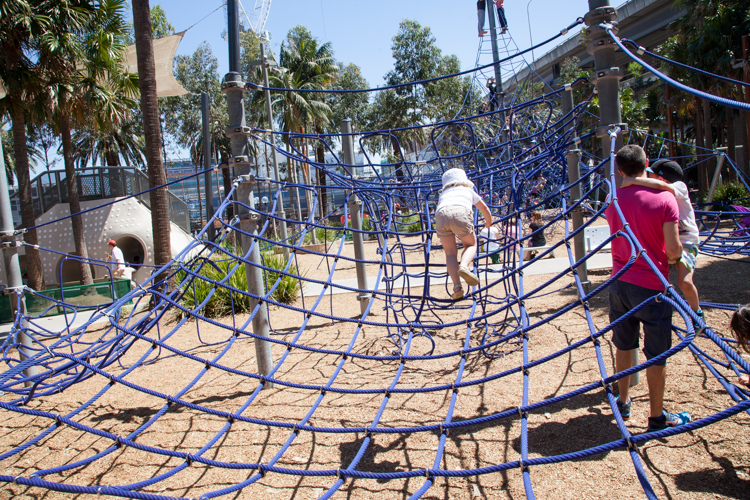 Baby ropes.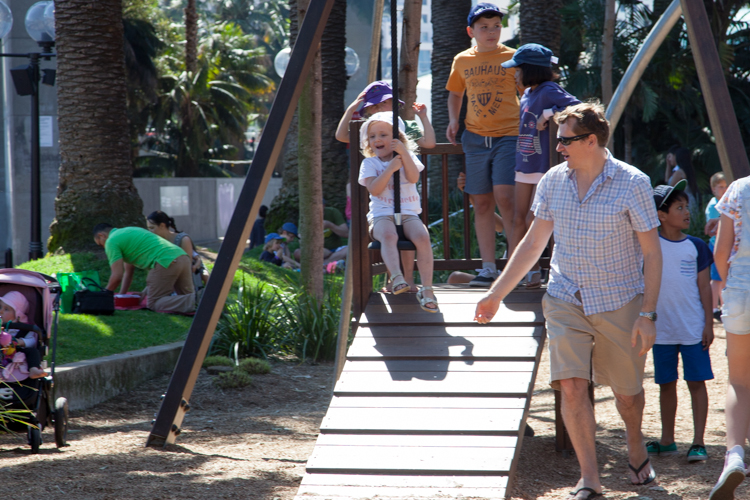 21-metre long flying fox.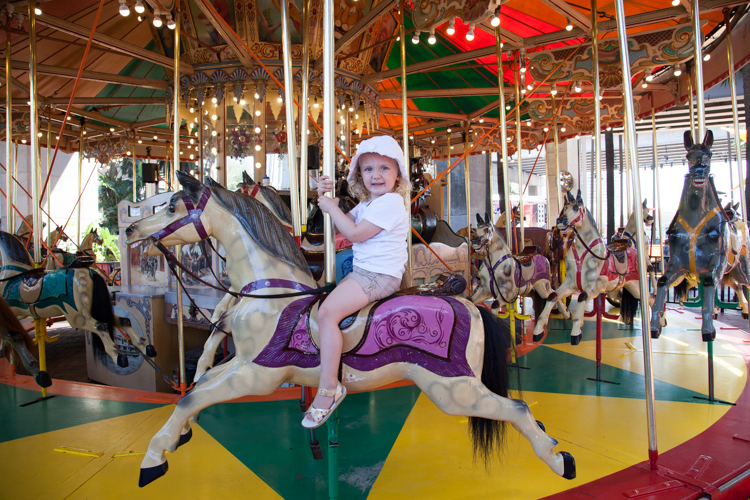 Little E spotted a carousel and so we took a spin. $4 per person to ride. Adults can accompany 3-year-olds for free as long as they are standing beside them and not on a horse.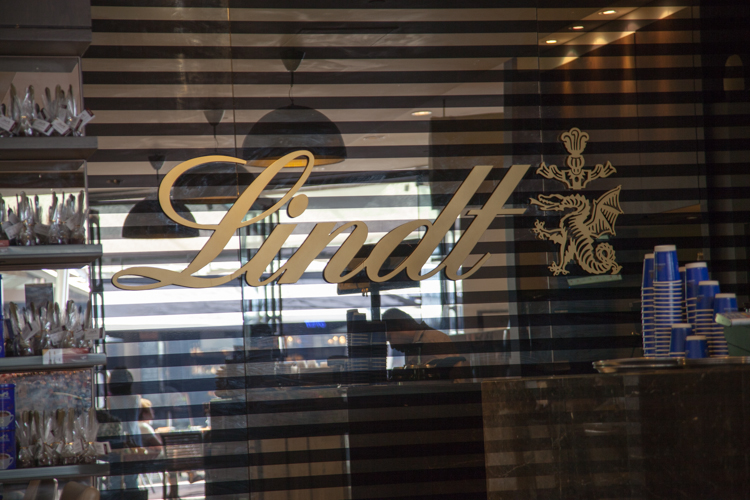 After playing it was time for lunch. Just around the corner is the Lindt Cafe, where I have indulged in many a chocolate shake over the years.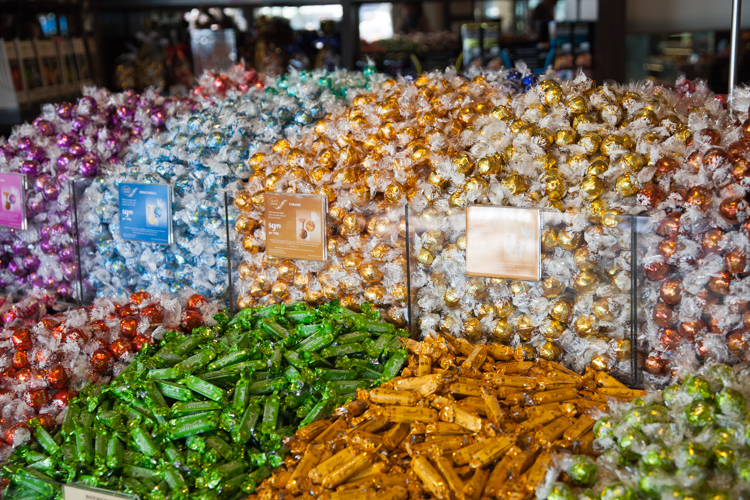 While you're waiting on your order, stock up on Lindt balls and and bars. The cafe also serves cakes, chocolates and ice cream, making it pure chocolate heaven.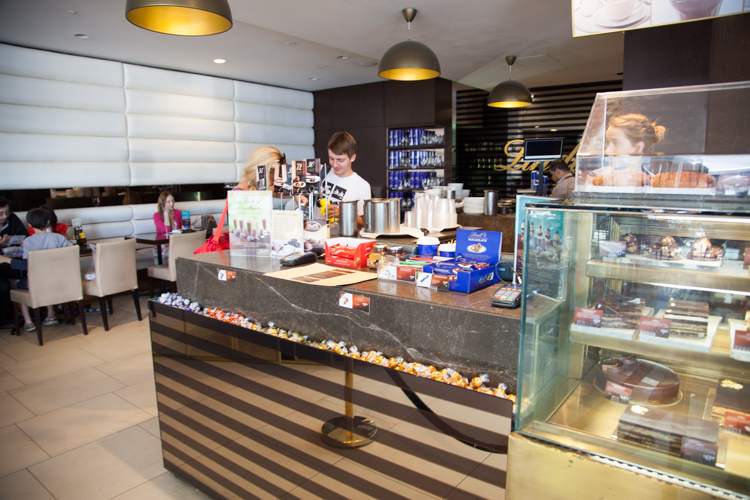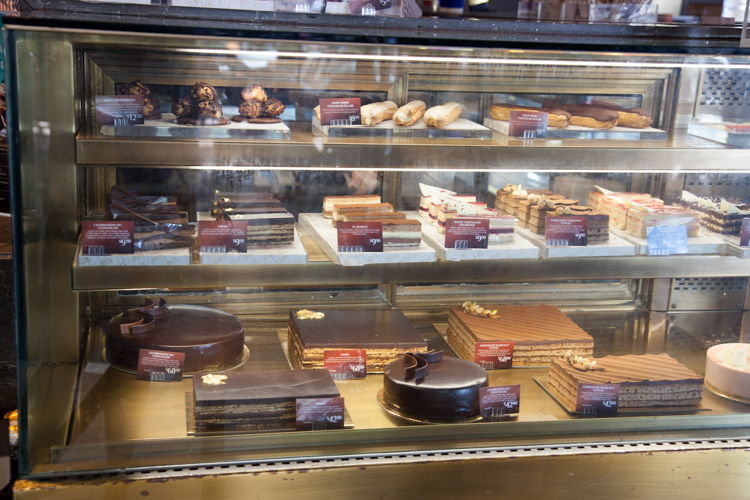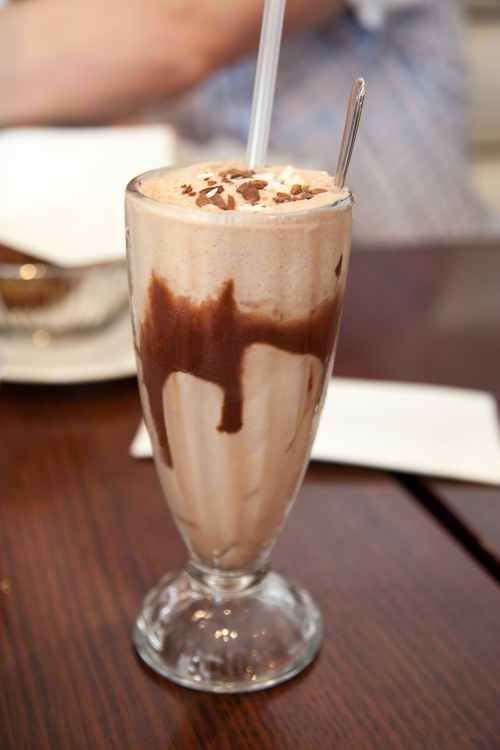 For a light lunch, the cafe is perfect with its location and menu. I ordered the milk chocolate shake, a vegetarian quiche and sourdough toast for Missy E. Alec ordered a roast beef sandwich. The order took a while to arrive, so we entertained E in the meantime by giving her a Lindt ball.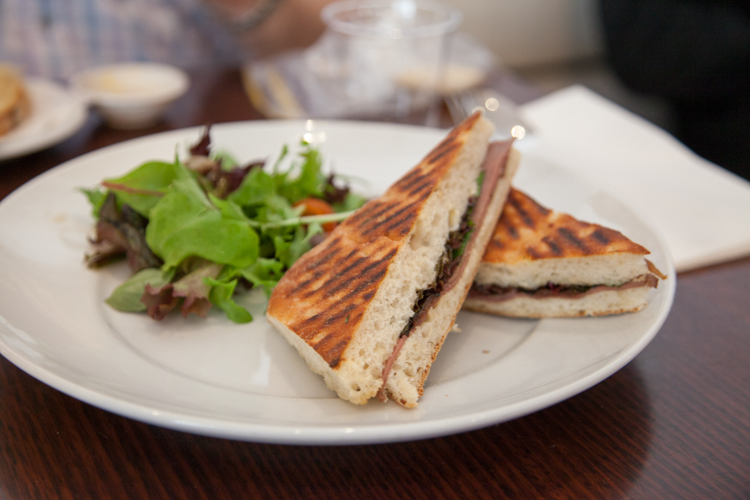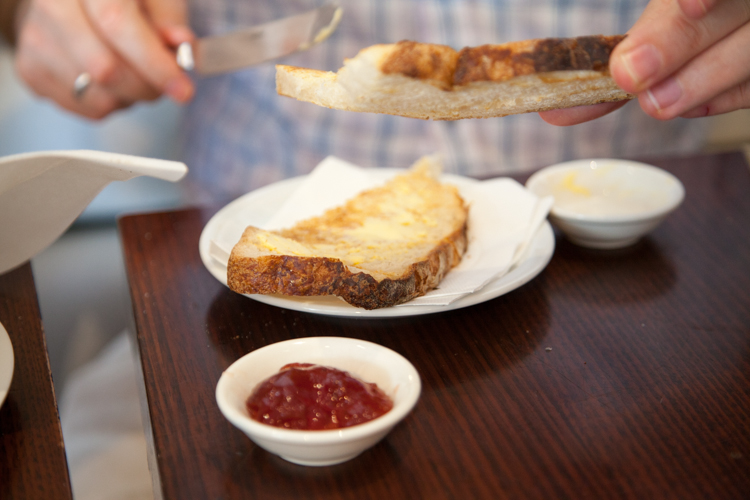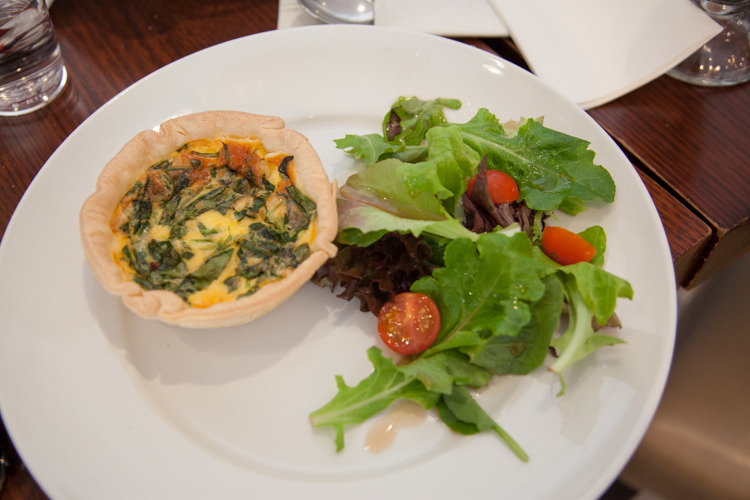 On a lovely day, sitting in the outdoor area is really a relaxing experience. The cafe sits on the waterfront in Cockle Bay, giving it a gorgeous view.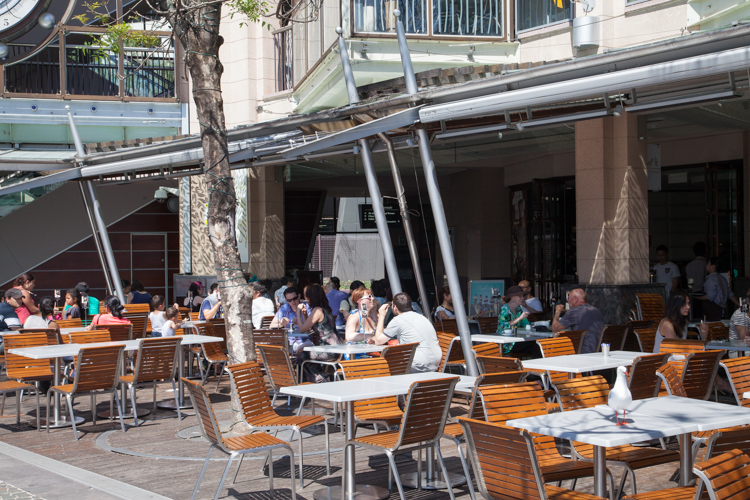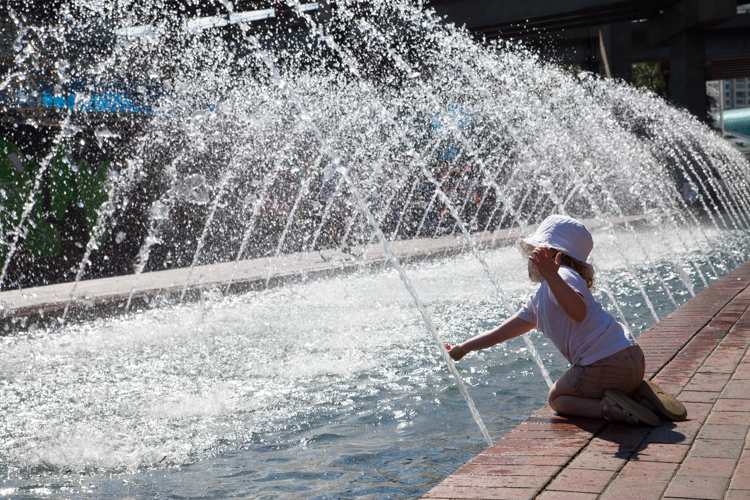 Our last stop in Darling Harbour is the fountain area. These fountains have been here for as long as I remember. When I was a kid I loved playing in them, so I thought E might as well. The big water arcs are a favourite with kids of now two generations, who dance in and out of them trying to get wet just enough to cool down, but not so much as to get soaked. Ahh memories!
Darling Quarter Playground
1-25 Harbour Street, Sydney
Bathrooms: Several very clean bathrooms with change facilities.
Picnic tables: No
Shade cover: Partial (not over the water area)
Cafe: Yes
Skatepark: No
Off-street parking: No (Use the Darling Quarter Wilson car park)
Children's playground: Yes
Water features: Yes
Get Directions
Lindt Cafe
104-105 Cockle Bay Wharf
Darling Harbour, Sydney
Phone: (02) 9267 8064
Hours: Sun-Thur 10am-10pm Fri & Sat 10am-12am
Highchairs: Not that I saw.
Stroller storage: Yes.
Easy access: Yes
Change tables: No.
Kids' menu: No.