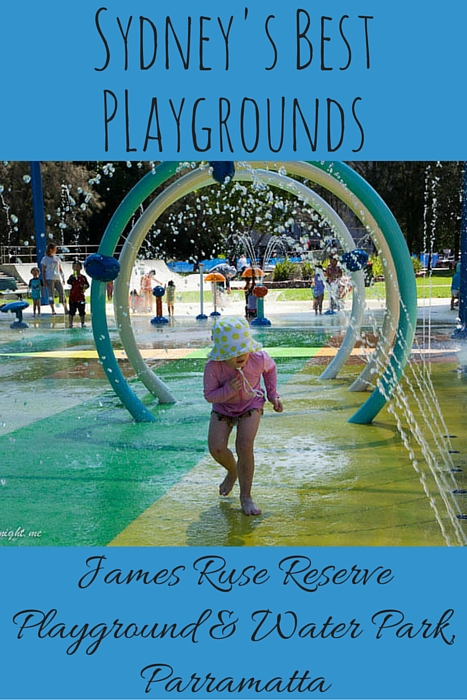 Super hot Sydney days call for playgrounds with water features! The James Ruse Reserve Playground is almost brand-spanking new (it was built in 2014), and has a fantastic water play area, which is under cover. You can't beat that! Taking into consideration how important shade cloth is in summer, this could be my favourite playground in Sydney right now.
The playground was named after James Ruse (1760-1837) who arrived on the first fleet and was said to be one of the first convicts to be sent to Rosehill (now Parramatta) who had an understanding of agriculture. After his time as a convict was up, he became a self-sufficient farmer. James Ruse Reserve now occupies part of where is property, which he called Experiment Farm, used to be.
James Ruse Reserve Playground
Harris St, Parramatta
Bathrooms: One portable only
Picnic tables: Yes
Shade cover: Yes
Cafe: No
Skatepark: Yes
Off-street parking: Yes
Children's playground: Yes
Water features: Yes
Water park hours: September – May: 9am-8pm, June – August: CLOSED
Get Directions

Christine is the editor of Adventure, Baby!