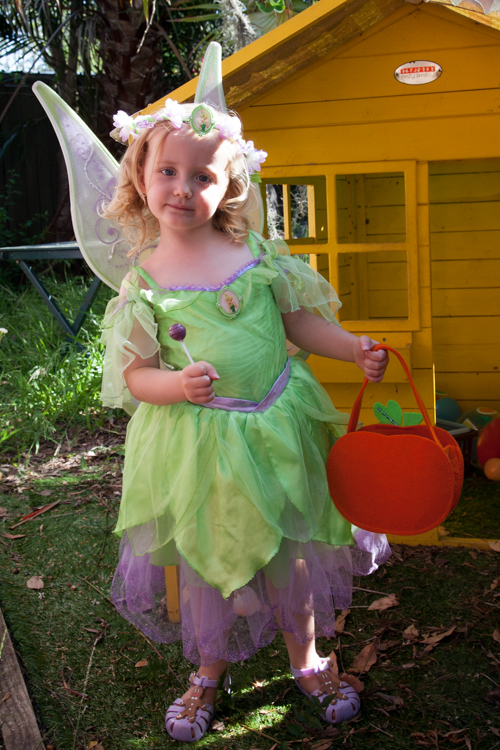 The past three Halloweens we've been in New York, so this was our first Halloween experience in Sydney with little missy E. While we'd been away, the Halloween tradition really spread with a vengeance. A dear friend invited us to spend Halloween with her family, so we eagerly drove up to the leafy North Shore area to trick or treat with friends.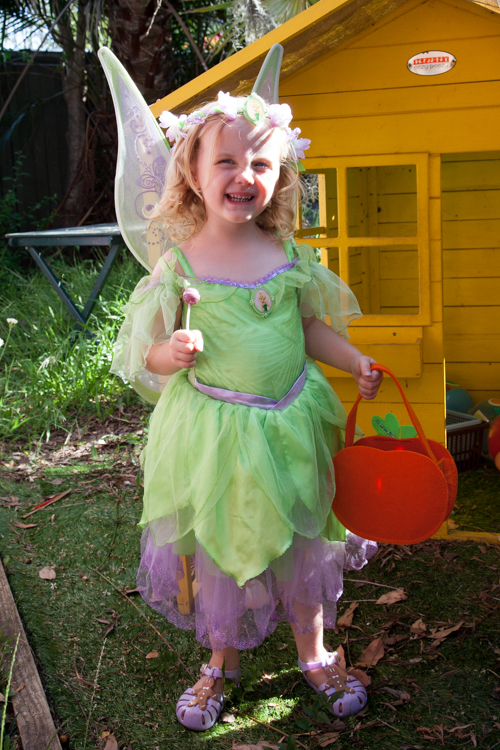 The big question is always who or what to dress up as. E is hugely into Disney princesses and changed into Cinderella and Anna outfits before settling on Tinkerbell.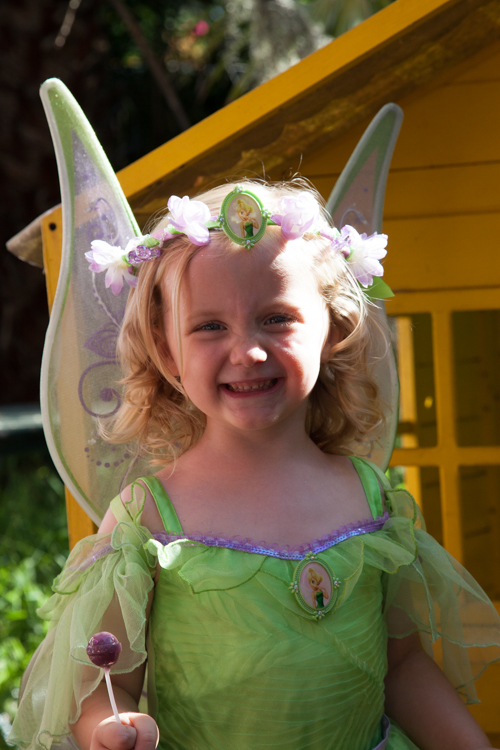 The day before Halloween, a flyer was placed in mailboxes with a black balloon, letting residents know that trick or treating would be happening the following afternoon. Anyone who wanted to participate was asked to tie the blown up balloon to their mailbox. The kids very excitedly ran up and down the streets on the look out for the next balloon.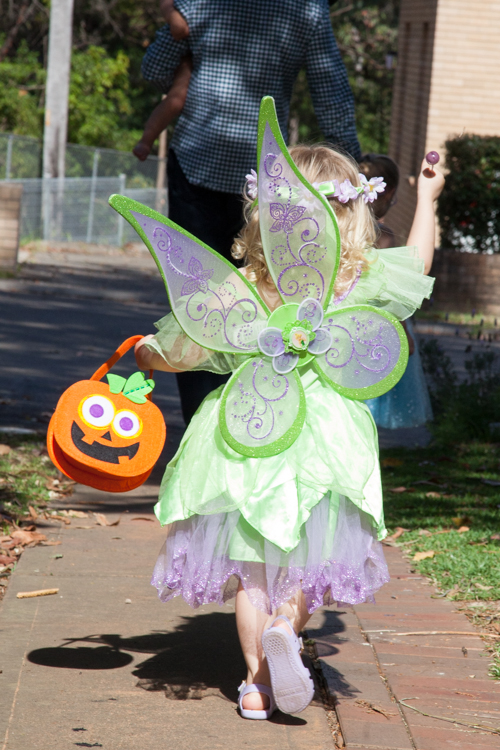 On Halloween day in Sydney, the weather was a sweaty 30 plus degrees, making for some hot and thirsty work. With daylight savings already having started, the afternoon was super bright even after 6pm, when we decided to call it quits and take our sugar-high kids on home.
How was your Halloween? Did you go trick or treating?