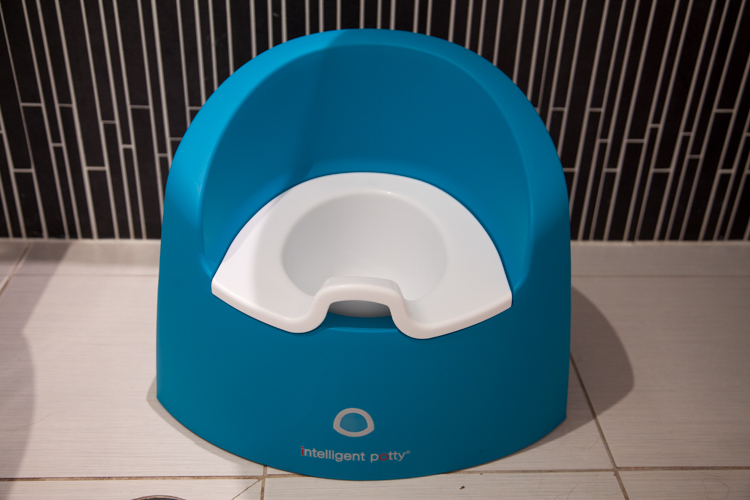 Potty training in our house has been a battlefield. In the one corner, a very stubborn toddler. In the other, two very weary parents who are tired of cleaning poop up off the floor.
After six long months of trying various methods to toilet train Cheese, I met the Oricom folks at a blogging event, where, after hearing our toileting woes, I was offered one of their Oricom Intelligent Potties to try.
Honest moment: I previously thought all those fancy potties with all the bells and whistles were a waste of money. I just couldn't see how sounds and lights and princesses were needed to get a child to do their business on a toilet. I was at breaking point though and willing to try absolutely anything to help us win the potty training war.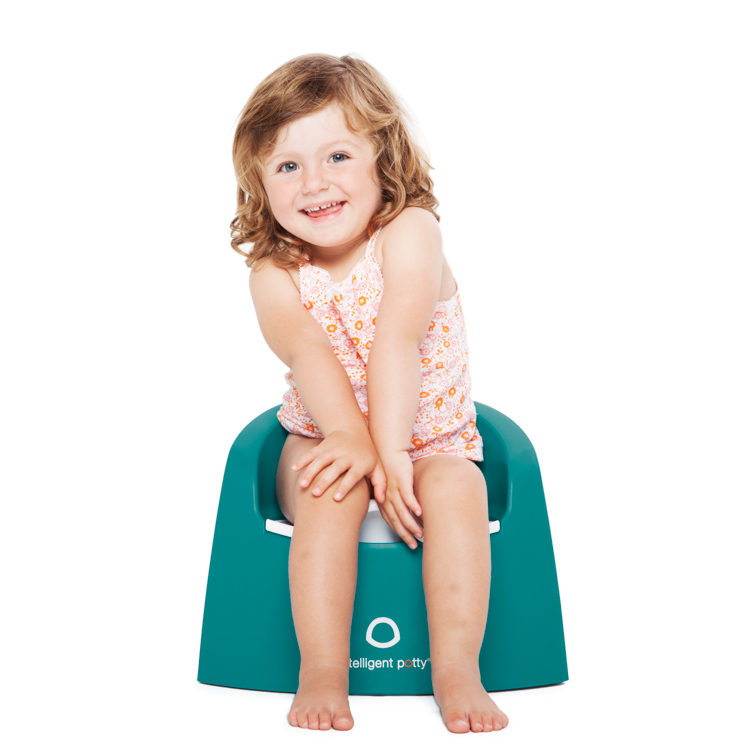 And here's the moment where I eat my words as my toddler falls for the fancy Intelligent Potty by Oricom. She calls it her "magic potty" and for the first time since we started this toilet training debacle, she is actually keen to use a potty.
Now, you may ask, what about this potty is so "magical" (or "intelligent")? Basically, the Intelligent Potty is designed to keep toddlers stimulated, interested and curious. It has an ergonomic design that is comfortable for toddlers to sit on (the arm rests are great), and also for parents to clean up afterwards (everyone wins!).
The potty also has a pre-recordable sound module where you press he record button and record your personalised message (maximum 6 seconds). You can change the recording as many times as you like. My message went something like this: "Yay! Good girl, you went to the toilet!".
When your kid sits on the potty and starts to go, they hear hear the sound of running water after 2 seconds, which encourages them to keep on going. When they're finished and stands up, they will then hear your personalised message, followed by a child's classic tune (10 different songs to choose from, like Twinkle Twinkle Little Star).
So yes, fancy and MAGICAL. And it's WORKING.
Product details:
Available in Menthol (IP100MT) and Stone (IP100ST) colours.
High back support encourages correct posture and sitting position
Side support prevents slippage
Rounded edges to eliminate pinching
$ 89.95 RRP

GIVEAWAY
The kind people at Oricom are offering Adventure, Baby! readers the chance to win their very own Oricom Intelligent Potty valued at $89.95.
Entry is open to Australian mailing addresses only. Enter view the Rafflecopter widget below. The winning entry will be chosen based on the creativity of the blog comment.
The competition opens 12:01am Thursday December 17, to 11:59pm Wednesday December 24, 2014.