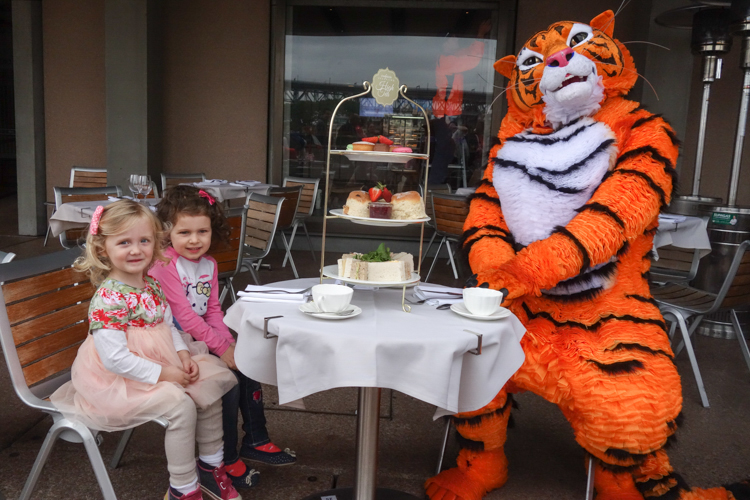 Growing up, The Tiger Who Came To Tea was a favourite book of mine. It's such a fun concept, a tiger knocking on a door and asking to stay for tea, to a family who, while a bit surprised, don't seem as surprised as you or I might be at a talking tiger appearing at their door and devouring not them, but their cake, sandwiches and tea. Utterly ridiculous and completely charming. Written by Judith Kerr in 1968, the book is still relevant today, as shown by the enduring success of the book, and current success of this stage show.
Several months back, I was at the Sydney Opera House with Cheese and friends at one of their Babies Proms. As we left the theatre, we were amazed to see a huge tiger (note: man dressed as tiger, not ACTUAL tiger) sitting down at a fancy high tea and having his photo taken. Turned out these shots were press pics for the new The Tiger Who Came To Tea show, which opened last week.
The girls wanted to have their photo taken with the tiger, hence the opening photo, and today we finally saw The Tiger Who Came To Tea show live.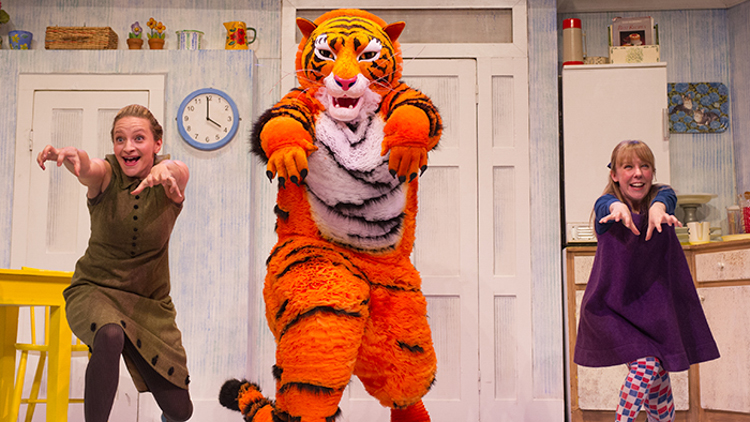 As in the book, the show invites us into the lives of Sophie and her family, as they are faced with an unexpected, mayhem-inducing tea guest. The show closely follows the book, with some added details that give a bit more background into Sophie and her families' lives. Fun songs break up the dialogue, and there is a delightfully silly dance number in the middle of the show that has the audience on their feet, brandishing their tiger claws and swishing their imaginary tails.
Another great interactive moment comes towards the end of the show, with an easy sing-a-long. The producers of the show have really done a fantastic job to create the perfect show for their target audience (kids aged 3-5-ish). The run time of 50 minutes was perfect for short attention spans, too.
Our group of two three-year-olds and one five-year-old thoroughly enjoyed the show. The wiggly three-year-olds were so mesmerised by the tiger and rest of the performance that they forgot to be wiggley, and the five-year-old laughed constantly at the physical humour (perfect casting too!).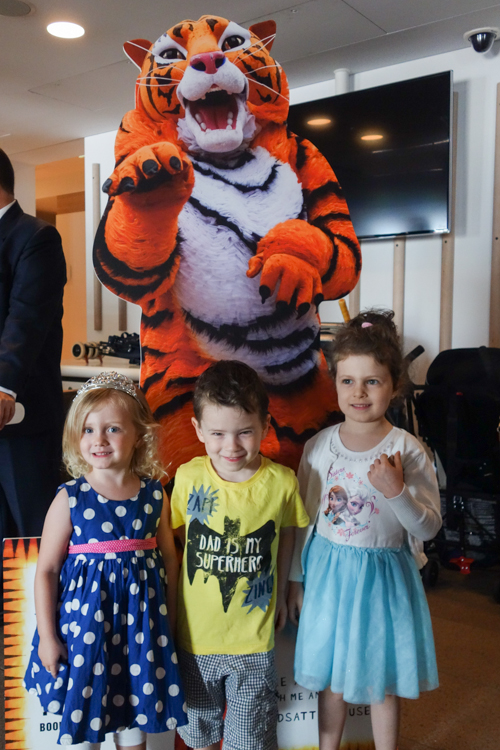 If you're in Sydney next week with little kids, take them to see The Tiger That Came To Tea. Our discerning mini-theatre goers give it several very enthusiastic thumbs up.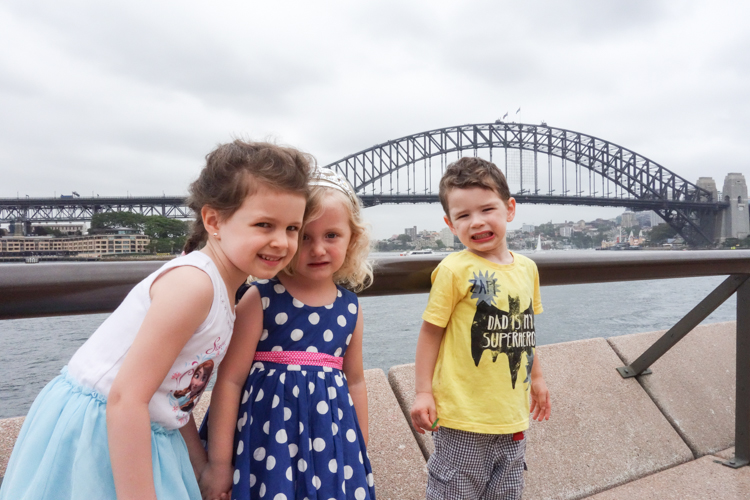 The Tiger Who Came To Tea is showing at the Sydney Opera House until December 28. Recommended for children aged 3+.