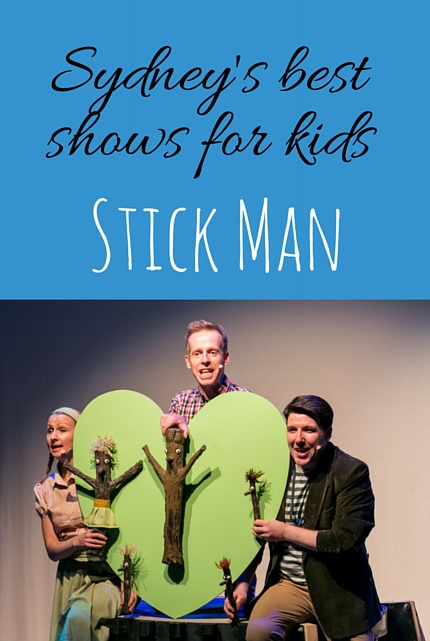 This January, the Sydney Opera House has a cracker of a program for kids. Today we saw Stick Man, a musical stage show based on the best-selling book of the same name.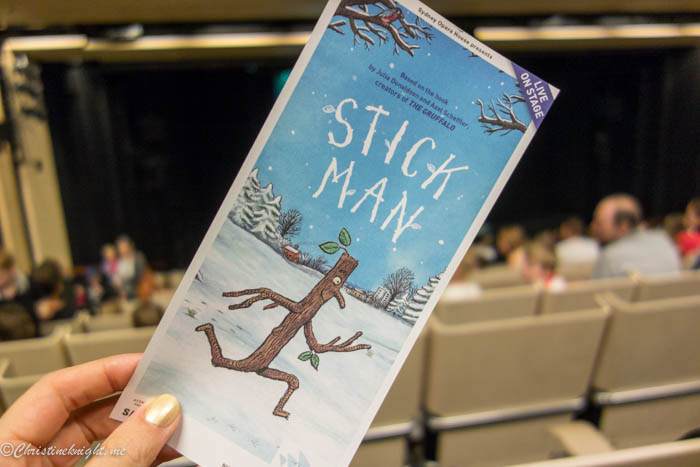 Stick Man the stage show has been adapted from the rhyming picture book created Julia Donaldson and Axel Scheffler, and has arrived in Sydney fresh from its successful UK tour.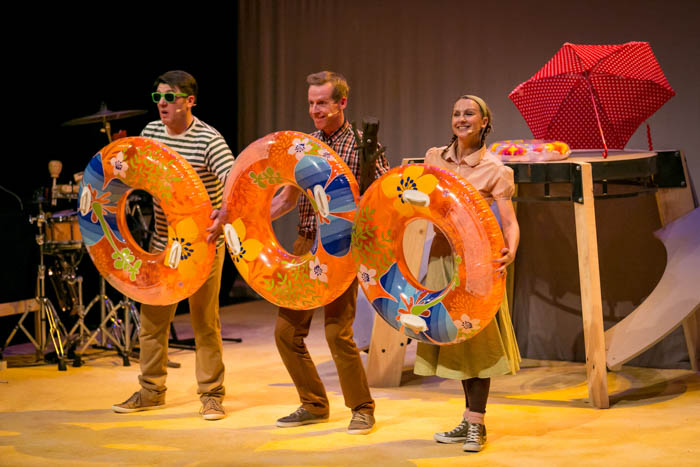 The show is aimed at kid aged three and over, so my four-year-old was the prime target market. We haven't read the book (what?!?!) so came to the show with no idea of the storyline or themes the show would present. Sometimes it's a good way to see a show adapted from a book – it's nice to view a performance as its own unique entity rather than comparing it to the text it originated from.
In this case, we found Stick Man to be a delightful romp about the titular character, who "lives in the family tree with his Stick Lady Love and their stick children three" (can we talk about how adorable it is that Stick Man lives with his lady love and not a "wife", by the way? I want to be referred to as my husband's lady love!).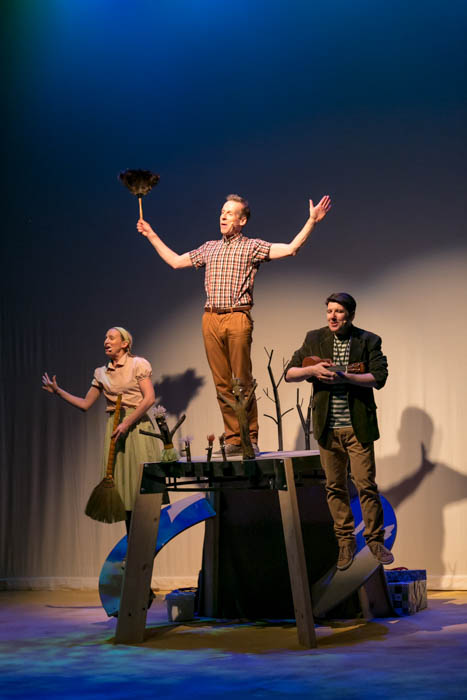 Brought to life by innovative puppetry and bubbly songs, we followed Stick Man on his rollicking adventure as he gets dognapped and taken far from home. We can all relate to his discovery that the world is a big and scary place when leave our comfort zone. Stick Man's bravery and determination to return to his family is a beautiful message to sow in your minds who are just starting to adventure beyond the known safety of their own homes.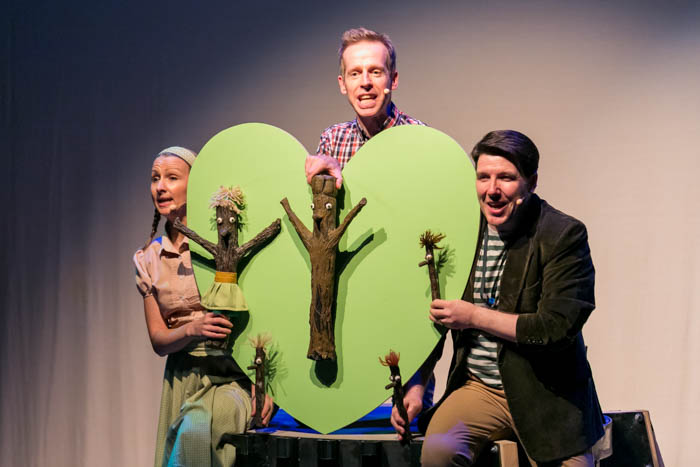 STICK MAN
Dates: 6 – 17 January 2016
Venue: Playhouse, Sydney Opera House
Ages: 3+
Website: http://www.sydneyoperahouse.com/whatson/kath_2016_stick_man.aspx
Bookings: 02 9250 7777
Additional photography thanks to Jacquie Manning
More things to do in Sydney
Find a list of the best things to do in Sydney with kids here.
Find things to do in Sydney for free here.
Get a list of the best kid-friendly beaches in Sydney.
Find the best animal experiences in Sydney here.
Visit the best kid-friendly restaurants in Sydney here.
Find the best high teas in Sydney here.
Head to one of the best museums in Sydney here.
Check out things to do in Sydney on a rainy day here.
Enjoy one of the best ocean pools in Sydney here.
First time visiting Sydney? Get tips for first time visitors to Sydney here.