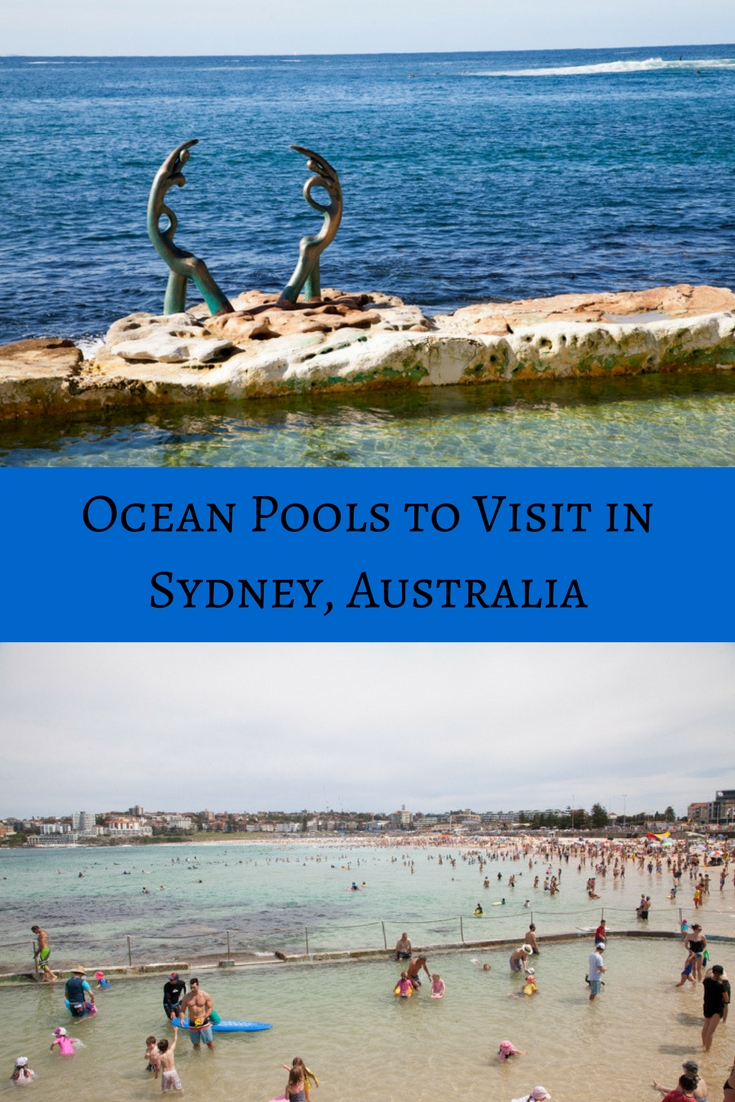 Cool off in one of these 13 spectacular ocean pools in Sydney. These seaside pools offer a great way to relax, unwind, and splash at leisure, while admiring breathtaking ocean views of Sydney harbour and beaches. Most ocean pools are great for kids, making these spots a top choice for families in hot weather.
12 of the Best Ocean Pools in Sydney
Ocean Pools in the North
Dee Why Rockpool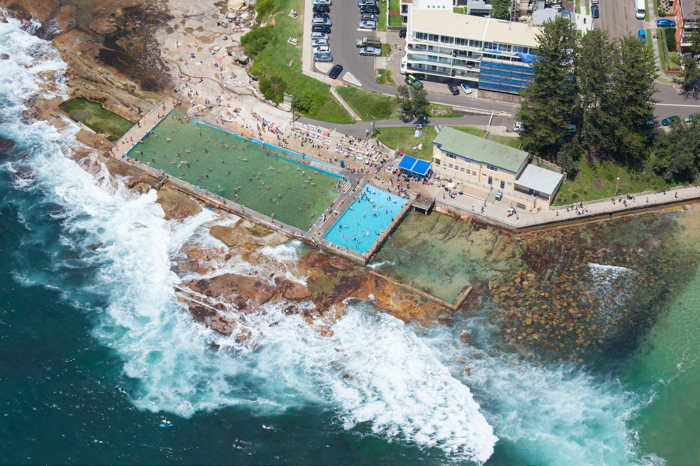 A popular spot for families, the 50-metre rock pool and toddlers pool likes at the southern end of Dee Why Beach. The toddler pool is one of the best in Sydney for kids – especially designed with littlies in mind, it's shallow and perfect for splashing around. Facilities nearby include public toilets and showers.
Image credit: Destination NSW
Fairy Bower Ocean Pool, Manly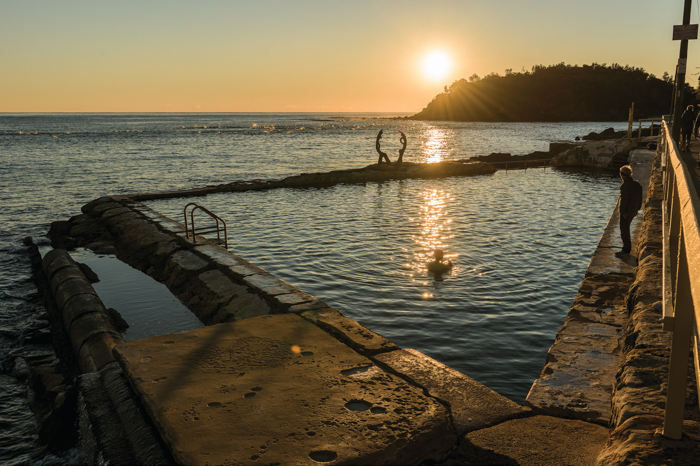 Take a ferry from Circular Quay for a gorgeous day out to Manly Beach and the Fairy Bower ocean pool. Walk south down the coastal path past the beach to find the ocean pool, where locals have been frolicking in the water for almost 100 years. As well as being a great option for families to splash around, Fairy Bower is also home to plenty of marine life. In the water next to the pool lives plenty of fish, seadragons and coral, so bring your snorkel.
Get more tips on a day at Manly Beach.
Image credit: Andrew Gregory; Destination NSW
Palm Beach Rockpool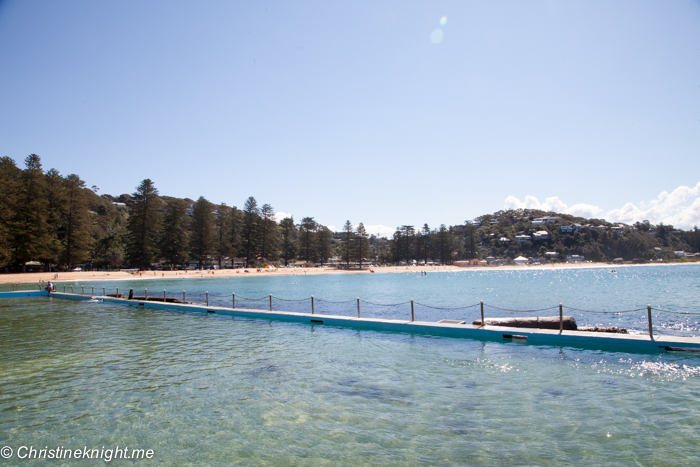 Just over an hour's drive from the CBD, Palm Beach is Sydney's northernmost suburb. At the southern end of Palm Beach lies a rockpool that graduates from shallow to deep water. As the southern end of Palm Beach is protected from rough seas, the ocean pool water is calm – perfect for kids. The rockpool is 50 metres long, and has change rooms/showers/toilets nearby.
Get more tips on a day at Palm Beach.
Whale Beach Rockpool

A small beach located 40km from Sydney's CBD, Whale Beach features a 25-metre pool and a natural rock pool area to explore. One of the best rockpools for kids, the Whale Beach Rockpool is shallow and calm, only filling at high tide. There are public toilets, showers and a playground nearby.
Image credit: Andrew Gregory; Destination NSW
Ocean Pools in the East
The Geoff James Pool (Clovelly Ocean Pool)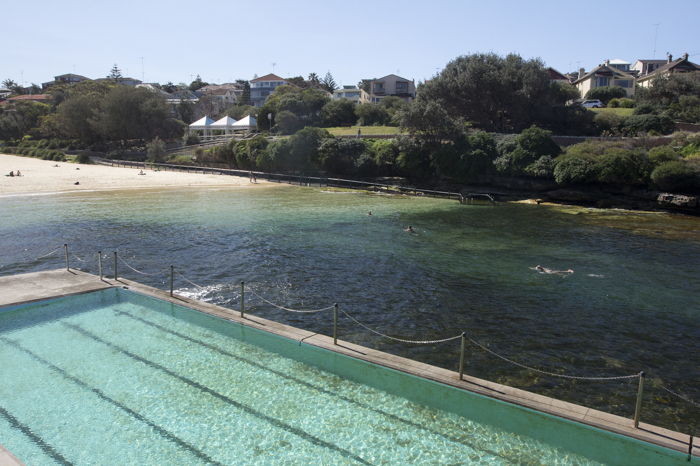 At the southern end of tranquil Clovelly Beach lies the Geoff James Pool, a 25-metre saltwater lap pool. Clovelley itself is extremely calm to swim, making it a popular spot for families. The area is also home to plenty of marine life, making it a great spot for snorkellers.
Image credit: Andrew Gregory; Destination NSW
Bronte Baths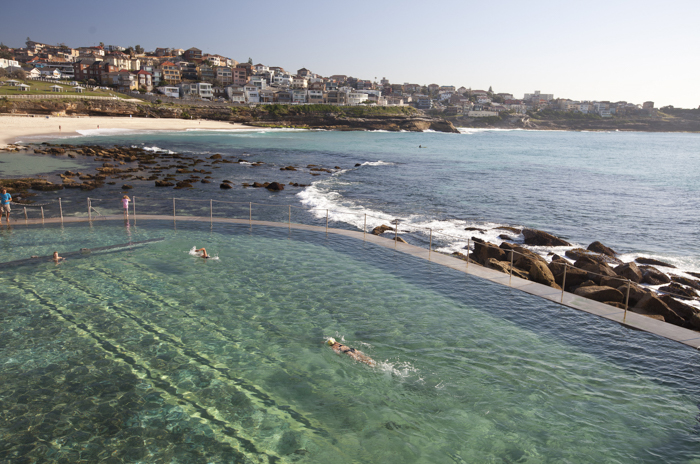 At the southern end of Bronte Beach lies the Bronte Baths, an ocean pool built into the cliff face in 1887. Stairs lead down to the pool, which starts shallow and gets deeper. In rough surf conditions the pool isn't suitable for smaller kids due to the waves crashing over the wall and into the pool. Nearby you'll find toilet and changing facilities, plenty of cafes, and a large park with shady trees for picnics.
Image credit: Andrew Gregory; Destination NSW
North Bondi Wally Weekes Pool and Mermaid Baths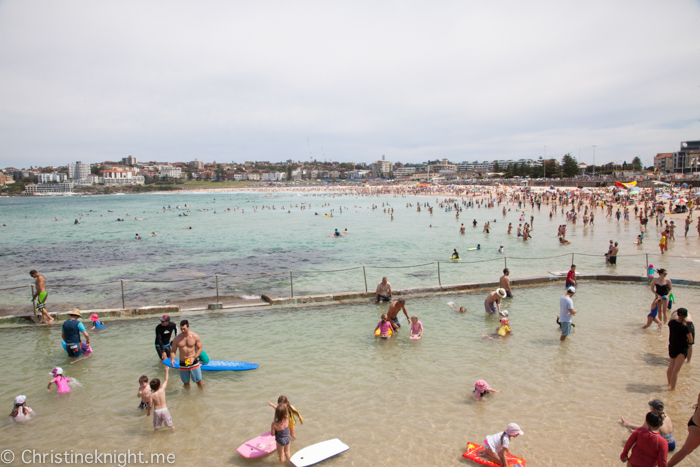 At the northern end of Bondi you'll find the Wally Weekes Pool, a modified tidal rock pool that was the first ocean pool south of Sydney Harbour. The Wally Weekes pool borders the North Bondi Children's Baths, also called Mermaid Baths. There are plenty of cafes nearby and bathroom facilities at the surf club. The Bondi Children's Pool is one of our top choices for ocean pools in Sydney.
Get more tips on a day a Bondi Beach.
Bondi Icebergs Pool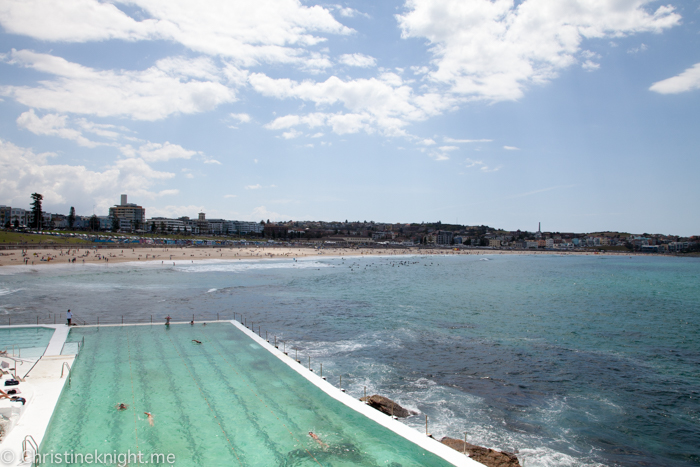 Australia's most famous and photographed ocean pool, the Bondi Baths have been a popular landmark for over 100 years. The baths are located below the start of the Bondi to Coogee cliff walk, making it a popular spot for tourists to rubberneck the swimmers. They include a 50-metre saltwater lap pool and smaller kid's pool, with a lifeguard on patrol all year round.
Casual entry to the pool is $6.50 at time of publishing. You cannot visit and not swim at this ocean pool in Sydney.
Visiting Bondi with a wheelchair? Check out Have Wheelchair Will Travel for tips.
Ross Jones Rockpool, Coogee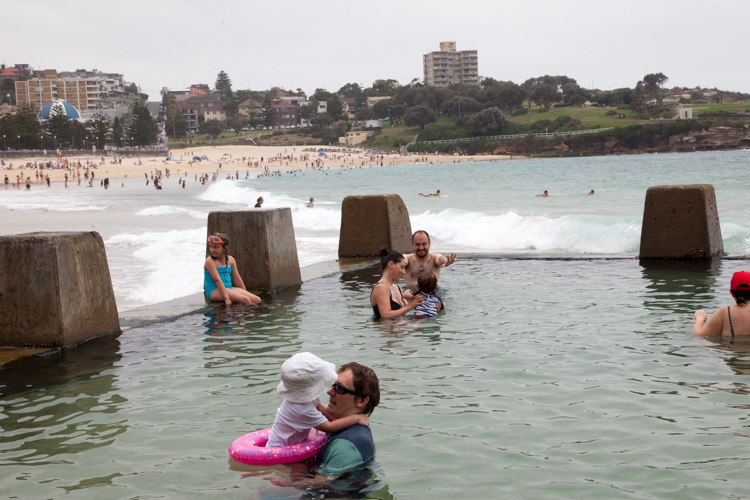 At the southern end of Coogee Beach lies the Ross Jones Memorial Pool. Built in 1947, the "pool" is actually two adjacent pools, jutting out from the rock face. The pools get a lot of crashing waves from the ocean and are quite deep. You can find the Ross Jones Memorial Pool directly underneath the Surf Life Saving Club. Bathroom and change facilities are easily accessible and there are lots of cafes nearby.
Get more tips on a day at Coogee Beach.
Wylies Baths, Coogee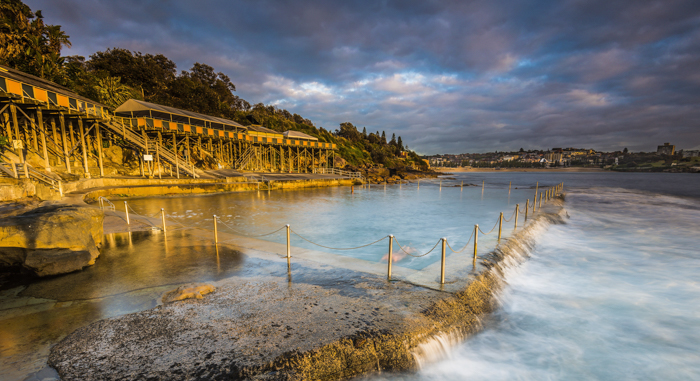 A few hundred metres south of Coogee Beach, you'll find Wylie's Baths, a heritage-listed tidal swimming pool. Established in 1907, Wylies Baths was among the first mixed-gender bathing pools in Sydney. You'll pay a few dollars each to enter the baths, which is worth it along for the retro Australian vibe at the baths and kiosk perched above. There are bathroom and shower facilities for use (hot water shower will cost you a small fee), and a free shower for rinsing off on deck.
Image credit: Destination NSW
McIvers Ladies Baths, Coogee
Australia's last remaining ladies only seawater pool, McIver's Ladies Baths, are located between Coogee Beach and Wylies Baths, perched on a cliff face and rock platform. Steps lead down to the baths from Grant Reserve. The baths are open to women and children only, and cost a small fee. Facilities include a brick sunbathing area, change rooms and amenities, plus a small clubhouse.
Mahon Pool, Maroubra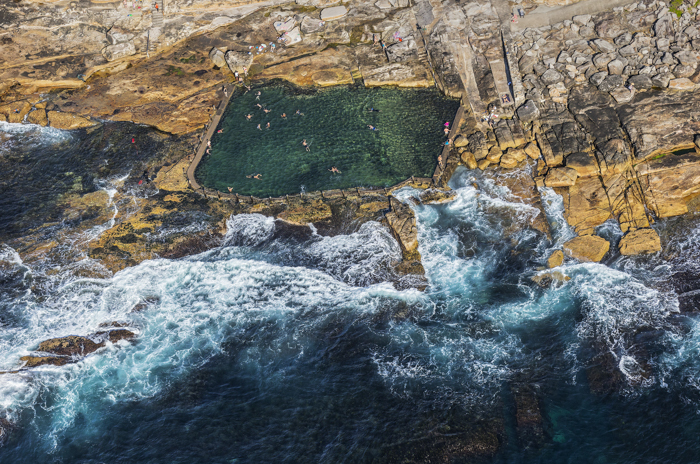 Walk a few hundred metres north of Maroubra Beach Jack Vanny Reserve, and follow the steps to Mahon Pool. Built in 1932, this 30-metre-pool was carved into a rock flat at the base of a steep hill. During high tide the pool is unsafe to swim, so be sure to visit at low tide when the water is calm. Because it's such an unusual spot, Mahon Pool is one of our top choices for ocean pools in Sydney.
Image credit: Destination NSW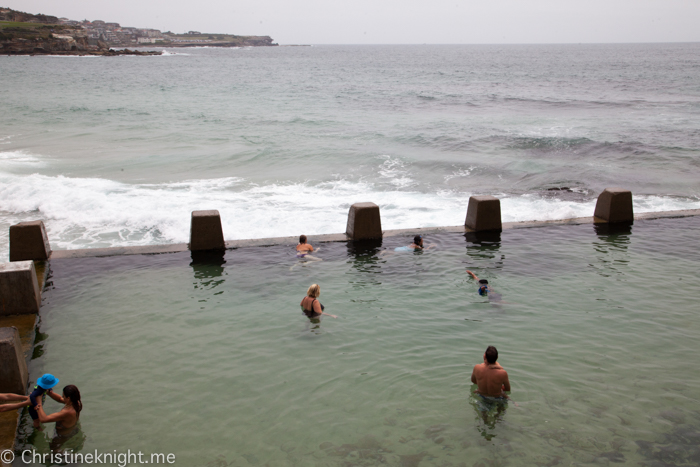 Tips for visiting Sydney ocean pools
Go early or off season
Sydney summers are brutally hot and the beaches get packed in peak season. If you're going in summer particularly on a weekend arrive early if you want to be able to park your car anywhere remotely near the beach. I particularly love Sydney's beaches in spring and autumn as there are less people and they're also less hot!
Be prepared for the heat
Pack well with long-sleeved rashies and cotton cover ups, plus wide-brimmed hats and slip off shoes (Natives or Crocs are good).
Slap on sunscreen
Not just once: reapply SPF 30+ sunscreen every 2 hours or after swimming.
Stay hydrated
Take large bottles filled wiht ice cubes or frozen overnight. We have insulated water bottles that stay cold for 12 hours.
Take a break at high noon
When the sun is at its most brutal, get out of the heat. Have lunch at a cafe or sit under a tree with books or games.
Find out the best beaches to visit in Sydney here.