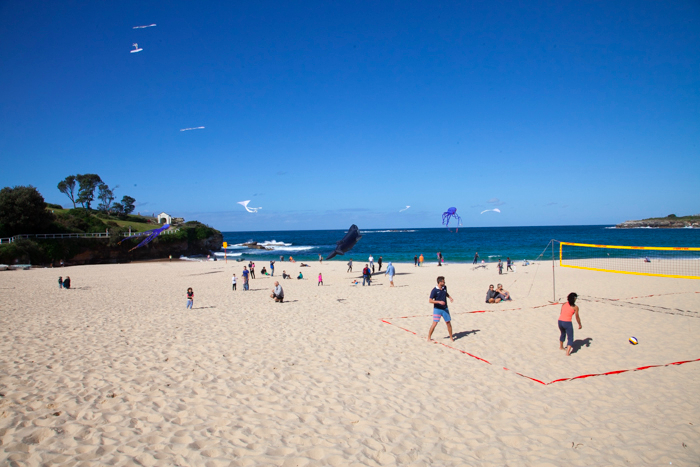 As an inner city family, we spend a lot of time at Coogee Beach. It's one of those hidden Sydney gems – not as popular as the biggies like Bondi or Manly, so it flies under the tourist radar. Today, as part of the Kidspot #ShareAustralia competition, I'm writing about our top three things to do at this gorgeous beach.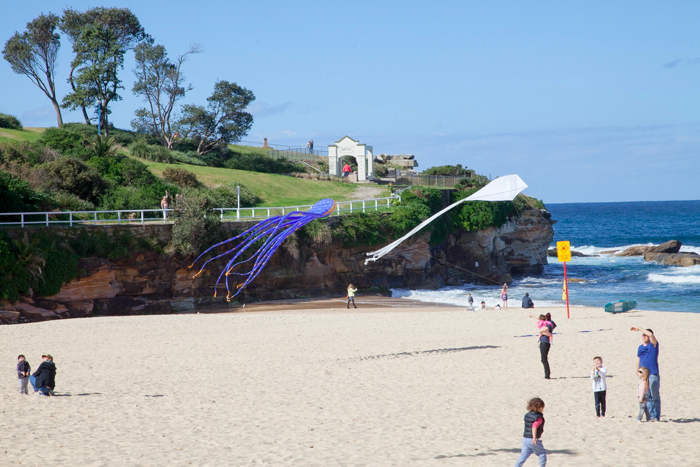 The Coogee vibe is laid-back, and the beach usually has far less bodies on it than the more famous ones. Given how stunningly beautiful Coogee Beach is, it's surprising that it's not swarming with sun-seekers all year-round.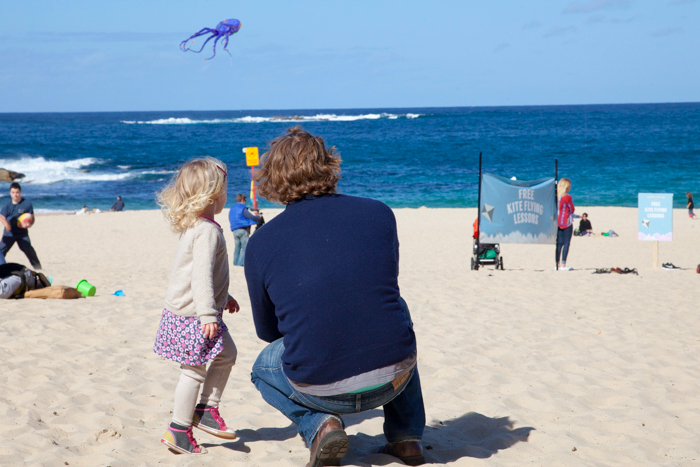 Where to eat: Coogee Pavilion
We lunched at the newly renovated Coogee Pavilion. Their pizza is amazing and the Pavilion is filled with fun activities for kids, like the life-sized magnetic Scrabble board. (169 Dolphin Street, Coogee)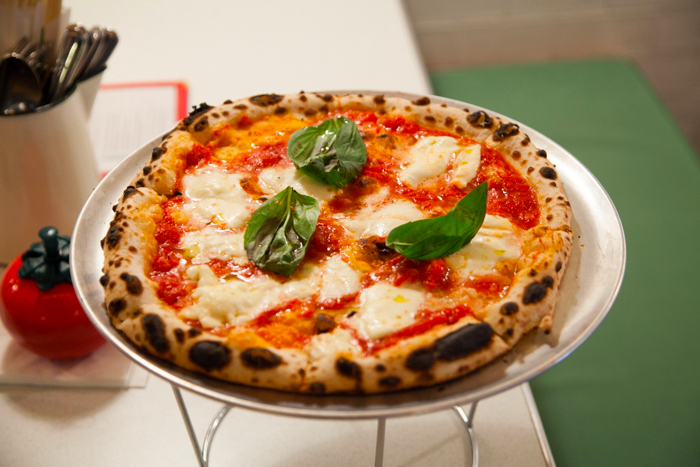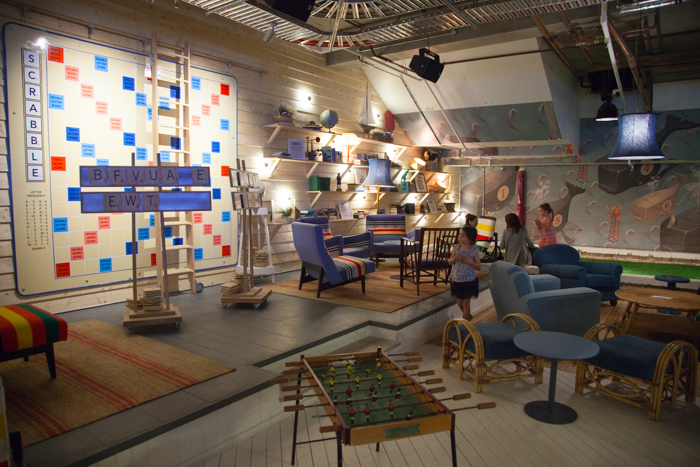 What to explore: The beach!
On the day we visited, there were free kite flying lessons on the beach, sponsored by the nearby Coogee Pavilion. Large sea-themed kites were set up on the beach and were as you'd expect, a magnet for all the children nearby. Friendly staff handed us a regular-sized kite on arrival and showed Cheese how to fly it. Within a few months she was off and running and her first kite was flying high.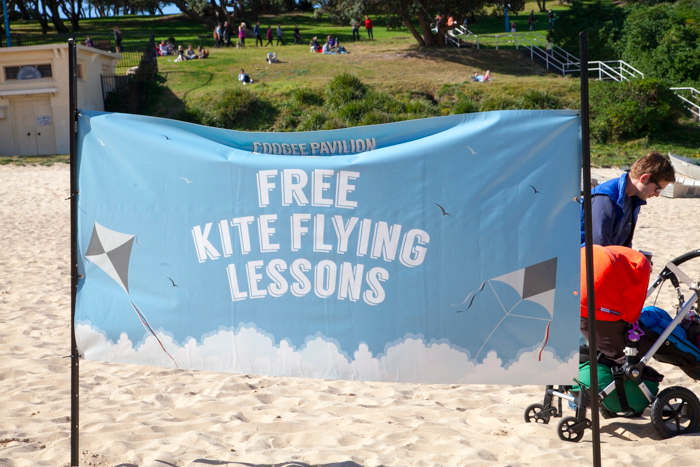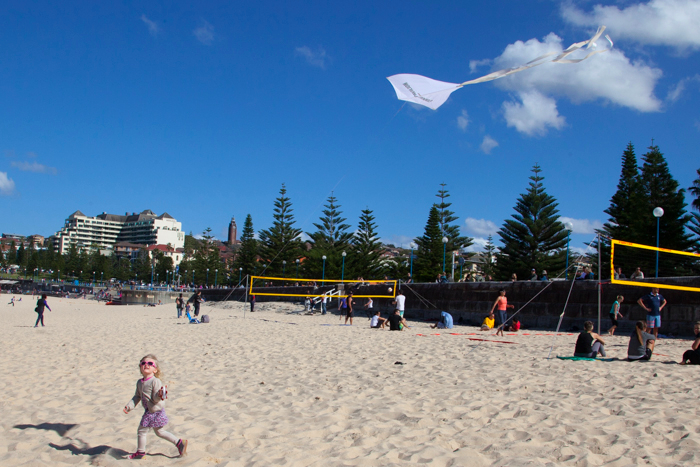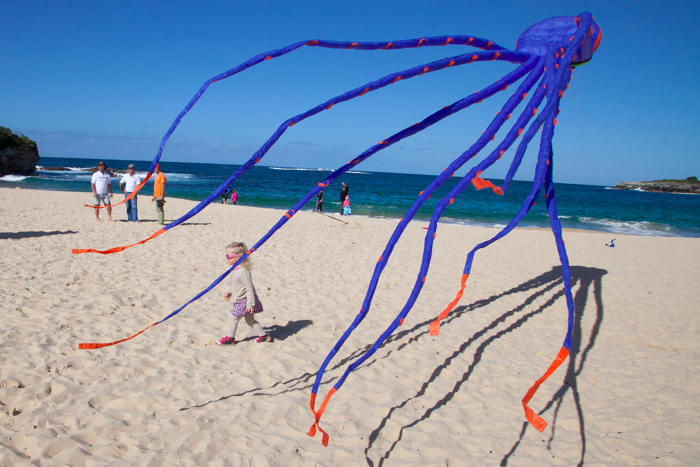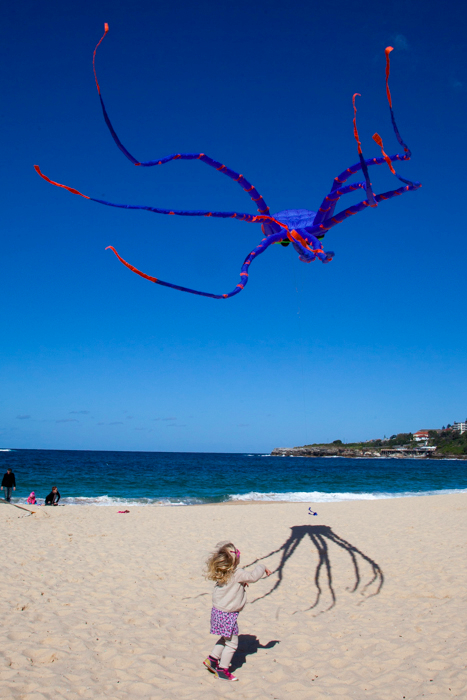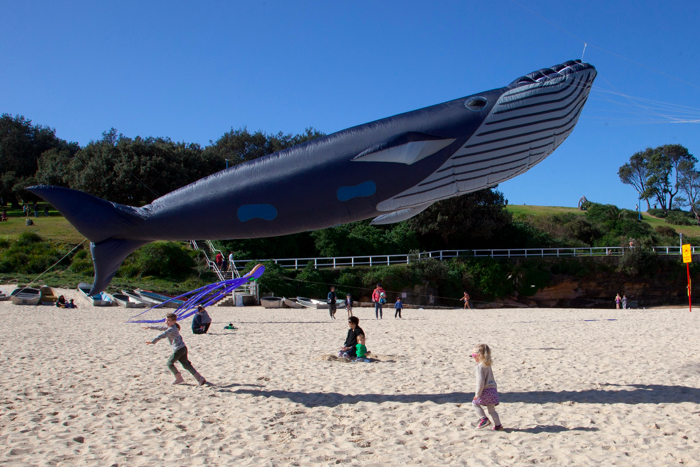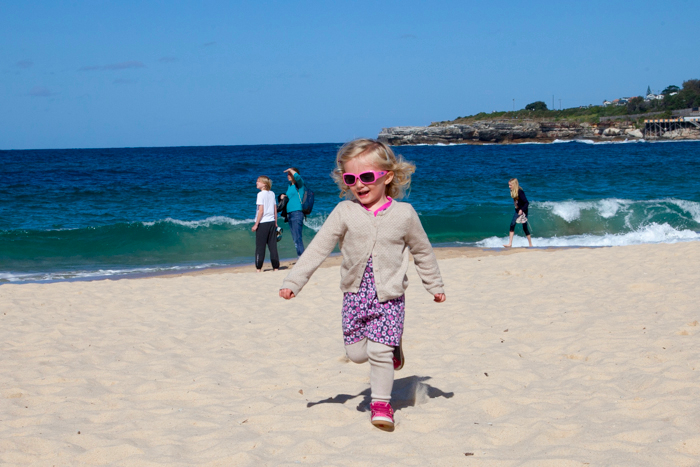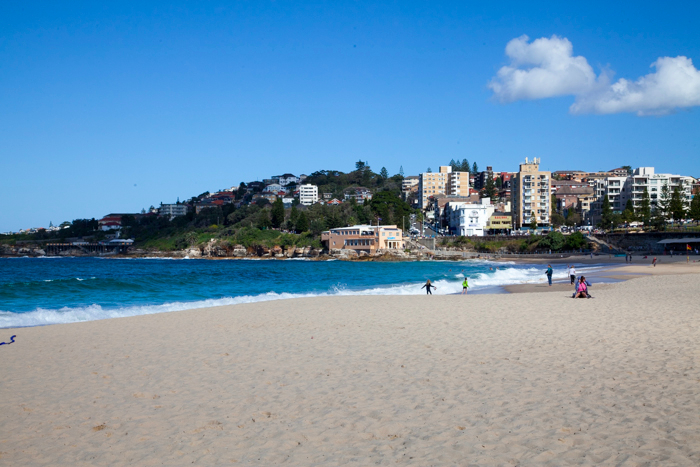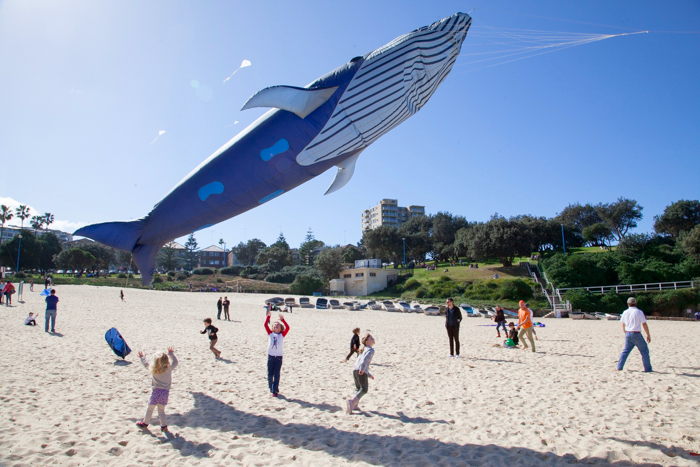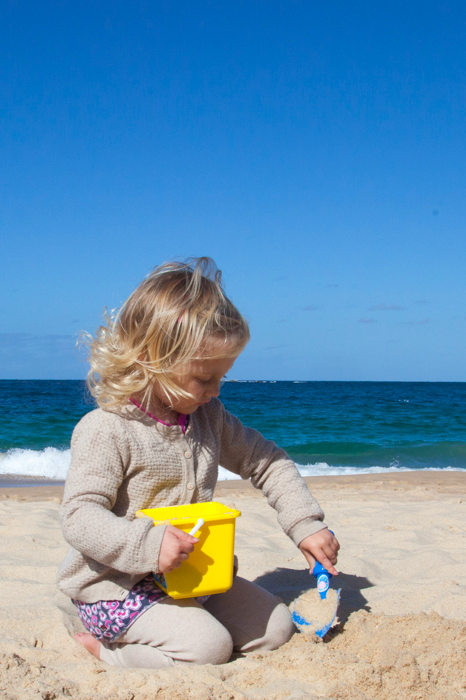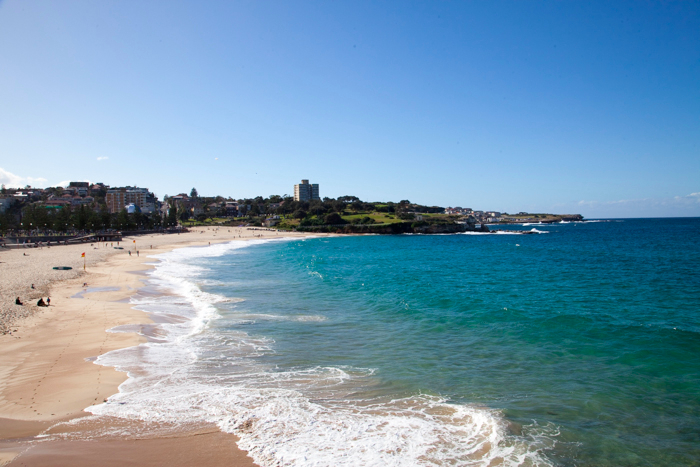 Where to play: Coogee Beach Playground at Grant Reserve
A scenic stroll around the foreshore brought us to the Coogee Beach Playground at Grant Reserve (Beach st, Coogee).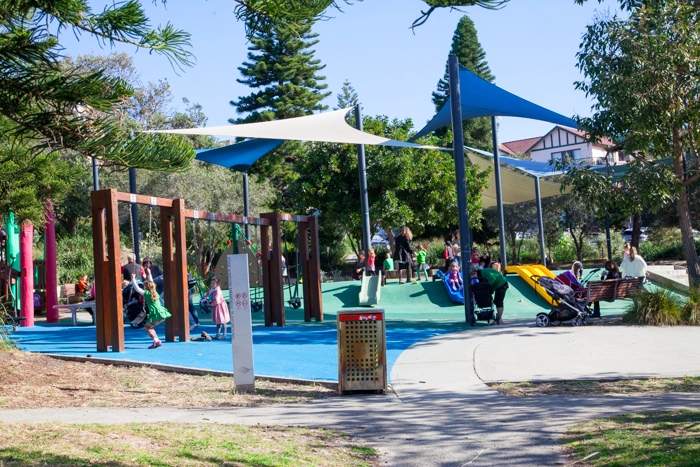 This large playground includes climbing structures, slides, swings and more, set next to barbecues (perfect location for your next outdoor get together!) and nearby bathrooms.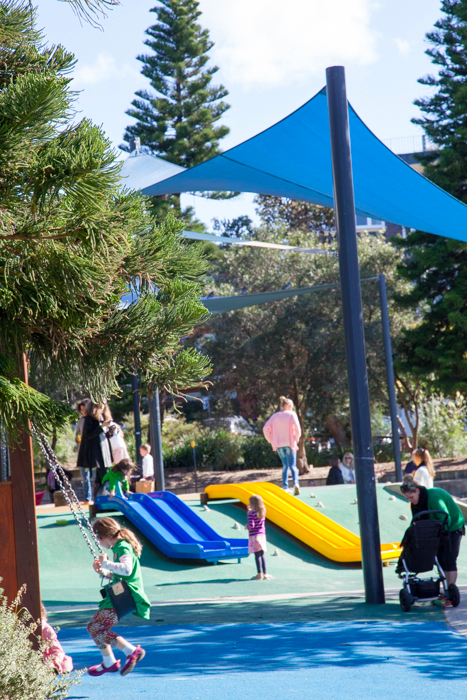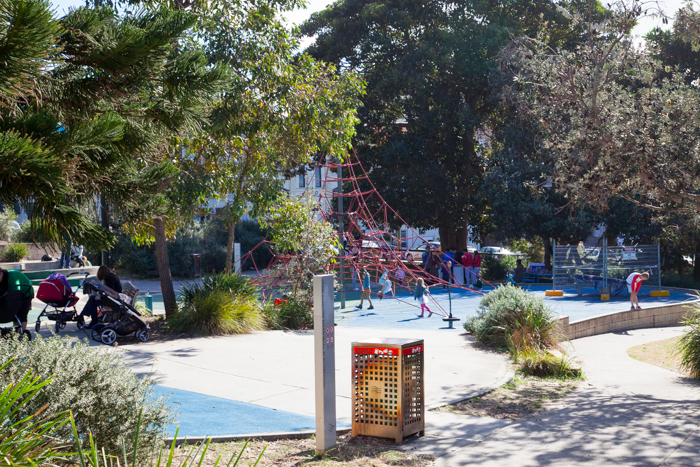 After all the play, Cheese needed a rest, and actually fell asleep in the stroller as we walked along the boardwalk. Note to parents with kids who need to be strolled to sleep, this path, past the playground, is perfect for you.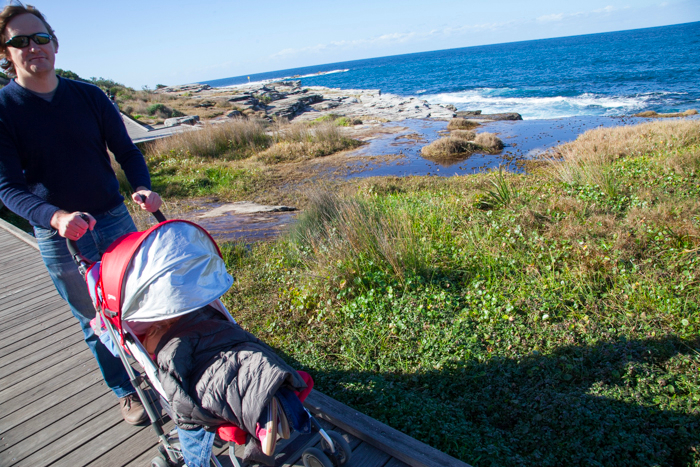 This post was meant to have the top three things to do in Coogee, but I can't leave out dessert …
The last stop on a Coogee day is always at Gelatissimo (1/258 Coogee Bay Rd, Coogee) for some really fine gelato and sorbet (my favourite is the Mango Sorbet).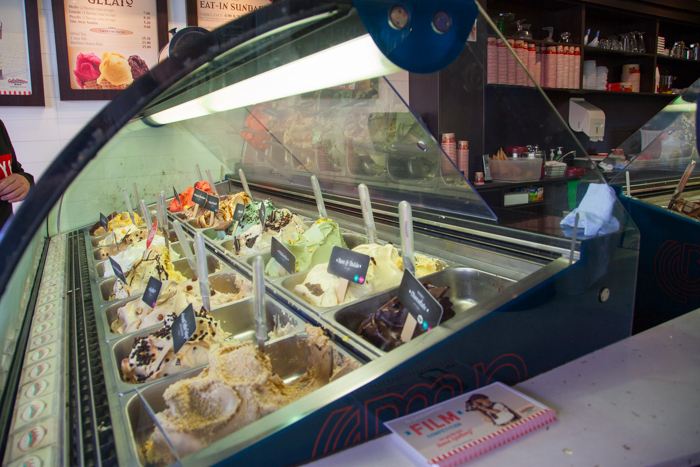 Coogee is one of our favourite areas of Sydney. What's yours?