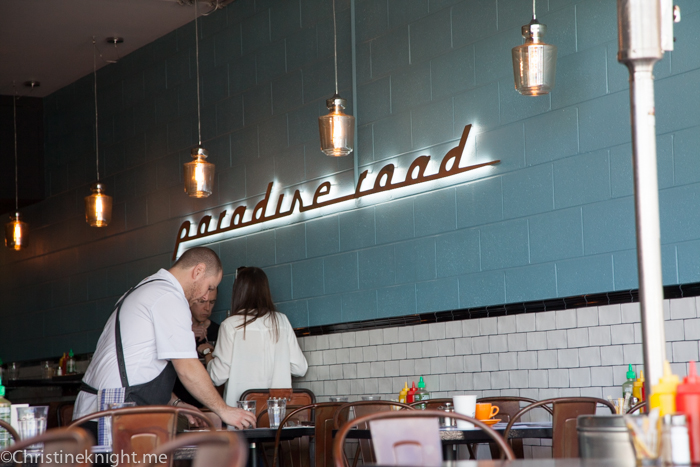 There are plenty of cafes in Bondi, usually super busy, over run with tourists, and serving very average food. We discovered a new cafe recently called Paradise Road Diner, which is on its way to becoming a new local favourite breakfast and lunch spot, particularly for families.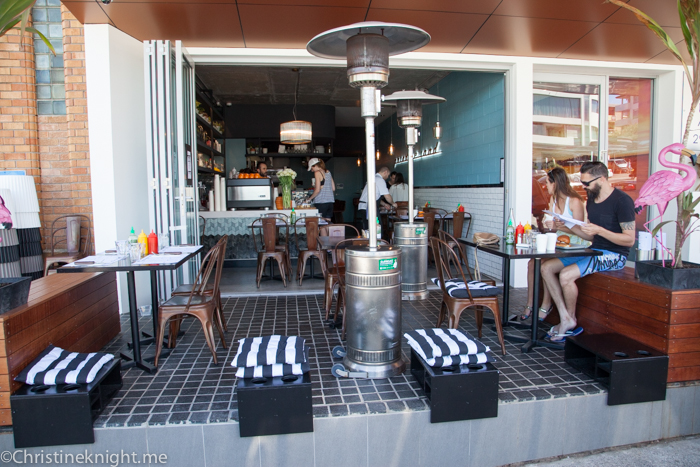 The diner evokes the feel of 1950s America, with its vintage interiors and classic menu. Plenty of burgers, shakes and eggs your way – all at very affordable prices.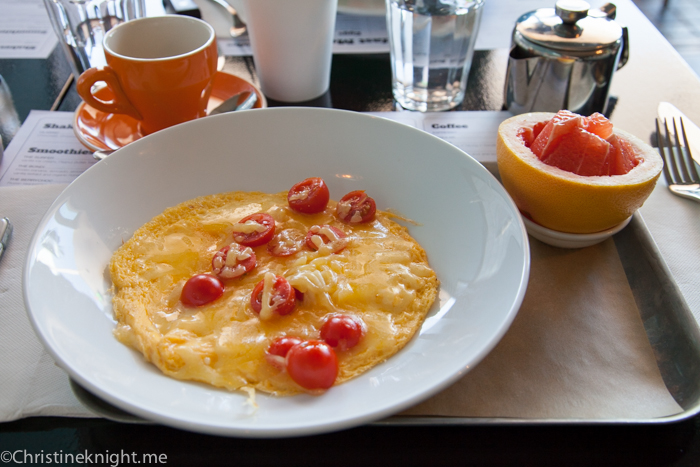 We ordered a classic cheese and tomato omelette ($16, served with a half ruby grapefruit), bagel with cream cheese ($6), and a classic chocolate shake, $6.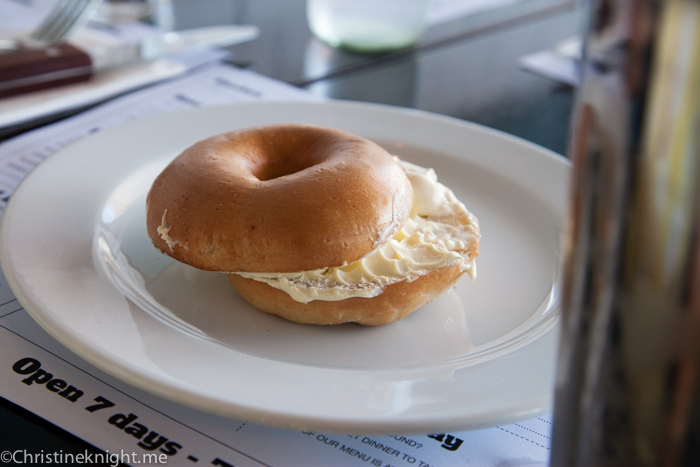 The food came quickly and was spot on. The perfect size for breakfast on our way down to the beach. The shake was truly a classic, served in a stainless steel cup for the small one. No gimmicks here, just really simple, good food and shakes.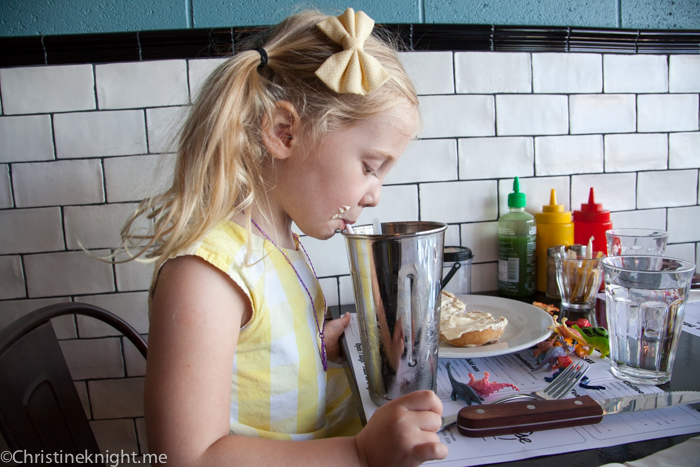 The staff were exceptionally friendly and helpful, to us and all of the other families who were dining at the same time. Crayons were brought for toddlers to scribble with, furniture was moved to accommodate strollers, and welcoming smiles greeted every one at the door. The delicious food with no waiting, combined with the staffs' welcoming attitude, ensured we will be back again soon.
Highchairs: Yes.
Stroller storage: Yes.
Easy access: Yes.
Change tables: No.
Kids' menu: No.
Black Star Pastry and Cafe
296 Campbell Parade
North Bondi Beach
Phone: (02) 9557 8656
Prices: $$
Hours: Daily 7am-10pm
Get Directions