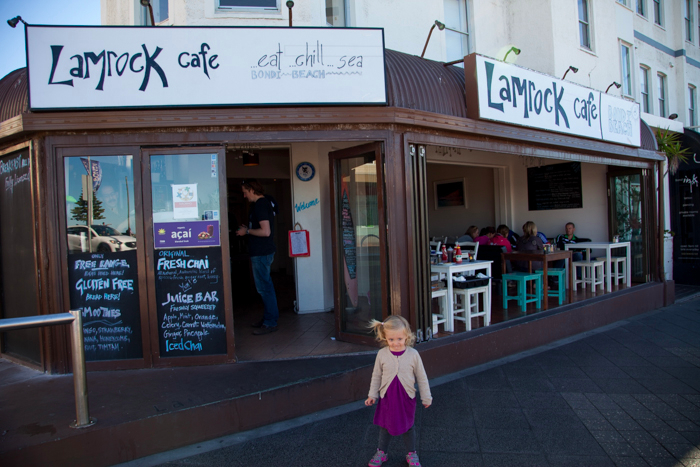 Bondi Beach is a favourite playground of ours on a winter day. It's a lot quieter and we can play for hours outdoors without worrying about sunburn. It also mean the cafes are a bit quieter, so it's easier to get a table.
We chose Lamrock so we could look at the gorgeous beach while we ate. While it was quite busy and bustling, we were still shown to a table straight away, and had a super friendly staff member immediately come over and take care of us.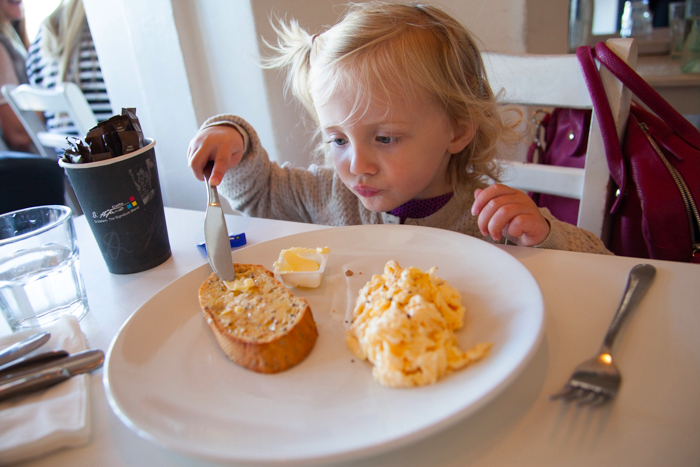 Little E was pretty antsy already when we sat, so we ordered her a babyccino and breakfast straight away. While they don't have a specific kids' menu, Lamrock will make a kid-sized version of the adult meals for your little one. We asked for one scrambled egg and one piece of toast. Five minutes later it arrived on our table. Talk about fast service!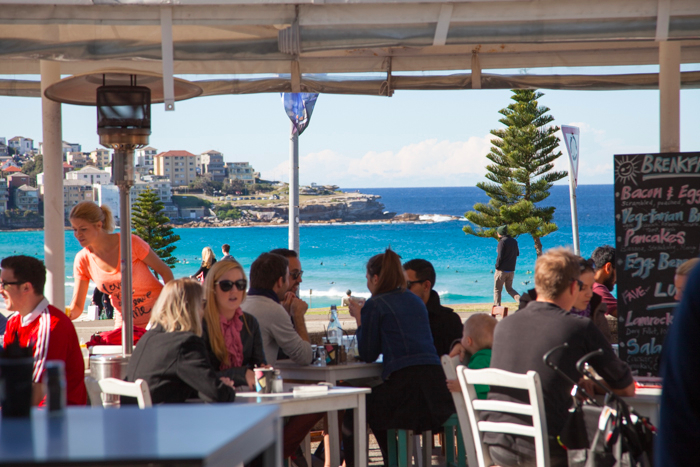 We admired the view while waiting for our meals to arrive. E's babyccino cam soon after and was piping hot. Instead of being a cup of foam, it was actually scalding hot milk with foam on top, and E swilled a big sip of it before we could try it first. Cue extremely sad toddler with a burned mouth 🙁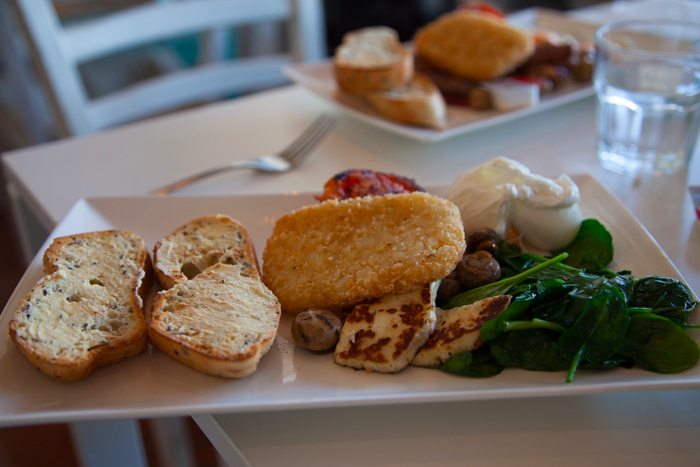 My Vegetarian Breakfast ($16.50; sourdough toast, hash brown, haloumi, spinach, roast tomato, two poached eggs and mushrooms) was delicious. Perfectly cooked eggs, and a great variety of elements that contributed to a filling, nutritious and wonderfully tasting meal.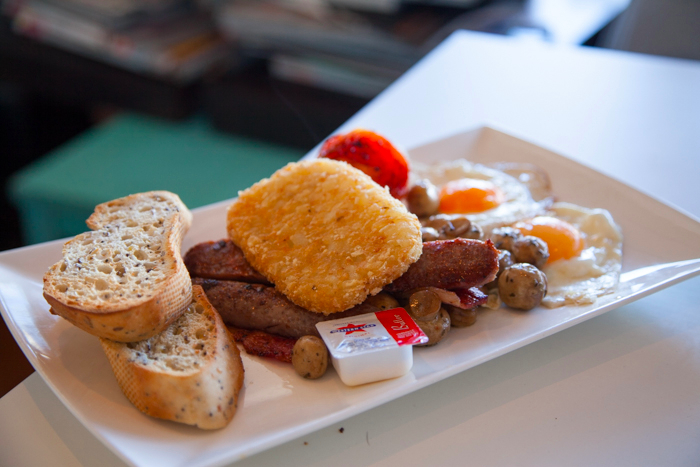 Alec's Big Bondi Brekkie ($14.50) was pretty similar to mine. Two slices of sourdough, two fried eggs, hashbrown, sausage, bacon, roasted tomato, mushrooms. His was devoured within about 30 seconds and declared delicious.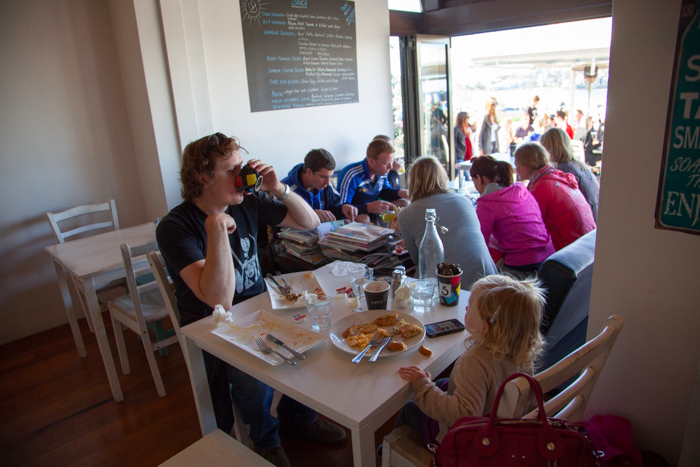 Our table was optimal for great view while being within the cafe for a bit of wind protection. Plenty of space, and lots of chilled out diners who didn't mind a crazy toddler refusing to stay put in her seat.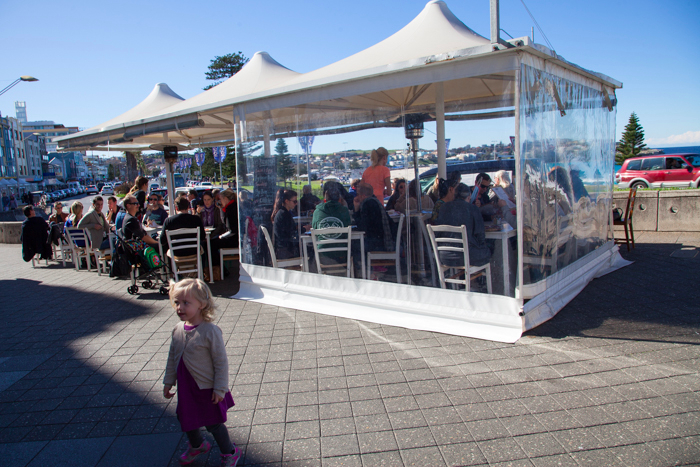 Last bite: A delicious meal with a killer view. 
Highchairs: Yes.
Stroller storage: Outside.
Easy access: Once step.
Change tables: No.
Kids' menu: No.
Lamrock Cafe
72-76 Campbell Parade,
Bondi Beach
Phone: (02) 9130 6313
Prices: $$
Hours: Daily 6:30am-6:30pm
Get Directions