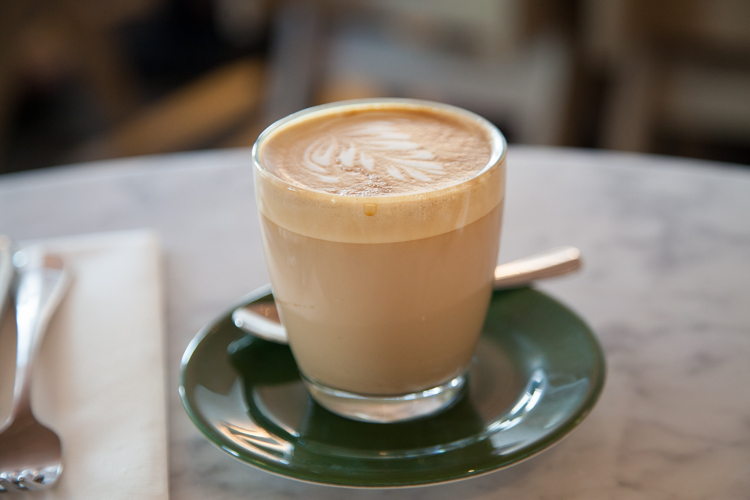 When you want hotcakes, you go to Bills. With the newest Bills recently opening in Bondi, you can now get a top brunch before pigging out on your Gelato Messina which is next door.
What I really enjoy about Bills is happy and easy-going vibe. Despite rocking up with a 3-year-old who insisted she did not want lunch at all, we were swiftly shown to a table and a friendly staff member quickly brought coloured pencils and paper for our lunch-hating child to enjoy. The colouring page they brought us was especially produced by Bills to entertain kids, with an intricate design that kept E busy for whole minutes (this is actually a good thing, believe it or not).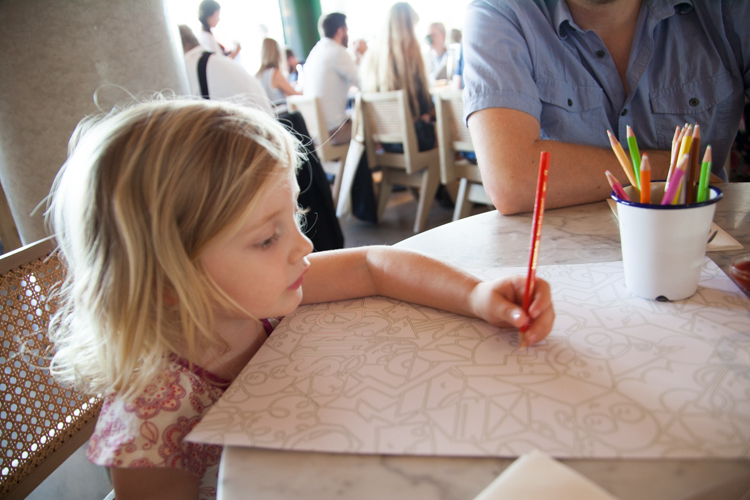 The very friendly staff remarked on several occasions how well behaved (!!) she was, and also how adorable (ok, I can see that), making us feel relaxed and welcome.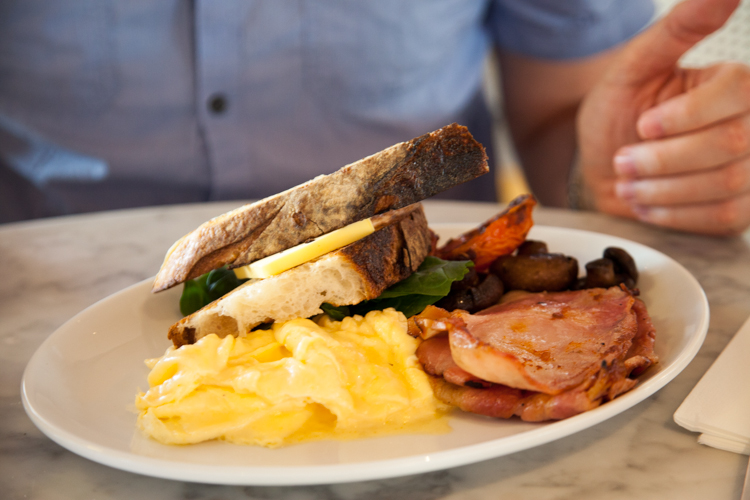 We ordered the Scrambled Eggs and Sourdough, $14.50, with additional sides of bacon, tomato and mushroom, a side of fries, and the famous Ricotta Hotcakes, $19. The scrambled eggs were really delicious. My husband's only complaint was that the butter was delivered cold and hard, making it difficult to spread. My hotcakes were moist, light and fluffy, with huge pieces of banana hidden underneath. They were so delicious that even the child wanted some, and devoured a large portion all on her own.
Bills Bondi
79 Hall St,
Bondi Beach NSW 2026
Ph: (02) 8412 0700
Prices: $$$
Hours: Mon-Fri 7am-10pm, Sat & Sun 7:30am-10pm
Get Directions