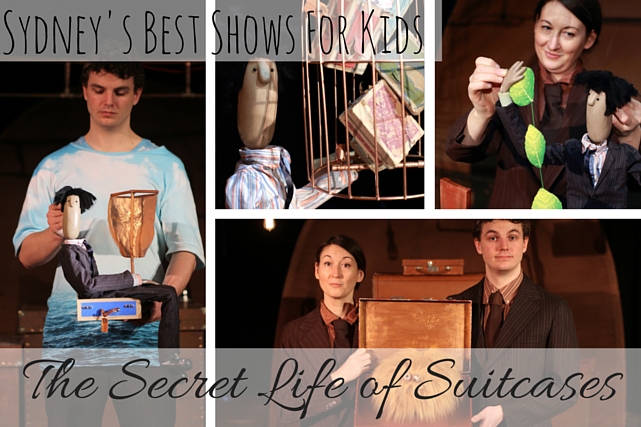 It's not school holidays without some amazing kids theatre to be seen. Today we had a fabulous time seeing The Secret Life of Suitcases, a show by the Monkey Baa Theatre Company.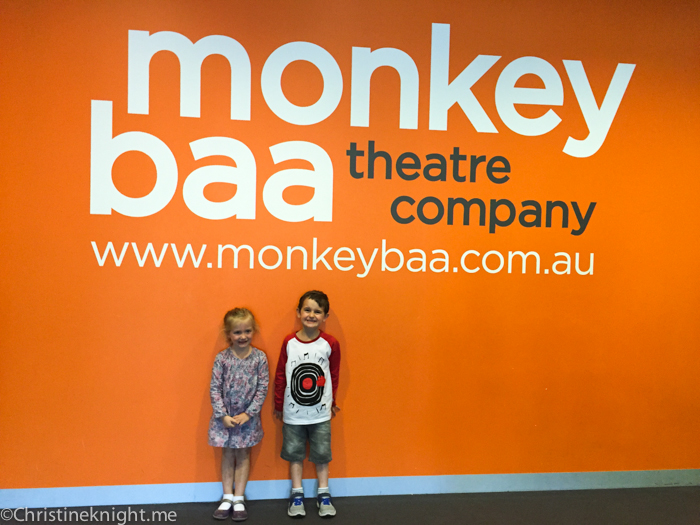 I haven't been to a show by Monkey Baa before – I was pleasantly surprised to discover this theatre company for kids is housed in The Lend Lease Darling Quarter Theatre, directly opposite the children's playground in the Darling Quarter Precinct. The theatre is purpose built for young audiences, with activities in the foyer pre and post shows (we had options to dress up, colour in or read books), parking for prams and plenty of family friendly eating venues nearby.
Back to the show we came to see: The Secret Life of Suitcases tells the story of a puppet named Larry who like being "busy" at his office job. He is content in his business until a tiny suitcase arrives, on a mission to open his eyes to the life he is missing out on.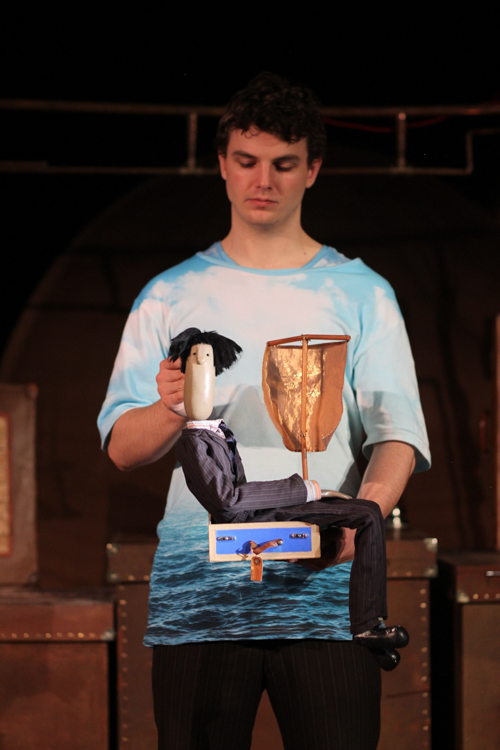 The suitcase takes Larry on a fantastical adventure and right back home again – where he has the choice to go back to life as it was, or to step away from his all-consuming business and join society.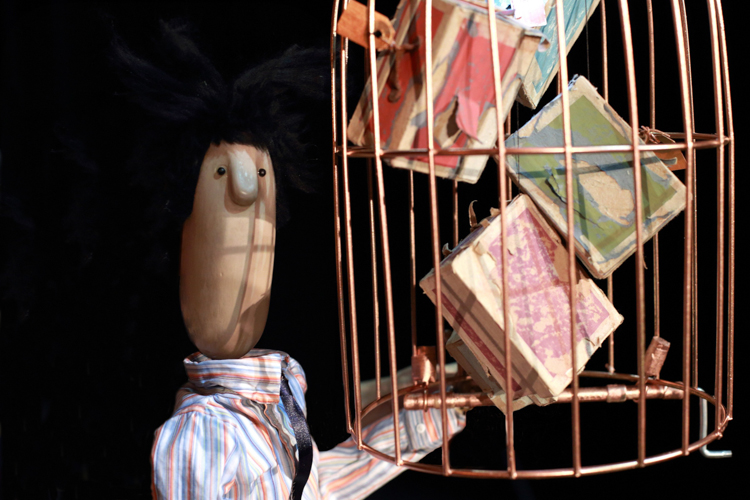 It's a message that is beneficial for both adults and children to come away with – how often do we "busy" ourselves with the internet and our phones, in particular, missing out on conversations, special moments and opportunities?
I say yes to stepping away from being "busy" for the sake of it and grabbing life before it passes us by, too. This enchanting, delightful show will appeal to children and adults alike – it will also encourage you to put down your phone for the rest of the day when you leave.
The Secret Life of Suitcases is produced by the Monkey Baa Theatre Company.
Dates: Daily 28th September – 2nd October
Times: 11am & 1pm
Venue: Lend Lease Darling Quarter Theatre (across from the Children's Playground in Darling Harbour)
Prices: $25pp / $90 Family 4 / $110 Family 5
Call: 02 8624 9340
Thank you to the Monkey Baa Theatre Company for hosting us – all opinions and extremely enthusiastic fairy child are my own.