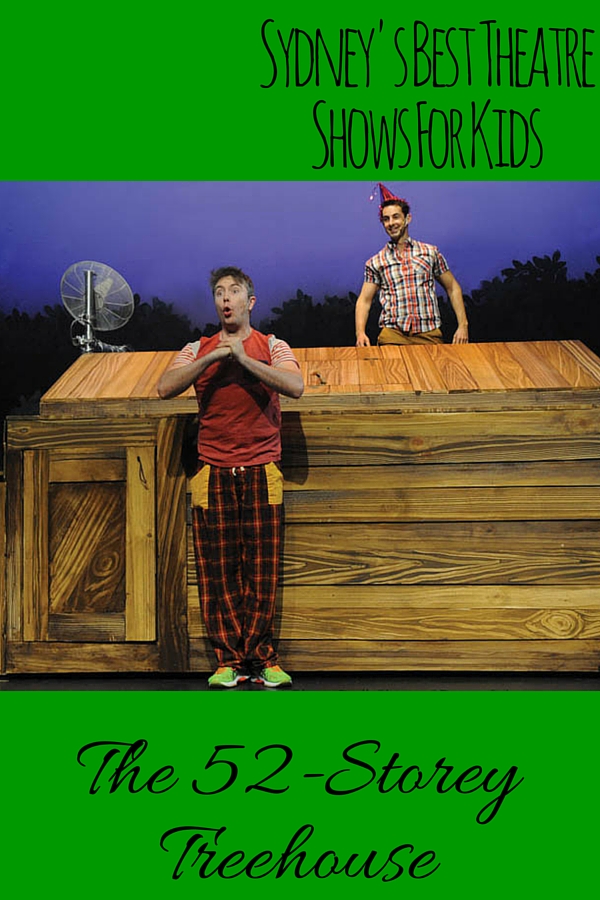 We are newcomers to the Treehouse stories, having not read the books yet. Cheese is too young, and they came out after I was a tween, so they've been hovering on the edge of my awareness for the past year, but I didn't know much about the books – or the show. I actually really love not knowing what to expect when I go to see a show – it makes the whole experience free of expectations, and I can appreciate the show as a stand alone text.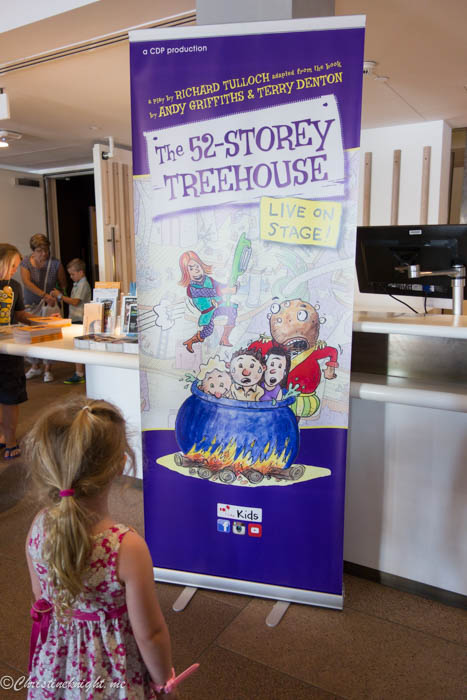 From what I've heard from other people who have seen the show and read the books, The 52-Storey Treehouse live manages the almost impossible – to entertain newcomers to the series, as well as giving faithful readers of the books a new take on a familiar subject. That alone is incredibly hard to achieve, so kudos to writer Richard Tulloch and director Liesel Badorrek for the fabulous job they've done with Andy Griffiths' and Terry Denton's book, The 52-Storey Treehouse.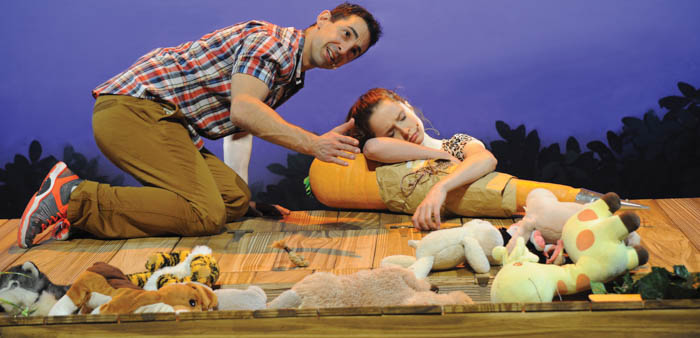 This is the show's second run at the Sydney Opera House, returning once again following a sell-out season last year.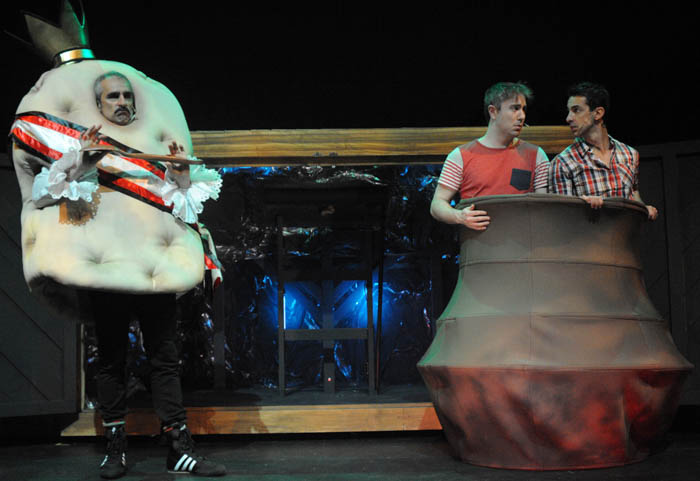 In this intensely entertaining, clever and smart show, Andy and Terry take the audience on a rollicking adventure through a fantastical story where ninja snails and enchanted carrots are the norm.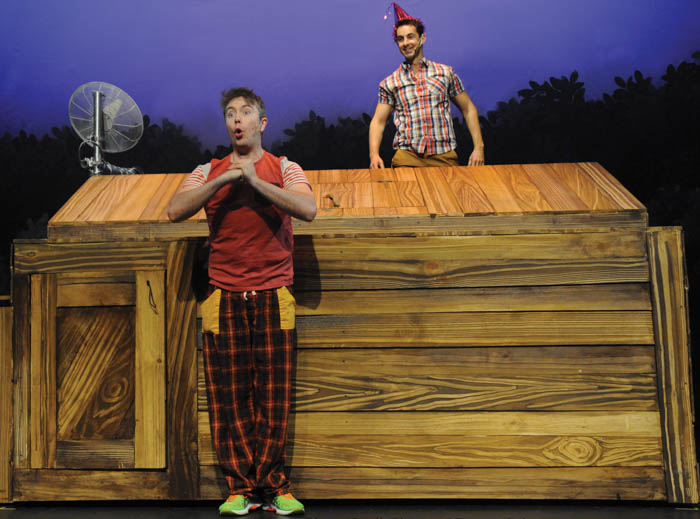 The cleverly created 52-storey treehouse is a very smart theatrical device that evolves throughout the show to represent the treehouse, a mountain, a castle, and a dungeon. With props such as the Disguise-O-Matic 5000 and The Flying Frying Egg Car, you just know that watching this show (or reading the book!) is going to set a child's imagination on fire.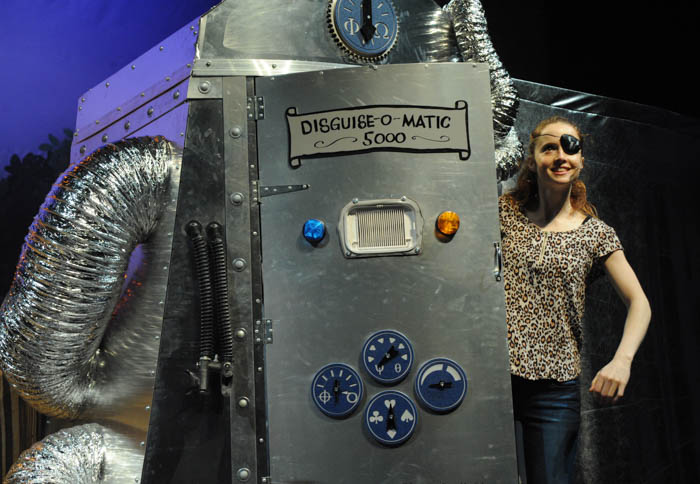 I appreciated the show just as much as Cheese thanks to some themes that were designed to resonate with adults, as well as enjoying the very talented performers – Drew Livingston and James Elliot are wonderful as Terry and Andy, with Jonny Nasser and Sophie Kesteven tackling several supporting roles in quick succession.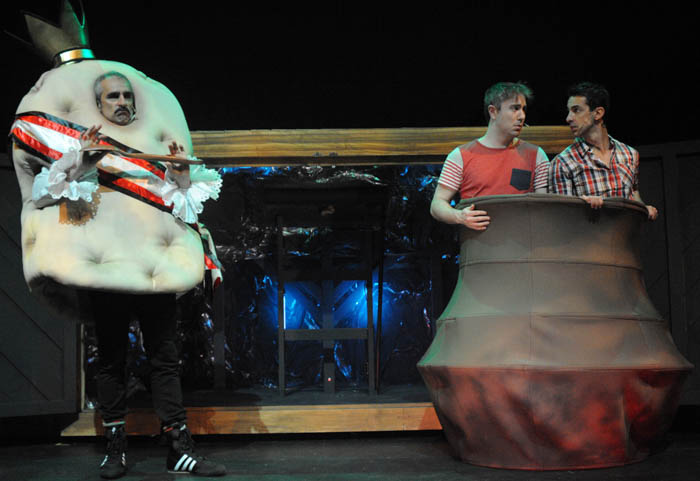 The 52-Storey Treehouse is a witty, fun show that adults and kids will equally enjoy. Go see it, then, if you're like us, buy the book and start the story from the very beginning.
The 52-Storey Treehouse
Suitable for children 6+
Tickets: $39 – $55
Dates: 3 January 2016 – 25 January 2016
Thank you to the Sydney Opera House for hosting us. All opinions are my own.