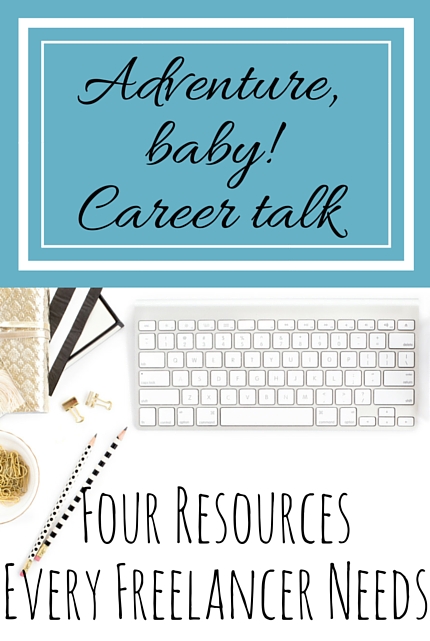 Being a freelancer is tough, I won't sugar coat it. With no boss to keep you on track and focussed, I find it hard to be organised and stay motivated. There are a lot of highs and lows that come with being a freelancer – the big wins that feel better than any win at your old job, but then there the lows, that can destroy your self confidence and plant seeds of self doubt.
I find these four resources have really helped me to keep my confidence high, present myself and find work, and manage the limited time that I have more efficiently.
Podcast: Being Boss
Being Boss is a podcast for creative entrepreneurs by Emily Thompson and Kathleen Shannon. These ladies know their stuff. Thanks to their podcast I'm feeling more confident that I can "make bank" (as they call making money) with a small business. Emily and Katherine have also started a Being Boss Facebook group that is great for inspiration and advice. When do I have time to listen to podcasts? When I'm driving to and from school drop off/pick up, grocery shopping or taking a quick walk by myself.
Freelance website: Contently
I've found Contently useful for getting well-paid work with big brand clients, as well as invaluable info on working as a freelancer with their blog. Their article on payment rates was particularly helpful. Their site can be use purely as an easy place display your portfolio in an attractive way, or you can join their freelancer network and get paid jobs.
Career and Business Coach: Lisa Kate
Lisa Kate is a successful entrepreneur, digital strategist and a career coach, who has been giving me invaluable guidance for almost two years. I find it extremely helpful to have an outside person help cut to the quick of what I really want and how to achieve it. If being coached isn't really your thing, you can still benefit from Lisa's helpful blog content, such as her free ebook "The Golden Triangle – The 3 key steps to creating a successful online business". 
Organisation: Passion Planner
There are so many amazing planners out there, but I love my Passion Planner. It's an all-in-one weekly appointment calendar, journal, goal setting guide, and to-do list log all bound together in a pretty cover. I use it to block out time each day and keep myself on track.
What do you find invaluable to your freelance business's success?