I see a lot of beautiful blog posts from travel bloggers (I'm looking at you here, Girl Tweets World!) who work from exotic locations on a regular basis. I thought today I would share a bit about where I generally work as it's a lot less, um, fancy and relaxing.
Here is an example of my week and how I get work done while working freelance and also being home with my threenager.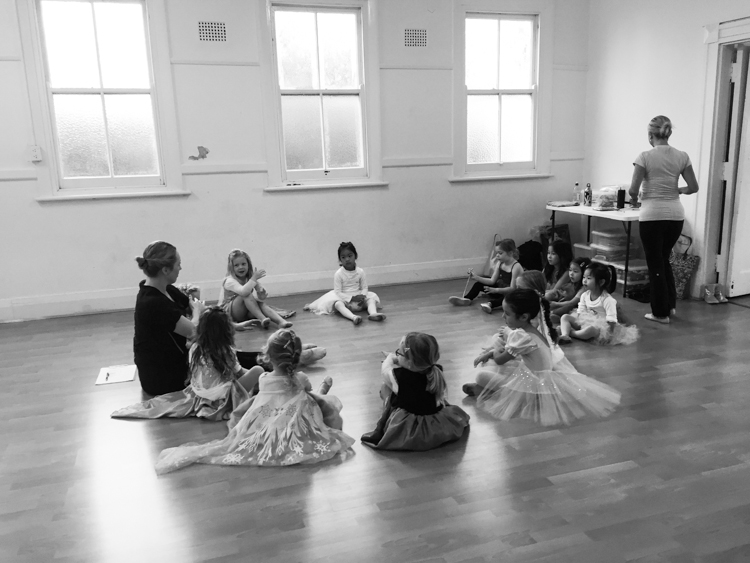 Monday
Monday is ballet day and now that Cheese is in a drop off class, I can sit outside with my laptop and write while she is fluttering away. I set up tethering on my iPhone to give me a bit of internet so I can still get something done while she's dancing.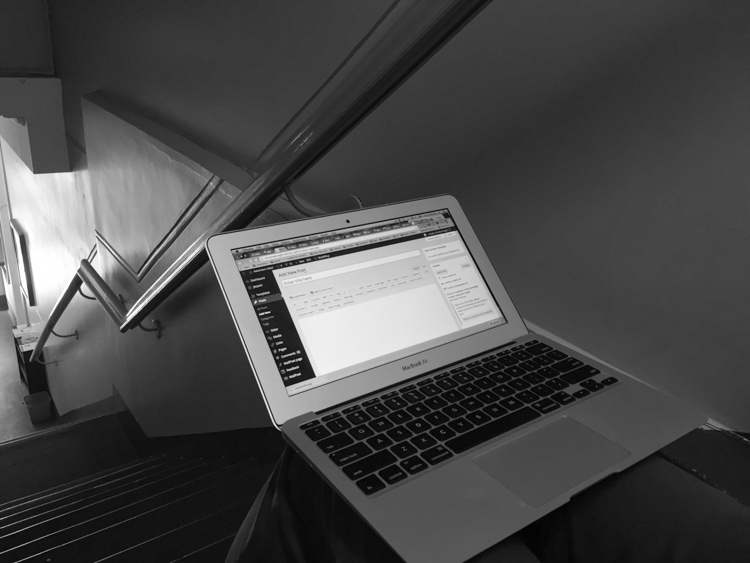 Since it's school holidays, this week she has a special Frozen-themed ballet class, and while I'm trying to write, all I can hear is 15 preschoolers screeching "Let it gooooooooooo!" at the top of their lungs. I'm also sitting on a concrete step, which is getting colder and more uncomfortable by the minute. The rest of the day I put my phone and laptop down and take Cheese to see her grandparents or friends.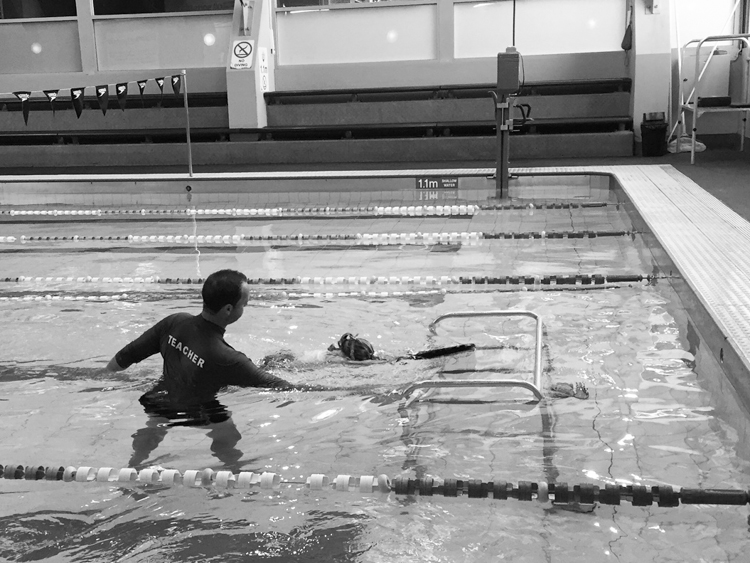 Tuesday
Tuesday is swim day for Cheese and I sit on the side of the pool replying to anything urgent on my phone, jotting down article ideas and following up on pitches while simultaneously telling Cheese to put her bottom on the pool step and to stop squirting water out of her mouth at the kid next to her. Tuesday is, obviously, not a work day. After swimming we often go to a playdate, playground or park. I love how in Sydney we can be outdoors all year around, except for the torrential rain days.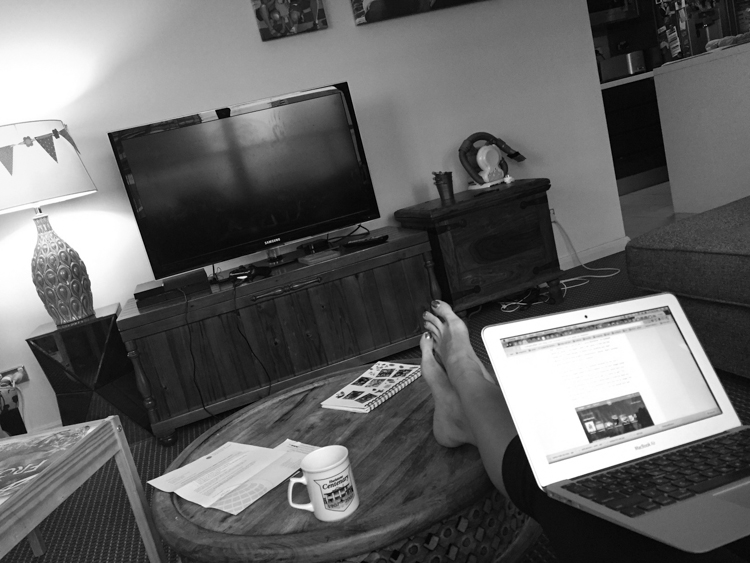 Wednesday to Friday
These are my usual work days while Cheese is at preschool 9-3. After a quick gym session (I'm loving the Ballet Barre classes), I work from my living room couch. I do not have a designated workspace as our apartment is just too small. My husband also works from home, so I do have an office mate to bother when I need some companionship, but I generally don't see many other people except for Jayne from Girl Tweets World, who lives near me and has a similar freelance working schedule as I do.
Weekends and evenings
I do a lot after Cheese goes to sleep, pretty much every night of the week. This is when I work on social media, edit photos, finish up blog posts and reply to blog comments and emails. I try to switch off at around 9:30 and watch a TV show or read a book after that.
Working freelance and from home is great in many ways. The absolute biggest plus is that is gives me so much freedom. I can spend a lot of time with Cheese, and also work towards my own career/business goals at the same time. I also set my own goals and priorities. While I do have clients I answer to for the work I do, I am the one who decides what i think is important to work on for my own progression, rather than having a manager tell me what I should be working on to benefit a company.
On the down side, it doesn't pay as well as a regular office job, and there is a lot of unpaid work that needs to be done, like pitching work, finding clients, networking to get more work, etc, and it can also get a bit lonely and disheartening if it's a period of not much success. I find the best way to deal with this is meeting with friends when I can, particularly people who are attempting the same career path as I am.
I've been thinking of launching a video or blog series on working as a freelancer, to give tips to anyone thinking of a similar path. I would love to know any questions you have about what I do that I should cover in the series.
Linking up with Grace and Bron.