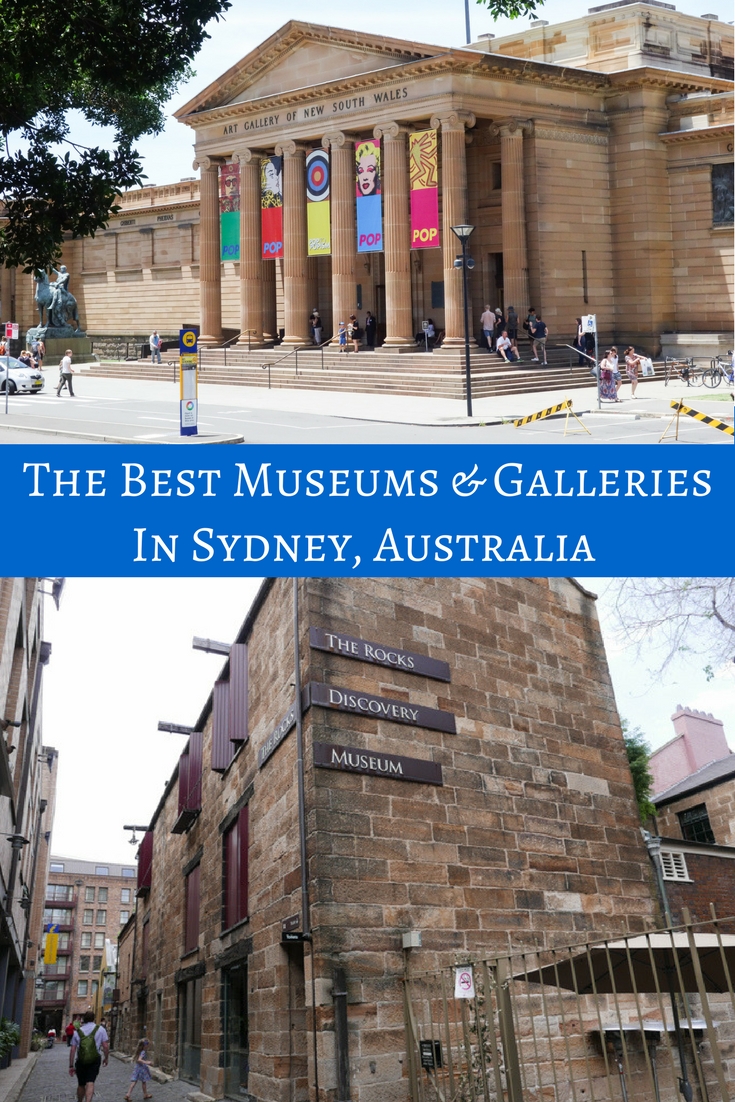 Sydney is renowned for it's natural beauty, but it's also full of history and culture. We love to spend our weekends learning about art, anthropology and archaeology, particularly when the weather is not so favourable outside. Check out the best museums in Sydney below.
The Best Museums In Sydney
Museum of Contemporary Art (MCA)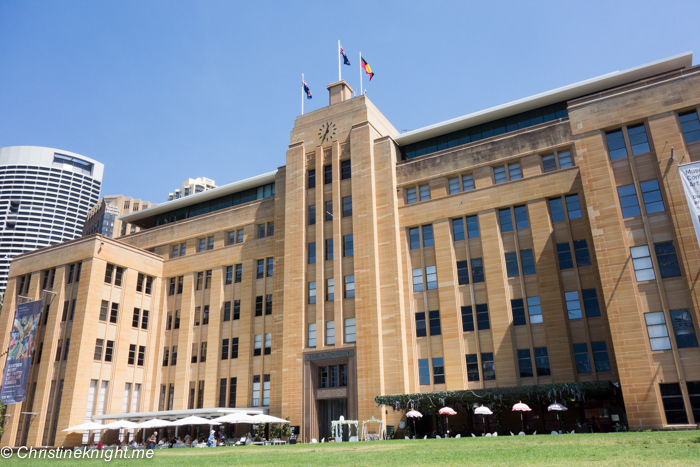 Wander through galleries of exciting modern art from leading Australian and international artists at the Museum of Contemporary Art Australia (MCA). Grab a coffee at the rooftop cafe and sculpture terrace and enjoy the stunning harbour view.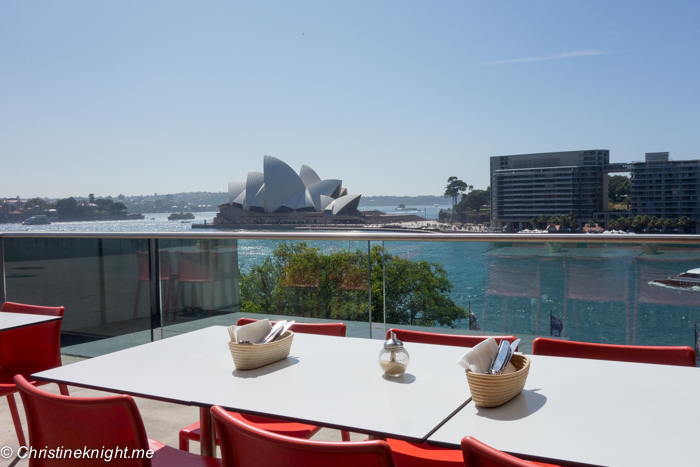 The MCA runs lots of free and small donation activities for kids throughout the year too, from their monthly Sunday Family Fun Days to a drop in activity room and school holiday crafts.
MCA
The Rocks
General Admission is free
australianmuseum.net.au
Australian National Maritime Museum (ANMM)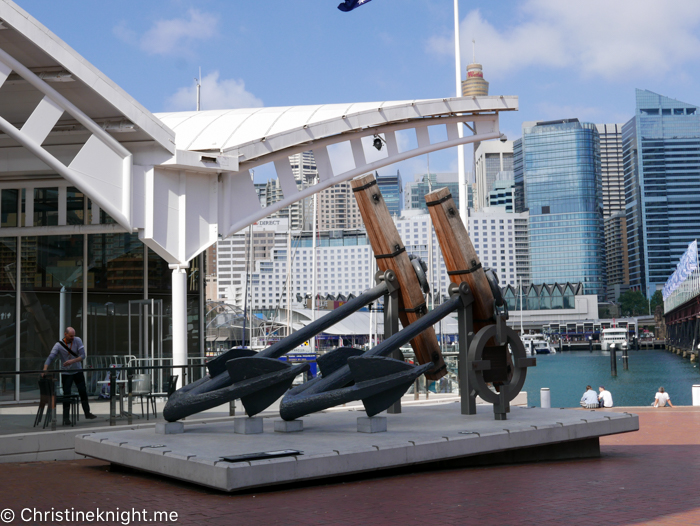 The Australian National Maritime Museum (ANMM) is Australia's national centre for maritime collections, exhibitions, research and archaeology. Grab a free ticket from the front desk for admission into the permanent indoor galleries and under 5s play area "Mini Mariners".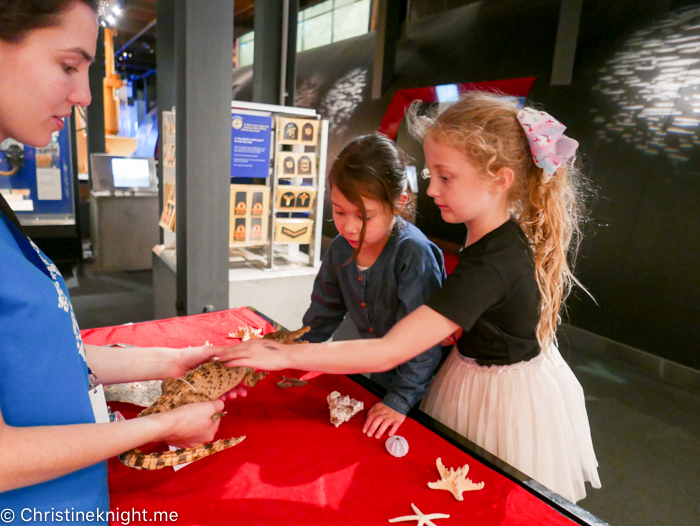 For entry into our fave spot, the "Kids on Deck" craft area, visiting exhibitions and the ships, a paid ticket is required. The ANMM runs lots of programs for kids all year round including live shows, "Mini Mariners" for kids aged 2-5 and the cabinet of curiosity that contains all kinds of wonders for kids to touch, like the tooth of a blue whale. Check their calendar for upcoming events and look out for when Bailey, the museum dog, is scheduled to make an appearance.
Australian National Maritime Museum
2 Murray St, Sydney
anmm.gov.au
Art Gallery of NSW (AGNSW)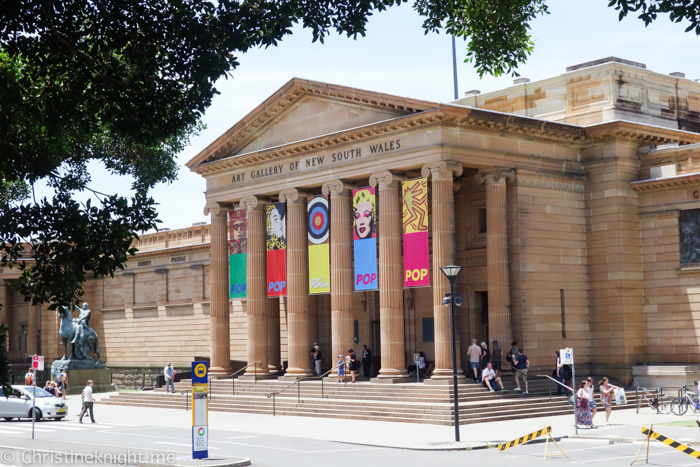 Stroll through five levels of masterpieces including an extensive collection of Aboriginal art, European masters, Asian art and visiting exhibitions. The general galleries at the Art Gallery of NSW (AGNSW) are all free to enter.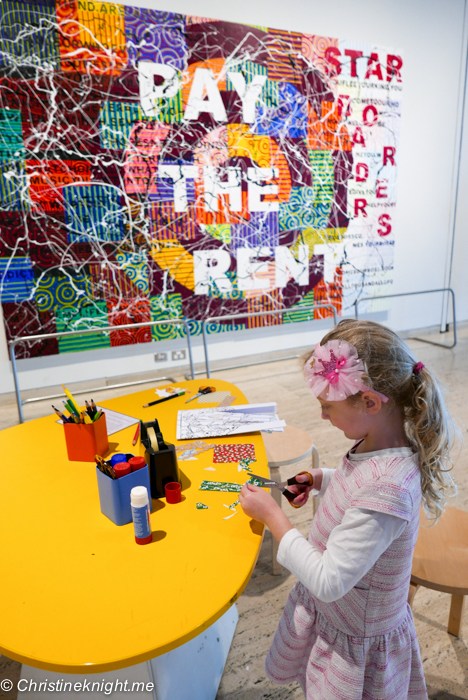 Children can use online booklets to explore artworks or download free audio tours that have been created just for kids. The AGNSW frequently runs free activities for kids on Sundays and school holidays.
Get info on visiting the AGNSW with kids here.
Art Gallery of NSW
The Domain
General Admission is free
artgallery.nsw.gov.au

Australian Museum (currently closed for renovations)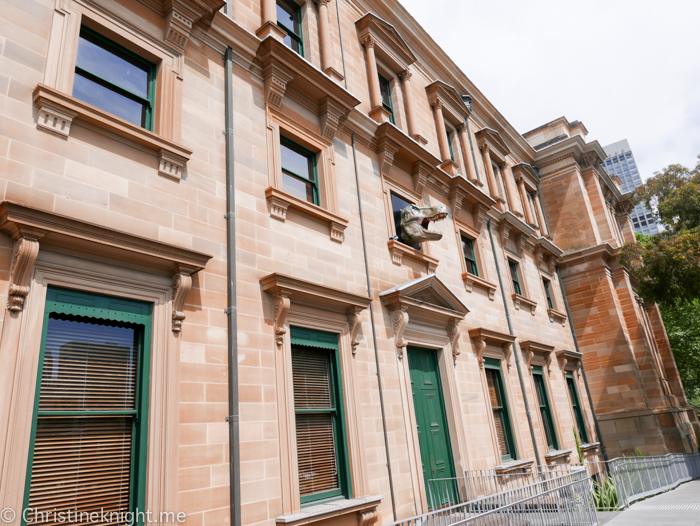 The oldest museum in Australia, The Australian Museum has excellent exhibitions focusing on natural history and anthropology.
When it opened in 1897, The Australian Museum became the first museum in Australia, with an international reputation in the fields of natural history and anthropology. The museum's dinosaur exhibition, containing 10 complete dinosaur skeletons and eight life-sized models is very popular with kids.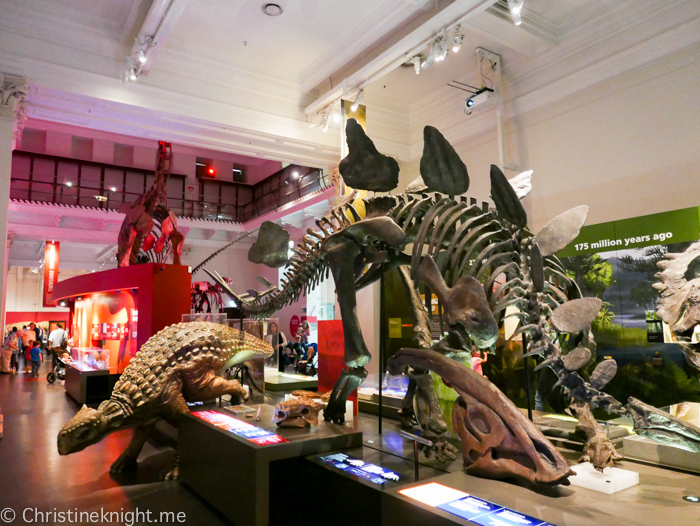 The dedicated Kidspace area is a hit with littles aged five and under (as well as the slightly bigger kids who still like to sneak in!) while older kids will love the Search & Discover research centre.
The Australian Museum also runs family-focussed programs year round for kids aged 9 months and up. School aged kids always have a large range of science-based activities to choose from during the school holidays.
Read more about visiting the Australian Museum here.
Australian Museum
1 William St, Sydney
Admission required a fee
australianmuseum.net.au
The Museum of Applied Arts and Sciences (MAAS)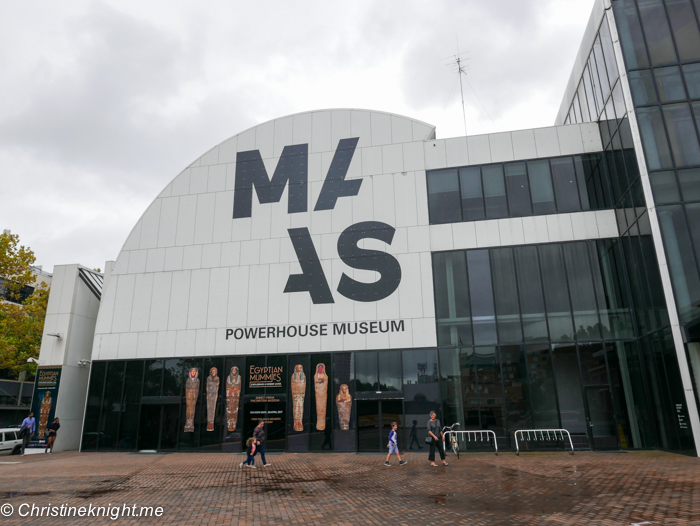 The MAAS is Australia's contemporary museum for excellence and innovation in applied arts and sciences. Their venues include Powerhouse Museum, Sydney Observatory and Discovery Centre.
Powerhouse Museum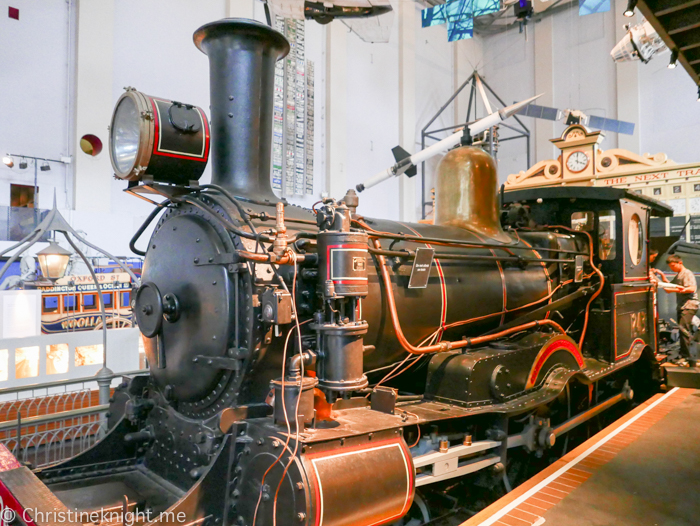 An interactive art and science museum located in Ultimo.
The museum's collection encompasses science, technology, design and decorative arts, engineering, architecture, health and medicine, fashion and contemporary culture.
Locomotive No. 1, the first steam locomotive to haul a passenger train in New South Wales, is a popular drawcard just inside the museum's entrance, as is the ever-popular interactive Wiggles Exhibition. More on the Wiggles exhibition here.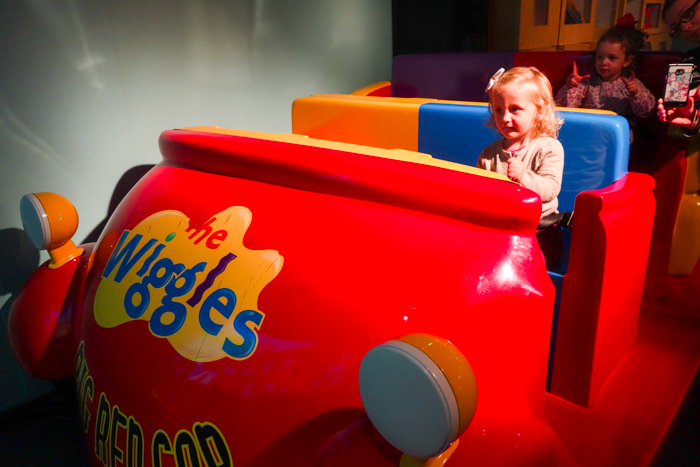 Throughout the year the Powerhouse Museum hosts temporary exhibitions plus a wide range of kid-focussed activities and workshops with a strong focus on science and coding, particularly during the school holidays. The focus on science and technology in a very family-friendly environment makes the Powerhouse Museum a top choice for things to do with kids in Sydney. Check out their calendar for upcoming events.
Powerhouse Museum
500 Harris St, Ultimo
maas.museum/powerhouse-museum
Sydney Observatory
Located in The Rocks, the hill is is a gorgeous spot for a picnic with a view, as well as being home to the Sydney Observatory, a heritage-listed museum and public observatory. The Sydney Observatory runs and family tours and activities throughout the year which are perfect for mini star gazers.
Sydney Observatory
1003 Upper Fort St, Millers Point
maas.museum/sydney-observatory
Museums Discovery Centre (MDC)
Inside the Museums Discovery Centre you'll find millions of treasures and the opportunity to learn about museum collecting, conservation and research practices.
Museums Discovery Centre
172 Showground Rd, Castle Hill
maas.museum/museums-discovery-centre

Museum of Sydney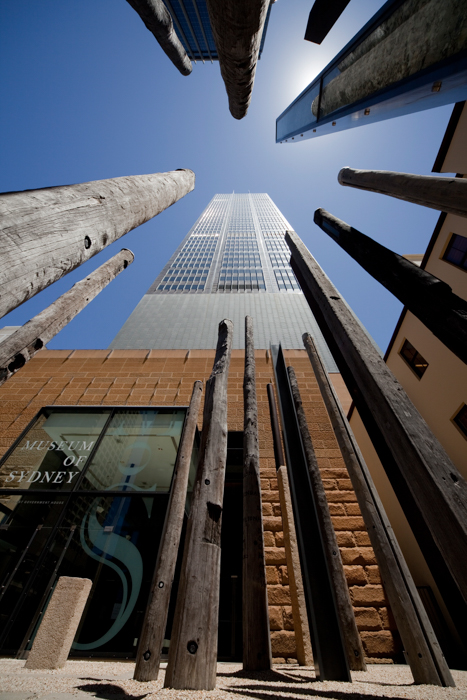 Located on the site of the first Government House of NSW, the Museum of Sydney tells the story of Sydney's history and its people.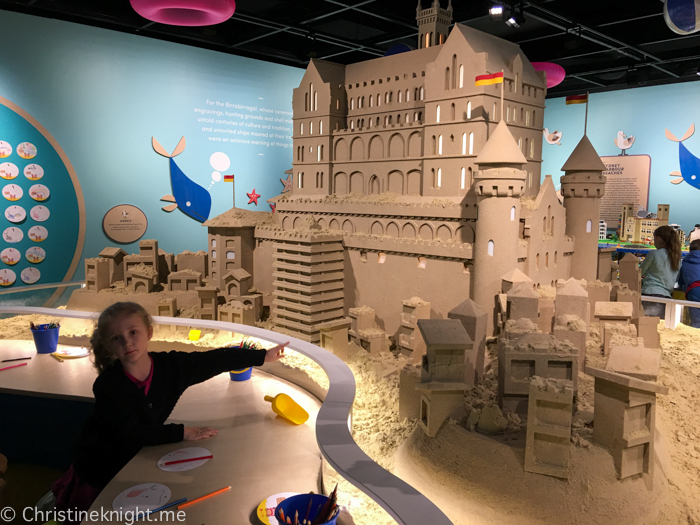 The Museum of Sydney offers family-friendly exhibitions and programs year-round (check what's on here) and kids eat free with each adult meal purchased at the downstairs restaurant, The Governors Kitchen.
Image credit: Edge of Trees Photograph (c) Brett Boardman
Museum of Sydney
Cnr Phillip and Bridge Streets, Sydney
sydneylivingmuseums.com.au/museum-of-sydney

NSW Rail Museum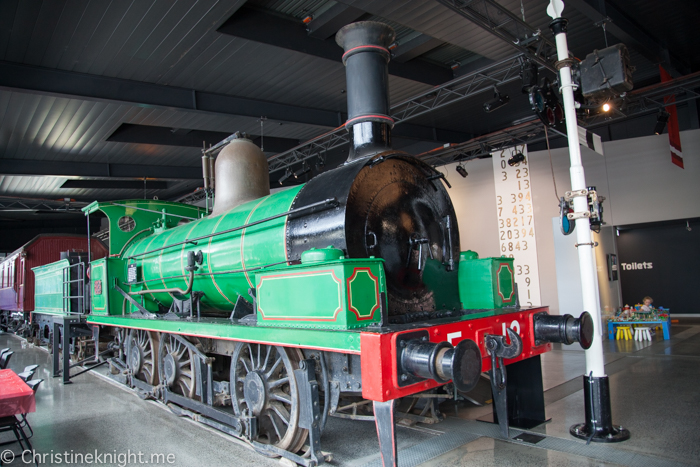 Bring your locomotive-loving kids to get up close to trains at the NSW Rail Museum in the historic town of Thirlmere. Since 1975 this little town has been home to a large collection of NSW's railway heritage, including over 100 vehicles that move on a railway including locomotives, railroad cars and more.
Get info on visiting the NSW Rail Museum here.
NSW Rail Museum
10 Barbour Rd, Thirlmere
https://www.nswrailmuseum.com.au/
Sydney Bus Museum
The 100-year-old Leichhardt Tramshed is home to a vast collection of historic buses, open to the public every first and third Sunday of the month. Jump aboard a vintage double-decker bus over the ANZAC Bridge to the Queen Victoria Building in the CBD and back again.
Sydney Bus Museum
25 Derbyshire Rd, Leichhardt
sydneybusmuseum.info
Museum of Fire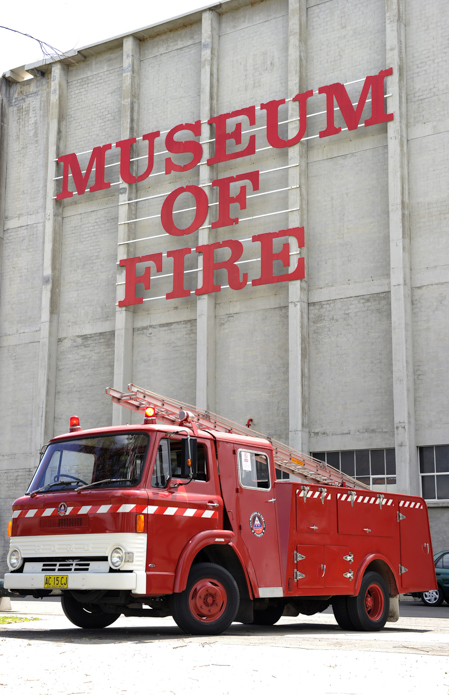 Enjoy exhibits focusing on fire safety and firefighting and explore historic fire trucks at the Museum of Fire in Penrith.
Junior firefighters will enjoy puzzles, dress-ups, fire safety activities and computer games.
Museum of Fire
1 Museum Dr, Penrith
museumoffire.com.au
Image credit: Destination NSW Adam Hollingsworth
Sydney Jewish Museum
The Sydney Jewish Museum is dedicated to the documentation of the Holocaust and the history of the Jewish people in Australia.
Sydney Jewish Museum
148 Darlinghurst Rd, Darlinghurst
sydneyjewishmuseum.com.au
Justice and Police Museum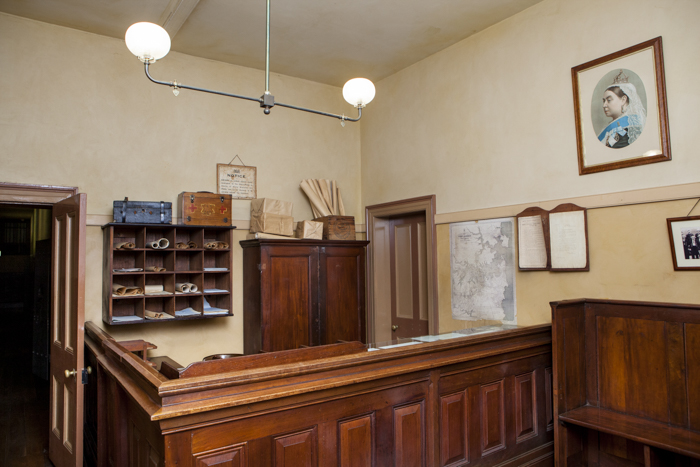 Housed inside the sandstone buildings that contained the original Water Police Court (1856), Water Police Station (1858) and the Police Court (1885), the Justice and Police Museum features 1890s holding cells, offices, charge room and courts, forensic evidence, historic weapons and forensic photography.
The Justice and Police Museum runs family-friendly programs throughout the year for kids to learn about the law, hear true life tales and take park in mock trials. Get info on events here.
Justice and Police Museum
Phillip St & Albert St, Sydney
sydneylivingmuseums.com.au/justice-police-museum
Image credit: Police Station Charge Room, Justice & Police Museum
Hyde Park Barracks Museum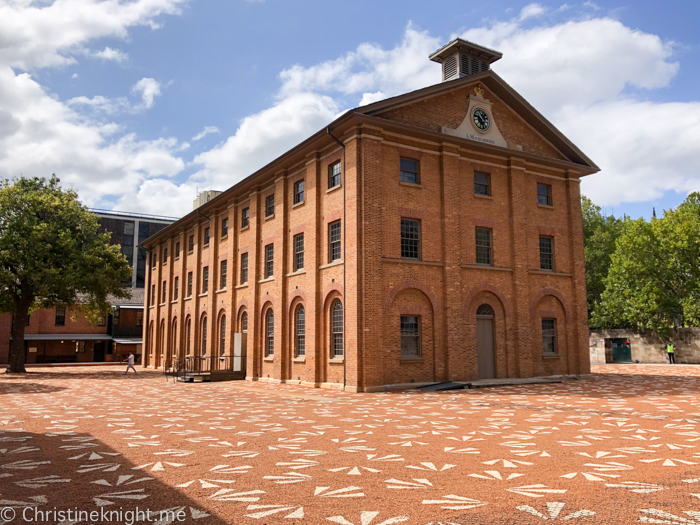 The UNESCO World Heritage-listed Hyde Park Barracks is a cutting-edge museum that brings Sydney's past to life through a series of innovative and immersive experiences.
Built in 1819 by convict labour under the commission of Governor Lachlan Macquarie, the Hyde Park Barracks were originally designed as a place to house up to 600 male convicts.
The Barracks, over time, have also been an immigration depot, asylum, law courts, government offices hospital and mint. It is now a museum and cafe and one of 11 Australian convict sites inscribed on the UNESCO World Heritage List.
The Hyde Park Barracks runs family-friendly programs year-round to engage children in its history. Get info on upcoming events here.
Find out more about visiting the Hyde Park Barracks Museum here.
Casula Powerhouse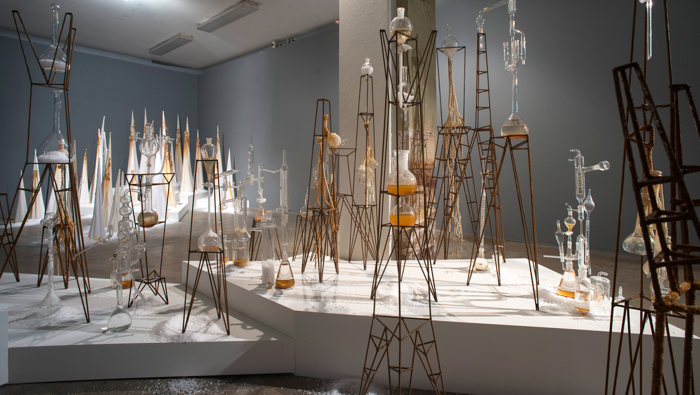 Located in South West Sydney, the Casula Powerhouse Arts Centre is a place to experience the arts including performances and exhibitions. As well as featuring six galleries with rotating exhibitions, the Powerhouse also has a pair of three-story decommissioned tanks that are open to the public as legal graffiti spaces.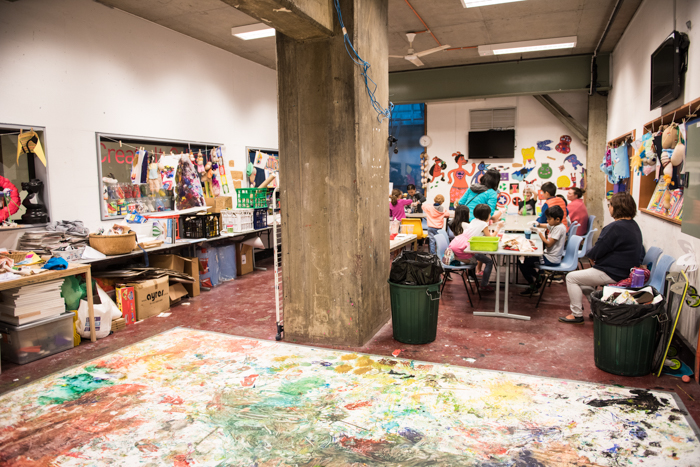 The Casula Powerhouse runs family-friendly art programs throughout the year. Check out their upcoming events and workshops here.
Casula Powerhouse
1 Powerhouse Road, Casula
casulapowerhouse.com
Image credit: Casula Powerhouse
The Rocks Discovery Museum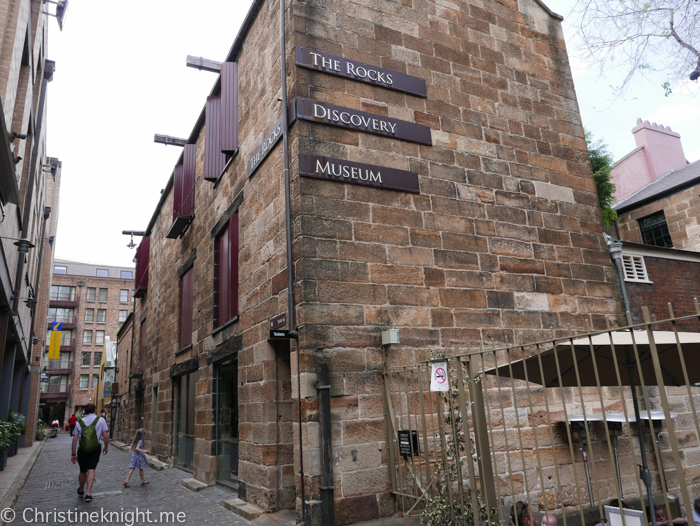 Rocks Discovery Museum, a free museum located inside a restored 1850s sandstone warehouse with an interactive kids corner upstairs, or grab one of the best scones in Sydney at The Tea Cosy (their kids' Devonshire tea is adorable and delicious).
The Rocks Discovery Museum
Kendall Ln, The Rocks
therocks.com/things-to-do/the-rocks-discovery-museum
The Big Dig Archaeology Education Centre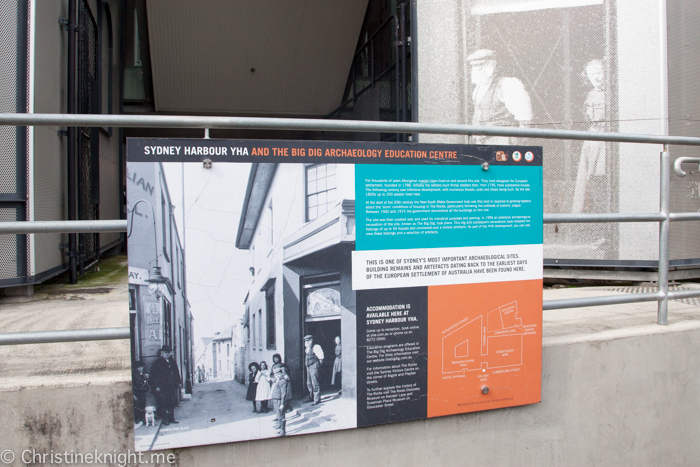 The Big Dig Cumberland Street Archaeological Site is a heritage-listed archaeological site in The Rocks. The centre is part of Sydney Harbour YHA,, and while it is no longer an "active" excavation site, it does facilitate hands-on archaeology educational experiences and opens the archaeological site to the public.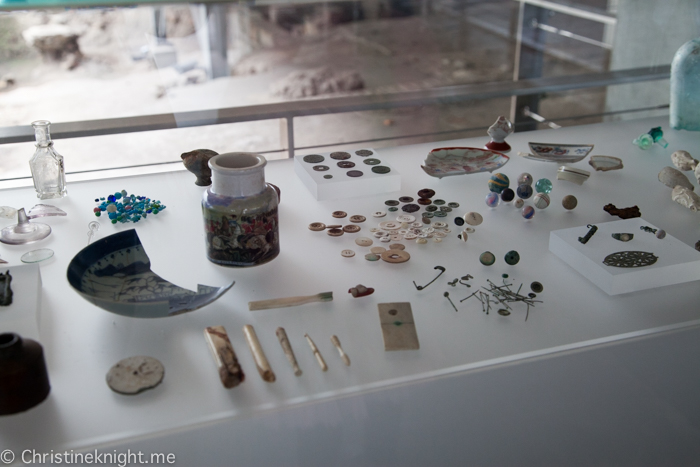 The general public are welcome to visit the Big Dig site during daylight hours. This visit is best in conjunction with The Rocks Discovery Museum, where significant finds from the site are displayed.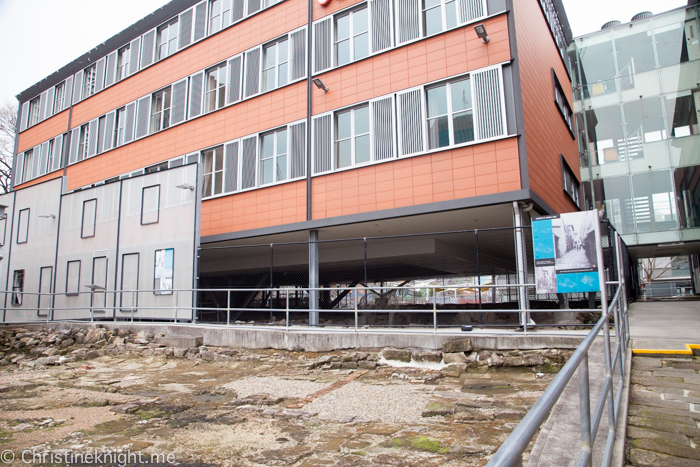 The Big Dig Archaeology Education Centre
110 Cumberland St, Sydney
thebigdig.com.au

Savannah Place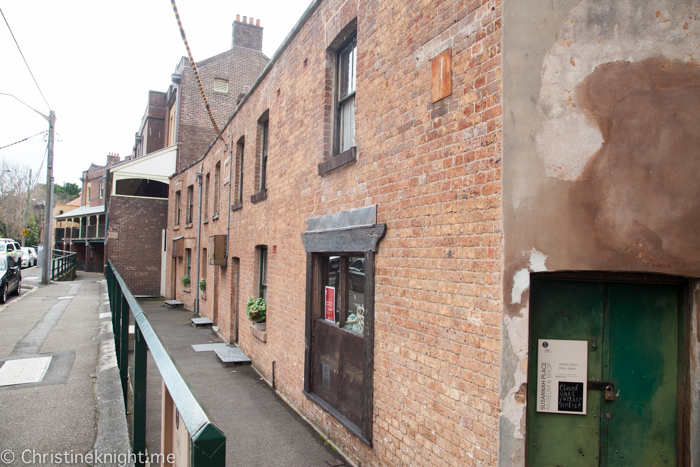 Built in 1844, Savannah Place is a heritage-listed former grocery store and workers' cottages. The terrace of four houses was built by Irish immigrants, home to more than 100 families over 150 years.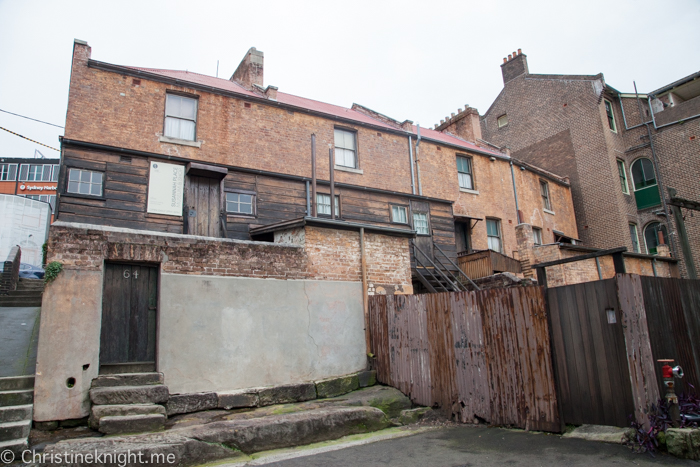 Savannah Place is now a historic house museum, telling the stories of the people who called this place and this neighbourhood home.
Savannah Place
58/64 Gloucester St, The Rocks
https://sydneylivingmuseums.com.au/susannah-place
White Rabbit Collection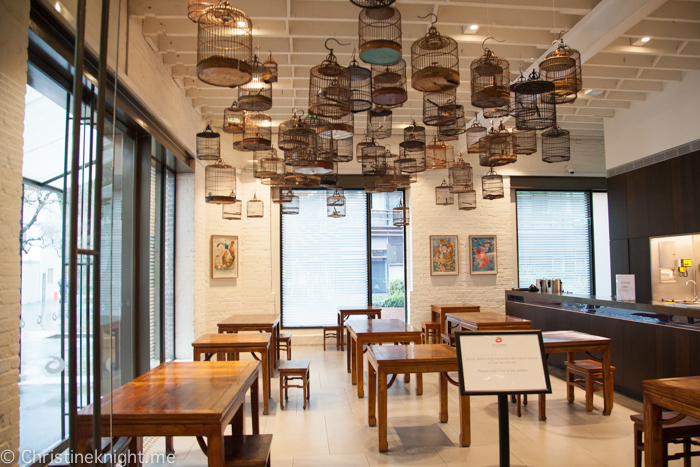 Stroll through four floors of one of the world's largest and most significant collections of contemporary Chinese art. There is also a tranquil street-level Tea House to enjoy.
Rea more about visiting the White Rabbit Art Gallery.
White Rabbit
30 Balfour Street, Chippendale
whiterabbitcollection.org
Elizabeth Farm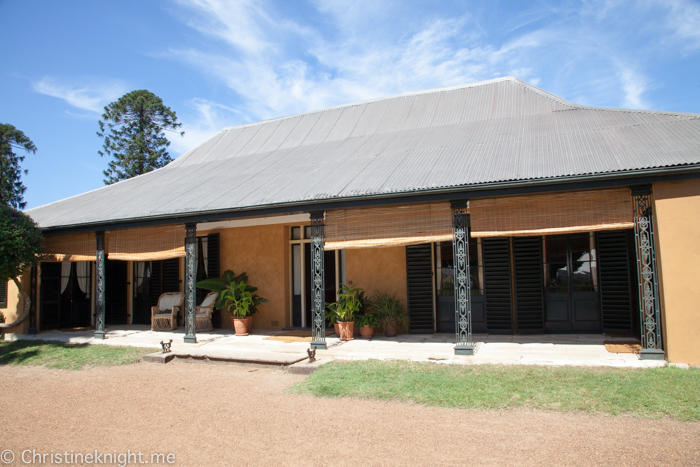 Built in 1973 for John and Elizabeth Macarthur, Elizabeth Farm is one of the oldest homes in Australia. Inside the house you'll find reproductions of furnishings and objects that belonged to the home's original owners. Wander the recreated 1930s garden or enjoy a Devonshire tea at the tea room. The scones are some of the best we have ever tasted.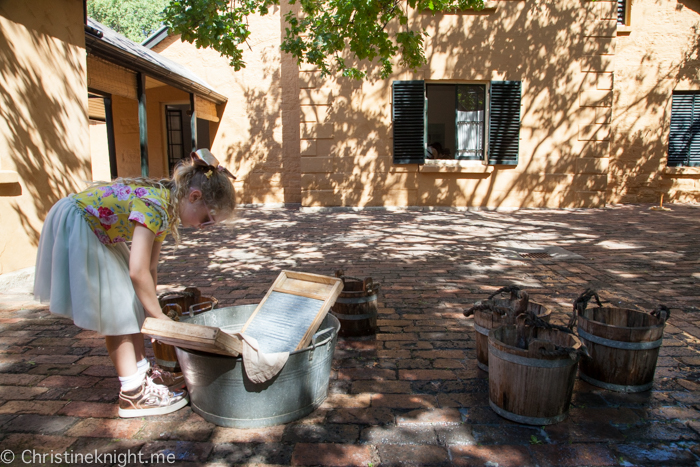 Elizabeth Farm runs year-round family tours and programs to engage kids in the history of the property and introduce them to what life was like during the early 19th century. Kids will get a kick out of trying to do the laundry in a tub, throwing quoits or doing some craft. Get info on upcoming events and programs here.
Elizabeth Farm
70 Alice St, Rosehill
sydneylivingmuseums.com.au/elizabeth-farm
Vaucluse House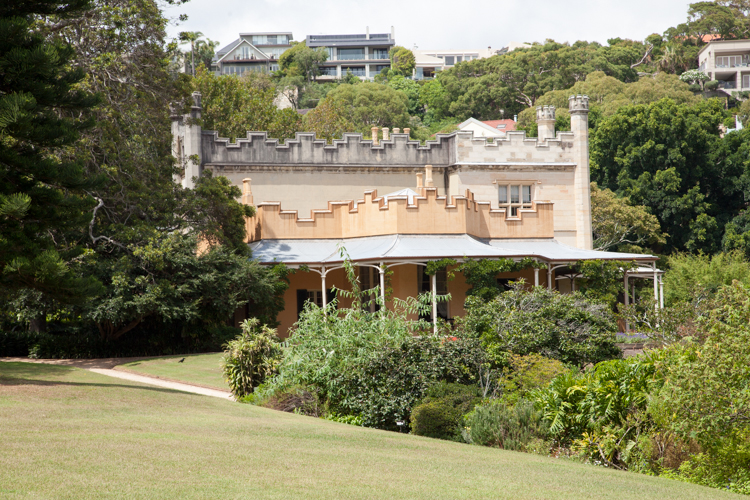 Vaucluse House was built in 1803 and was once owned by William Charles Wentworth, father of the Australian Constitution. It's one of Sydney's few remaining 19th-century mansions that is still surrounded by its ten hectares of original gardens and grounds.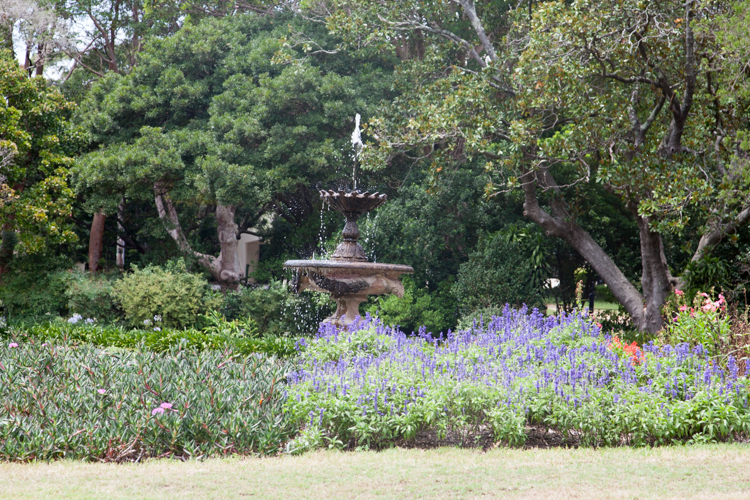 Take a tour through the house for a glimpse of what life was life for the families who once lived there, stroll around the beautiful gardens and enjoy a high tea at the tea rooms.
Vaucluse House runs year-round family-friendly programs to immerse kids in colonial life. Get info on events here.
Get more info on high tea at Vaucluse House here.
Vaucluse House
69A Wentworth Rd, Vaucluse
sydneylivingmuseums.com.au/vaucluse-house
Carriageworks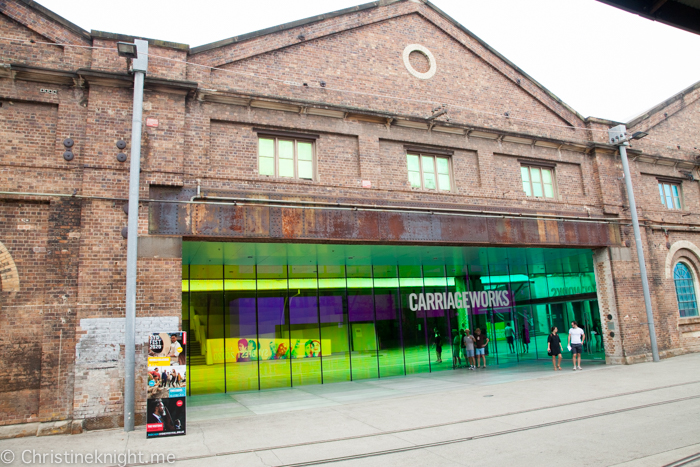 Carriageworks is the largest multi-arts centre in Australia. The centre is free to enter and see the contemporary works commissioned for the space by Australian and International artists. The works displayed inside the Carriageworks are usually ambitious and monumental in size, and are always inclusive.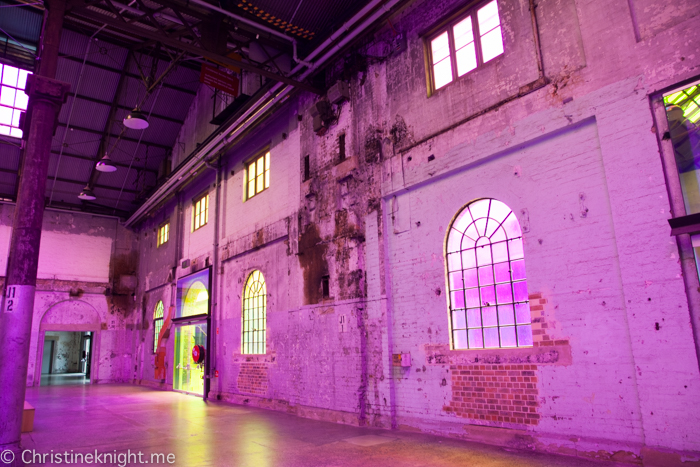 This is an excellent venue for wheelchairs and strollers. The Carriageworks also contains a theatre where shows are held, often with a family-focus.
Carriageworks
245 Wilson St, Eveleigh
https://carriageworks.com.au
Museums Outside of Sydney
Early Start Discovery Space (Wollongong)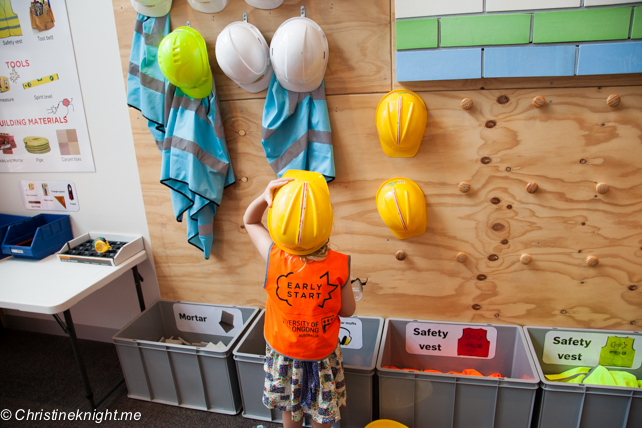 This is one just for the kids! The Early Start Learning Space is Sydney's only dedicated children's museum, so well worth the drive to Wollongong to visit.
Inside the museum, kids can let their imaginations run wild with interactive and engaging playful exhibits. Everything is designed to be touched!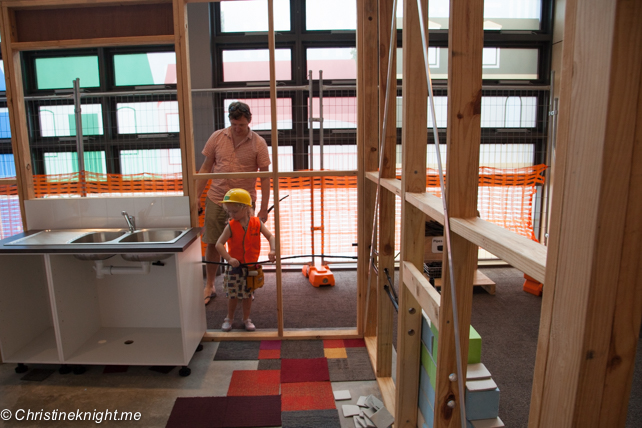 Kids will particularly enjoy crawling through a giant stomach, constructing a house, acting on stage and captaining a ship among many other things.
Get more info on visiting the Early Start Discovery Space here.
Early Start Discovery Space
UOW Building 21 Early Start Facility
Keiraville, Wollongong
earlystartdiscoveryspace.edu.au
Space Science (Wollongong)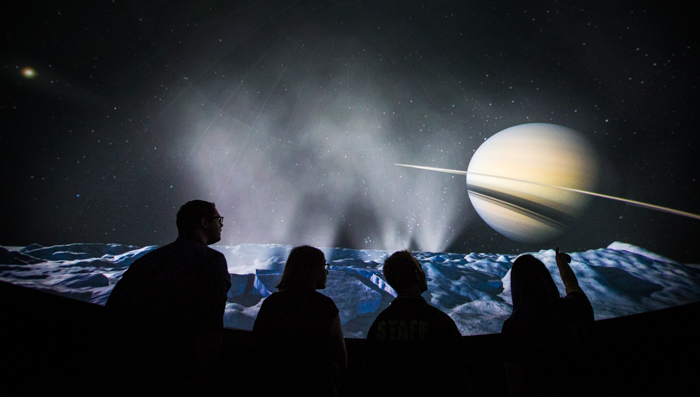 Science Space is the only dedicated science experience in NSW and is home to DIGISTAR 6, Australia's most digitally advanced Planetarium.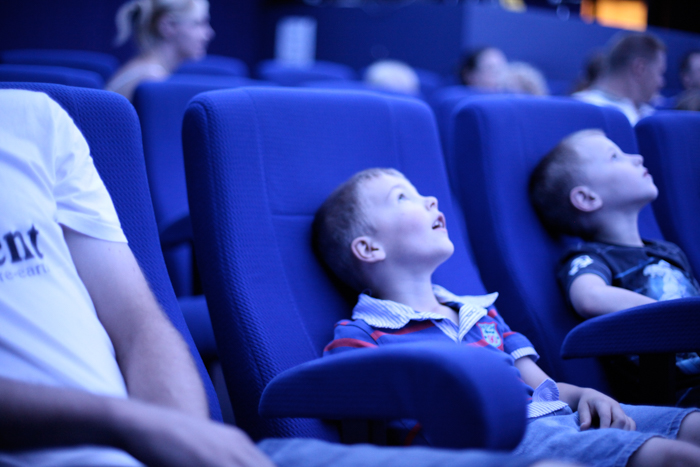 The museum focuses on educating and inspiring through hands-on learning with over 100 interactive exhibits, science shows and workshops.
Space Science
Innovation Campus, 60 Squires Way, North Wollongong
sciencespace.com.au
Norman Lindsey Gallery and Museum (Blue Mountains)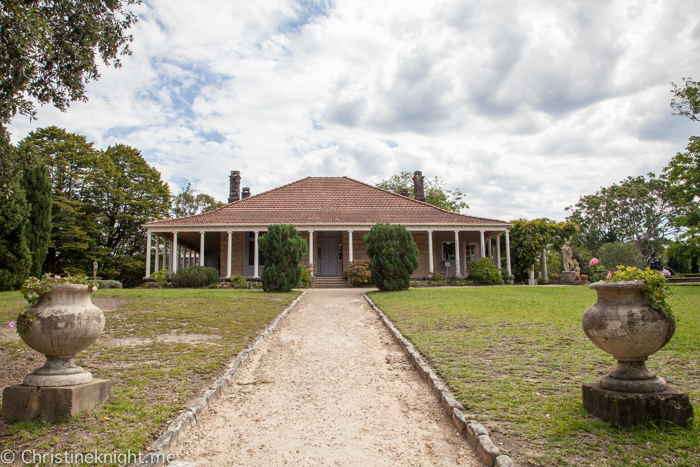 I've been visiting Norman Lindsay Gallery at Faulconbridge for over 15 years and it always enchants. Norman Lindsey (1879-1969) was an Australian artist, cartoonist, and writer. His former home and studio have been turned into a gallery and museum run by the National Trust, showcasing his work and life.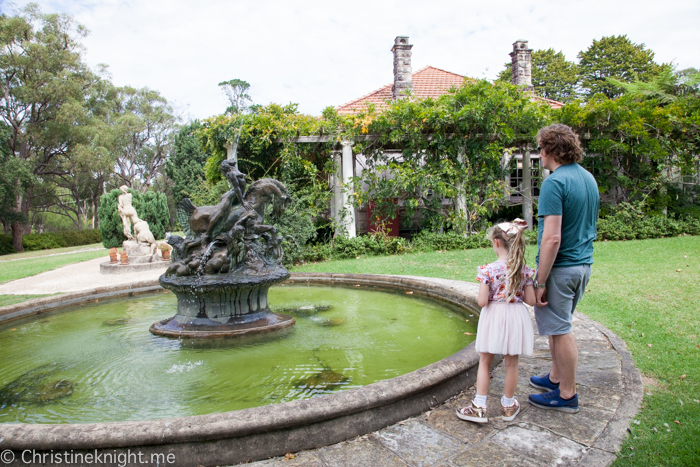 We love to wander around the landscaped gardens and admire his sculptures, or wander through the gallery to see his beautiful paintings and etchings. Norman Lindsey is also the creator of the Magic Pudding. Visiting the gallery is a great introduction for kids to this Aussie masterpiece.
Get more info on visiting the Norman Lindsey Gallery and Museum here.
Norman Lindsey Gallery and Museum
14 Norman Lindsay Cres, Faulconbridge
normanlindsay.com.au
Bradman Museum and International Cricket Hall of Fame (Southern Highlands, Bowral)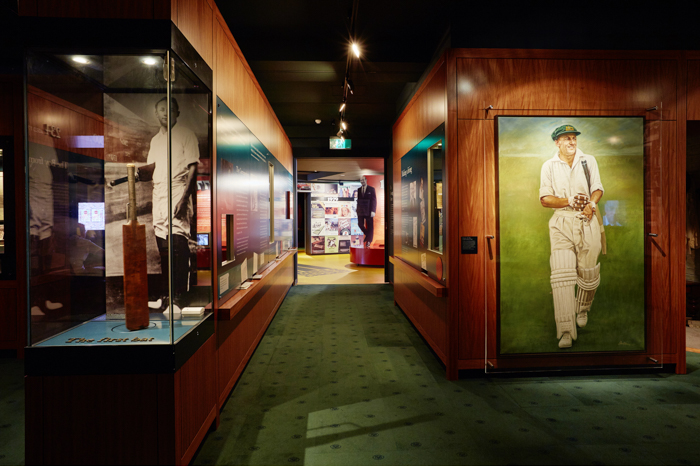 Take a trip back to the glory days of cricket with a visit to the Bradman Museum and International Cricket Hall of Fame in the country town of Bowral in the NSW Southern Highlands.
The museum features state-of-the-art interactive exhibits and a large collection of cricket memorabilia. Adjacent to the park where the Bradman Museum is housed you'll find a cricket-themed children's playground.
Bradman Museum and International Cricket Hall of Fame
St Jude Street, Bowral
bradman.com.au
Image courtesy of DNSW.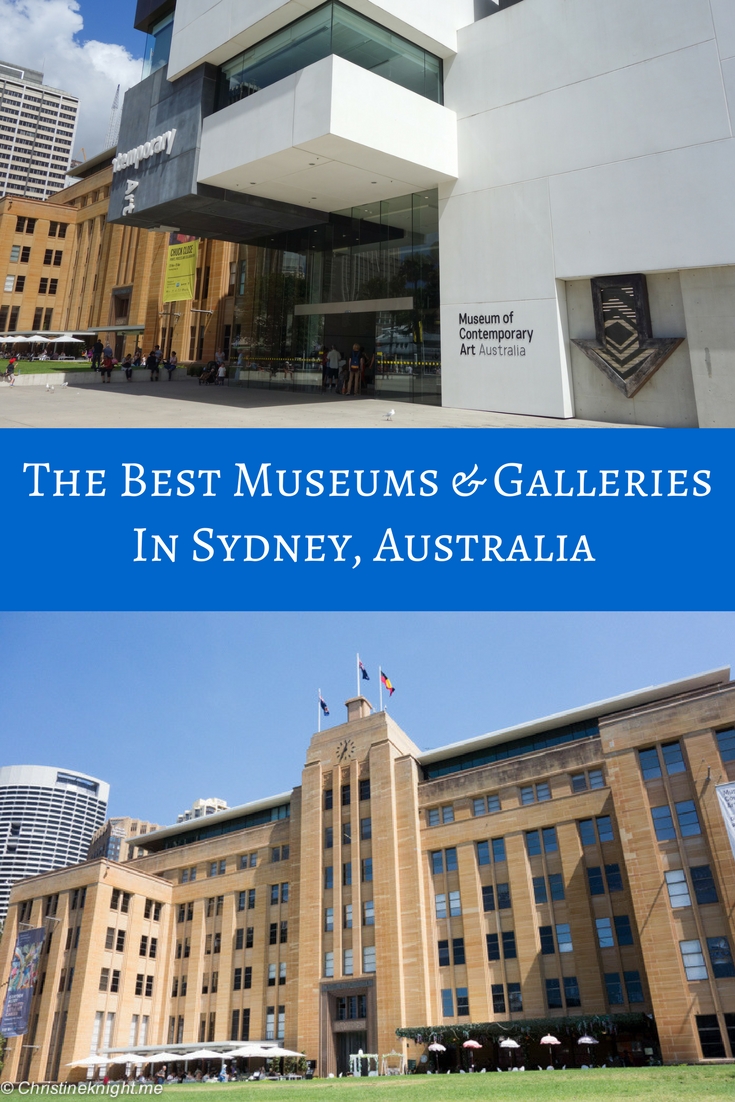 More things to do in Sydney
Looking for more things to do in Sydney with kids? Head over here.
Find the best beaches to visit in Sydney here.
Get a list of free things to do in Sydney here.
Find the best kid-friendly restaurants in Sydney here.