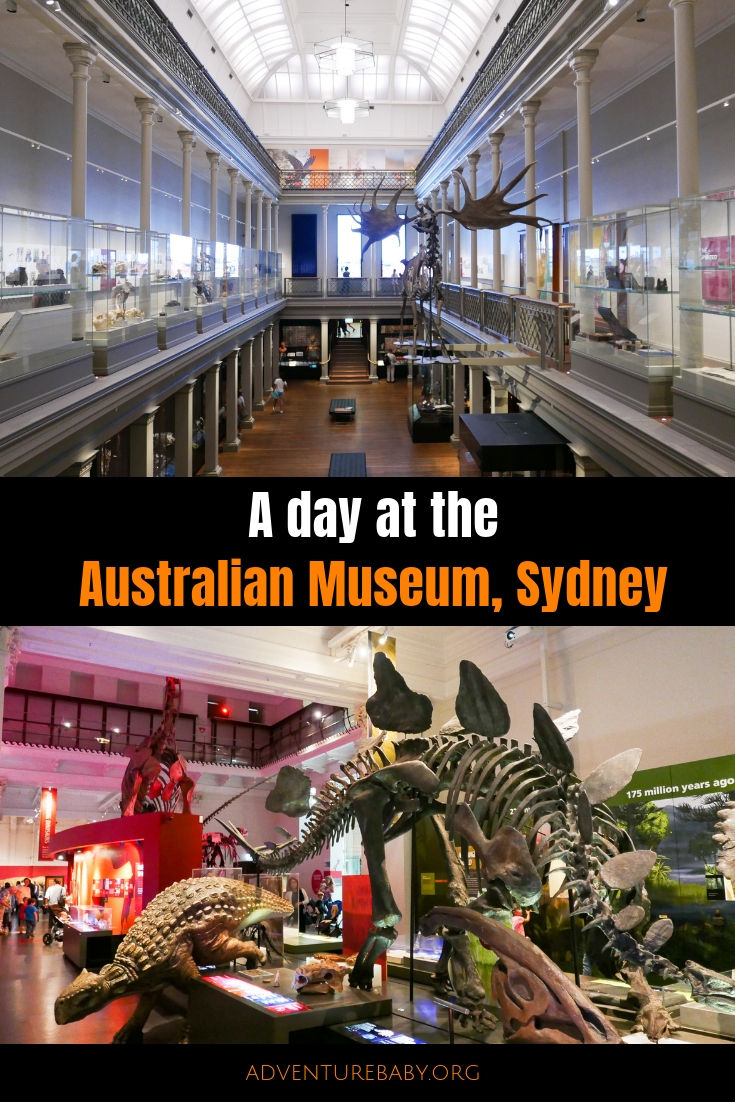 A day at the Australian Museum
When it opened in 1897, The Australian Museum became the first museum in Australia, with an international reputation in the fields of natural history and anthropology.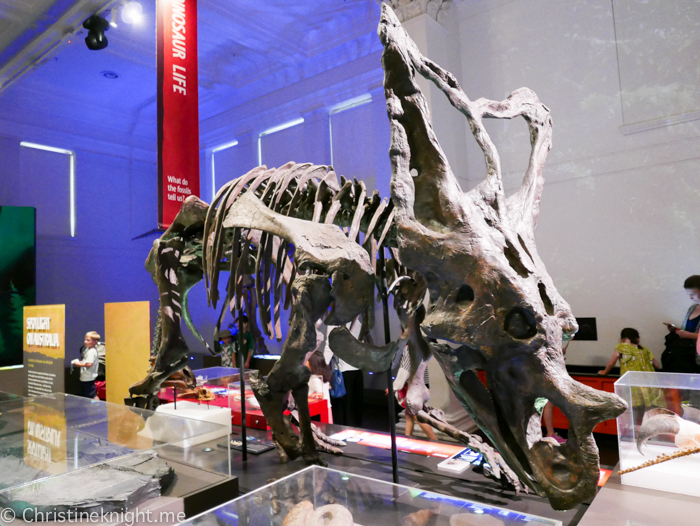 The museum's dinosaur exhibition, containing 10 complete dinosaur skeletons and eight life-sized models is very popular with kids.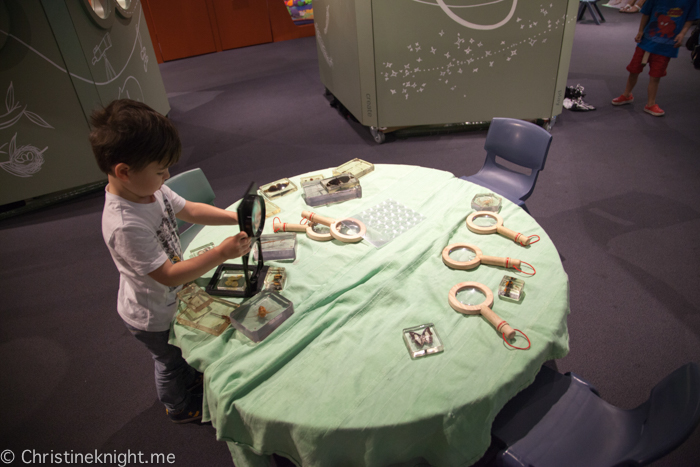 The dedicated Kidspace area is a hit with littles aged five and under (as well as the slightly bigger kids who still like to sneak in!). It's full of nature-themed toys and games.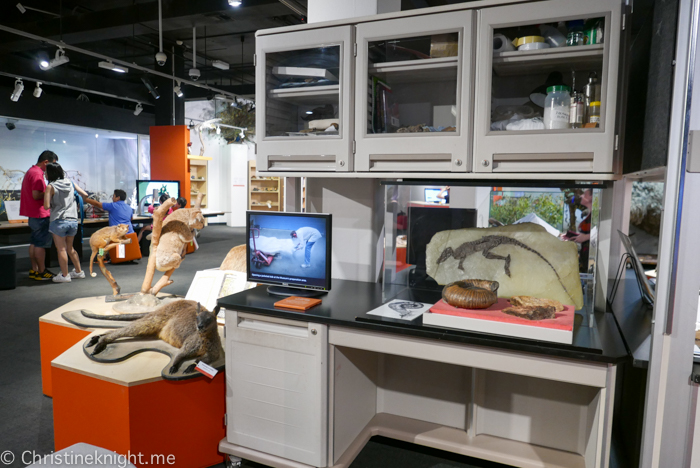 The Search & Discover public research centre is a hit with older kids. The permanent exhibition has a recommend time of one hour to see everything, however we have easily spent a lot longer than this in the single room, exploring all of the specimens and activities on offer.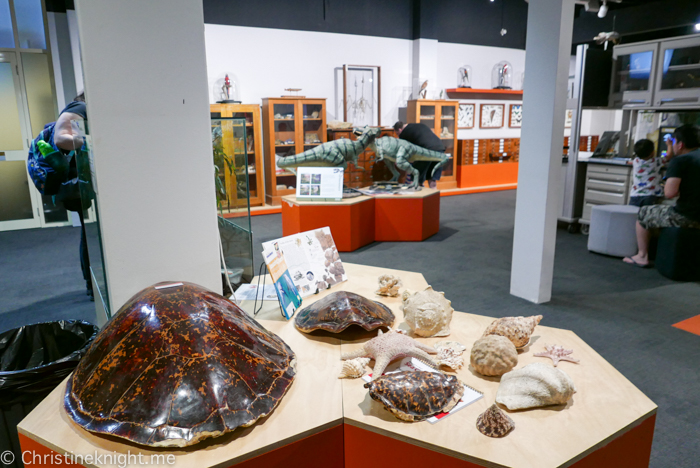 Hundreds of objects, animals, minerals and fossils at your fingertips in this interactive, hands-on learning space, plus a colony of stick insects on display.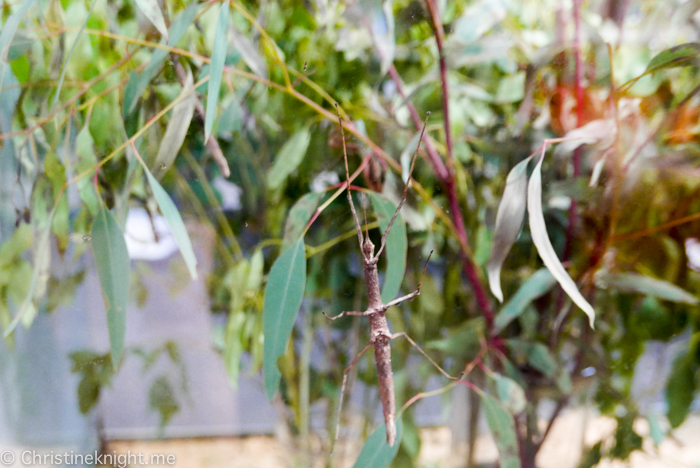 If you visit on a Tuesday morning you can watch the museum staff changing their leaves and help keep an eye peeled for escapees!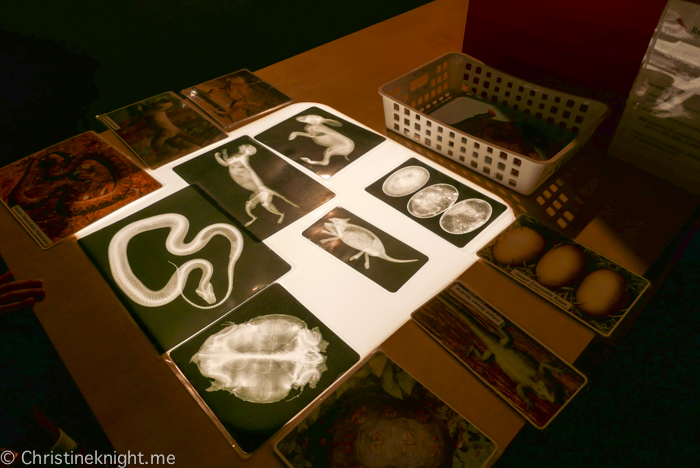 Kids can touch and interact with museum objects such as their easy-to-use microscopes. Those with assignments or a passion for science will enjoy the vast selection of identification guides, information sheets and books (including pictures books) that cover all areas of the museum's areas of expertise; zoology, geology and anthropology. Books extend to other topics including botany, astronomy and general science.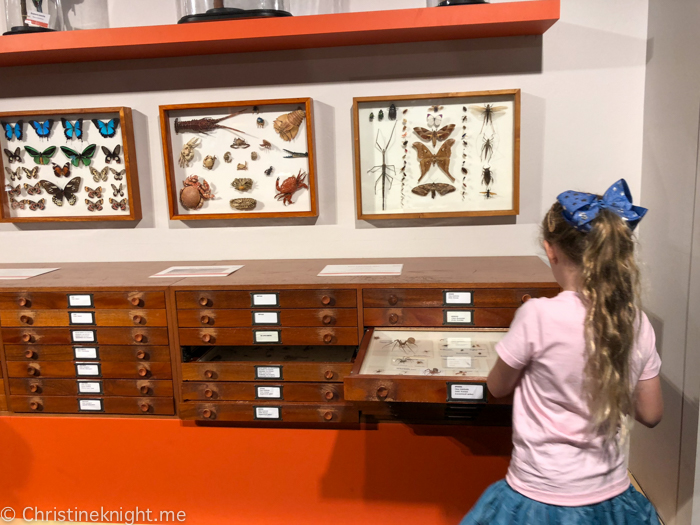 The specimen drawers were a hit with my future naturalist. The neatly arranged drawers hold a wealth of specimens letting curious minds get up close to tiny creatures.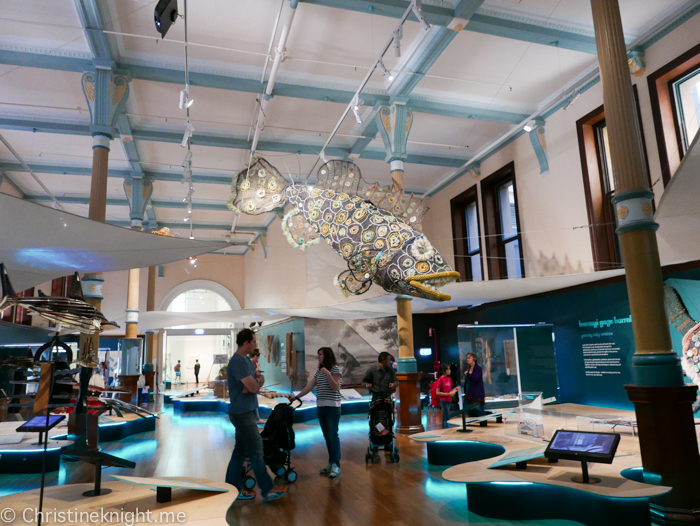 Other permanent exhibitions at the Australian museum include Surviving Australia, Pacific Spirit, Dinosaurs, Birds of Australia, First Australians Galleries and the latest addition, Wild Planet.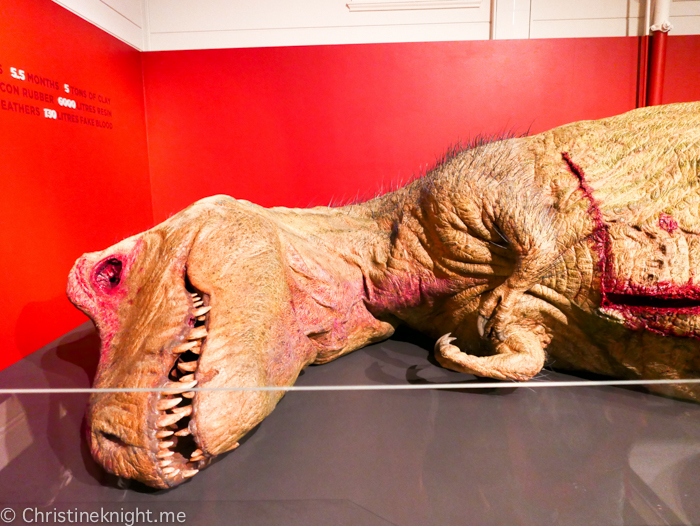 The dinosaur exhibition features the world's first anatomically correct model of a T-Rex – a dissected 11-metre long replica created for the documentary, T-Rex Autopsy.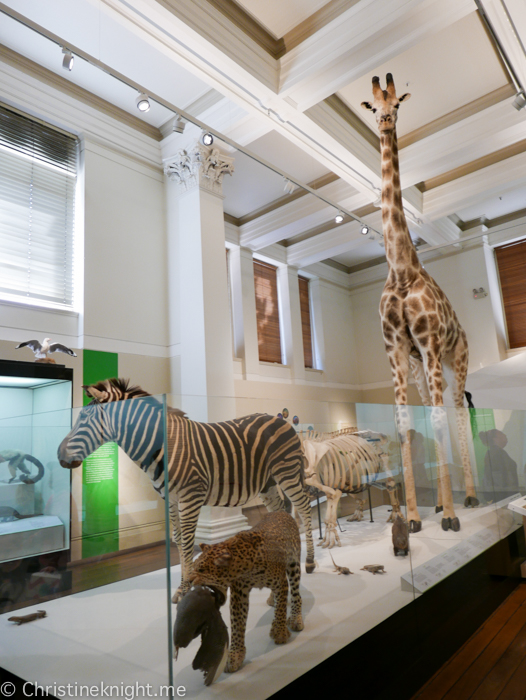 Wild Planet features nature's giants such as an elephant, rhinoceros, giraffe, lion, tiger and bear as well as a wealth of other smaller animals.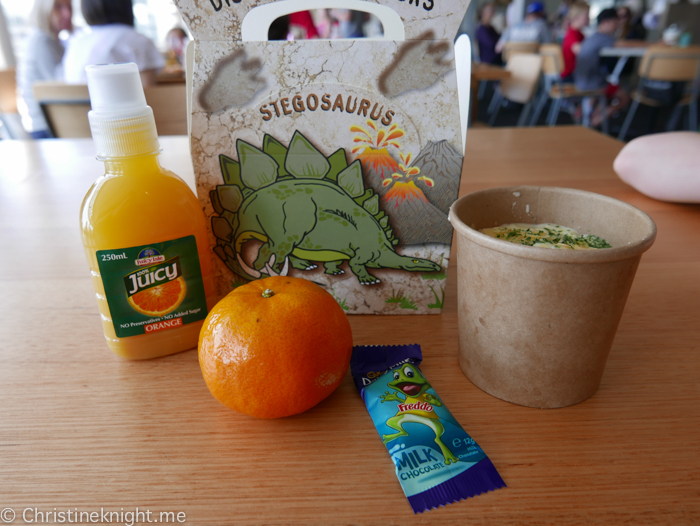 Head to the cafe on level four for a bite to eat. They have cute kids meals and basic meals for adults, with a stunning view of Sydney.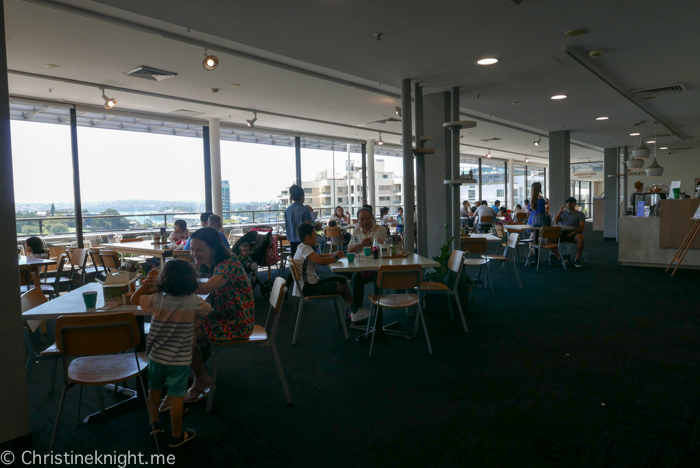 Check out the museum's calendar for upcoming events. Keep the museum top of mind for things to do in school holidays in Sydney as they always run excellent science-focussed programs.
Australian Museum
1 William St, Sydney
Hours: Daily, 9:30am-5pm.
Online