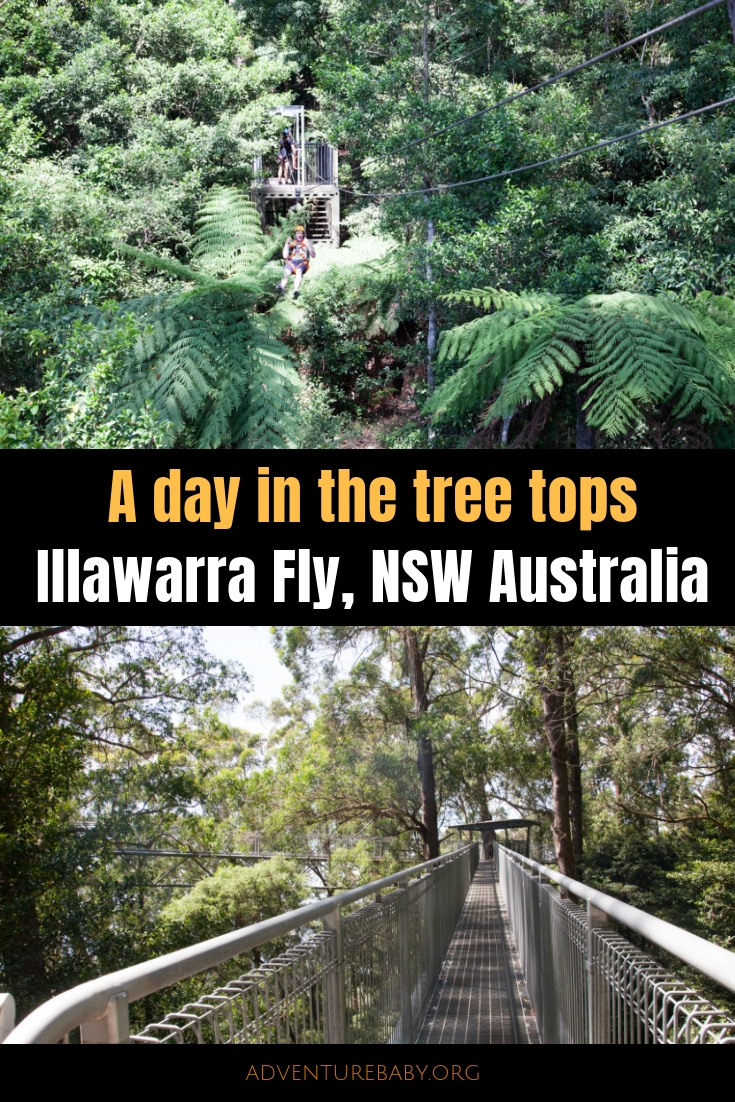 Fly through the tree tops at Illawarra Fly, the highest zipline tour in Australia. Illawarra Fly is located 2 hours south of Sydney, and also includes a 1.5km Treetop walk.
Illawarra Fly Treetop Adventures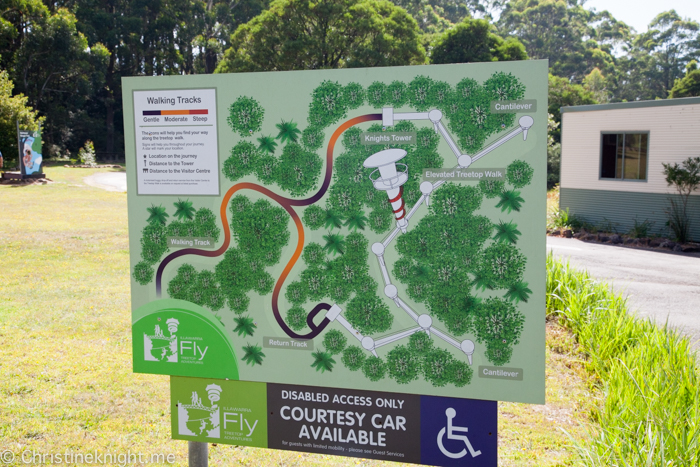 The perfect day trip for a special occasion, Illawarra Fly offers Australia's highest zipline tour for adventure junkees, and a stunning accessible walk with views of the Southern Highlands and Pacific Ocean from an elevated treetop walk.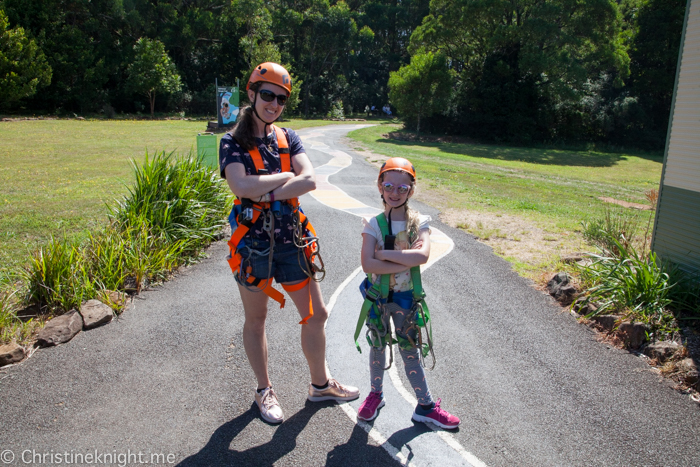 The zipline tour includes three flights, two suspension bridges and five cloud stations connecting them. The price for the zipline tour also includes admission to the self-guided treetop walk.
I would recommend booking your zipline tour in advance as the time slots book out – plus the tickets are cheaper when you book them online.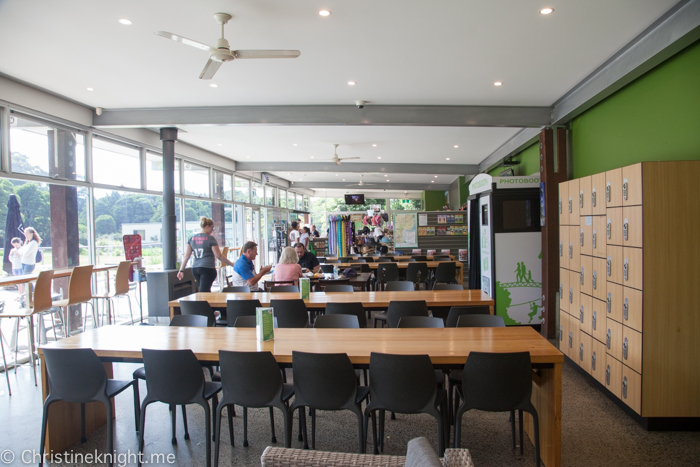 Arrive at your time slot 15 mins early to check in, fill in the waiver forms, use the bathrooms and store your belongings in a free locker.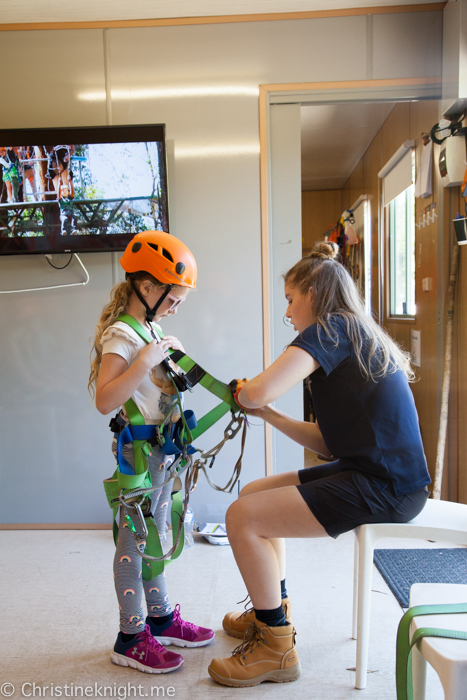 At your allocated start time, a guide will give your group a 15 minute safety briefing which includes suiting up in safety harnesses and helmets, before walking down to the start of the zipline course, accompanied by two guides.
All loose belongings must be left behind. Cameras that are attached by a strap are allowed. I took my GoPro plus my DSLR with me on the course. Illawarra Fly offers GoPro hire for $30 and Dri-Pouches for $10 that you can put your mobile phone in to hang around your neck. Sunglasses or glasses are allowed to stay on.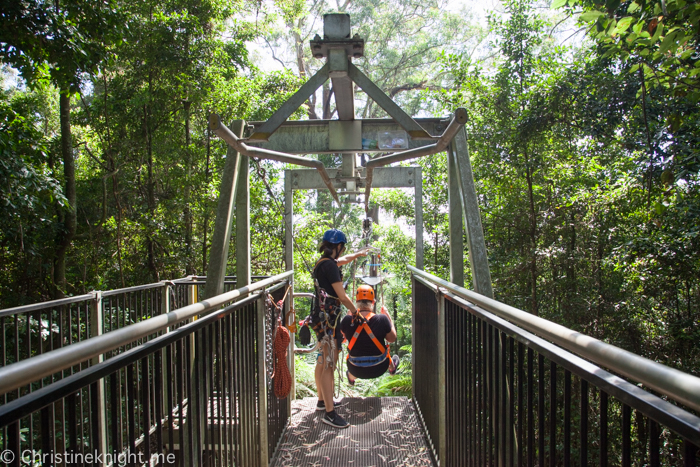 The zipline experience from the start of the course takes roughly around 45 minutes – one hour and ends at the start of the treetop walk.
Participants must be over four years of age and over 105cm tall, have a reasonable degree of physical ability, be under 117kg and not be beyond the first trimester of pregnancy. Enclosed shoes are required.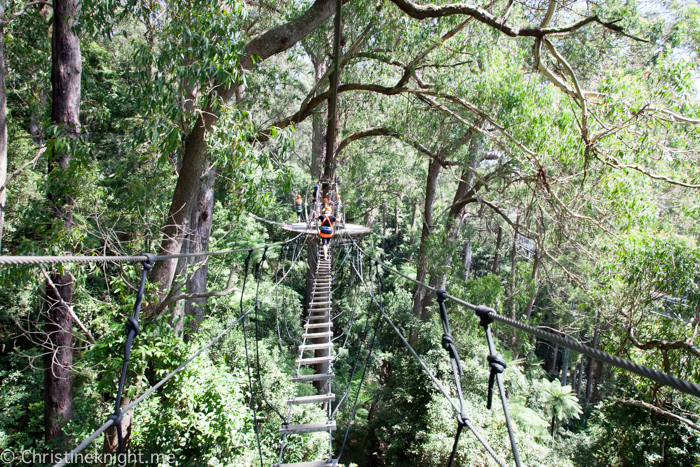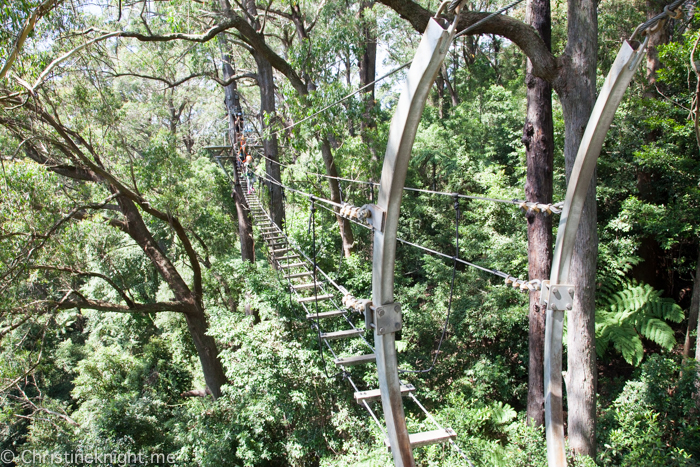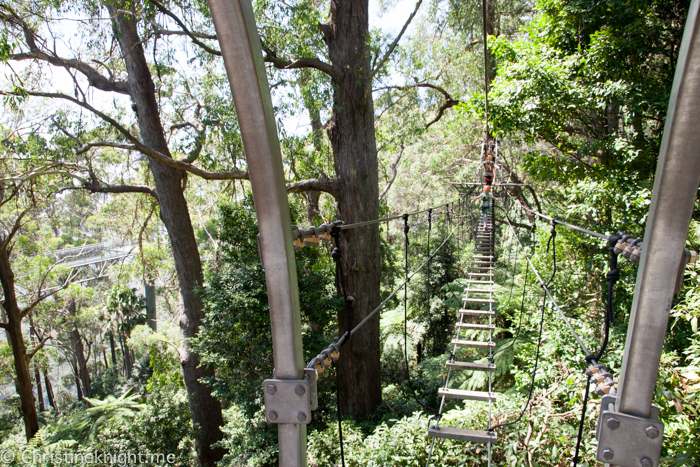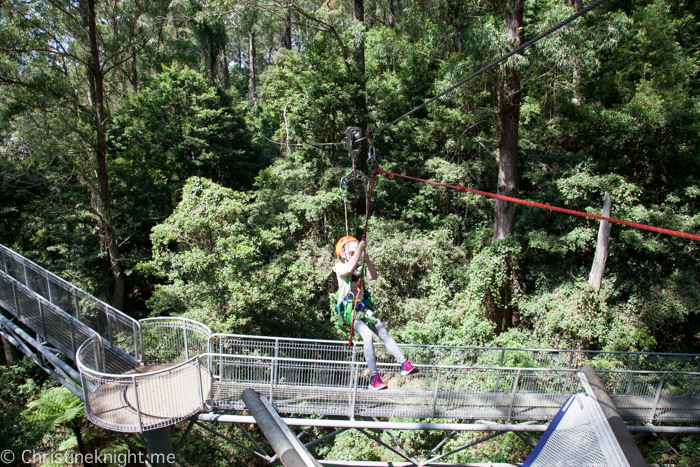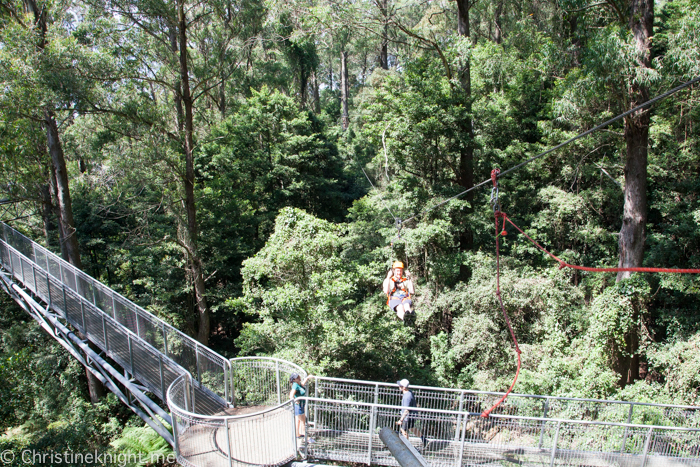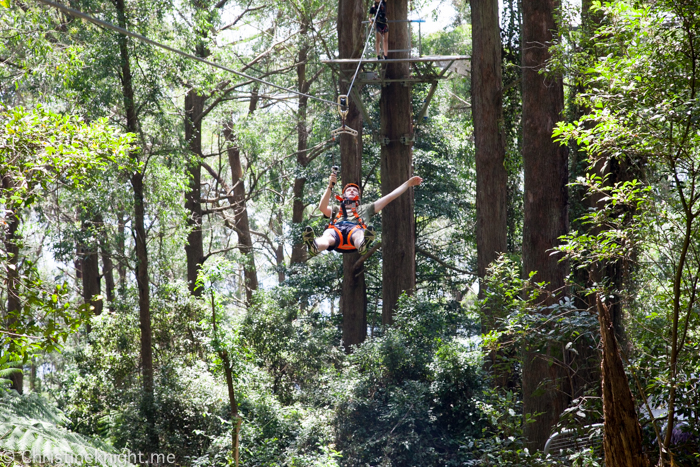 Treetop Walk
After the zipline tour, we took a stroll along the treetop walk, a 1.5km walk that takes visitors through the rainforest including 500m of steel walkway nestled in the tree canopies 20-30m above the ground.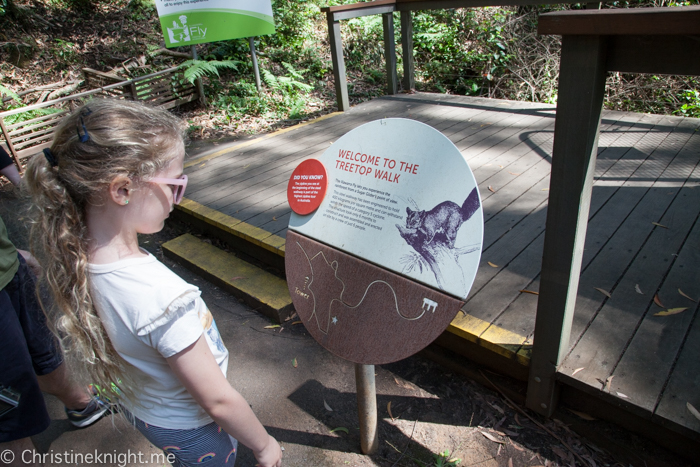 The best views can be found at the top of the Knight's Tower, a spiral tower 45m above the forest floor. The tower is the only part of the treetop walk that is not accessible to strollers and wheelchairs.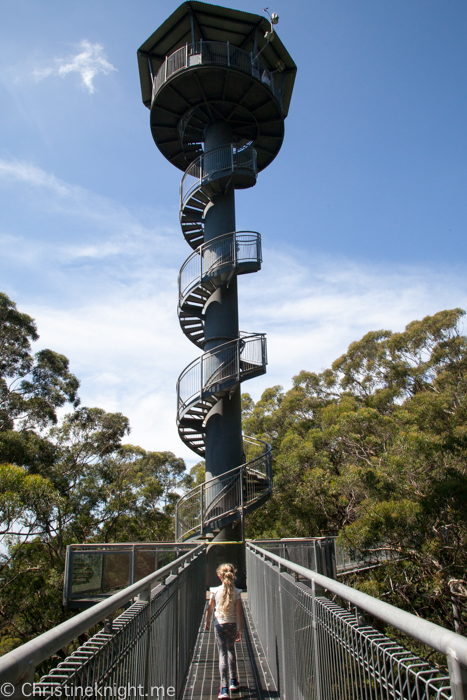 There are two swaying springboard cantilevers included in the walk, each suspended 25 metres above the forest floor which are pretty exciting to stand on, especially when the wind is blowing!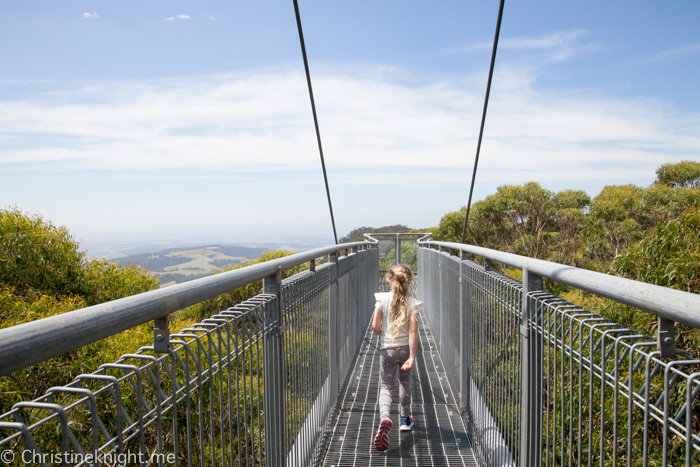 As a family who cares deeply about the environment, we were happy to read along the walk that the treetop walk was built on an existing fire trail so no trees being cut down during construction, and both the treetop walk and zipline were constructed without causing any damage to the trees they are attached to.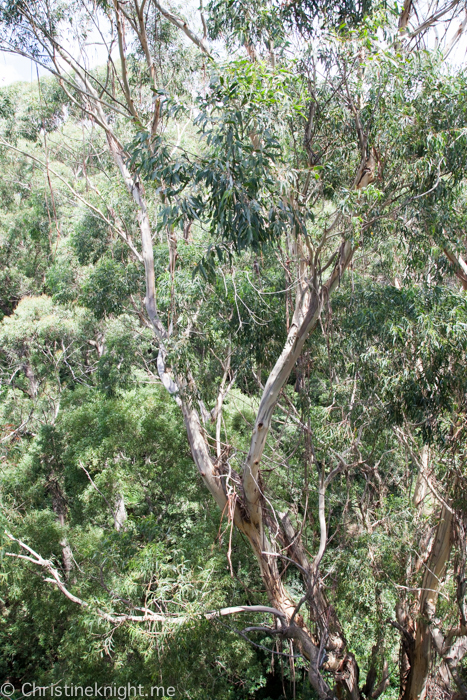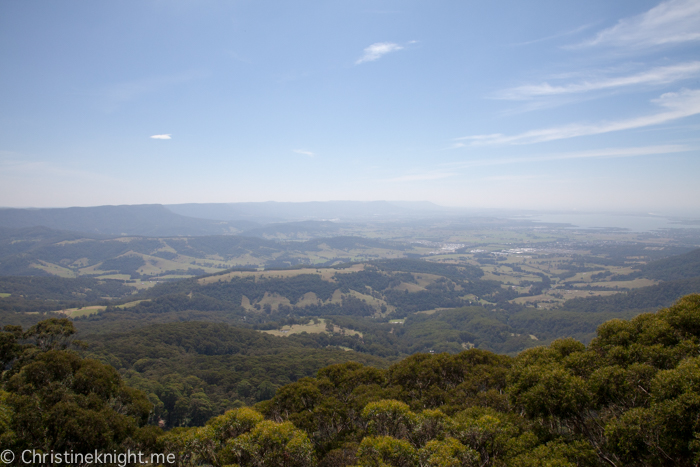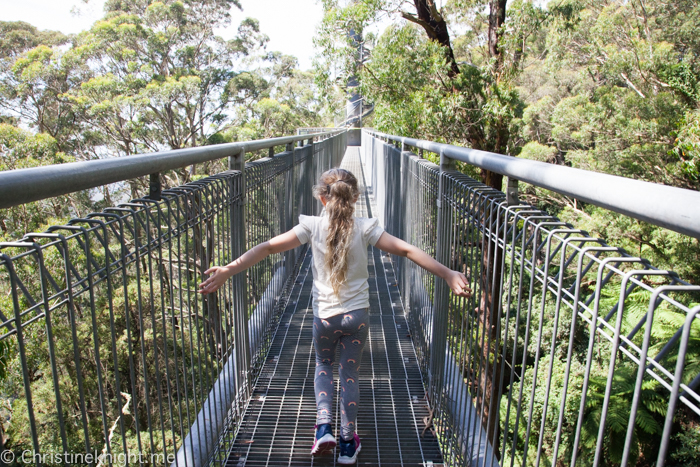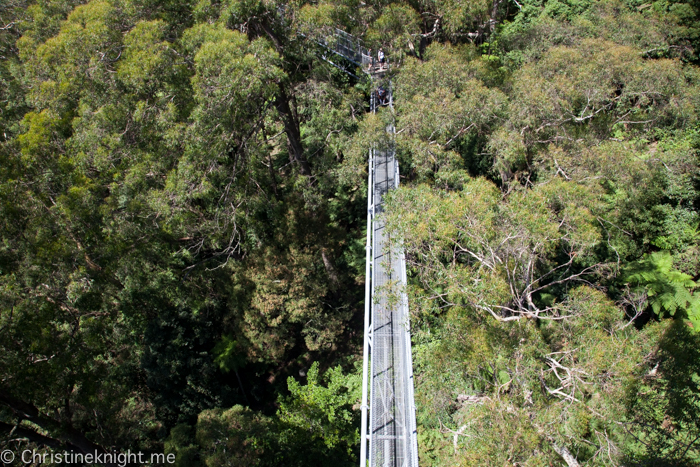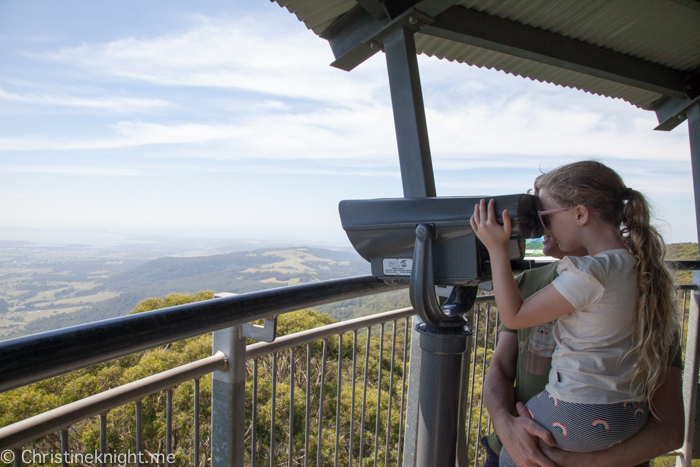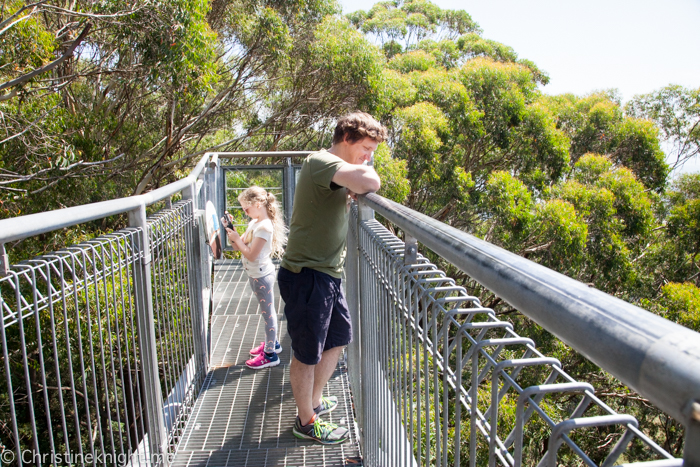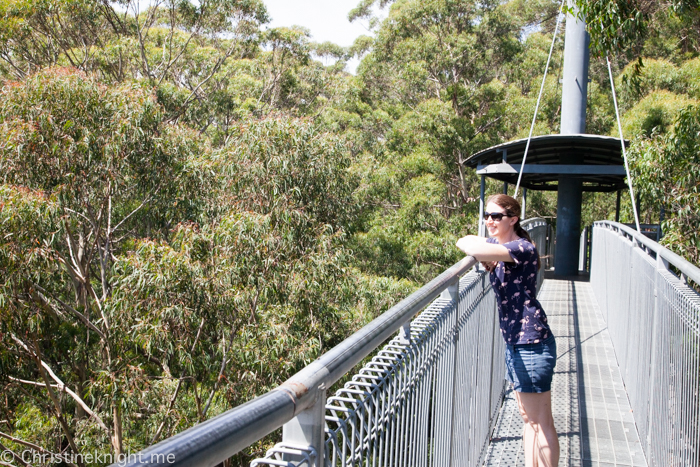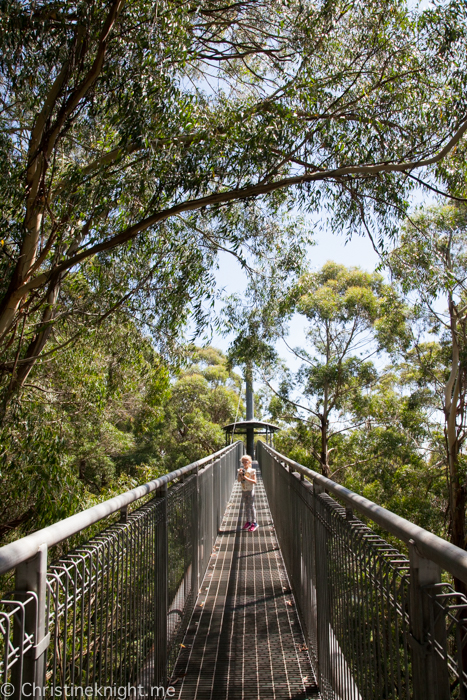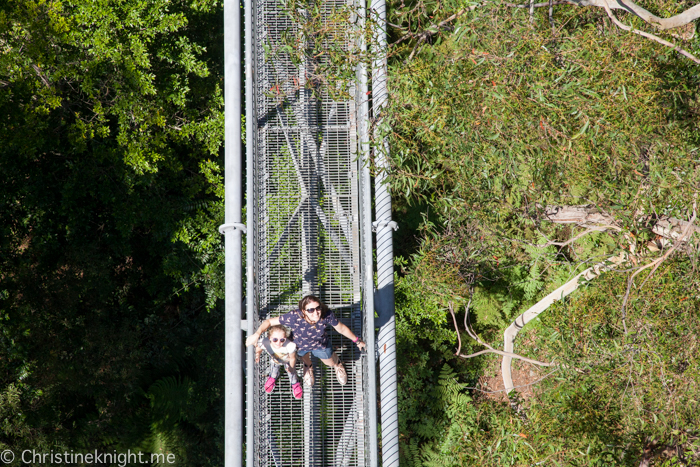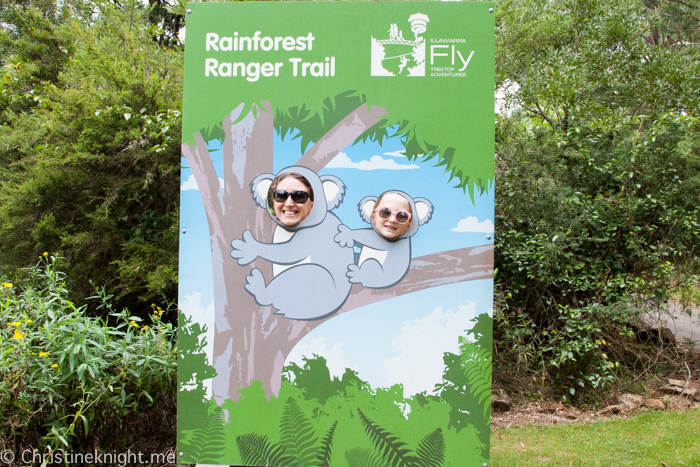 Magic in the Treetops
When we visited there were some incredible fairy and elf houses scattered along the rainforest floor. Pick up a kids' activity guide at the front desk and fill in the letters at each fairy station to reveal a mystery word and receive a magic sticker when complete.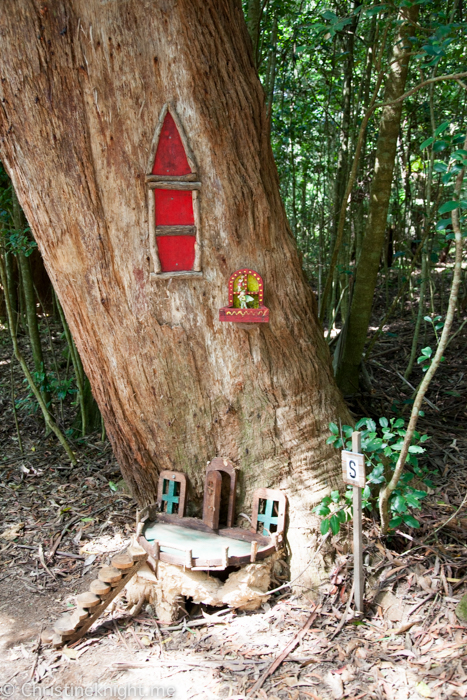 Rainforest Ranger Trail
Ask at the front desk for the Rainforest Ranger Trail booklet for kids who are budding junior rangers.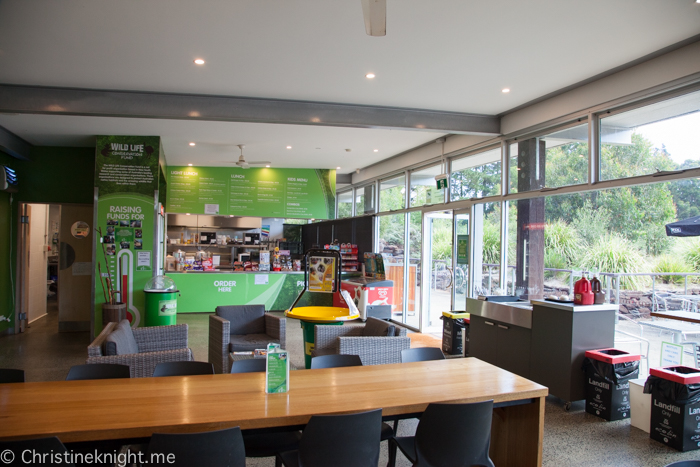 There is a decently-priced cafe on site plus plenty of tables to enjoy a picnic meal brought from home. We ordered a kid's honey sandwich which was made fresh to order for $4.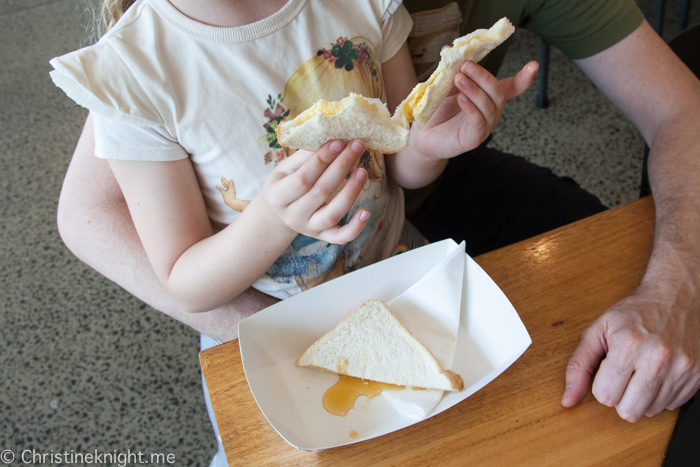 Getting to Illawarra Fly
Illawarra Fly Treetop Adventures is located on top of the Illawarra Escarpment, on the South Coast on NSW, about 2 hours drive south of Sydney. There are no direct public transport options to the Illawarra Fly.
FROM SYDNEY YOU CAN COME VIA CAR OR TRAIN.
If you are travelling by car – travel down the Hume Highway and take the Bowral turn-off, then drive through the lovely Southern Highlands to Robertson and follow the signs from the Famous Robertson Pie Shop. OR travel down the picturesque Grand Pacific Drive – take the Illawarra Hwy (Macqaurie Pass) towards Robertson. Turn left at the 'famous' Robertson Pie Shop onto Jamberoo Mountain Road. Travel 10 kms and turn left at Knights Hill Road. Alternatively drive through Albion Park towards Jamberoo, taking the turnoff at Jamberoo Mountain Road, and follow the signs to the Illawarra Fly.
FROM THE SOUTHERN HIGHLANDS
15 minutes from Robertson, via Jamberoo Mountain Road, taking the turn opposite the 'famous' Robertson Pie Shop towards Kiama.
FROM KIAMA – SOUTH COAST
35 minutes from Kiama, via Jamberoo and Jamberoo Mountain Roads- 15 minutes past Minnamurra Rainforest – towards Robertson.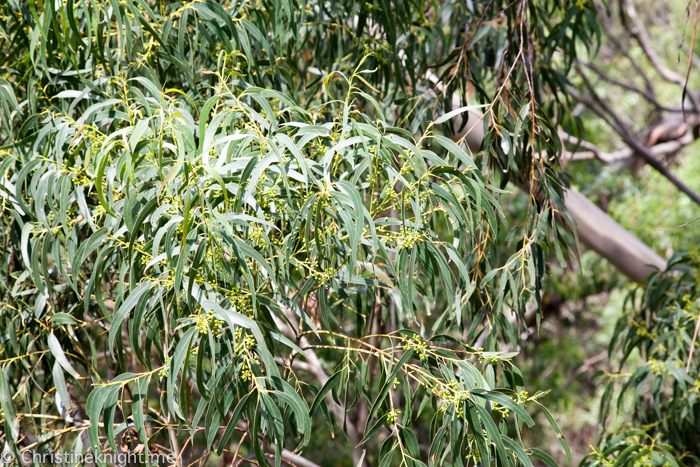 How to get the best value tickets to Ilawarra Fly
Book online to receive 10% off the treetops walk or 20% off the zipline tour.
The MYFLY pass option lets Illawarra and Southern Highlands residents revisit Illawarra Fly Treetop Adventures free for 12 months after their first paid visit.
The absolute best value however is to buy an annual Merlin Pass which includes 12 months admission to Illawarra Fly Treetop Adventures, SEA LIFE Sydney Aquarium, WILD LIFE Sydney Zoo, Madame Tussauds Sydney, Sydney Tower Eye, SEA LIFE Melbourne Aquarium, LEGOLAND Discovery Centre, Otway Fly Treetop Adventures, SEA LIFE Sunshine Coast, WILD LIFE Hamilton Island and Kelly Tarlton's SEA LIFE Aquarium.
Illawarra Fly Treetop Adventures
182 Knights Hill Rd, Knights Hill
Online
We were hosted by Merlin Entertainment. All opinions are my own.
More things to do in Sydney
Find a list of the best things to do in Sydney with kids here.
Find things to do in Sydney for free here.
Get a list of the best kid-friendly beaches in Sydney.
Find the best animal experiences in Sydney here.
Visit the best kid-friendly restaurants in Sydney here.
Find the best high teas in Sydney here.
Head to one of the best museums in Sydney here.
Check out things to do in Sydney on a rainy day here.
Enjoy one of the best ocean pools in Sydney here.
First time visiting Sydney? Get tips for first time visitors to Sydney here.
Cool down at one of these free water parks in Sydney.