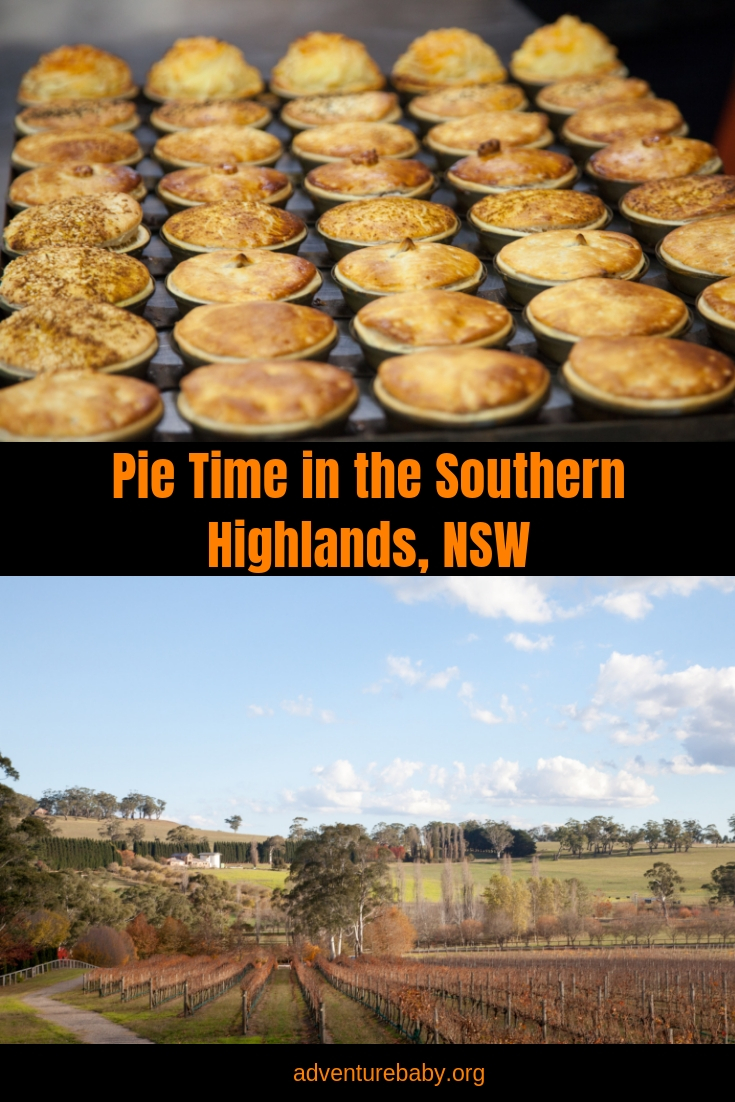 Pie time in the Southern Highlands is the most delicious time of year. Located only an hour and a half southwest of Sydney, the Southern Highlands make for an easy day trip. Throughout the month of June the region is host to a plethora of delicious pie experiences.
Pie Time in the Southern Highlands, NSW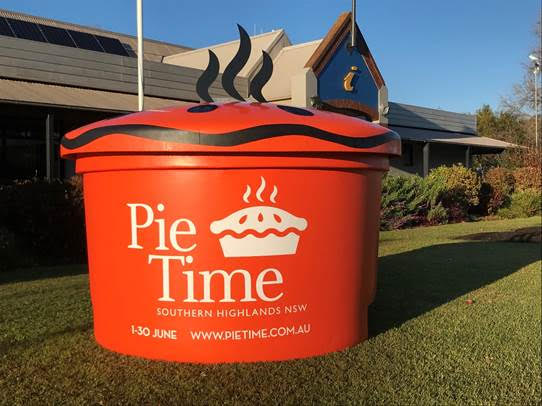 The Big Pie and Visitors Centre, Mittagong
The Southern Highlands is the home of Australia's newest Big Thing – the Big Pie! Located at the Southern Highlands Welcome Centre in Mittagong, the Big Pie has been erected in recognition of pie month in the Southern 'Pie-lands' during June. The Big Pie sits at over 2 metres wide by 1.5 high. Following Pie Time 'The Big Pie' will be positioned in the forecourt of the Southern Highlands Welcome Centre to promote the year-round Southern Highlands Pie Trail.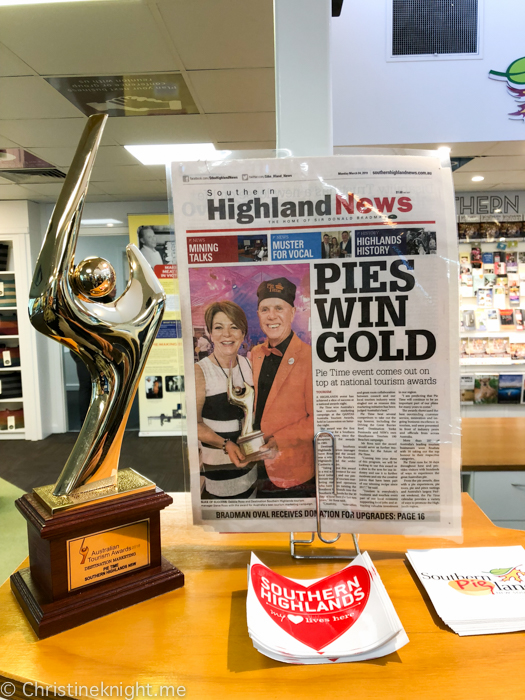 Drop into the Southern Highlands Welcome Centre while you're there to read up about the history of pies and try their award-winning toilets.
Stones Patisserie, Bowral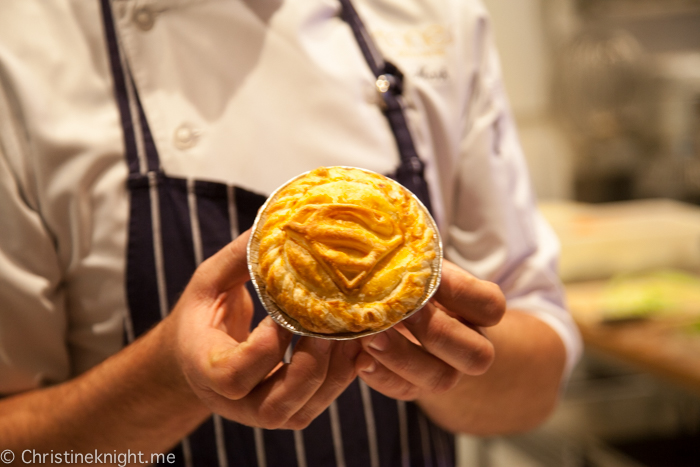 This beautiful bakery is lovingly run by owner Mark Stone, turning out award-winning pies and delicious dishes daily. After winning the Best Pie and Best Artisan Pie 2018 for NSW/ACT with Stone's 'head to tail' pie, this bakery is a must to try their hero pie created for pie month, the Superman pie (a beef bourguignon with peas, bacon, mushroom and a veal jus). There are also vegetarian options to be found at the patisserie, and I particularly enjoyed their apple crumble pie.
Heatherbrae's Pies, Sutton Forest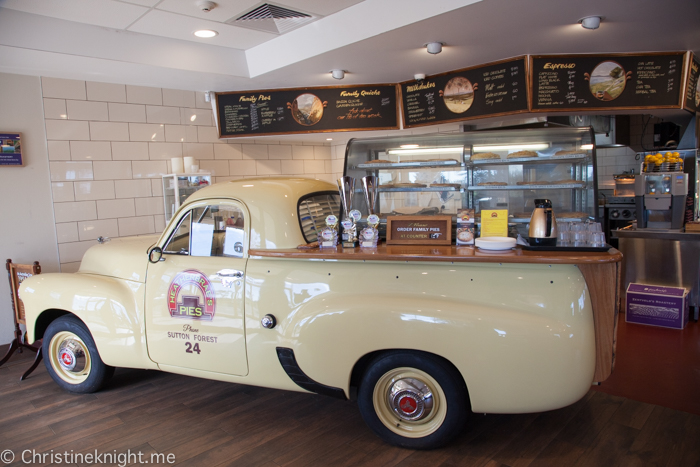 The iconic roadstop pie shop serves up small batches of handmade pies, baked under the watchful eye of owner and pie man Russell Cox. Each filling is cooked to a specific recipe rather than a generic base being made with flavours added to it. The result is the most delicious pies that keep people coming back time after time. As well as a large range of savoury pies and sausage rolls, Heatherbrae's has a fantastic range of retro sweet pastries.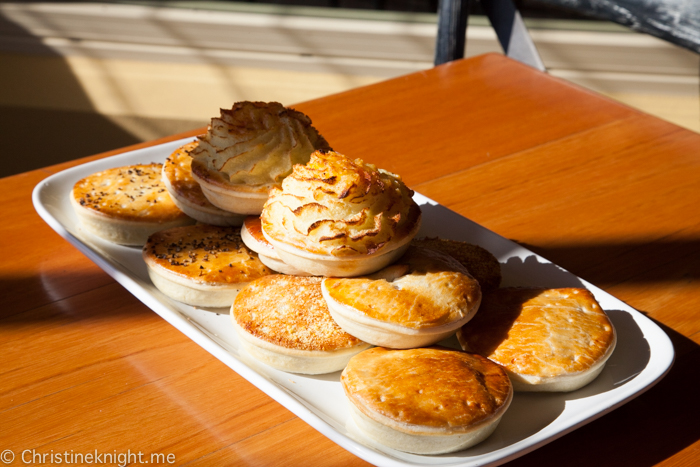 While the Jillaroo (beef, bacon, cheese and onion) is a popular savoury pie, I highly enjoyed the vegan Red Lentil Curry pie and will be going back for more. Cox commented that the vegan pie is the fasted growing pie on the menu in terms of popularity.
Cuttaway Hill Wines, Exeter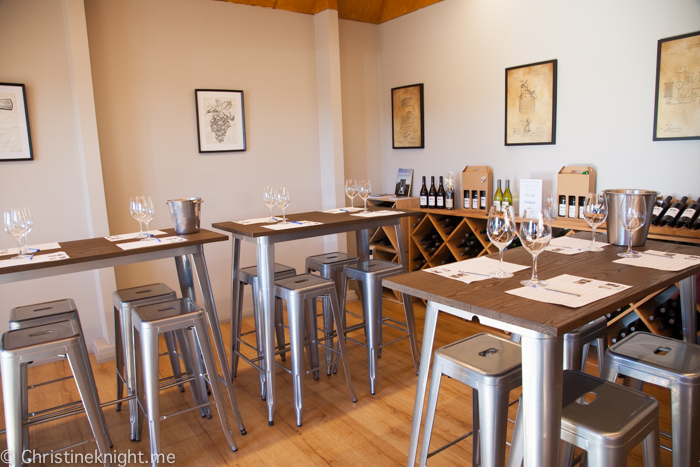 Cuttaway Hill is the place to stop to try the Pie Time Festival's Pies and Pinot. Enjoy a Cuttaway Hill Pinot Noir or Pinot Gris with a specially made Heatherbrae venison pie. Vegetarians can enjoy the Sweetie Pie and Bubbles for Pie Time, where you can enjoy their traditionally-made sparkling with a sweet Heatherbrae pie.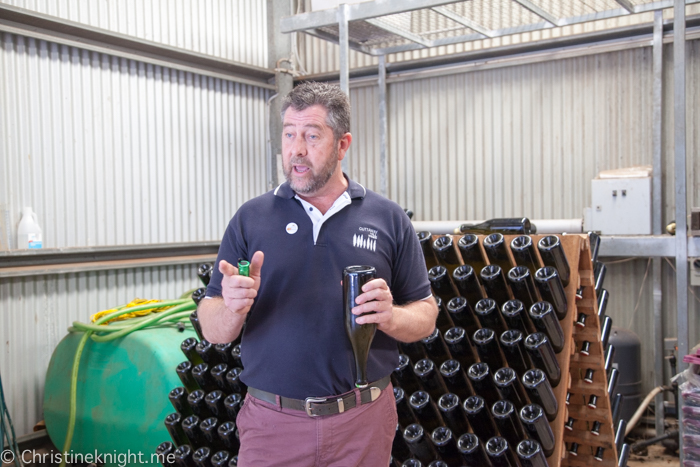 Families are welcome at Cuttaway Hill and are catered for during Pie Time. The Pie in the Sky event looks particularly fun, where you can enjoy a glass of wine, a Heatherbrae's pie and peering at the stars through telescopes from the vineyard.
Southern Highlands Winery, Sutton Forest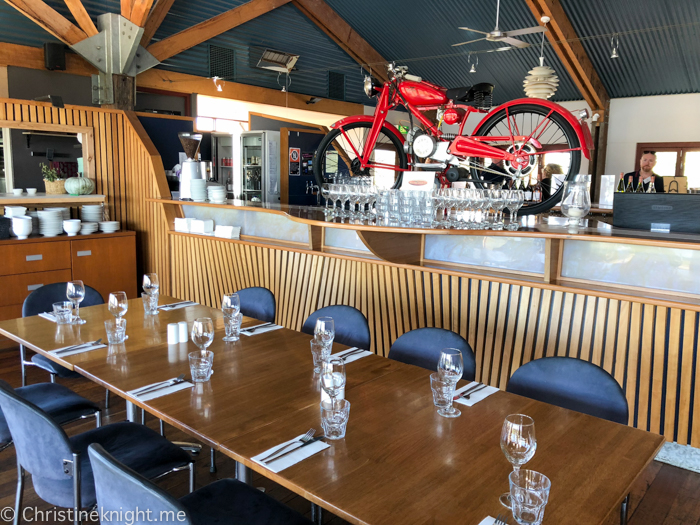 Drop by for the Pie and Pinot and stay for the spectacular views from the cellar door restaurant at the Southern Highlands Winery.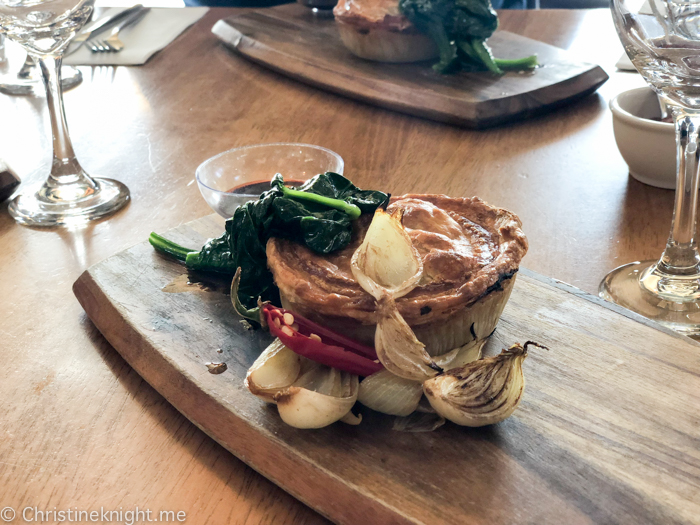 Head chef Marco Salvestrin has crafted a rabbit and Pinot Noir pie for this special time of year, for a bargain $22. There are vegetarian options on the menu. I enjoyed the eggplant parmigiana and spinach. Kids also are catered for on the menu.
southernhighlandswinery.com.au/
Centennial Vineyards, Bowral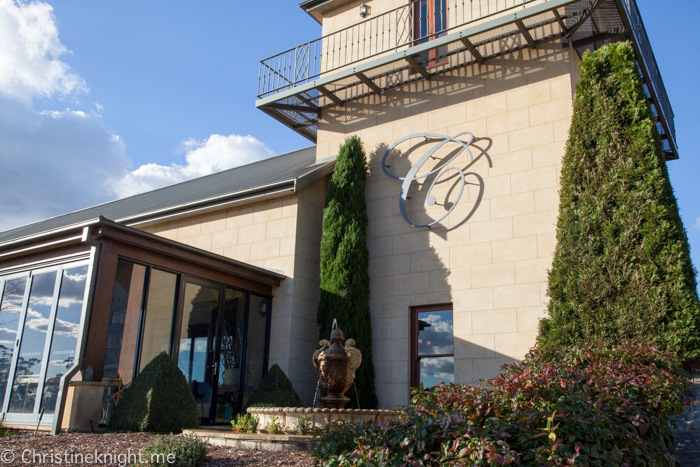 Choose between the Pie and Pinot with a braised beef brisket and tunnel mushroom pie or Sweetie Pie and Bubbles with a apple, ricotta and mulberry pie and glass of the vineyard's Brut Rosé for only $15 during pie time.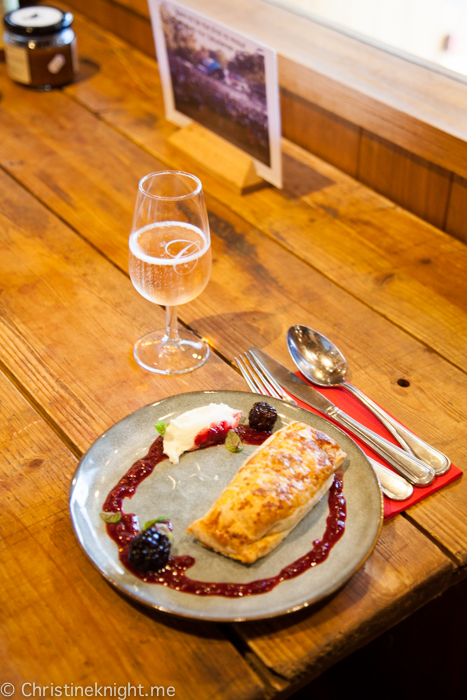 Military Vehicle Tours and Centennial Vineyards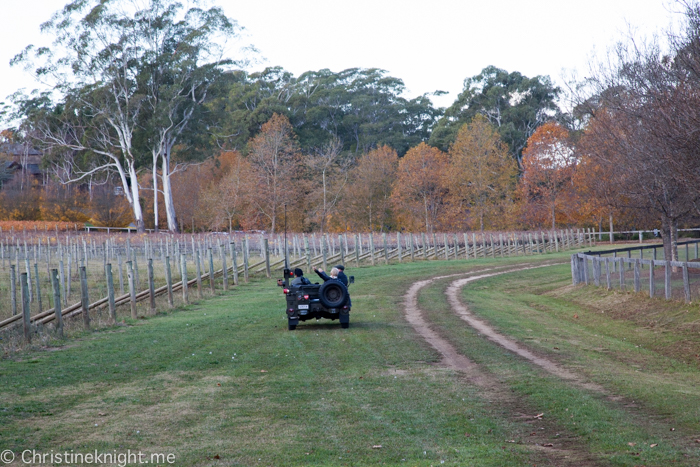 Take a vineyard tour with a difference at Centennial Vineyards with restoration expert and owner of Military Vehicle Tours Vinh Tran. During Pie Time he is offering visitors a 15-minute drive around the vines in a refurbished personnel carrier or jeep. All money raised from the tours goes directly to Vietnamese orphans and people affected by the Vietnam War. Tours go every 30 minutes during Pie Time.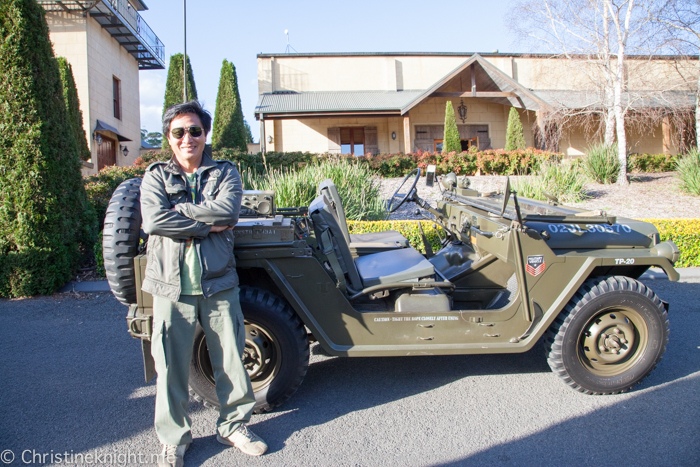 Book your tour here.
Fairground Follies, Bowral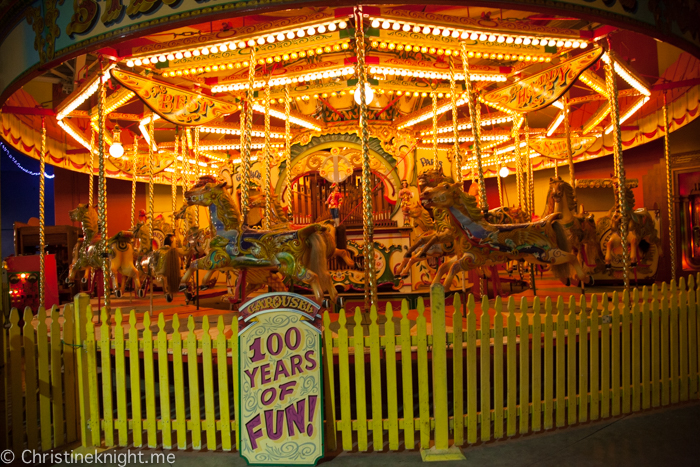 This warehouse of wonders is usually closed to the public. Fairground Follies is a collection of antique musical machines from the 1800s onwards, and is open this Pie Time on June 1 and 15 with a 1.5 hour tour by curator and owner Craig Robson with an apple or fruit pie and a hot drink. With proceeds going to Meals on Wheels, this is an incredible opportunity as well as a good cause.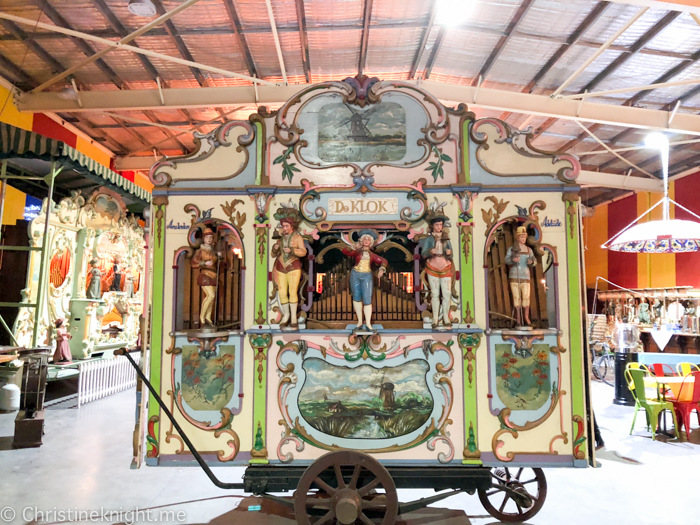 Highlights from the collection include the original steam-powered carousel from Luna Park, pre-clockwork gravity-driven musical machines, a 1950s Decap Robot Orchestra and the grand Taj Mahal.
Glass Café, Mittagong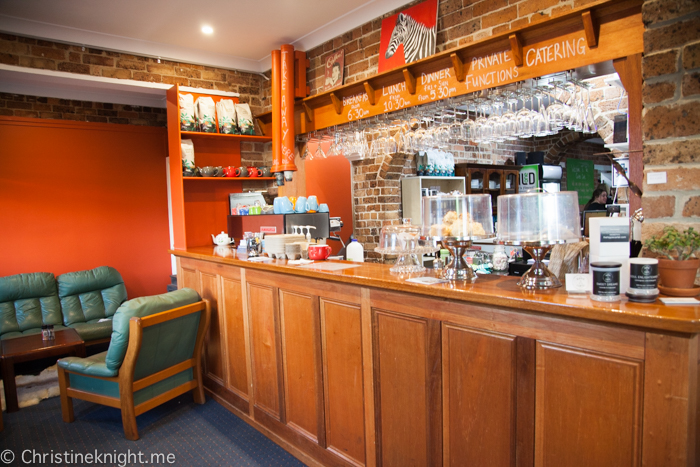 Housed inside a 1890 heritage building, the Glass Café is hosting a special Paint Pinot event for Pie Time, with alpaca pie and Pinot Noir from award-winning winery Artemis. Paint your own alpaca using pie condiments such as ketchup, brown and yellow mustard.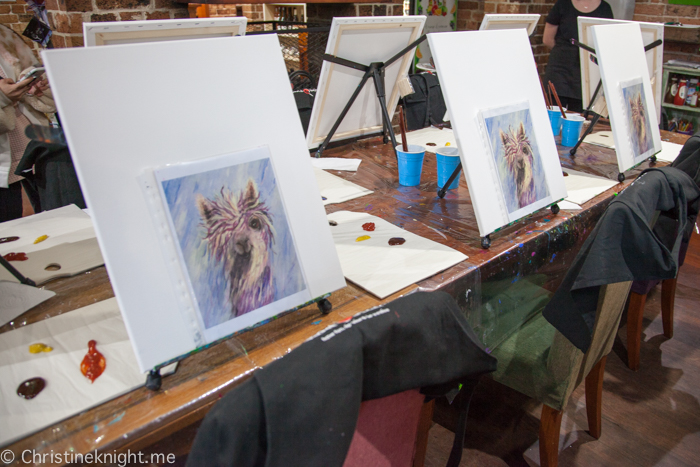 Cycle Tours NSW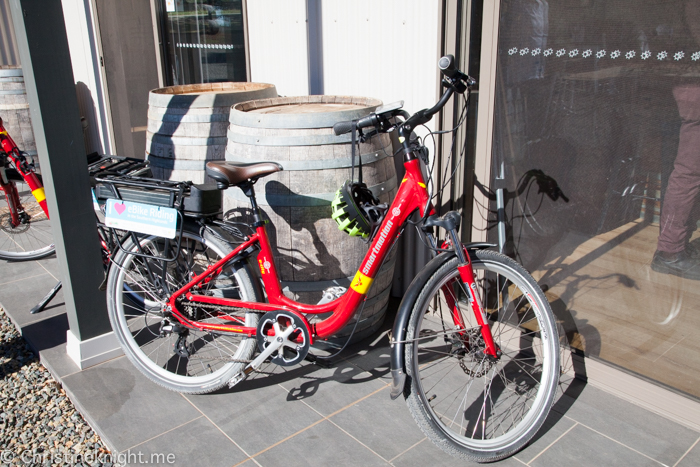 Burn off the pies on an e-bike with Cycle Tours NSW. Kick off and let the battery kick in, giving you power-assisted peddling. The tours take visitors through the regions breweries, wineries and restaurants and commence at the Mittagong Visitors Centre.
Gumnut Patisserie, Berrima, Bowral and Mittagong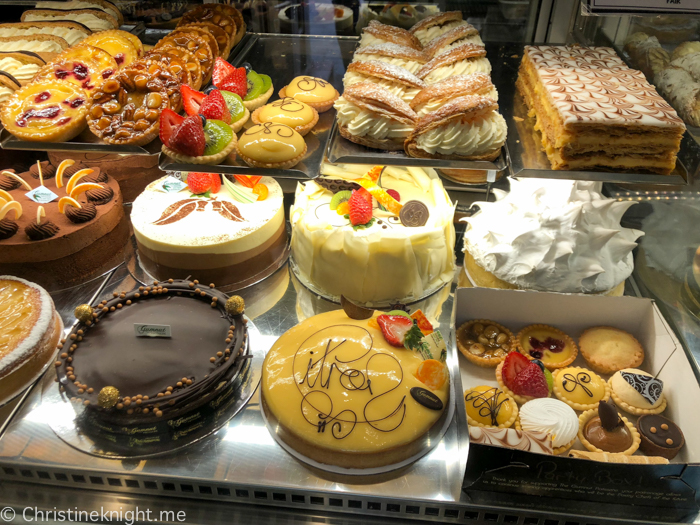 This famous patisserie attracts day trippers like us from Sydney and a line out the door is not an uncommon sight. Gumnut Patisserie are famous for their savoury pies and exquisite pastries. Their individually-made single-serve cakes and tarts are masterpieces, but we also loved the nostalgic, old school pastries like their vanilla and caramel slices.
More things to do in the Southern Highlands
Find plenty more things do to in the Southern Highlands here.
Find things do to in Bowral here.
Find things to do in Robertson here.
Find things to do in Berrima here.
Pie Time runs from 1st – 30th June. Get the full run down of Pie Time events here.
I experienced these Pie Time activities as a guest of Southern Highlands Tourism.