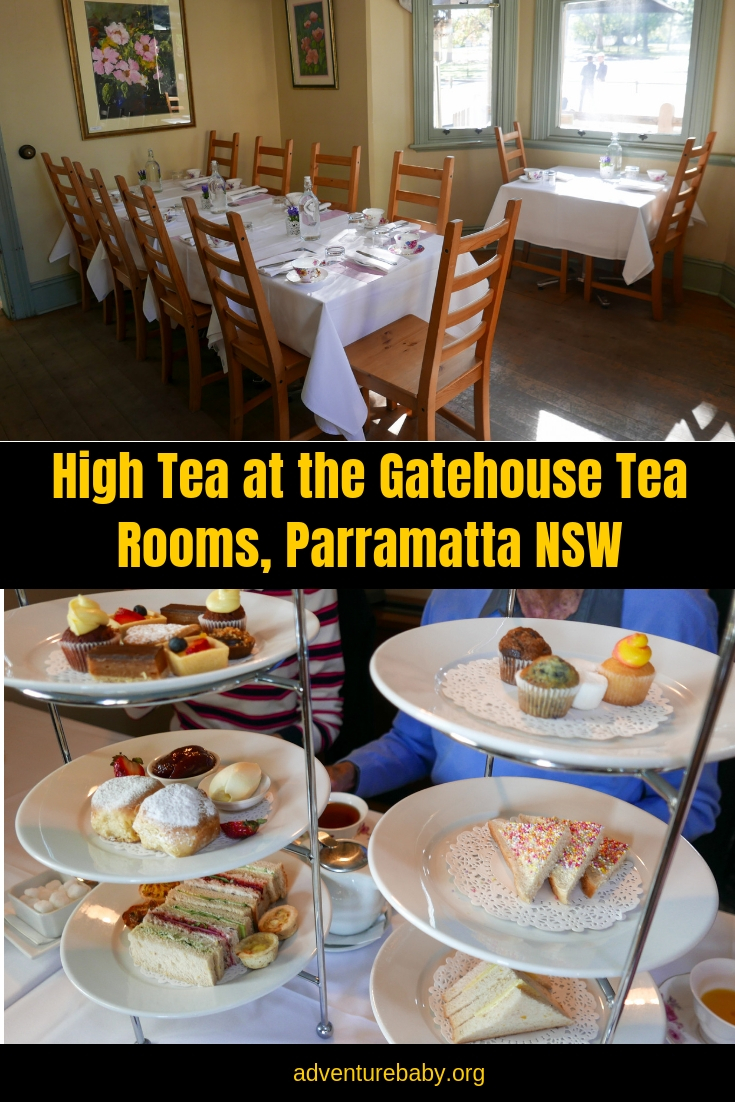 Gatehouse Tea Rooms: High Tea Parramatta
Enjoy high tea in the historic Gatehouse, located in beautiful Parramatta Park. Choose from a traditional high tea, savoury high tea or kids high tea. Gluten-free high tea, dairy-free high tea and vegan high tea are available.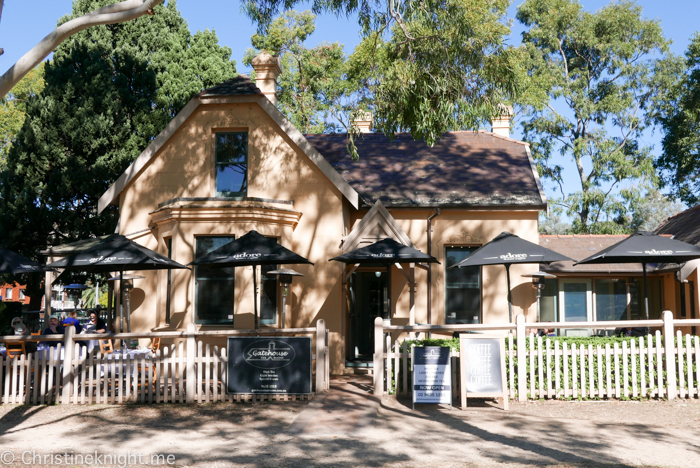 Parramatta Park is rich in colonial history. In 2007 the park and Gatehouse building were granted World Heritage Listing by UNESCO.
Built in 1887, the Gatehouse is one of the oldest high tea venues in Australia, and my favourite spot for high tea in Parramatta.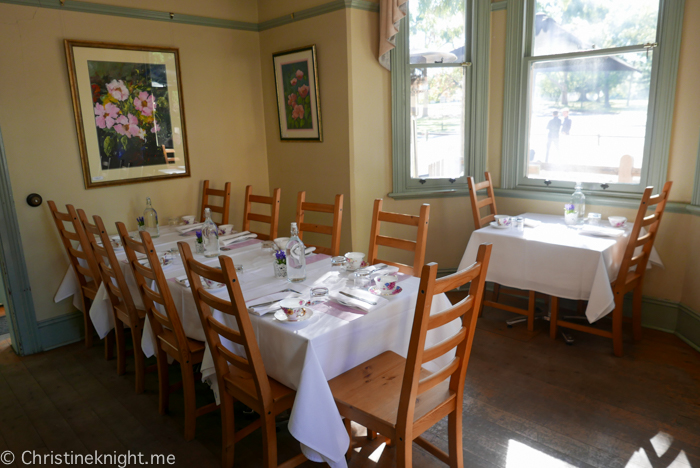 There is indoor and outdoor dining available. The outdoor dining has a lovely view of the park but I imagine could be a bit cold in winter and a bit hot in summer.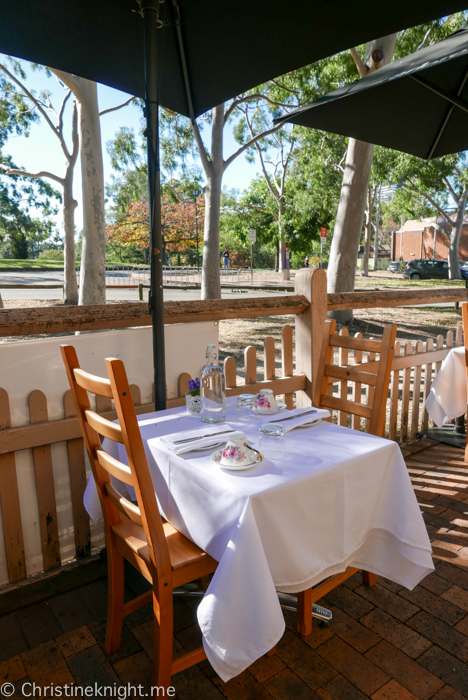 There are several high tea options at the Gatehouse.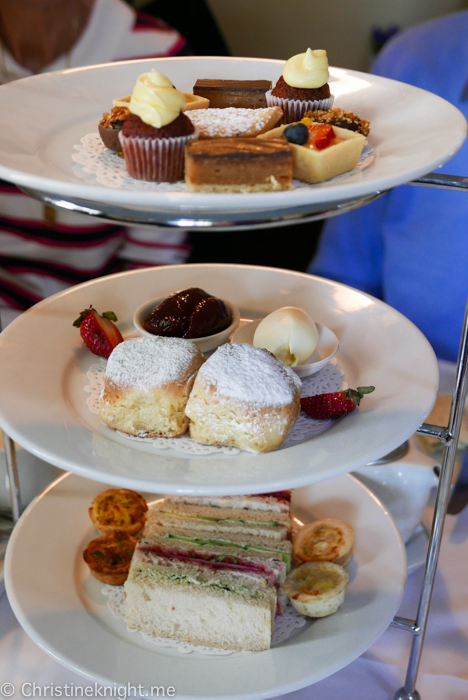 Traditional High Tea
Finger sandwiches*
Tiny pastries (bacon is the standard quiche served. I received cheese instead).
Scones with jam and cream
Homemade petit fours and sweet bites
Tea or coffee
($44 pp or $49 weekends. Add $5 for sparkling)
*Cucumber and cream cheese, chicken are the standard options. I received mixed vegetables as my vegetarian alternative.
Royal High Tea
The Traditional High Tea served with a piccolo of Moet & Chandon champagne
($74 pp or $79 on weekends)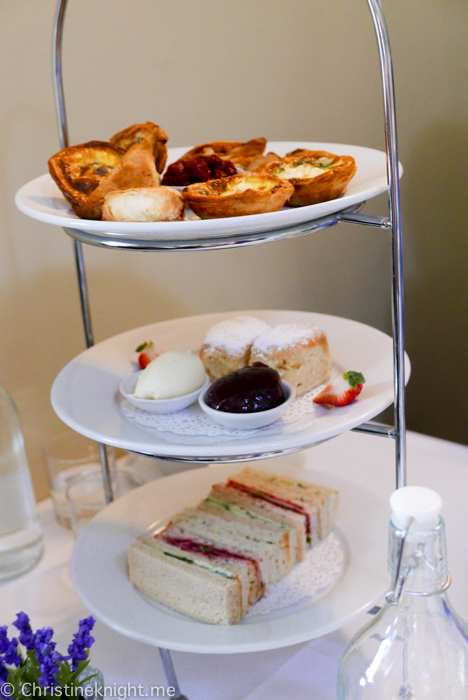 Savoury High Tea
Freshly prepared finger sandwiches
Pumpkin, carrot and zucchini muffins with cucumber yoghurt
Savoury pastries (included goats cheese, mushroom and one meat-filled pastry)
Coffee or tea
($44 pp or $49 weekends)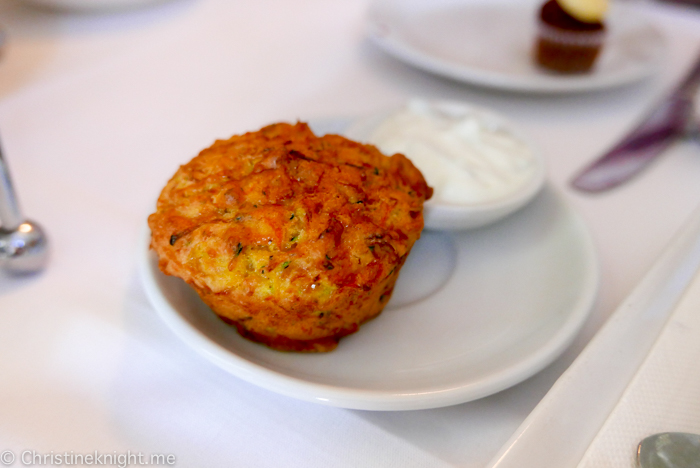 We requested as well as the muffins.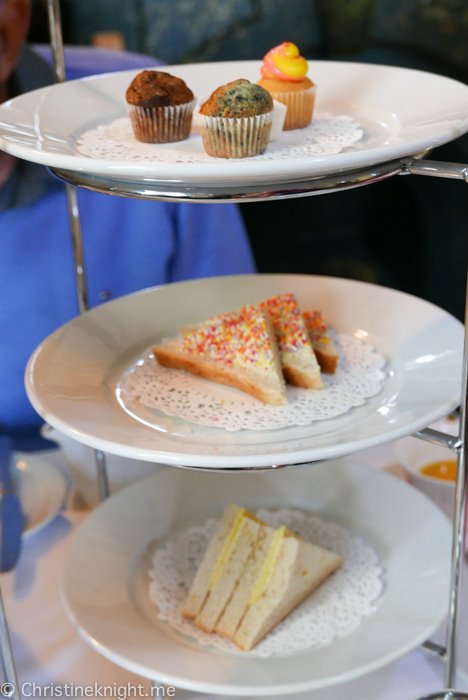 High Tea for Tin Lids
(3-12 years)
Mini sandwiches (cheese)
Fairy bread triangles
Mini cupcake and assorted sweet bites
Juice or soft drink
($24pp or $29 on weekends)
Add $5 for gluten-free or dairy-free and $10 for vegan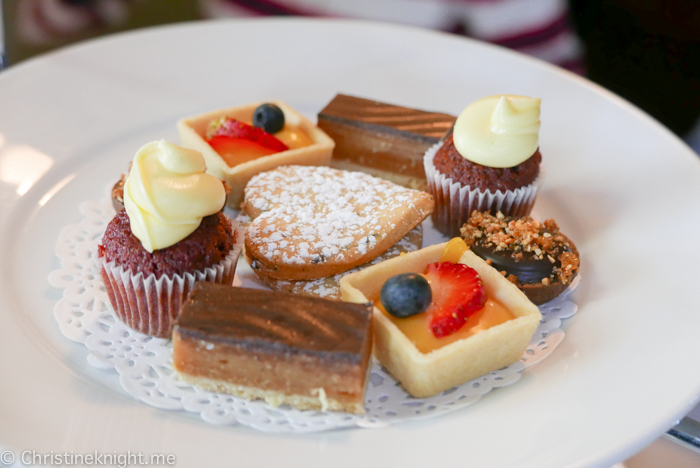 The Traditional High tea was an absolute delight. Warm scones, plenty of jam and cream. fresh sandwiches and delicious sweet treats. They included a red velvet cupcake, fruit tart, caramel slice, dark chocolate tart and passionfruit cookie.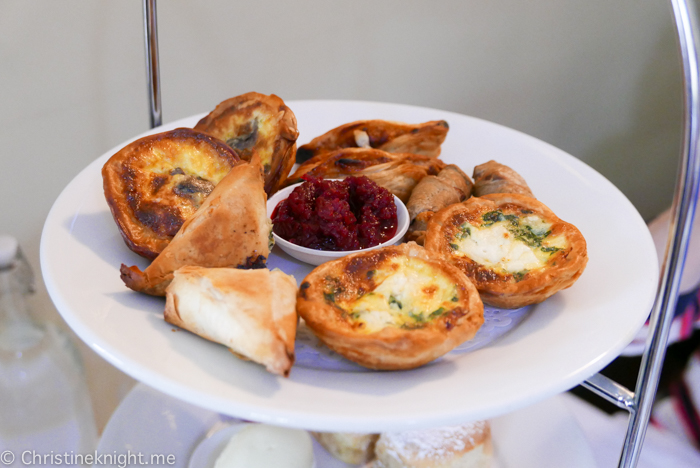 The addition of the Savoury High Tea to the menu is extremely welcome as several members of our family prefer savoury to sweet. We all tried a bit of the muffin and it was delicious. You can ask for the muffins to be swapped with scones if you prefer that.
The Kids' High Tea is an excellent option and it was completely devoured. Lovely to have the mini muffins and cupcake as the "sweets" (plus a marshmallow that is hidden). It was the perfect size for our almost 8 year old. They even served her orange juice in a teapot.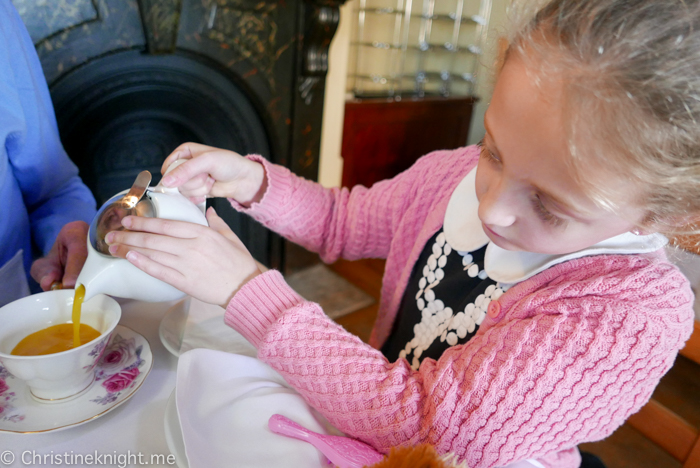 The service at the Gatehouse is top notch. I appreciated that the staff came to check on us and brought us extra boiling water to refresh our tea.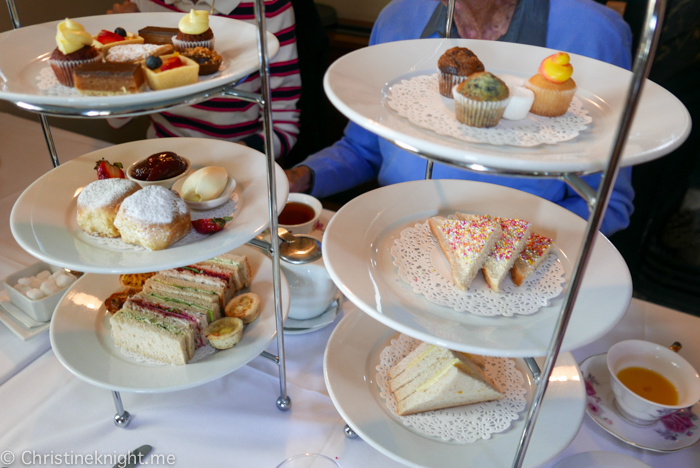 Parking is next to the Gatehouse. It is $3 per hour, $14 all day or free after 12pm Saturday and all day Sunday.
There is lots to explore in Parramatta Park so set aside the whole day. Near to the Gatehouse is the Pavilion Flat Playground which has been newly renovated and is about to reopen.
About a 20 minute walk away is the excellent Domain Creek Playground. You can read more about the Domain Creek Playground here.
Read more about things to do in Western Sydney and Parramatta with kids here.
We absolutely loved this tea and highly recommend the Gatehouse for high tea Parramatta.
Gatehouse High Tea Rooms
Macquarie St Gatehouse,
Parramatta Park,
Parramatta
Tue-Sun 8am-4pm
(02) 9635 1515
gatehousetearooms.com.au
More things to do in Sydney
Find a list of the best things to do in Sydney with kids here.
Find things to do in Sydney for free here.
Get a list of the best kid-friendly beaches in Sydney.
Find the best animal experiences in Sydney here.
Visit the best kid-friendly restaurants in Sydney here.
Find the best high teas in Sydney here.
Head to one of the best museums in Sydney here.
Check out things to do in Sydney on a rainy day here.
Enjoy one of the best ocean pools in Sydney here.
First time visiting Sydney? Get tips for first time visitors to Sydney here.
Cool down at one of these free water parks in Sydney.
Find the best vegetarian and vegan restaurants in Sydney here.