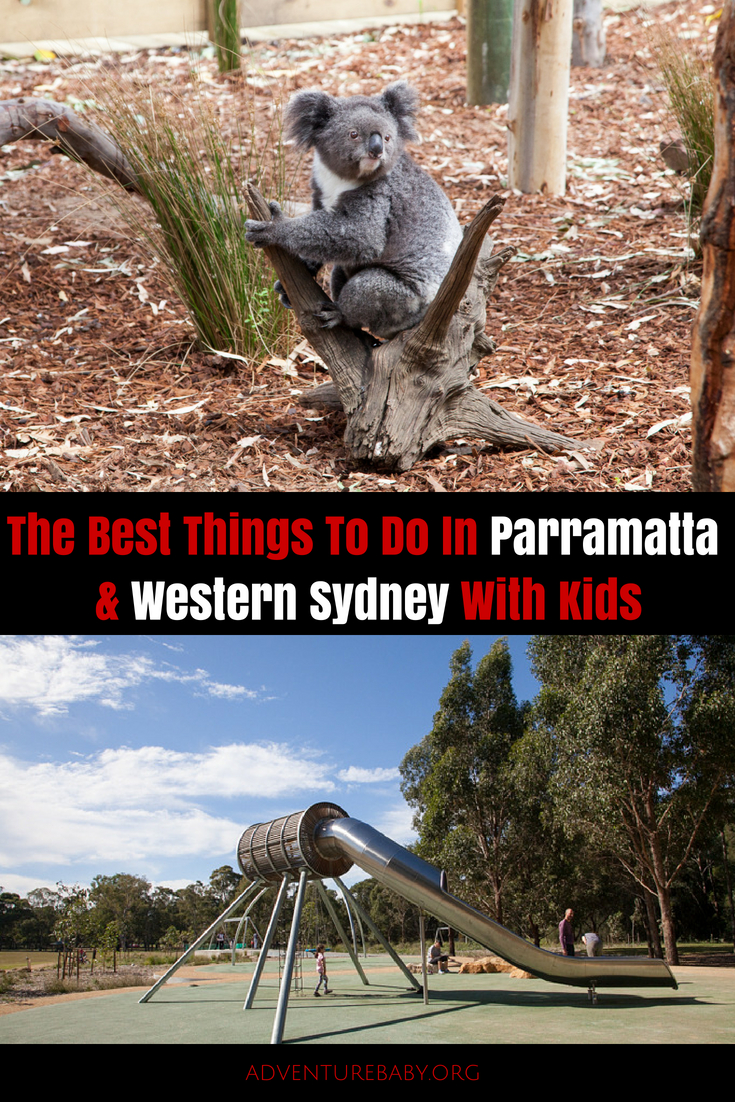 I grew up in Sydney's South West suburbs, so have spent much of my life in the Parramatta and Western Sydney area. Sydney's South West and Western suburbs are an incredible mix of history, nature and delicious food, a perfect place to bring up kids or visit for the day. Check out the best things to do in Parramatta and Western Sydney with kids!
The Best Things To Do In Parramatta and Western Sydney With Kids
Livvi's Place Ryde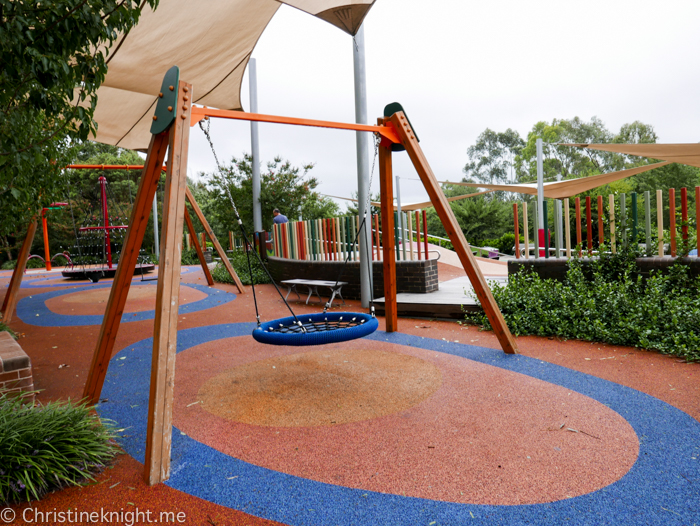 Livvi's Place is a full-enclosed playground located in Yamble Reserve, Ryde. The reserve features formal gardens, deciduous trees, picnic shelters, large green grassed areas, barbecues and the excellent all-abilities playground, Livvi's Place. Livvi's Place playground includes a water pump play area, dual flying fox, nest swing, musical instruments, climbing frame and tunnels.
Read more about Livvi's Place Ryde here.
Auburn Botanic Gardens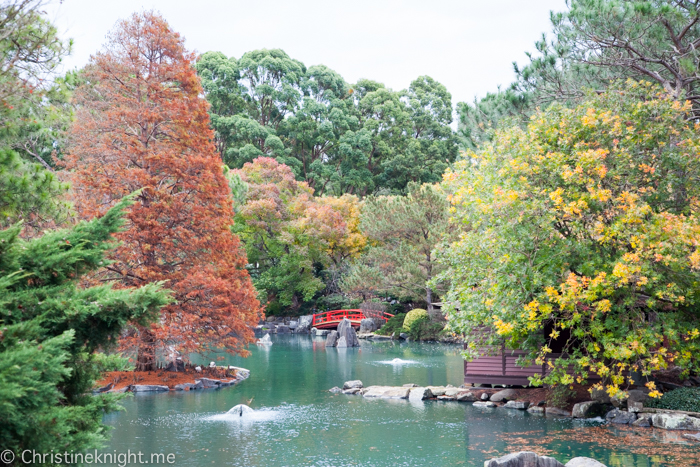 The delightfully zen Auburn Botanic Gardens are located in Auburn, in South-West Sydney. Established in 1977, the gardens are surprisingly tucked away in a suburban pocket between rows of houses. Spread over 9.7 hectares, the gardens are a serene place to enjoy nature. They include a waterfall, inclusive playground, Japanese garden and plenty of native animals like kangaroos and wildlife.
Read more about Auburn Botanic Gardens.
Ollie Webb Reserve Parramatta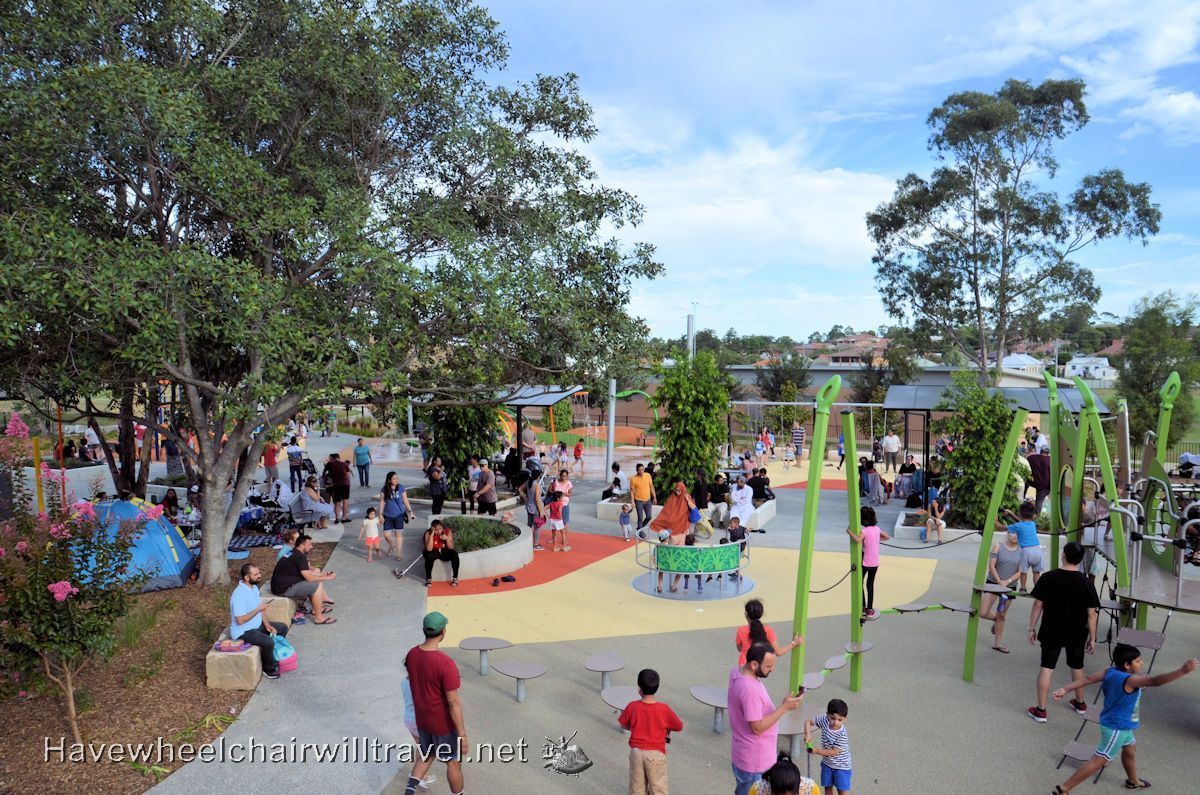 Parramatta's first all-inclusive playground opened in early 2019. It features climbing structures, water play with a splash play area and water pumps, an elevated sandpit, an accessible carousel, swings, BBQ facilities and excellent bathrooms.
Read the full review of Ollie Webb Reserve playground here.
The Central Gardens Nature Reserve Merrylands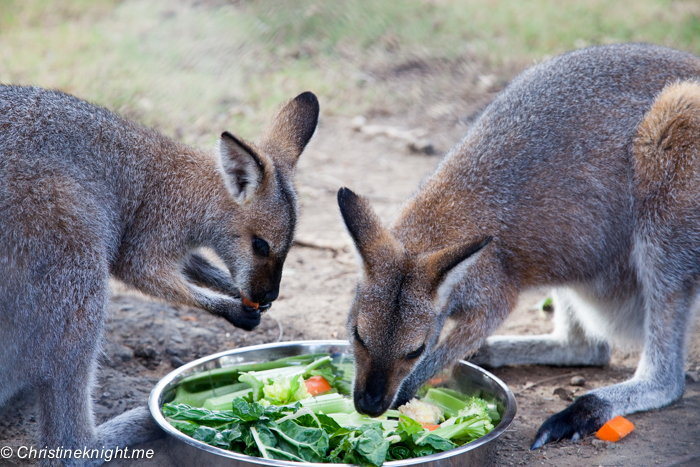 The Central Gardens Nature Reserve, also called the Central Gardens, is a nature reserve in the southwest Sydney suburb of Merrylands. The 12 hectare park features two playgrounds, animal enclosures, BBQ areas, a flat path perfect for scooters and bikes, plus a small waterfall feature.
Read more about visiting the Central Gardens Nature Reserve here.
Casula Powerhouse Arts Centre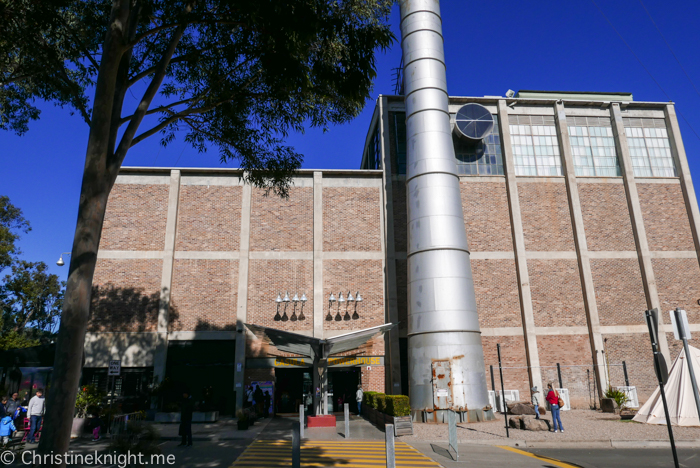 Located in South West Sydney, the Casula Powerhouse Arts Centre is a place to experience the arts including performances and exhibitions.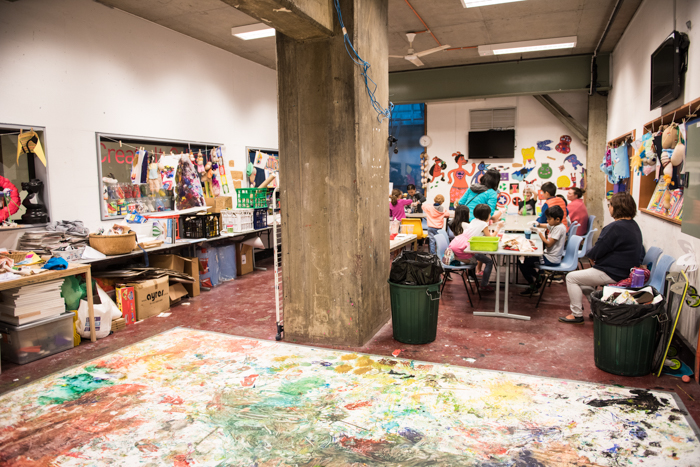 As well as featuring six galleries with rotating exhibitions, the Powerhouse also has a pair of three-story decommissioned tanks that are open to the public as legal graffiti spaces.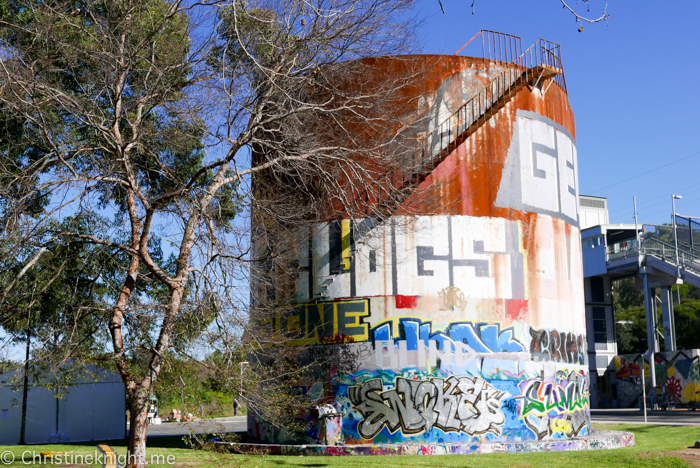 The Casula Powerhouse runs family-friendly art programs throughout the year. Check out their upcoming events and workshops here.
Get more info on visiting the Casula Powerhouse here.

Image credit: Casula Powerhouse
Casula Parklands Adventure Playground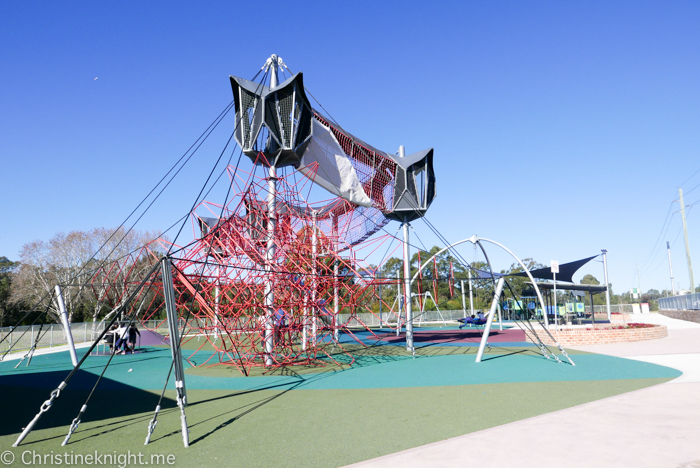 The brand new Casula Parklands has something for everyone, from toddlers to adults. Located near the Casula Powerhouse Arts Centre, the park features play equipment and fitness training for all ages.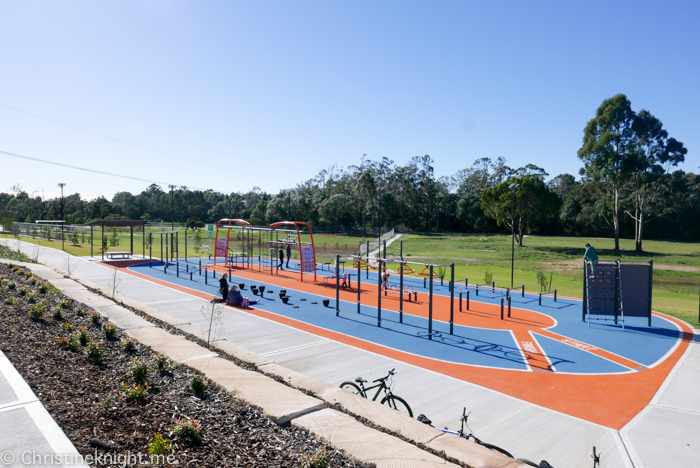 The $15 million park includes a ninja warrior training course for teens and adults, toddler climbing equipment, older kid / tween climbing equipment, flying foxes, swings, on and off-leash dog parks and a fitness area.
Get more info on visiting Casula Parklands Adventure Playground.
Blaxland Riverside Park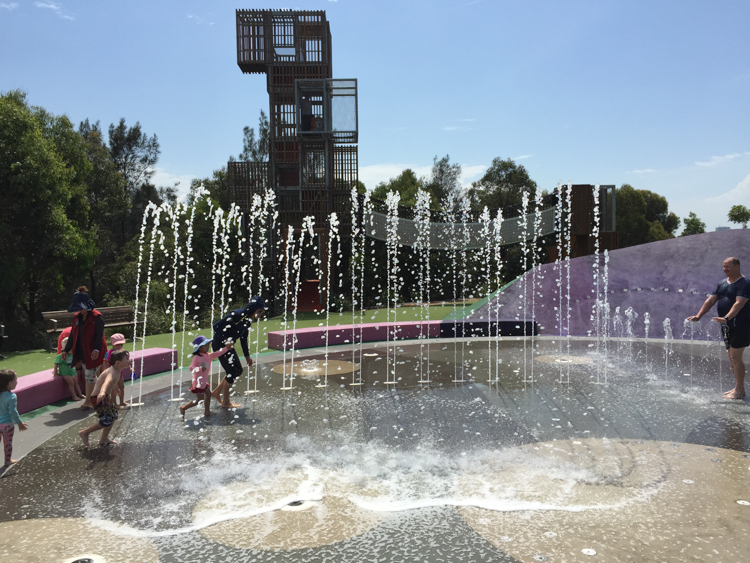 A gorgeous spot for families with one of the biggest playgrounds in Sydney set among three hectares of rolling hills and big open spaces. The playground caters for kids of all ages and abilities with a fantastic water play area (the largest outdoor water play facility in NSW), moving play elements, high and steep landforms and hidden and confined spaces. There's a double flying fox, mega-swing, tunnel slides, scramble wall, spinning play disk, Viking swing and a multi-level tree house to be discovered and enjoyed.
Get more info on Blaxland Riverside Park.
Museum of Fire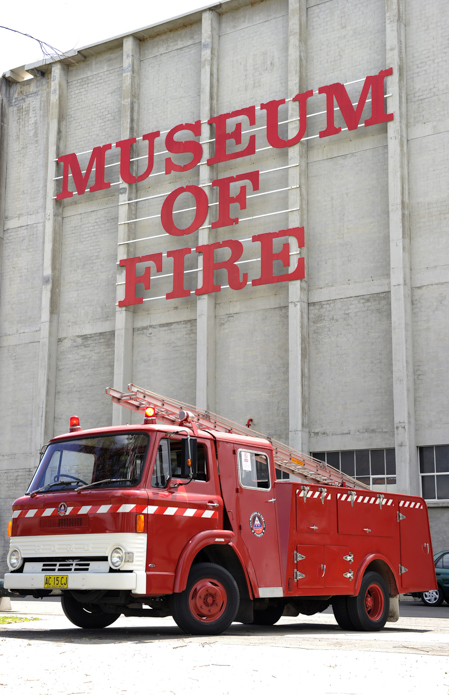 Enjoy exhibits focusing on fire safety and firefighting and explore historic fire trucks at the Museum of Fire in Penrith.
Junior firefighters will enjoy puzzles, dress-ups, fire safety activities and computer games.
Get more info on visiting the Museum of Fire here.
Image credit: Destination NSW Adam Hollingsworth
Museums Discovery Centre (MDC)
Inside the Museums Discovery Centre you'll find millions of treasures and the opportunity to learn about museum collecting, conservation and research practices.
Get more info on the MDC here.
NSW Rail Museum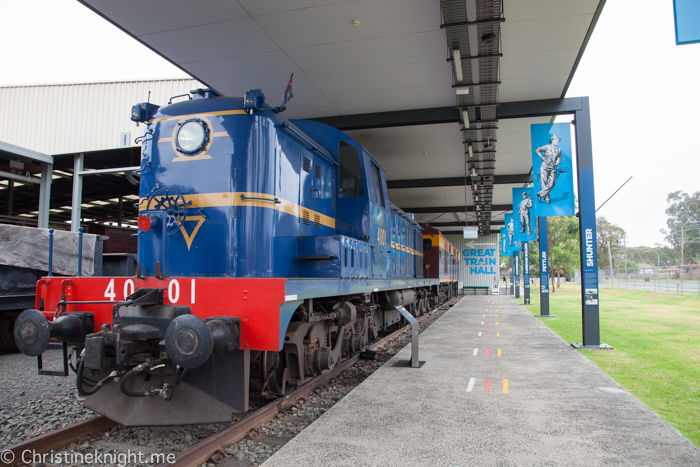 Bring your locomotive-loving kids to get up close to trains at the NSW Rail Museum in the historic town of Thirlmere. Since 1975 this little town has been home to a large collection of NSW's railway heritage, including over 100 vehicles that move on a railway including locomotives, railroad cars and more.
Get more info on visiting the NSW Rail Museum here.
Australian Botanic Garden Mount Annan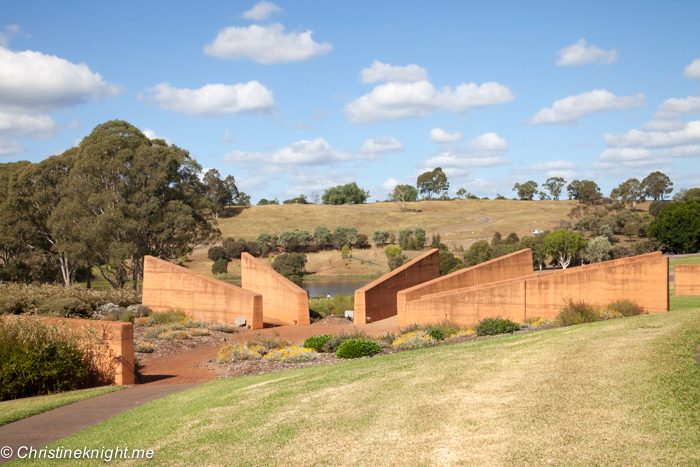 Explore Australia's unique plant life at the Australian Botanic Garden Mount Annan, a 416-hectare botanical garden located in Mount Annan, between Campbelltown and Camden. The wide, flat paths are a delight to follow as they weave in and around the garden areas, as are the grassy hills to roll down!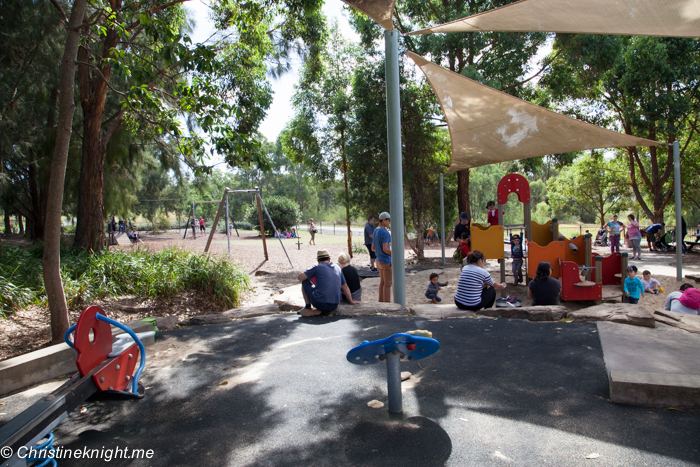 The Australian Botanic Garden Mount Annan has free entry, picnic shelters, barbecues and a playground with an excellent flying fox, making it the perfect outing for families.
Get more info on visiting the Australian Botanic Garden Mount Annan.
Featherdale Wildlife Park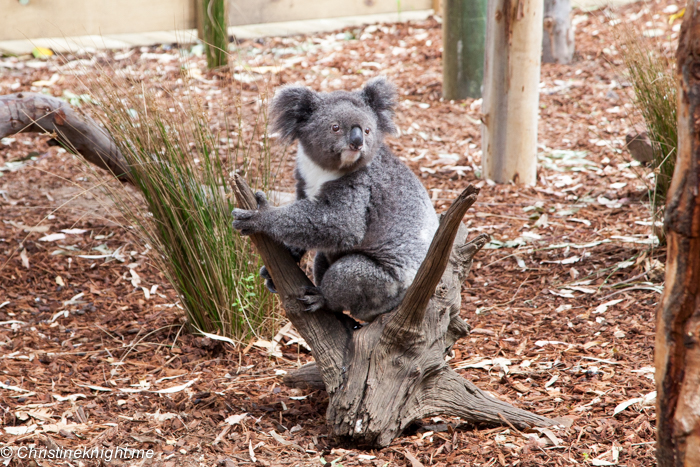 A privately-owned zoo in Doonside, near Blacktown, Featherdale Wildlife Park specialises in Australian native wildlife and birds, as well as reptiles and marsupials.
Get more info on visiting Featherdale Wildlife Park.
Calmsley Hill City Farm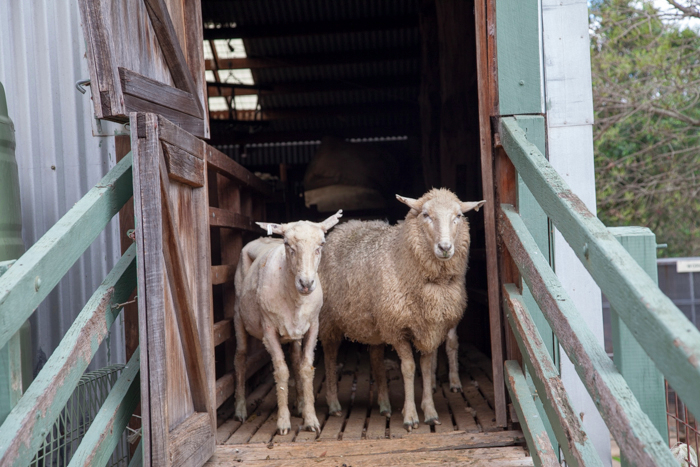 The place to introduce city kids to a farm! Calmsley Hill City Farm has plenty of farm animals to get up close to, plus tractor rides and interactive shows such as sheep shearing, a small playground, picnic area and cafe.
Get more info on visiting Calmsley Hill City Farm.
Skyline Drive-In Blacktown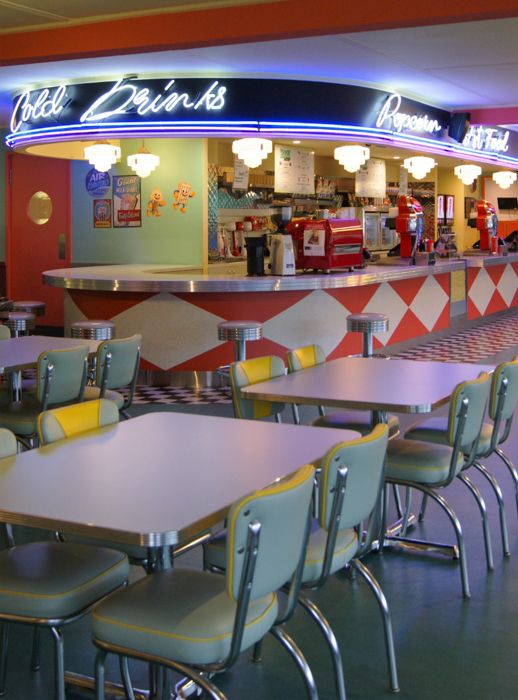 Watch a movie under the stars at Sydney's last remaining drive-in movie theatre. Introduce kids to the movie experience of a bygone era complete with a Happy Days-style diner, spiders and choc-tops. The gates open at 5:30pm, with parking allocated on a first-come, first-served basis. Tune your car's FM radio or bring along a portable radio to hear the movie. Before you leave home, check session times for what's on.
Sydney Olympic Park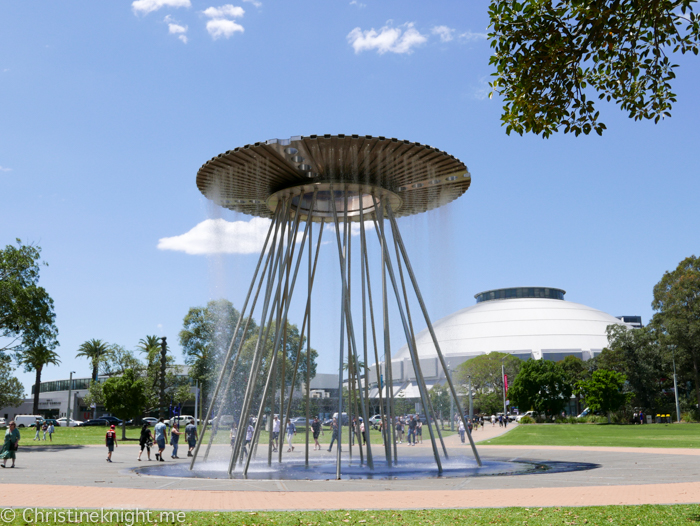 The site of the 2000 Sydney Olympic Games is now a monument to sporting legends and a peaceful parkland. Visit Cathy Freeman Park to see the Olympic Cauldron that was used throughout the games and has been transformed into a water feature that kids love to play under in summer, located next to a shady playground and vast grassy field.
To get there: Take a 30 minute train trip from Central Station to Olympic Park Station or a ferry from Circular Quay to Sydney Olympic Park Wharf.
Get info on visiting Sydney Olympic Park here.
Sydney Olympic Park Aquatic Centre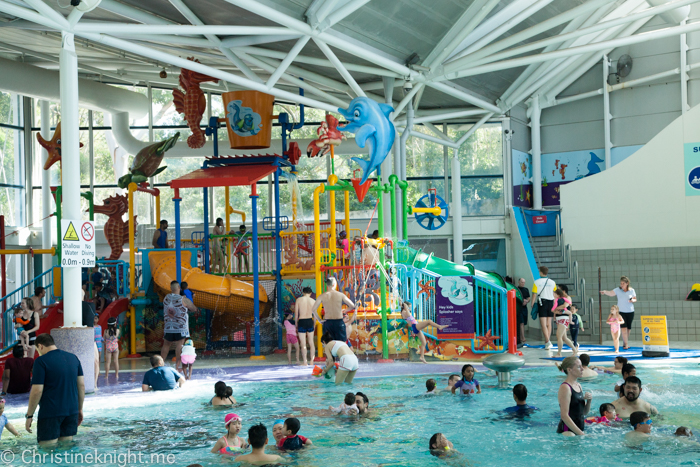 While adults will enjoy swimming in the same pool that Ian Thorpe won his Olympic gold medals at the 2000 Sydney Olympic Games, kids will go wild over the water slide, Splasher's Water Playground that caters for kids aged toddler and up, and Rapid River Ride that caters to all ages. Comfortably heated to 26 degrees, the Aquatic Centre is year-round fun.
Get more information on visiting the Sydney Olympic Park Aquatic Centre.
To get there: Take a 30 minute train trip from Central Station to Olympic Park Station or a ferry from Circular Quay to Sydney Olympic Park Wharf.
Bicentennial Park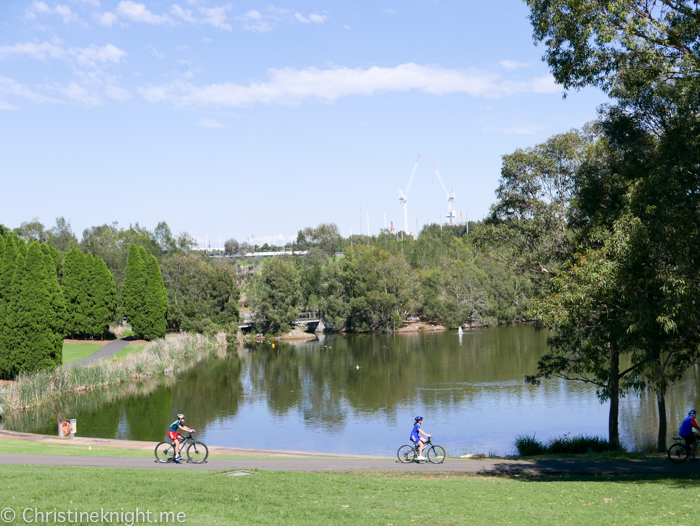 A fave for families with its wide expanses of undulating hills, plenty of shade and picnic spots. Bicentennial Park is a beautiful location that combines mangrove wetlands with 40 hectares of gentle hills, meadows, lakes, playgrounds and picnic shelters. Driving to this park is the best option but parking can also be a challenge so arrive early.
Read more about visiting Bicentennial Park.
Brickpit Ring Walk

Search for endangered frogs and learn about Sydney's brick-making history on this elevated walk over wetlands.
Read more about visiting the Brickpit Ring Walk.
Wentworth Common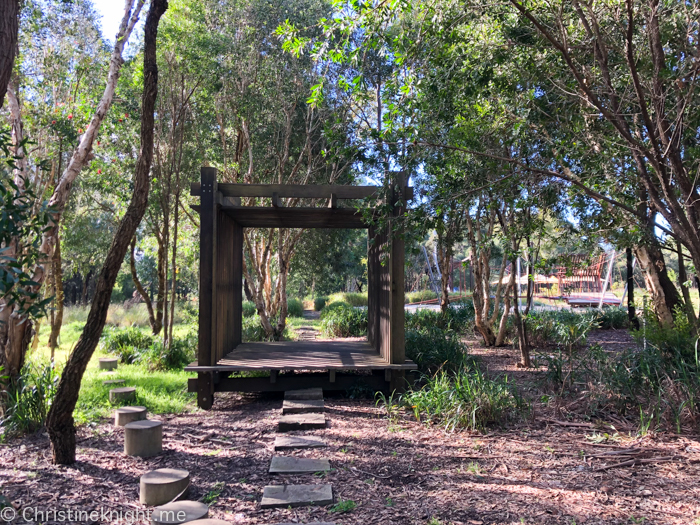 Enjoy a quiet picnic at this hidden gem of a park. Kids will love the huge adventure playground and bushland setting.
Read more about visiting Wentworth Common.
Newington Armory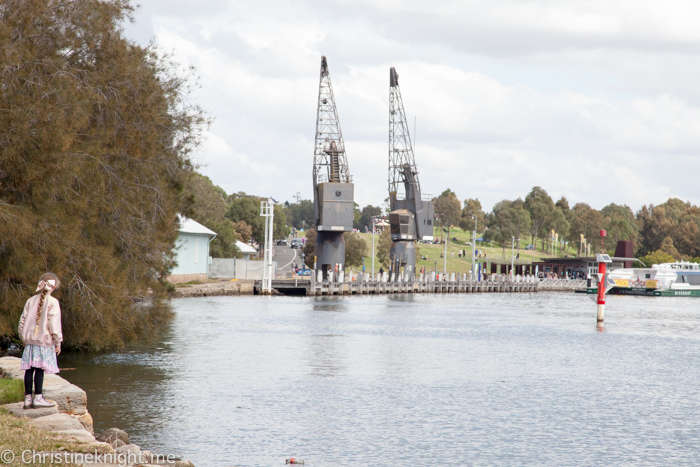 The world heritage-listed Newington Armory is now an industrial arts precinct with a fab sculpture walk (or bike) along the Parramatta River.
Read more about visiting the Newington Armory.
Ryde Park Playground & Scooter Track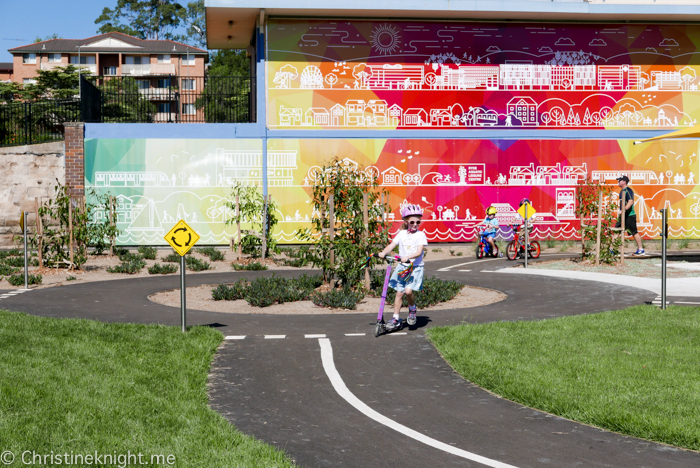 What a gem of a spot! Ryde Park has a shaded playground and a new scooter/bike track. The park also has sporting fields and picnic areas.
Get more info on Ryde Park here.
Western Sydney Parklands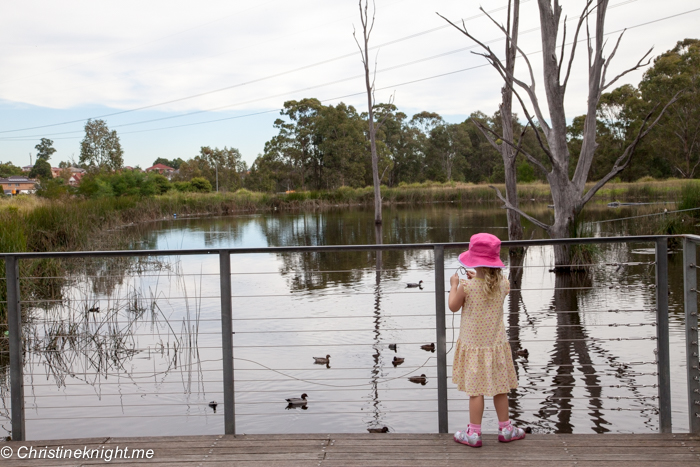 An urban park and nature reserve located in Sydney's western suburbs, the Western Sydney Parklands contains various parks and attractions that are perfect for families to enjoy.
Plough and Harrow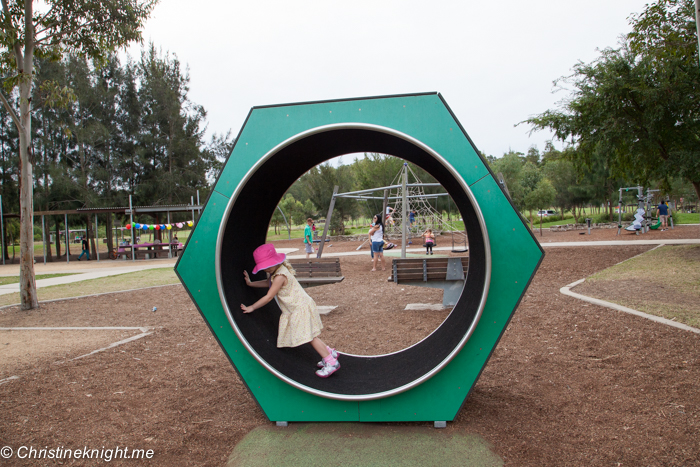 This popular picnic spot is surrounded by bush and features a playground, cafe, high ropes course and wide open spaces for kids to run free. The playground's hamster wheel is particularly popular!
Get more info on visiting Plough and Harrow.
Lizard Log Park & Playground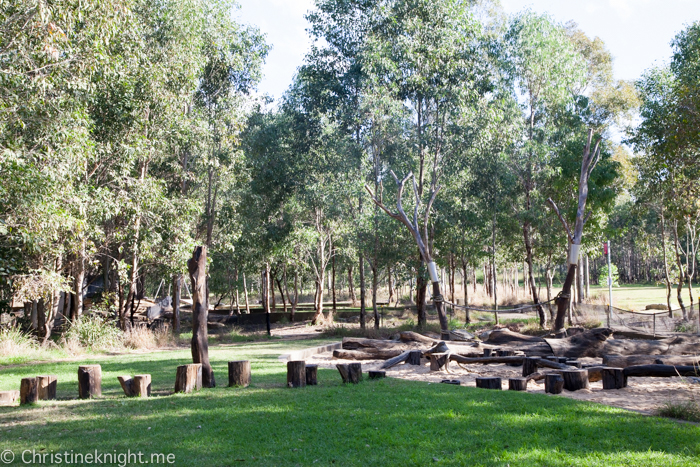 A nature-themed playground with a bush setting, Lizard Log also features walking and cycling tracks plus barbecue stations.
Read more about visiting Lizard Log Park and Playground.
Treetop Adventure Park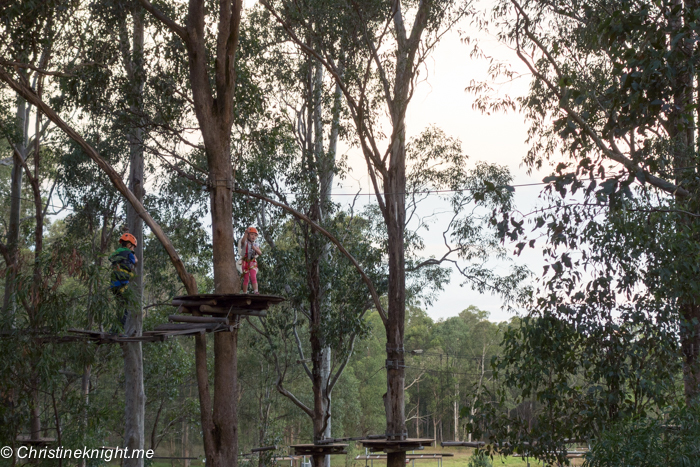 Adventurous kids will adore getting up high in the gum trees with the Treetop self-guided rope courses. With rope ladders, wobbly bridges and zip lines to navigate, it's the perfect place for kids to test their problem-solving ability as well as push physical boundaries. Kids must be aged three and older to participate, with the children's rope course designed for ages 3-9. Treetops Adventure park is located at the Plough and Harrow park.
Get more info on visiting Treetop Adventure Park.
Sydney Zoo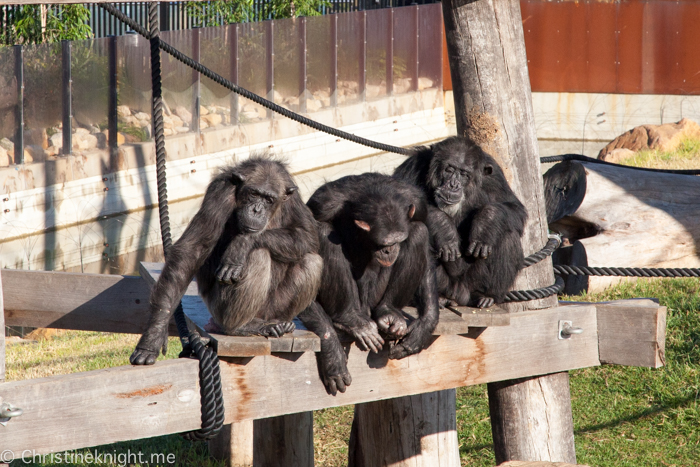 Located next to the sprawling Western Sydney Parklands, Sydney Zoo is home to over 2000 animal species, housed in 30 custom, state-of-the-art exhibits.
Get more info on visiting Sydney Zoo.
Raging Waters Sydney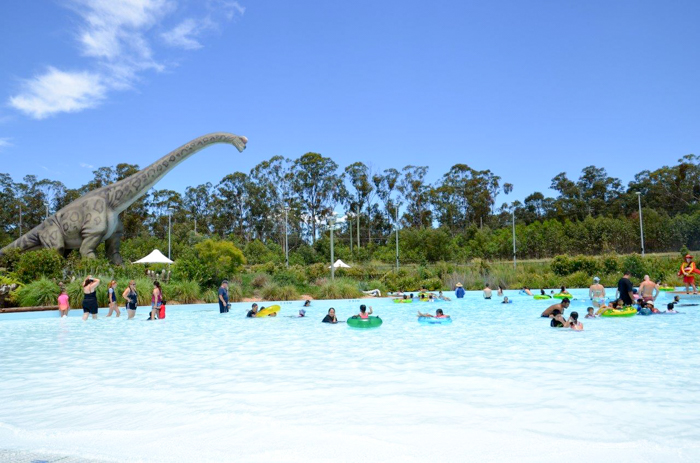 Cool down at Raging Waters Sydney (formerly Wet'n'Wild SYDNEY), a water theme park filled with over 40 slides, a zone dedicated to kids under 5 and a sandy beach. Popular with younger kids is the Nickelodeon Beach water splash park area that features characters like Dora, Spongebob and Teenage Mutant Ninja Turtles.
Get more info on visiting Raging Waters Sydney.
Image credit: Havewheelchairwilltravel.net.
Bungarribee Park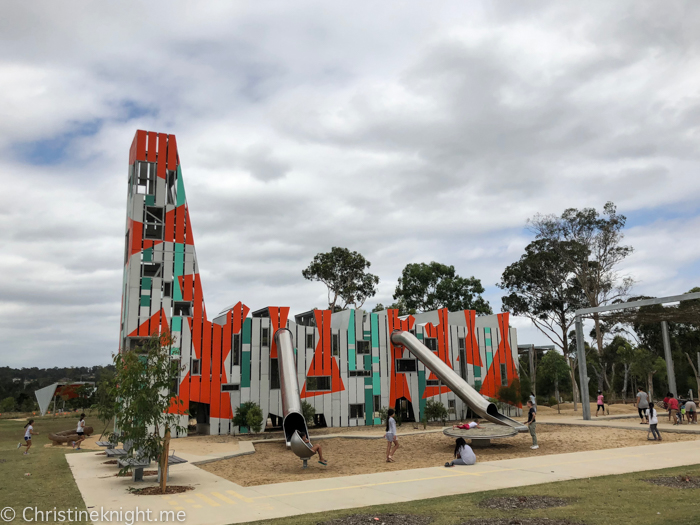 Opened in 2017, Bungarribee is a 200-hectare recreational space that features walking and cycling tracks, 20 barbecues, 13 picnic shelters and a playground with a climbing tower, flying fox, plenty of slides, swings and a water play area. Since this photo was taken, shade sails have been put up in the park.
Get more info on visiting Bungarribee Park.
Bigge Park, Liverpool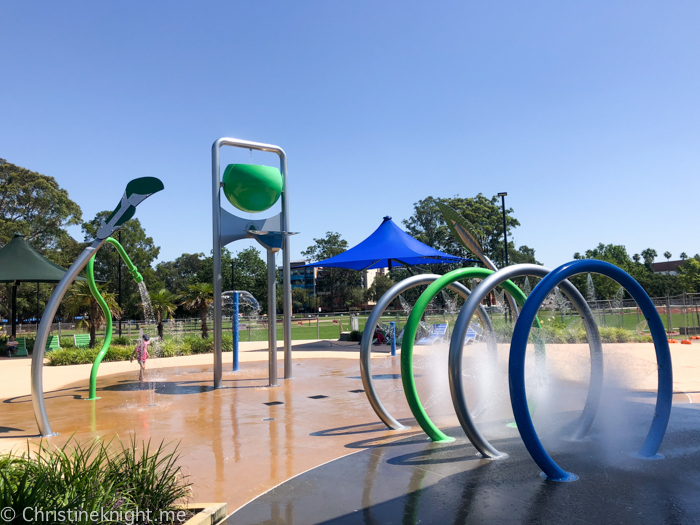 Bigge Park in Liverpool, a south-west suburb of Sydney, received a $5 million upgrade a few years back. The upgrade included a fantastic free water play area. Bigge Park also includes an accessible playground, a regular playground and climbing equipment.
Get more info on visiting Bigge Park.
Variety Livvi's Place, Bankstown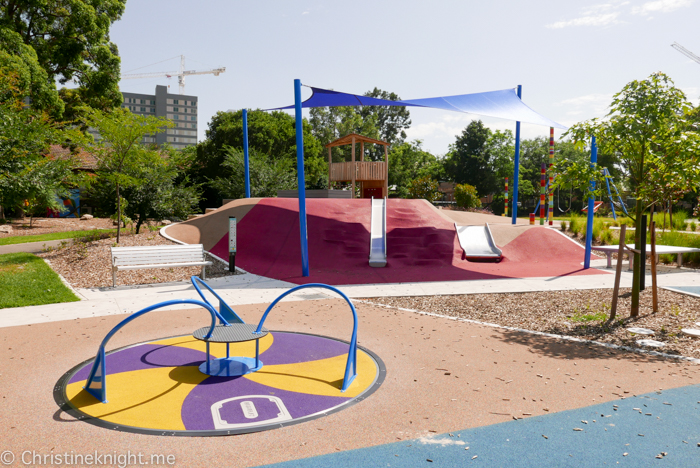 The Canterbury-Bankstown area's first all-abilities playground opened in late 2018, a joint project between Variety, the Children's Charity, and the Touched by Olivia foundation. The fully-fenced playground features picnic and bbq facilities, bathrooms, Variety Livvi's Place includes a sensory zone, flying fox with accessible seats, a climbing net, trampoline, swings with accessible seats, water play area, a climbing tower with ground level play features, two nest swings, roller table, accessible carousel, slides, a nature trail, sand play and a lizard log carved from wood.
Get more info on visiting Variety Livvi's Place here.
Fairfield Adventure Park Playground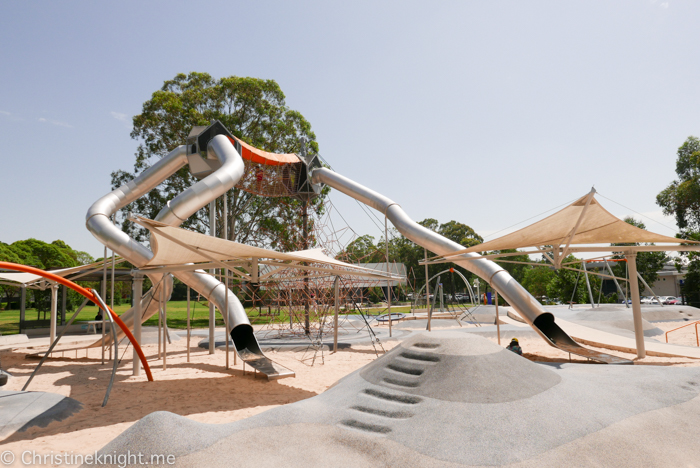 Especially designed to provide a play space for kids of a variety of ages, the Fairfield Adventure Playground brings the "wow" factor in spades. The park opened in 2015 after a $1.4 million council investment. With the star attractions designed specifically for teens, this is a unique playground that provides a much-needed recreational space for older kids.
Get more info on visiting the Fairfield Adventure Park Playground here.
Parramatta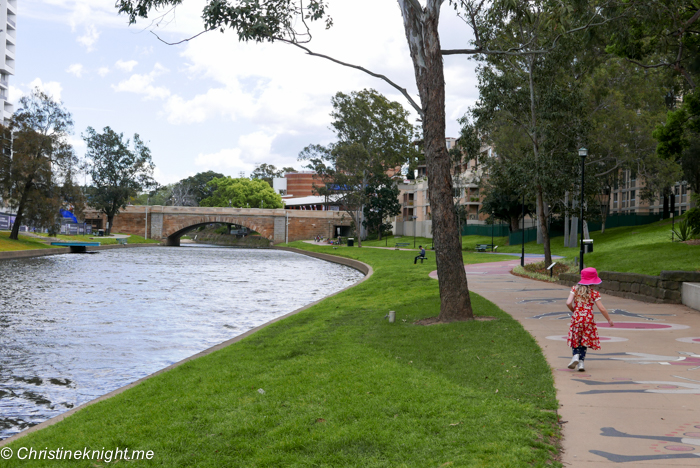 The second oldest city in Australia, Parramatta was founded in 1788 – the same year as Sydney. Walk up Church street to discover its vibrant, multicultural food scene, or walk along the river to discover the city's rich history.
Parramatta CBD Riverside Foreshore Park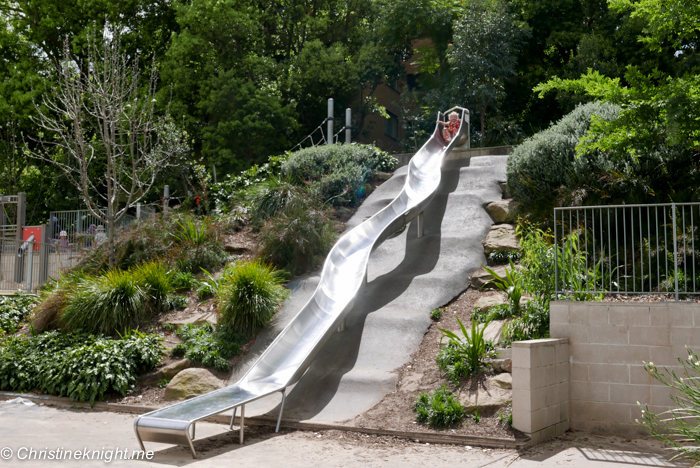 We love this playground with its tall slides and sand play area, situated right on the banks of the Parramatta River.
Get more info on the Parramatta CBD River Foreshore Park here.
James Ruse Reserve Playground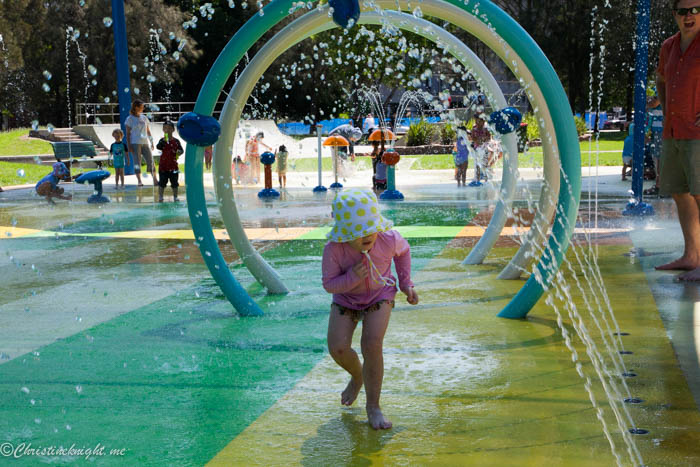 Our go-to when it's hot, this playground has an undercover water play area that is a fave of ours. It also features climbing structures.
Get more info on the James Ruse Reserve Playground here.
Parramatta Park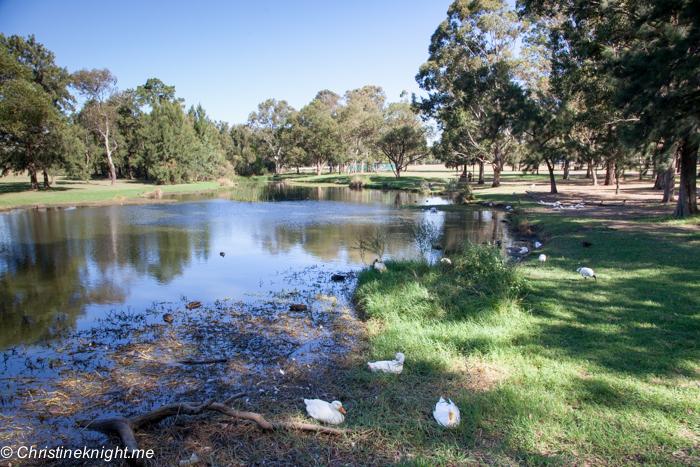 This World Heritage Listed park is a must see. Gazetted as a People's Park in 1858, Parramatta Park been a place for locals to enjoy for over 150 years. It's also home to Old Government House, a historic site and museum and Australia's oldest surviving building. Parramatta Park also features wide open spaces with shady trees for picnics, a large formal rose garden, a creek and two playgrounds. Get info on upcoming events in Parramatta Park.
Gatehouse Tea Rooms, Parramatta Park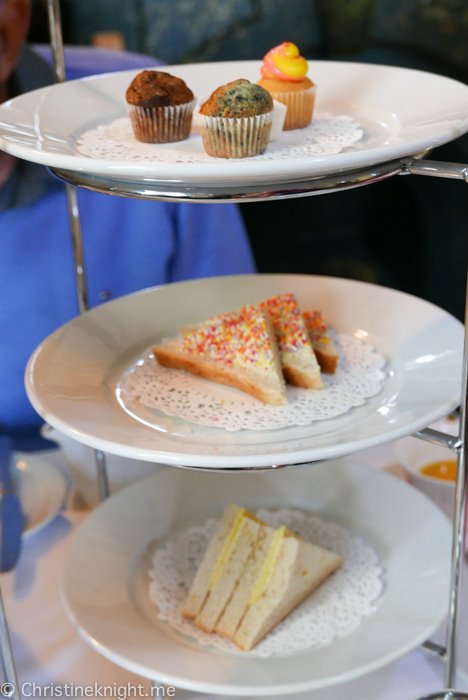 Enjoy high tea in the historic Gatehouse, located in beautiful Parramatta Park. Choose from a traditional high tea, savoury high tea or kids high tea. Gluten-free high tea, dairy-free high tea and vegan high tea are available.
Parramatta Park is rich in colonial history. In 2007 the park and Gatehouse building were granted World Heritage Listing by UNESCO.
Built in 1887, the Gatehouse is one of the oldest high tea venues in Australia, and my favourite spot for high tea in Parramatta.
Get more info on the Gatehouse Tea Rooms here.
Gatehouse Tea Rooms, Macquarie St Gatehouse, Parramatta Park, Parramatta
Domain Creek Playground Parramatta Park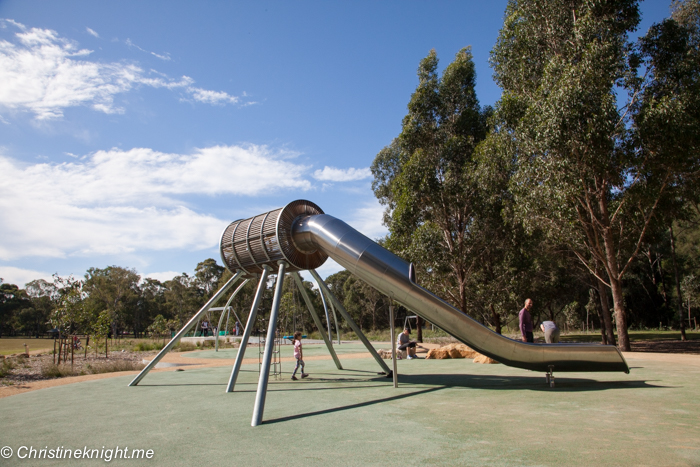 The largest and most modern playground in Parramatta Park, the Domain Creek Playground is nature-based and features mazes made from branches and wires, water pumps and sand diggers, a flying fox and sunken trampolines.
Get more info on visiting Domain Creek Playground.
Paperbark Playground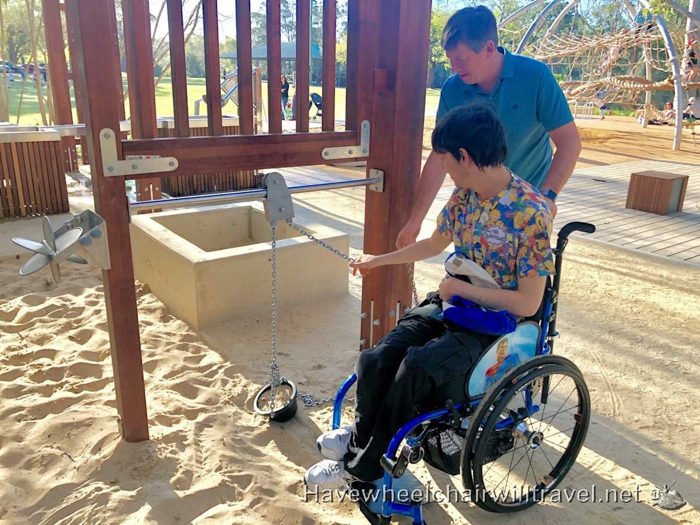 Paperback Playground is the newest playground in the park and has some inclusive features. Located in the historic Gardens Precinct near the George Street Gatehouse, the playground is best suited to children and toddlers. Features include an accessible sandpit, swings and a carousel which kids with varied mobility, including wheelchair users, can use, as well as the 'explorer dome' centrepiece – a maze made of nets, ropes, ladders and tubes best suited to older children. The playground floor is covered with 'Softfall' pavements and there's plenty of seats for parents and carers.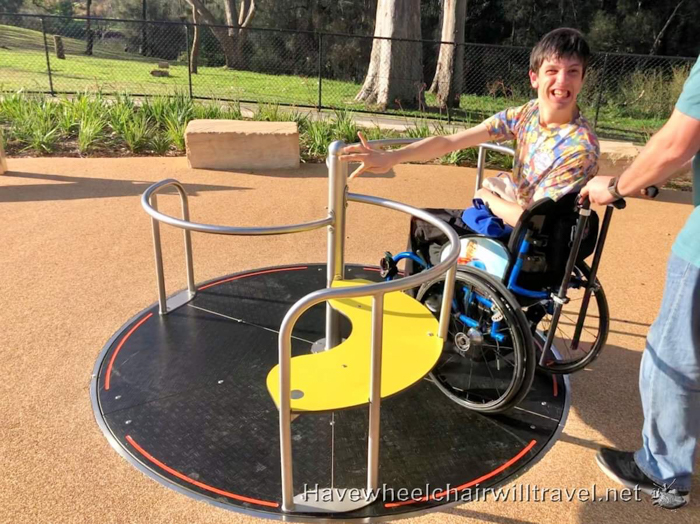 Thank you to Have Wheelchair Will Travel for the images.
Elizabeth Farm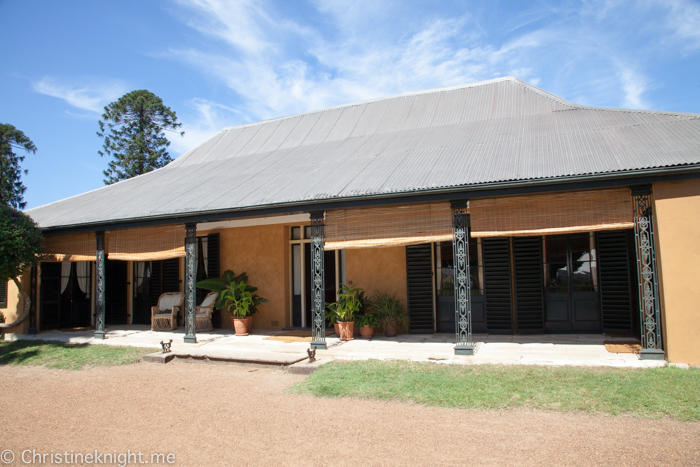 Built in 1973 for John and Elizabeth Macarthur, Elizabeth Farm is one of the oldest homes in Australia. Inside the house you'll find reproductions of furnishings and objects that belonged to the home's original owners. Wander the recreated 1930s garden or enjoy a Devonshire tea at the tea room. The scones are some of the best we have ever tasted.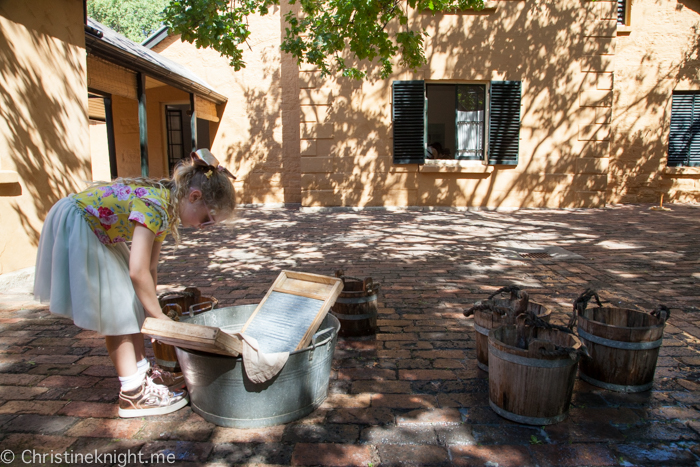 Elizabeth Farm runs year-round family tours and programs to engage kids in the history of the property and introduce them to what life was like during the early 19th century. Kids will get a kick out of trying to do the laundry in a tub, throwing quoits or doing some craft. Get info on upcoming events and programs here.
Carnes Hill Community & Recreation Precinct & Skate Plaza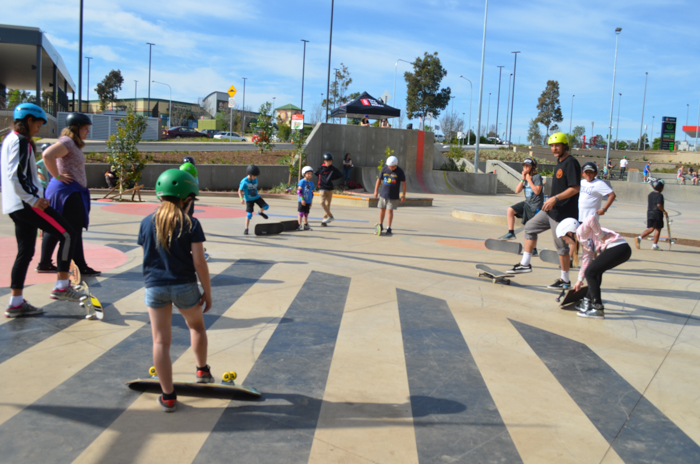 This lively community precinct includes an excellent library with large kids' area, excellent playground, community centre, outdoor fitness stations, gym, cafe, sports courts and picnic areas. The Carnes Hill Skate Plaza is also located in the precinct, a fab spot for kids to bring their scooters and bikes and enjoy a sprawling park that is suitable for all ages and levels of experience.
Images courtesy of Liverpool City Council

More things to do in Sydney
Find a list of the best things to do in Sydney with kids here.
Find things to do in Sydney for free here.
Get a list of the best kid-friendly beaches in Sydney.
Find the best animal experiences in Sydney here.
Visit the best kid-friendly restaurants in Sydney here.
Find the best high teas in Sydney here.
Head to one of the best museums in Sydney here.
Check out things to do in Sydney on a rainy day here.
Enjoy one of the best ocean pools in Sydney here.
First time visiting Sydney? Get tips for first time visitors to Sydney here.
Visiting Sydney? Find places to stay here.