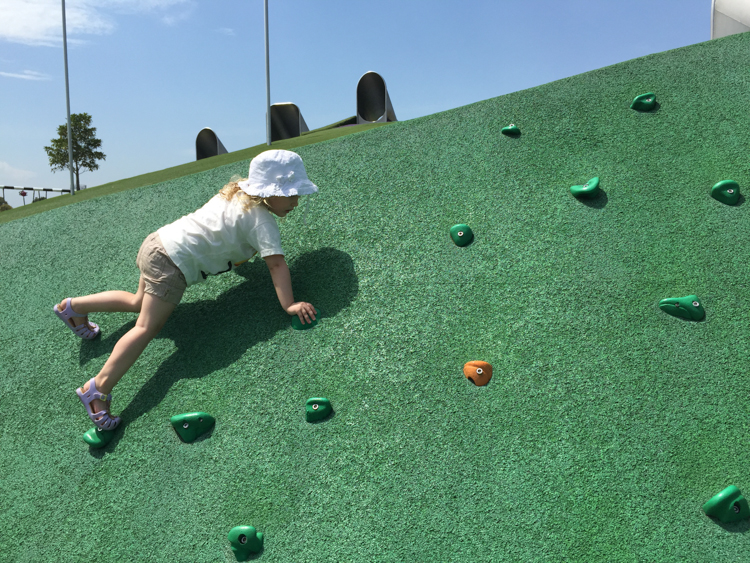 Once of the fun things about being new to being a parent in Sydney is discovering for the first time fun kid-related things, such as the Blaxland Riverside Park playground. Even though I grew up in Sydney, so much has changed since I was a kid that a lot of the city feels brand new to me.
Blaxland Riverside Park had been suggested to me by a few friends, so I checked it out on a hot Autumn day with Cheese and my parents. Turns out the playground is the biggest in Sydney, with new play equipment set among three hectares of rolling green hills and big open spaces.
The playground caters for kids of all ages and abilities with a fantastic water play area (the largest outdoor water play facility in NSW), moving play elements, high and steep landforms and hidden and confined spaces. There's a double flying fox, mega-swing, tunnel slides, scramble wall, spinning play disk, Viking swing and a multi-level tree house to be discovered and enjoyed.
Since the play space is so spread out, it really forces – I mean, encourages – parents (or carers) to get actively involved with the play.
I was incredibly impressed with the playground, with the only improvement I'd have liked being shade cloths over the equipment where possible.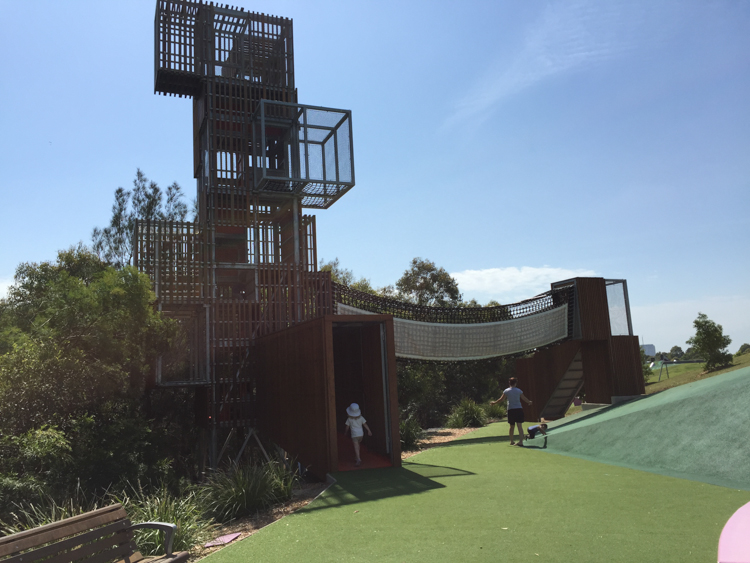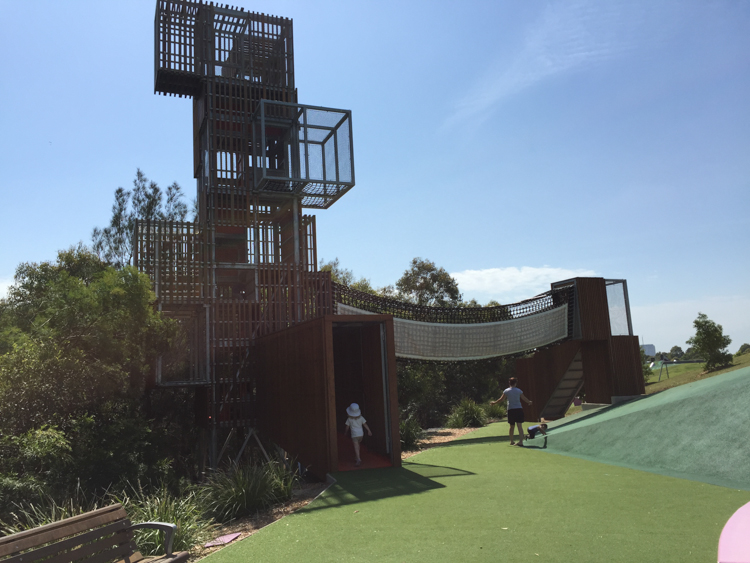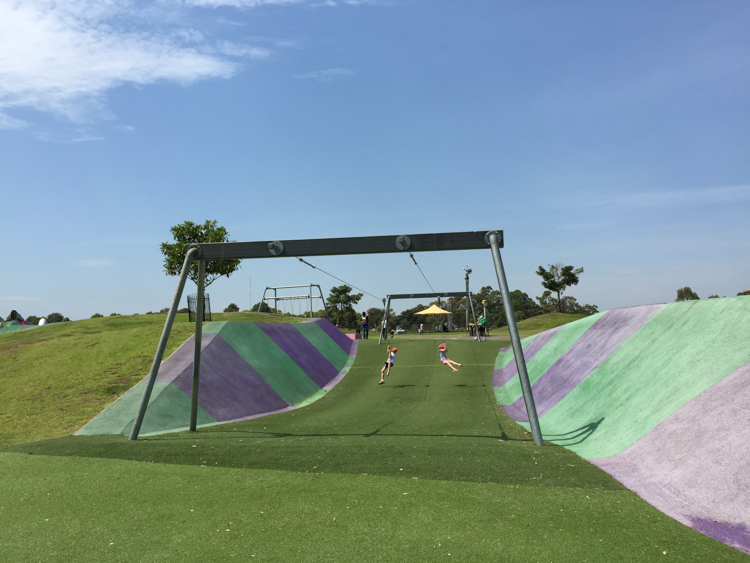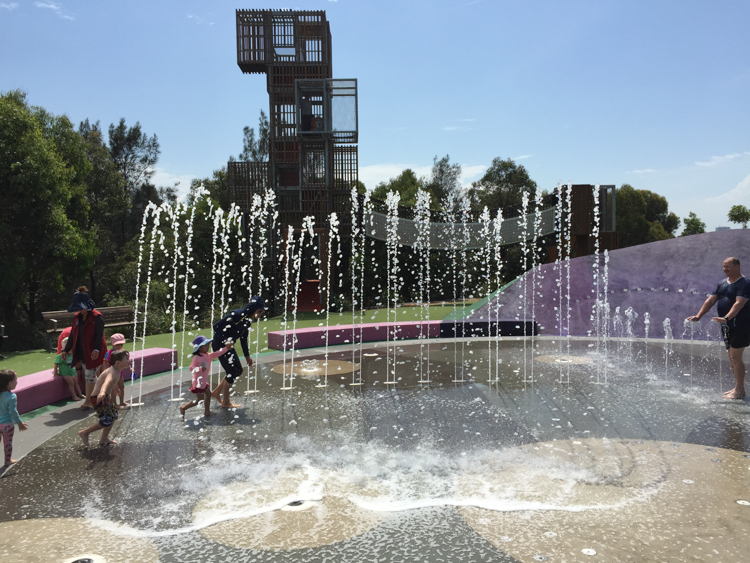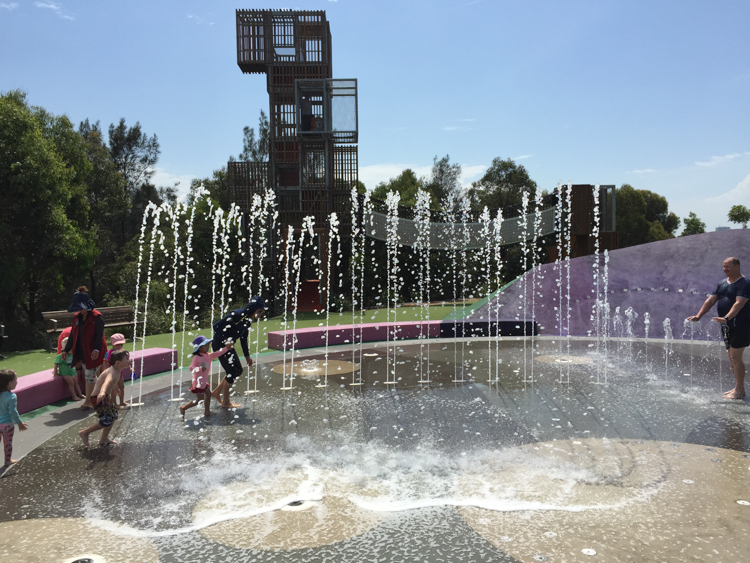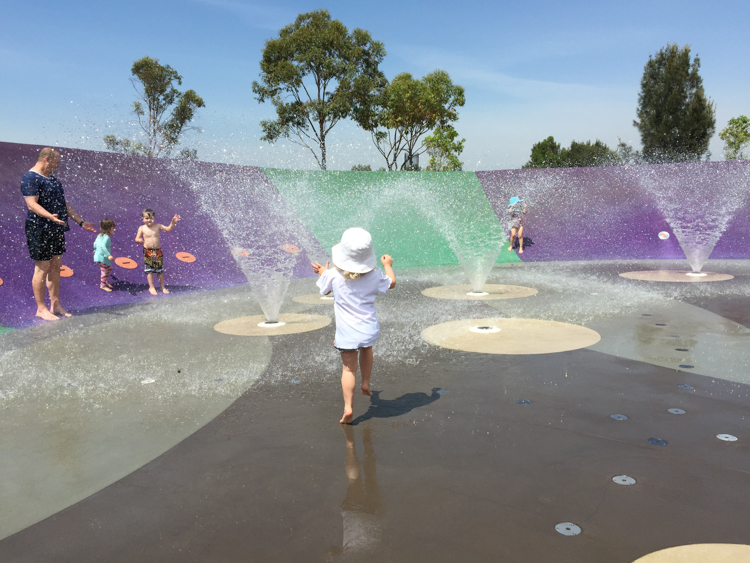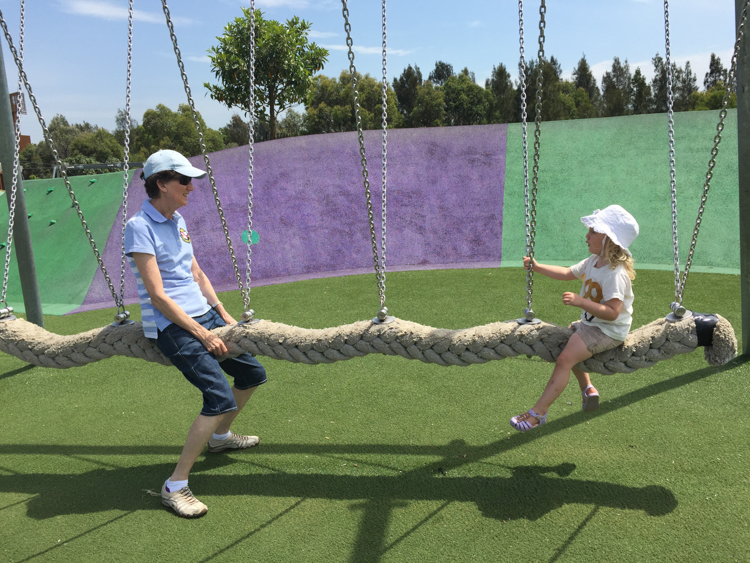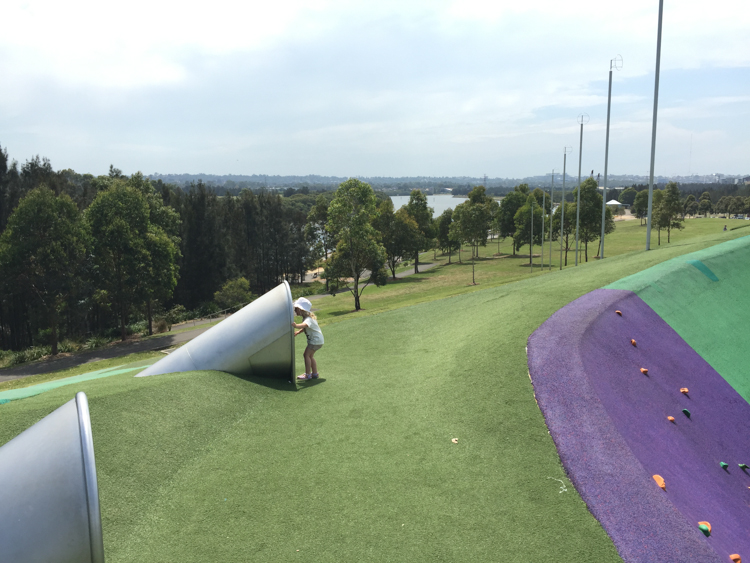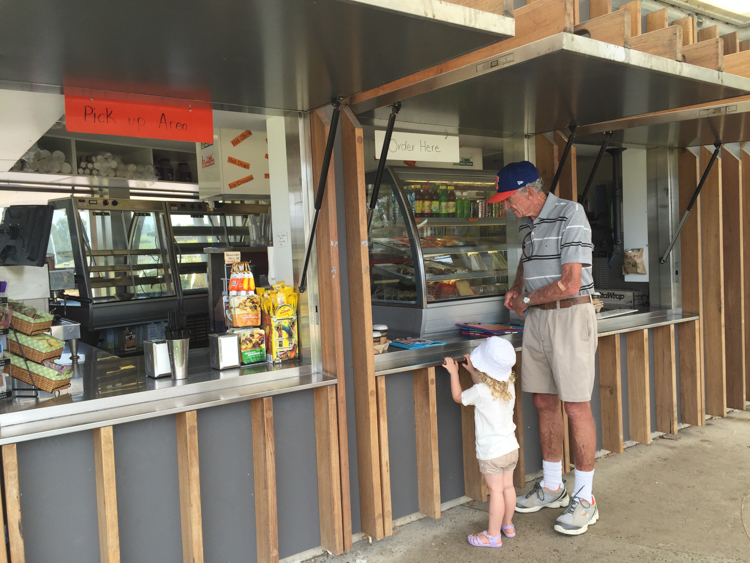 If you get hungry or thirsty, there's a little cafe in the playground serving basic pastries and lunch food. In the same block are facilities such as a family room with changing tables.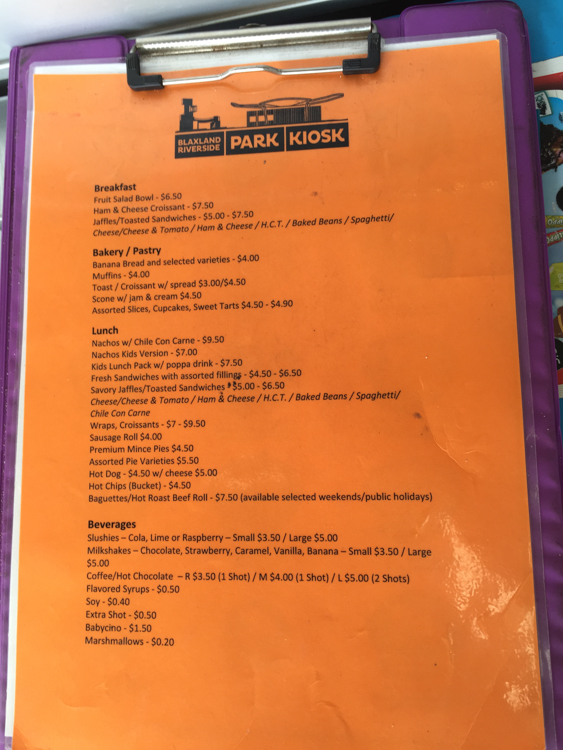 Blaxland Riverside Playground
Jamieson St, Sydney NSW 2127
Hours of operation of water play: 10am – 4pm
Parking: Free parking is limited. You can also park in P5 car park, located off Hill Road, and make use of the pathways to cycle or walk to the play space. Parking at P5 carpark costs $4 per hour, maximum $20 (except on event days, when a flat fee of $25 may apply).

Christine is the editor of Adventure, Baby!