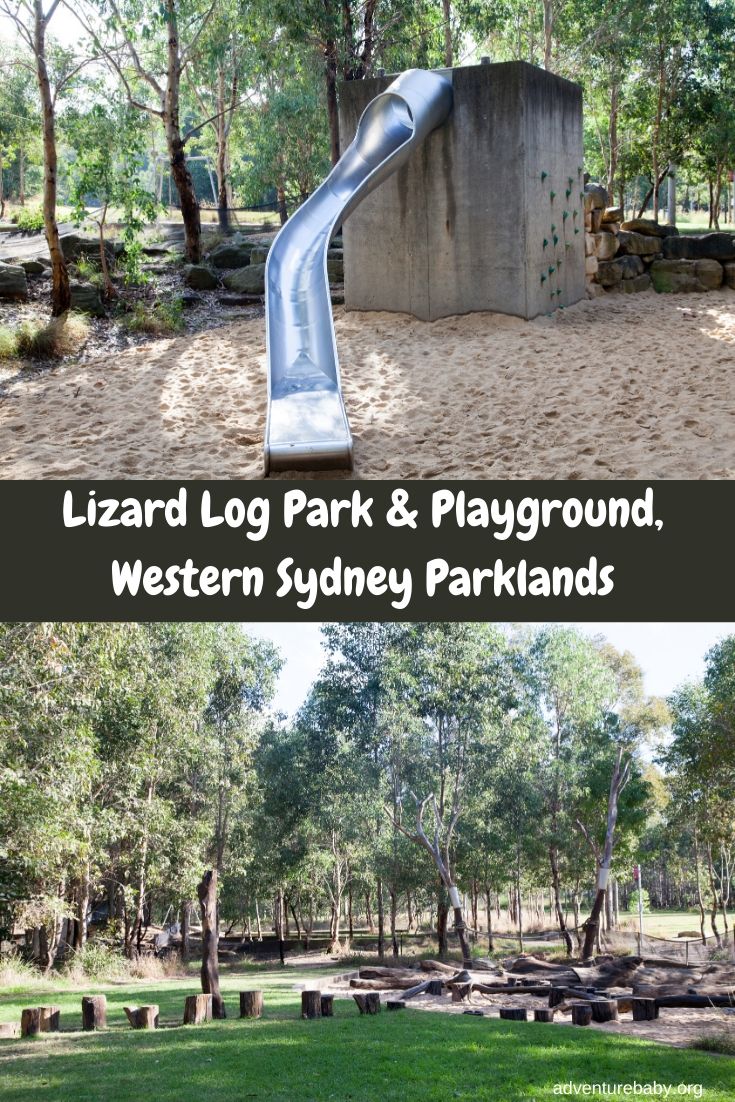 Lizard Log Park & Playground, Western Sydney Parklands
Lizard Log is a bushland park in the Western Sydney Parklands. This beautiful green space features a nature-themed playground, scenic walks, cycling tracks and a dam.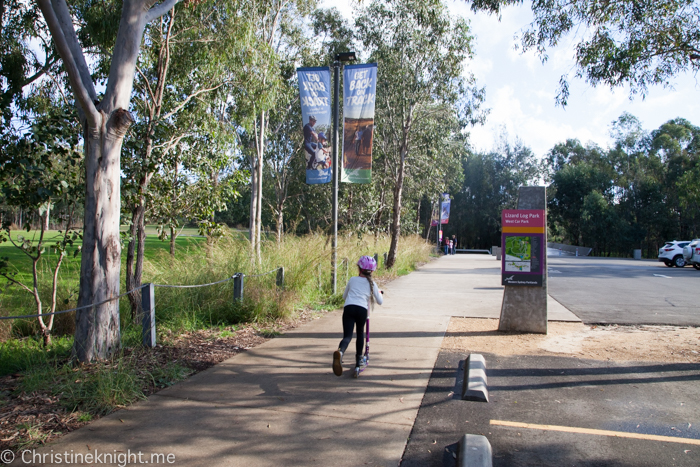 As part of the sprawling Western Sydney Parkland nature space, Lizard Log park is often overlooked in favour of its bigger, brighter cousins. As such, the park is generally a quiet one in comparison to the other better known areas, and is a quiet, relaxing space to enjoy nature with less people around.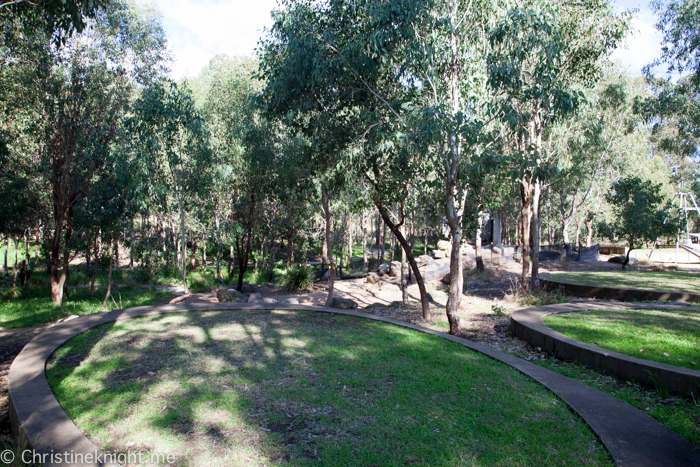 Lizard Log playground sprawls through the natural landscape, with features designed to blend into the bush. The park as a result is full of surprises, with hidden features waiting to be discovered while running through the various paths among the trees.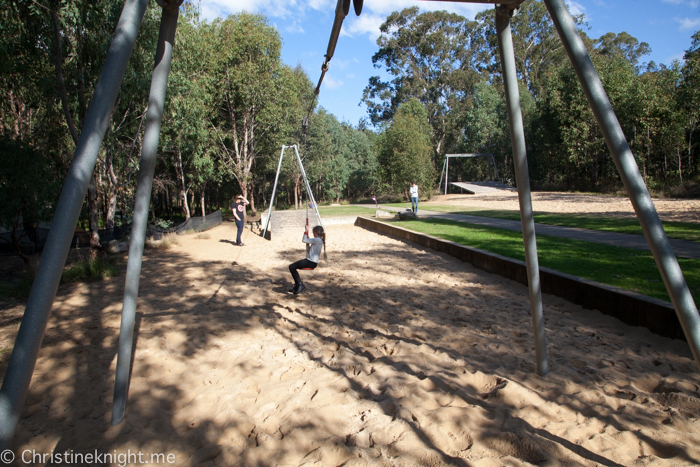 The playground features an extremely long dual flying fox and single flying fox that are perfect for thrill-seekers.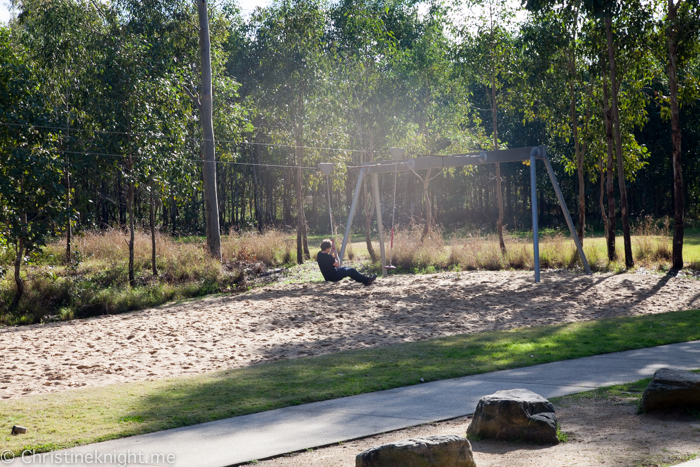 Nearby is a climbing wall with a slide.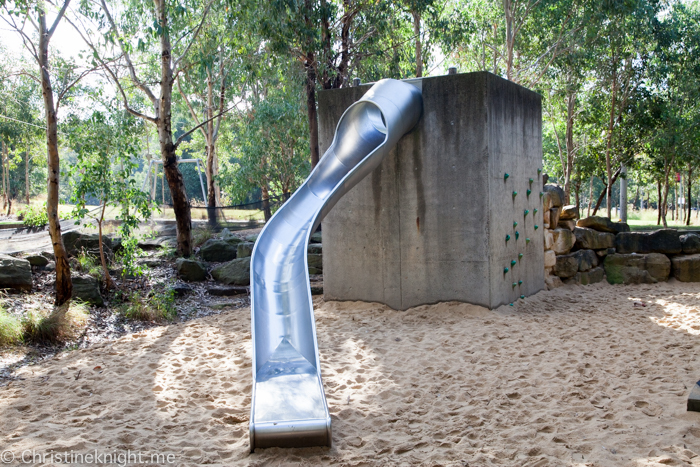 Through some trees are a giant sand pit with digging implements, two massive basket swings and a turning circle.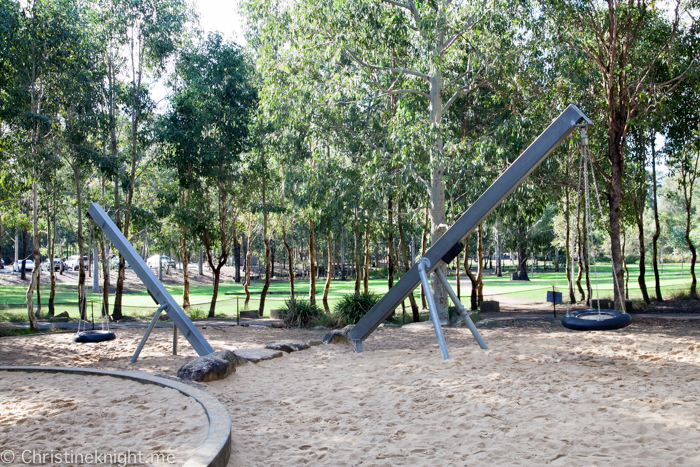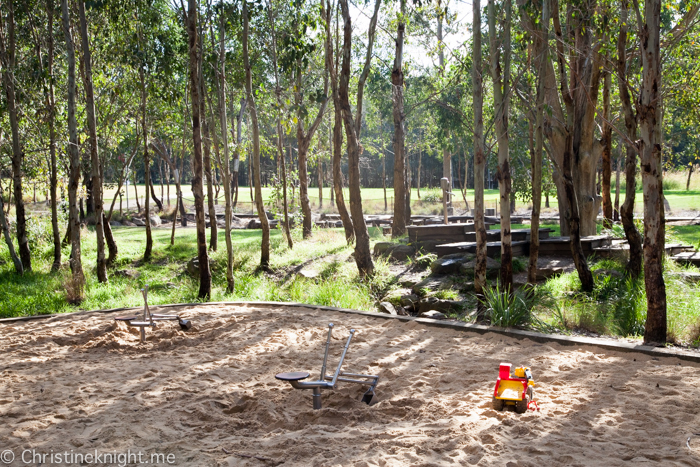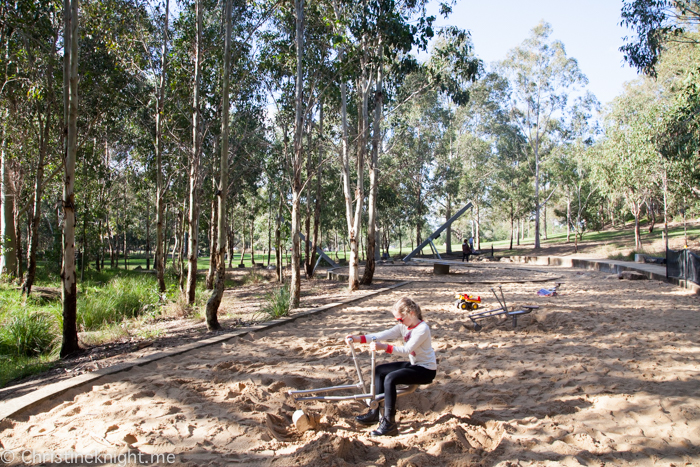 Hidden nearby in the trees is a water pump with a water play deck.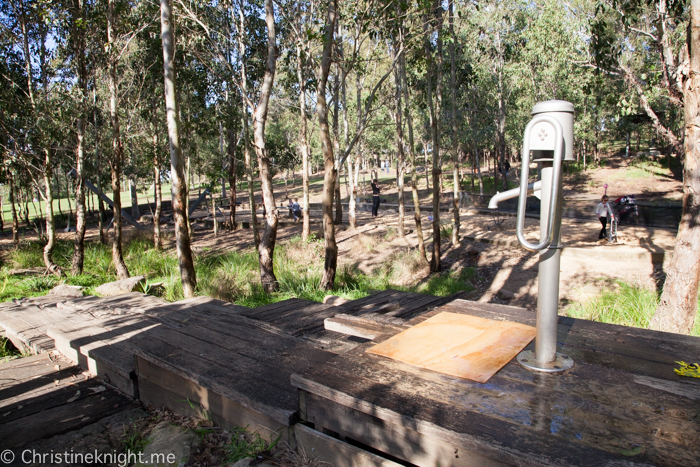 Our favourite feature was the sand pit area with logs and ropes for balancing. We made challenges to see who could get through the circuit quickest.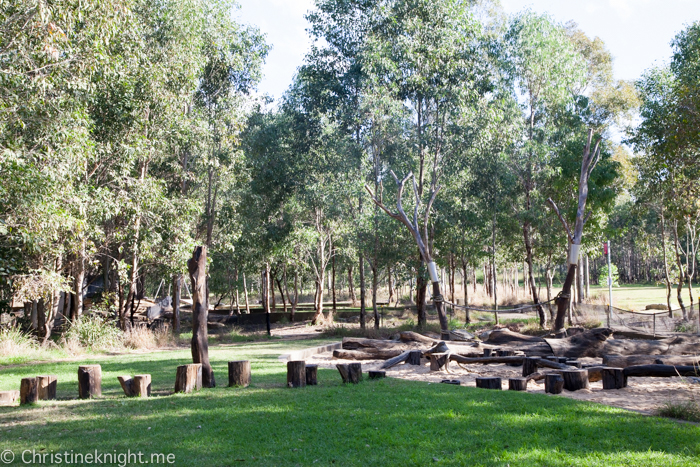 There are also wood-carved animals in the section, including the lizard.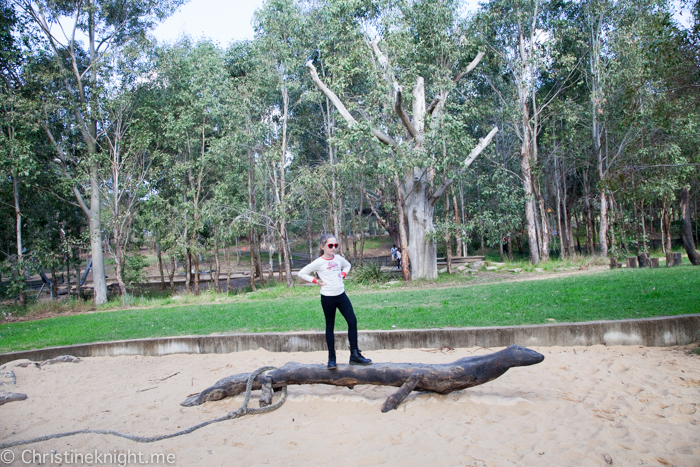 Around the playground are paths that loop around the park, nice and flat, so perfect for bikes, scooters, wheelchairs and strollers.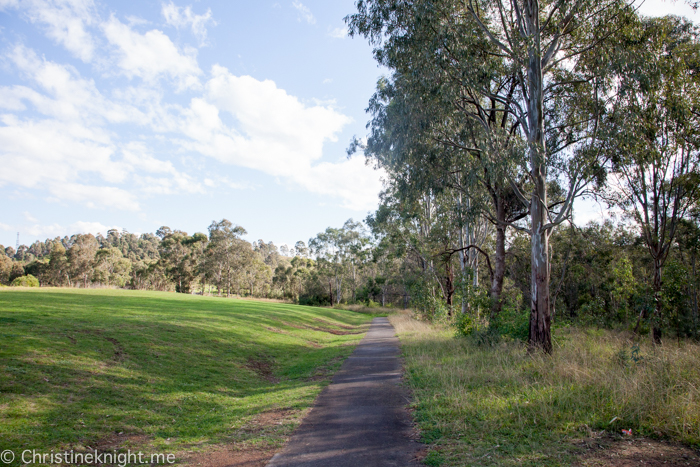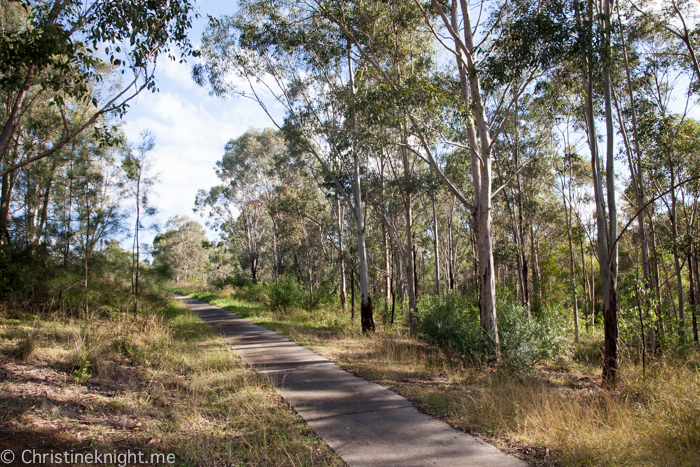 For a short walk, take the 1.6km Pimelea Loop path that circles around Lizard Log. For a longer walk or cycle take the Parklands Track, which connects Lizard Log to The Dairy, Calmsley Hill City Farm, Moonrise Lookout, Sugarloaf Ridge and Prospect Reservoir.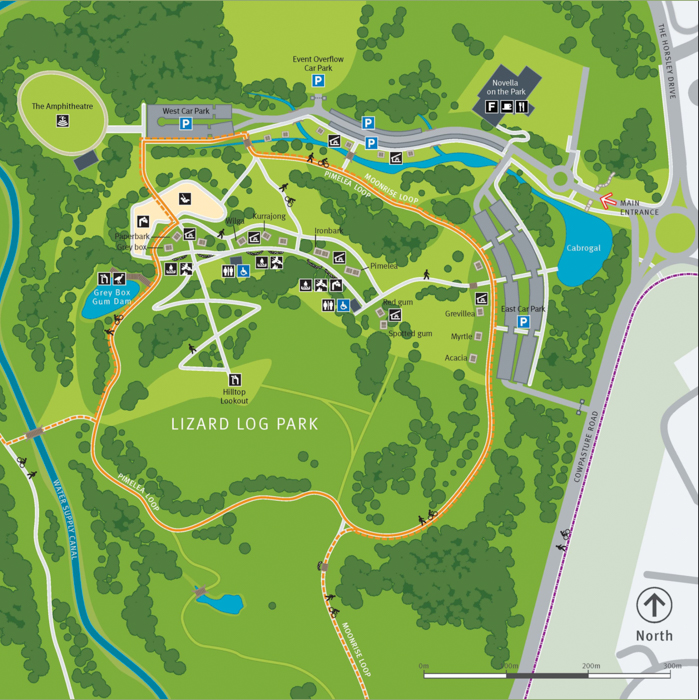 Lizard Log park has excellent barbecue and picnic facilities which make it an excellent choice for family gatherings and parties. There are 20 picnic shelters, most free and readily available, with 10 able to be booked for parties and special occasions.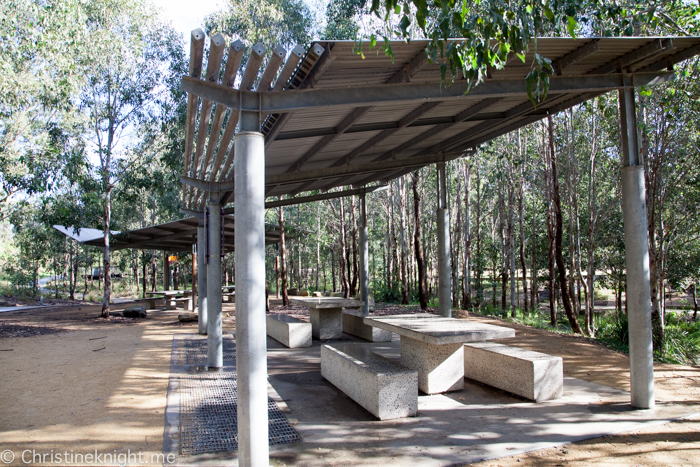 There are 24 electric barbecues and 10 coal barbecue stations (concrete platforms for you to use your own barbecue on) are available free of charge for the public to use. Please leave them clean after use! Portable gas barbecues can also be used.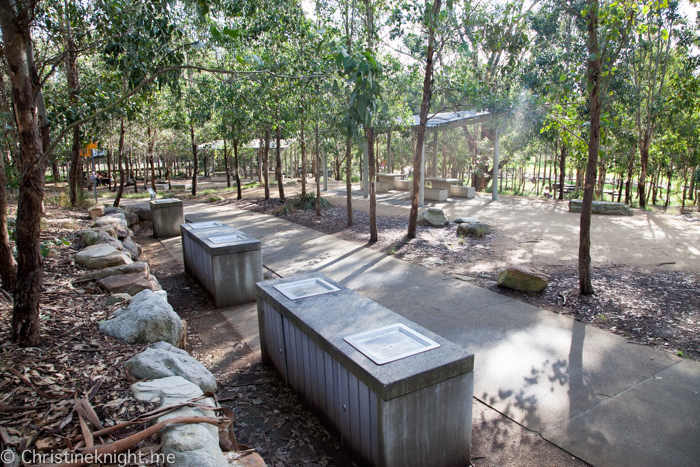 There is a little cafe, Saluti Cafe by Novella, near the park entrance to grab a coffee. It was closed when we visited. There is often an ice-cream van in the park for old school soft-serves. Every Saturday, Lizard Log Markets, are held in the park.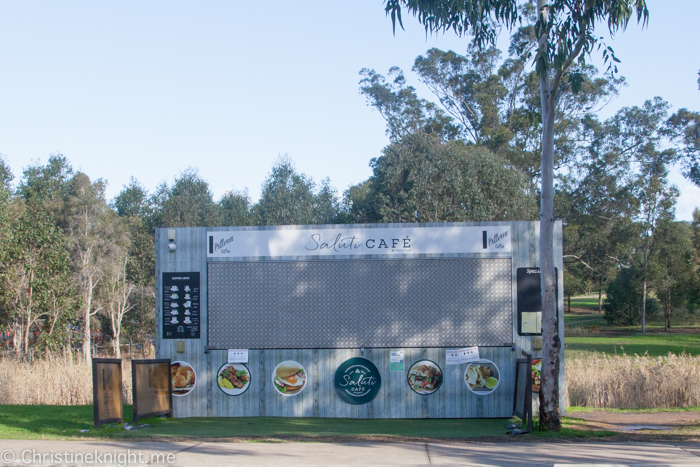 The entrance to Lizard Log park and playground is at the corner of Cowpasture Road and The Horsley Drive, Abbotsbury. There are two carparks, one on the east and one on the west side of Lizard Log. Time restrictions apply in some areas.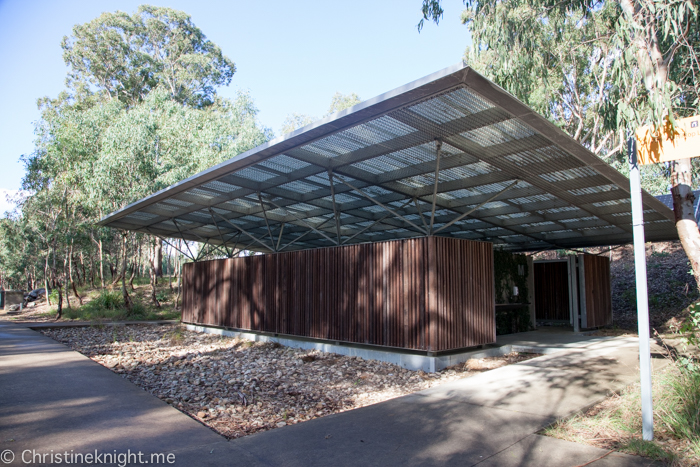 There are two modern, clean toilet blocks with accessible facilities, can be found at two locations in the centre of Lizard Log, close to picnic shelters.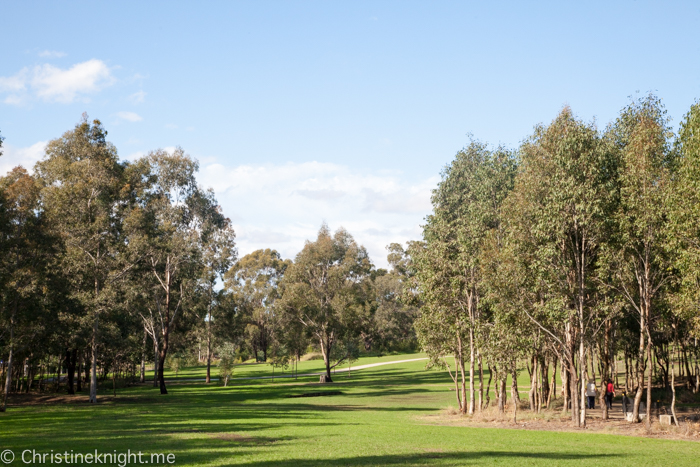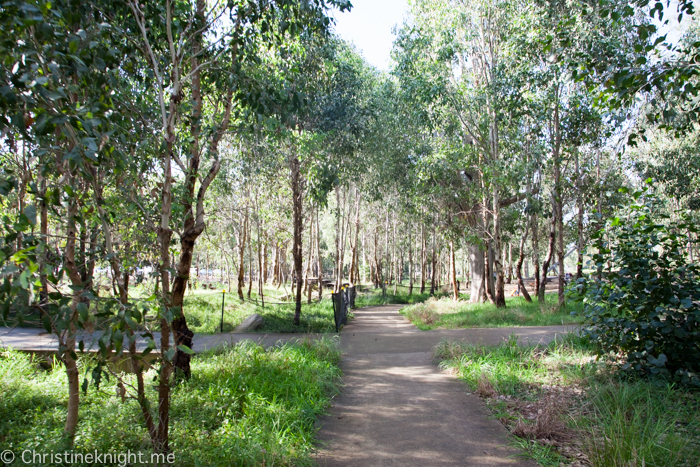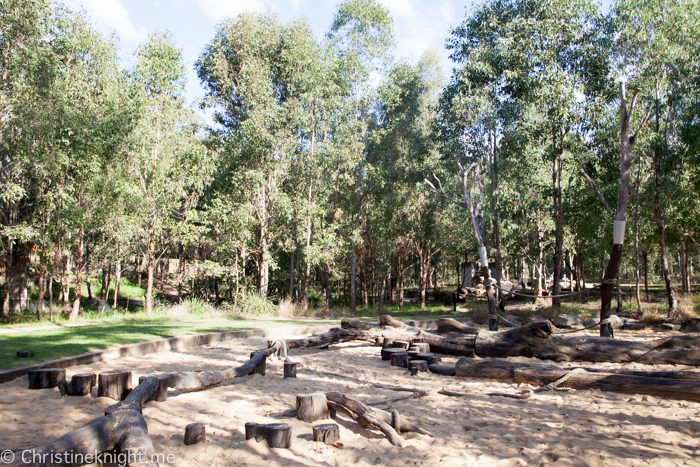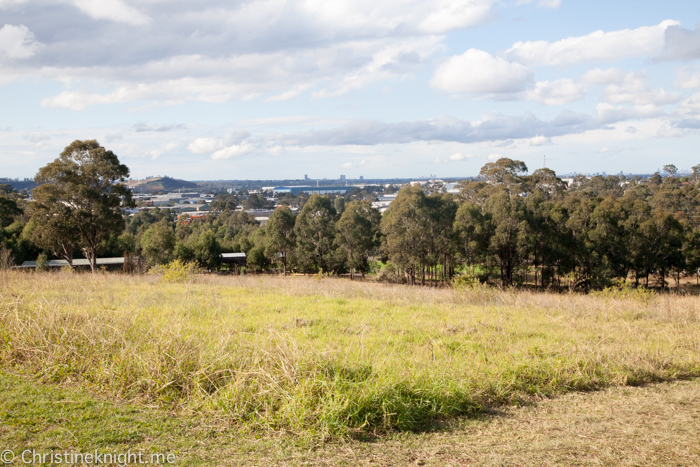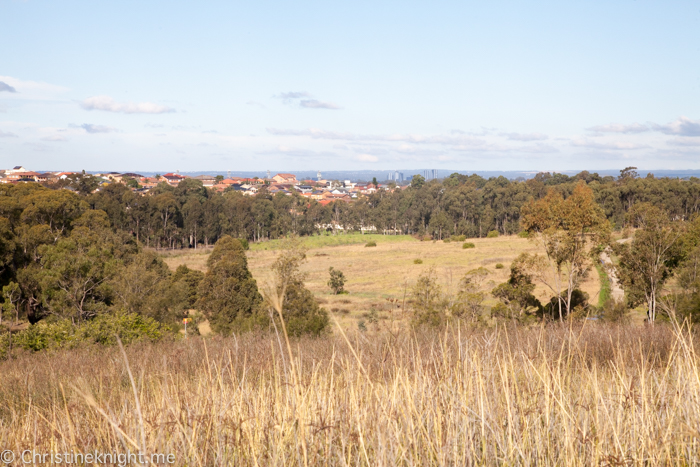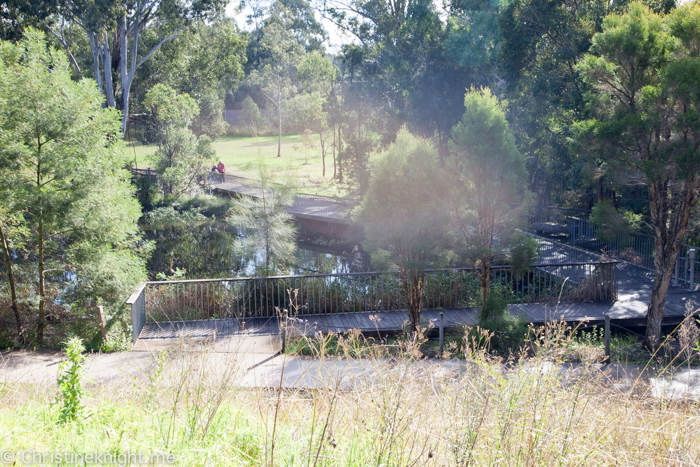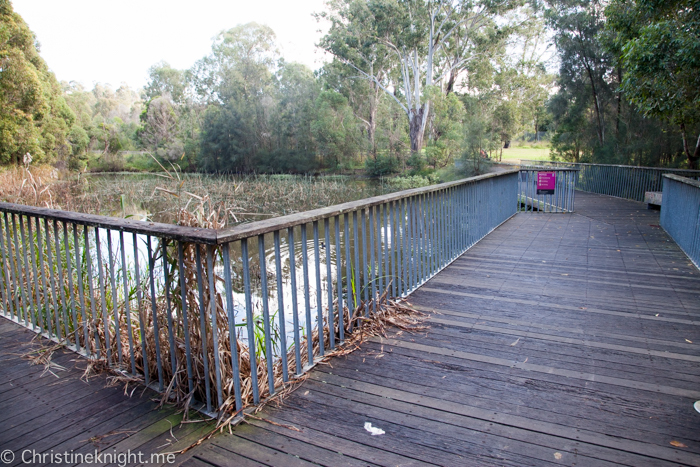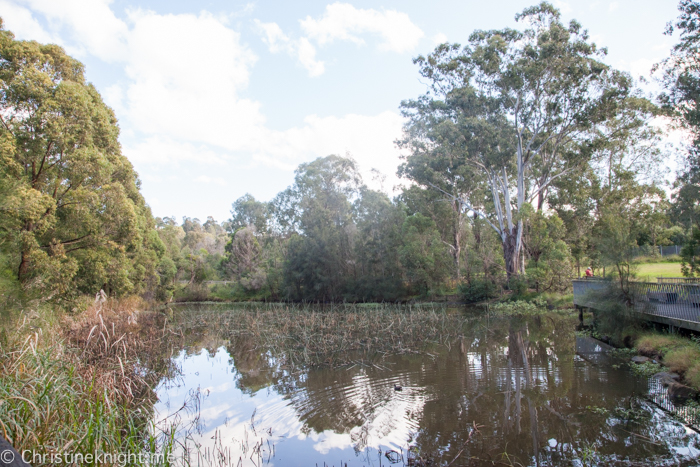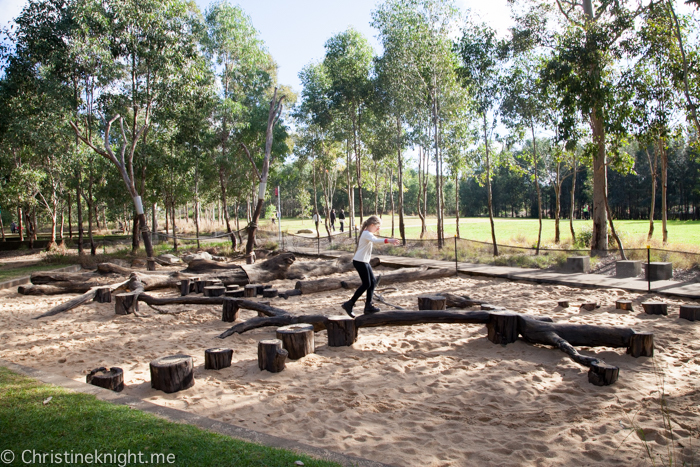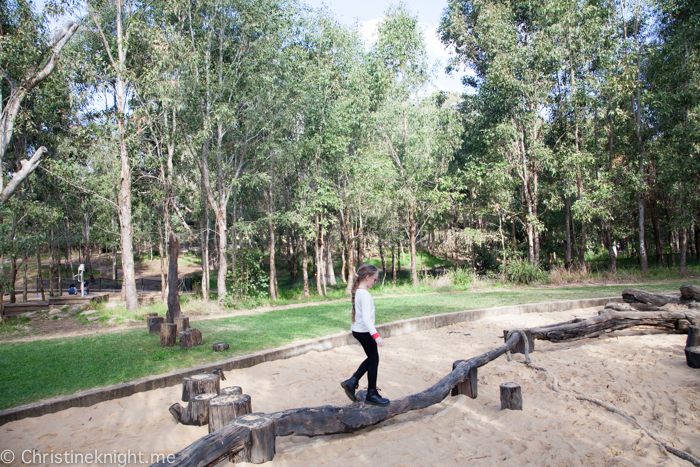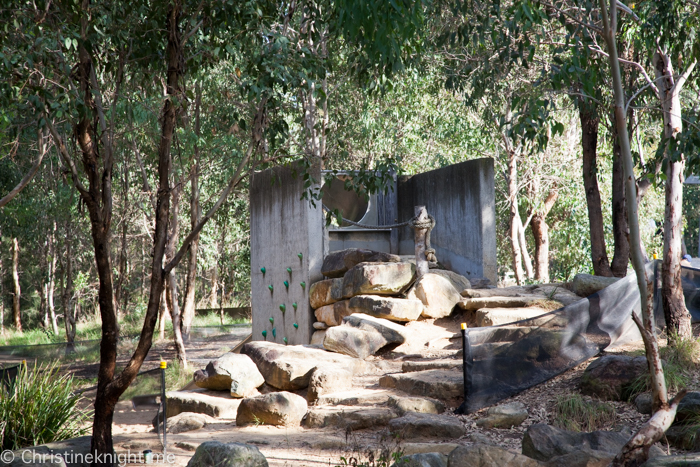 Lizard Log Park & Playground, Western Sydney Parklands
The Horsley Dr &, Cowpasture Rd, Abbotsbury NSW
westernsydneyparklands.com.au/places-to-go/lizard-log/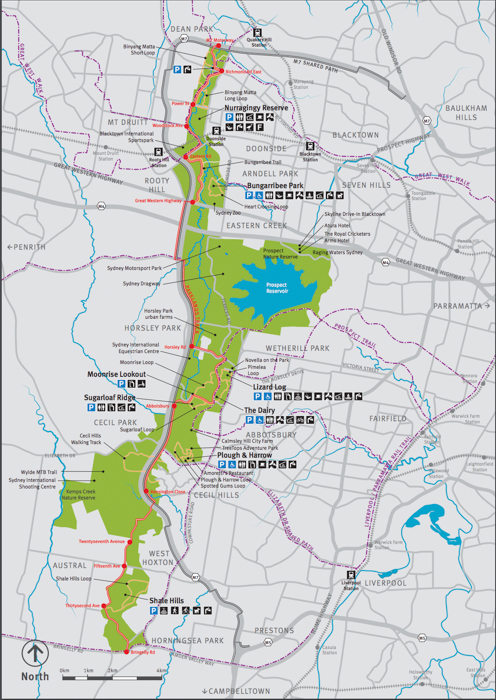 More things to do in Sydney
Try nearby Bungarribee Park.
Also nearby is the Plough and Harrow Park and TreeTop Adventure Park.
Find a list of the best things to do in Sydney with kids.
Find things to do in Sydney for free.
Get a list of the best kid-friendly beaches in Sydney.
Find the best animal experiences in Sydney.
Visit the best kid-friendly restaurants in Sydney.
Find the best high teas in Sydney.
Head to one of the best museums in Sydney.
Check out things to do in Sydney on a rainy day.
Enjoy one of the best ocean pools in Sydney.
First time visiting Sydney? Get tips for first time visitors to Sydney.
Cool down at one of these free water parks in Sydney.
Find the best vegetarian and vegan restaurants in Sydney.
Get a list of the best playgrounds in Sydney.
Find the best ice cream and gelato in Sydney
Things to do in the Blue Mountains.
Plan amazing NSW road trips.
Pick your own fruit: fruit picking Sydney.
The best things to do in Western Sydney and Parramatta with kids.