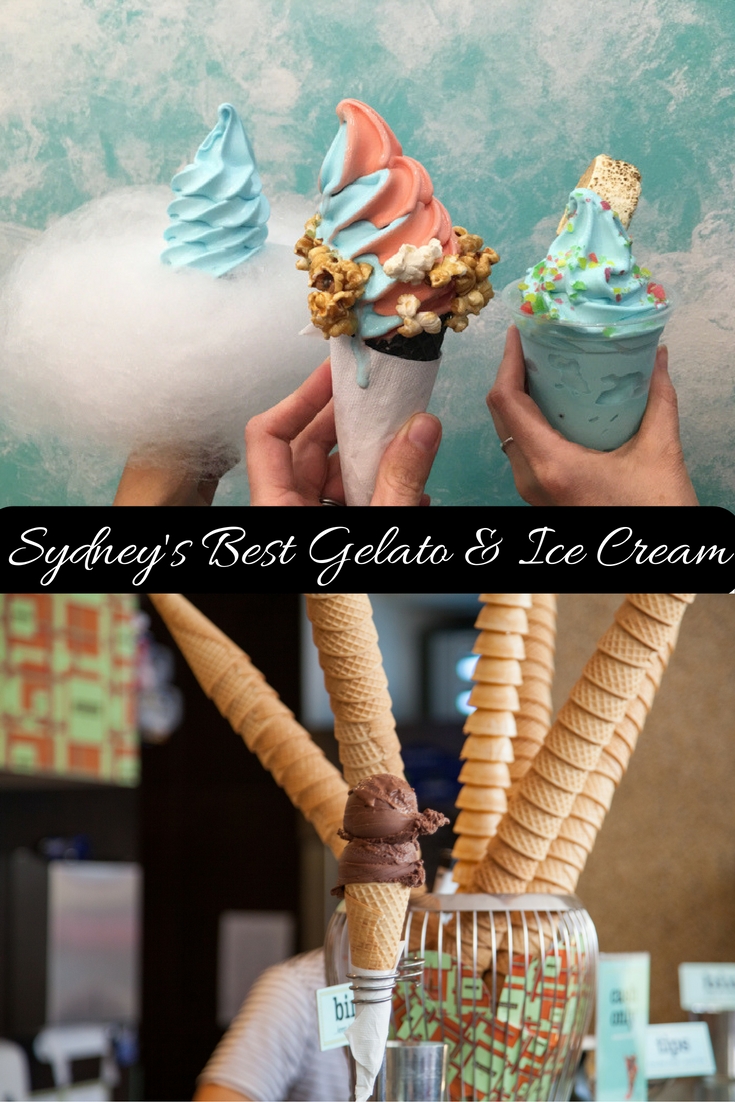 Let's be honest, it's always a good time for gelato in Sydney, regardless of the season! It's hard to choose a favourite but these are a few we head to regularly all over Sydney.
Where To Find The Best Ice Cream & Gelato in Sydney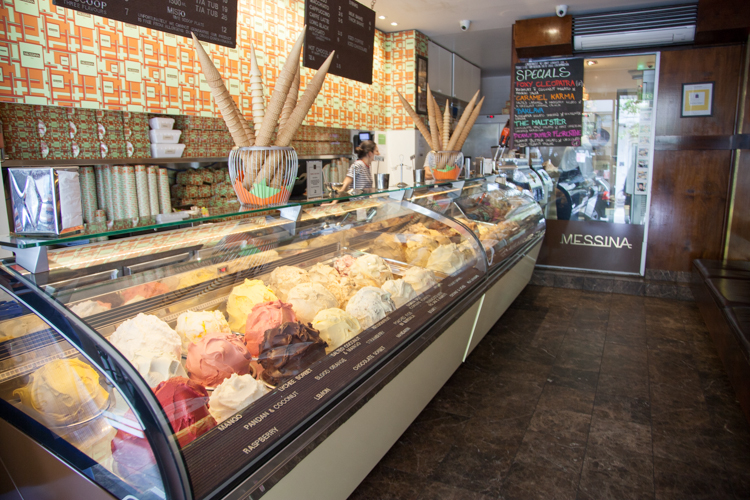 Gelato Messina
Renowned for their wacky flavour combination and fresh ingredients, Gelato Messina produce over 40 gelato and sorbet flavours in small batches daily. We love the Salted Caramel with White Chocolate and Yogurt Berry, but always try one of their wacky weekly specials too.
Gelato Messina: various locations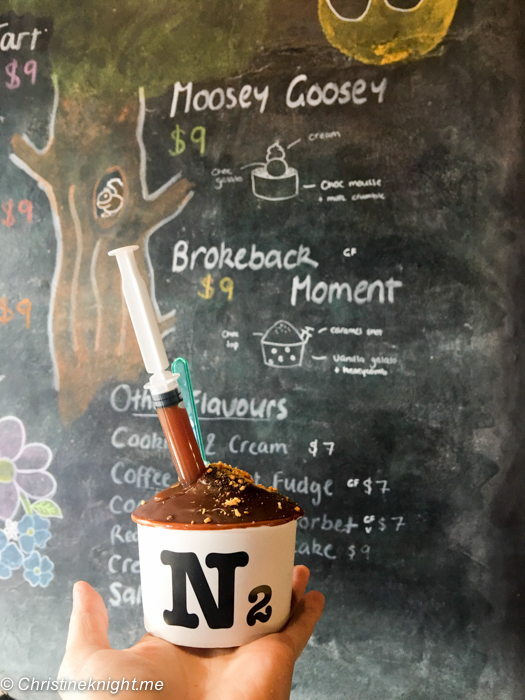 N2 Extreme Gelato
Liquid nitrogen is used to flash freeze gelato, right in front of your eyes. N2 favours innovative flavours and techniques such as their creme brulee where the top is torched, and others with a chocolate or caramel-filled syringe to inject into the centre of the dessert. The flavours change weekly so there is always something new in store to try.
N2 Extreme Gelato: CBD and Newtown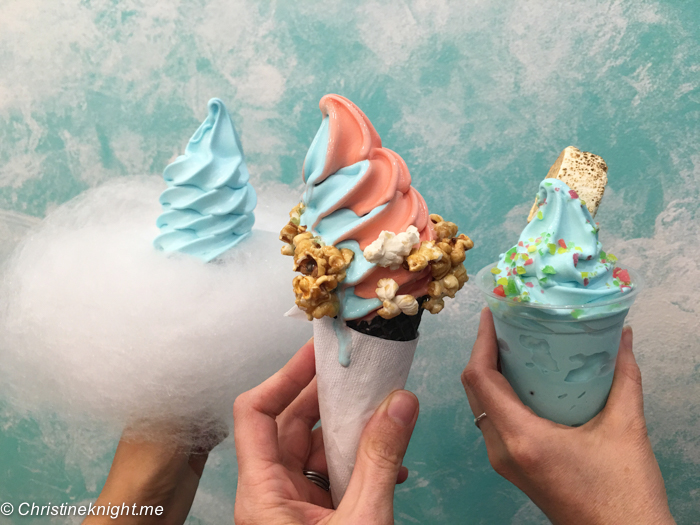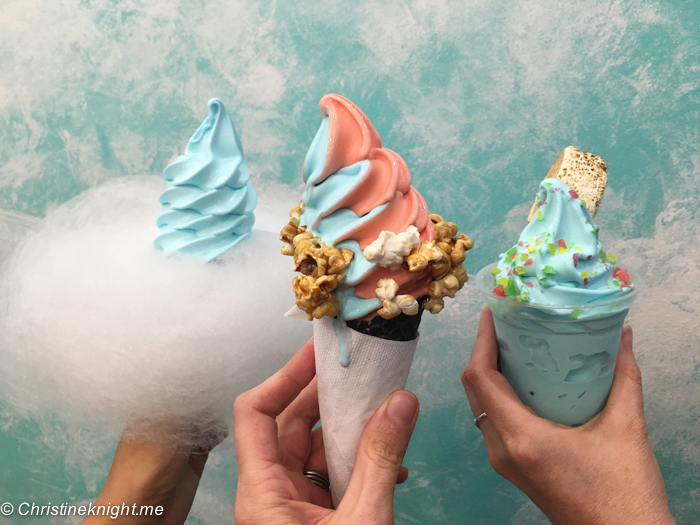 Aqua S
Famous for their blue Sea Salt soft serve, this Japanese-inspired ice creamery focuses on adventurous and innovative flavours, often with an Asian twist.
AquaS: CBD, Macquarie Centre, Chatswood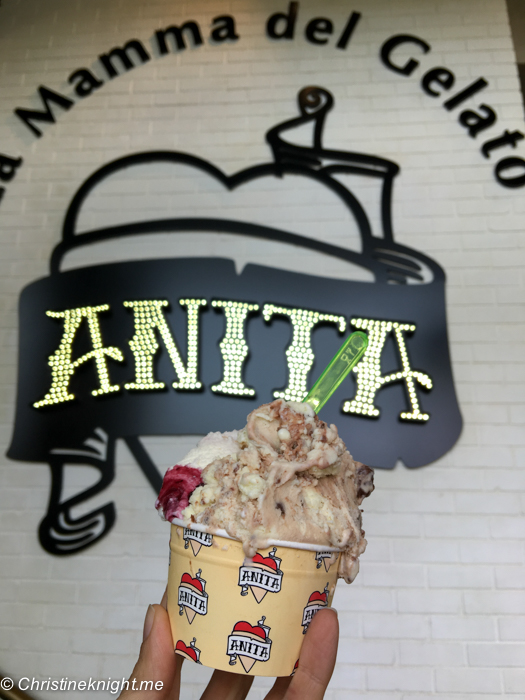 La Mamma Del Gelato Anita
Hand-made boutique ice creams, sorbet and frozen yoghurts. With over 150 flavours, it's difficult to choose! Try their popular Cookieman or one of their innovative creations such as Pavlova, Banoffee or Mascapone Ricotta Strawberries.
La Mamma Del Gelato Anita: Central Park Mall, 28 Broadway, Chippendale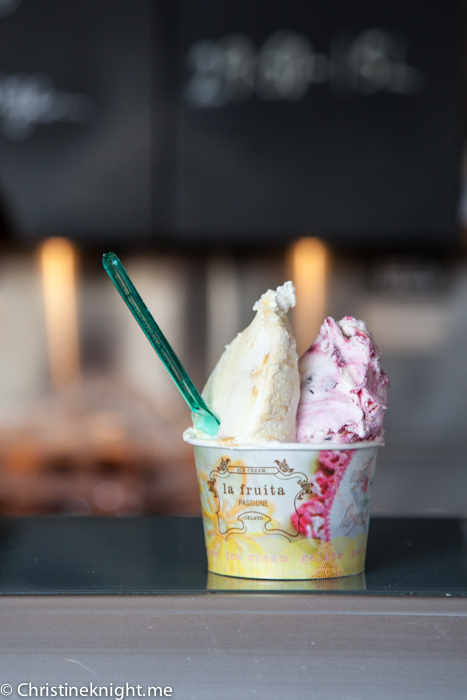 Cow & The Moon
This family-owned inner west gelataria won the title of the world's best ice cream at the Gelato World Tour in Rimini, Italy, in 2014 for its Mandorla affogato-flavoured gelato. Sample a few of the 25 flavours on offer, all hand-made out the back of the store daily. A few favourites include blackcurrant and blueberry, strawberry and balsamic, salted caramel and passionfruit cream.
Cow & The Moon: 181 Enmore Rd, Enmore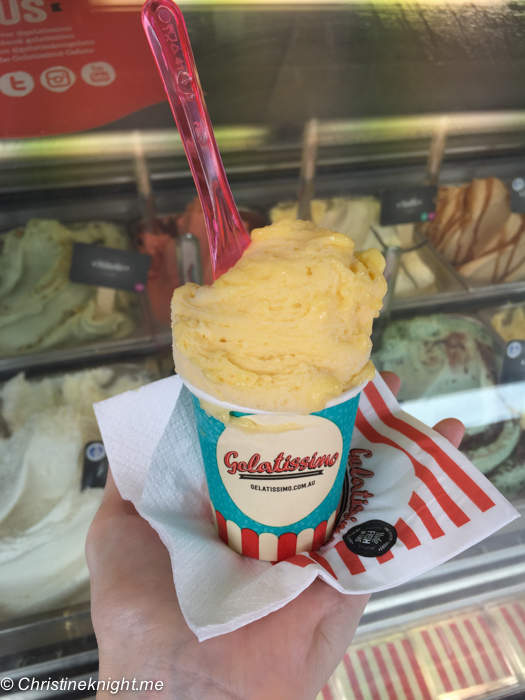 Gelatissimo
Gelato is freshly made daily in store, with a rainbow of flavours available daily. Their mango sorbet is bright, refreshing and a firm favourite of ours, but there's something for everyone with their wide variety of flavours that include dairy-free, nut-free and gluten-free options.
Gelatissimo: Various locations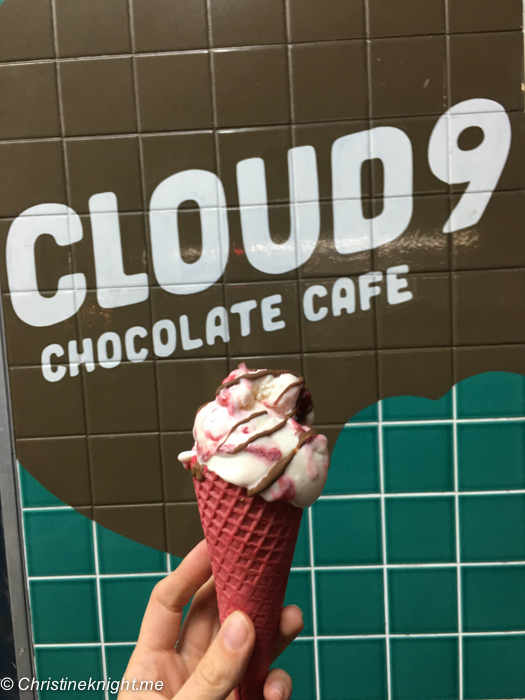 C9 Chocolate and Gelato
Choose from a wide variety of freshly churned flavours and either have it drizzled with chocolate or sandwiched on a cookie. C9 likes to add a bit of chocolate to everything!
C9 Chocolate and Gelato: Newtown and Bankstown.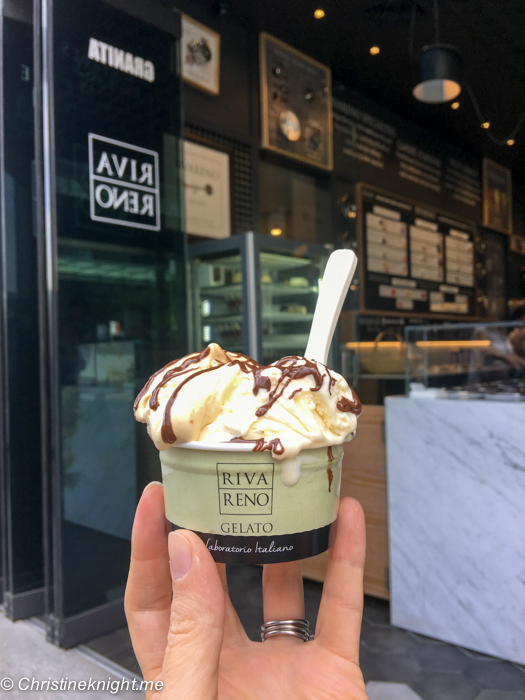 Riva Reno Gelato
Authentic Italian gelato, made daily in Sydney with fresh ingredients. Choose from the set flavours or try one of five weekly specials from a menu that includes gelato, sorbet, granita as well as waffles and crepes. Try the "Alice": mascarpone, premium marsala "vergine soleras" and lashings of gianduia. Yum!
Riva Reno Gelato: Darlinghurst and Barangaroo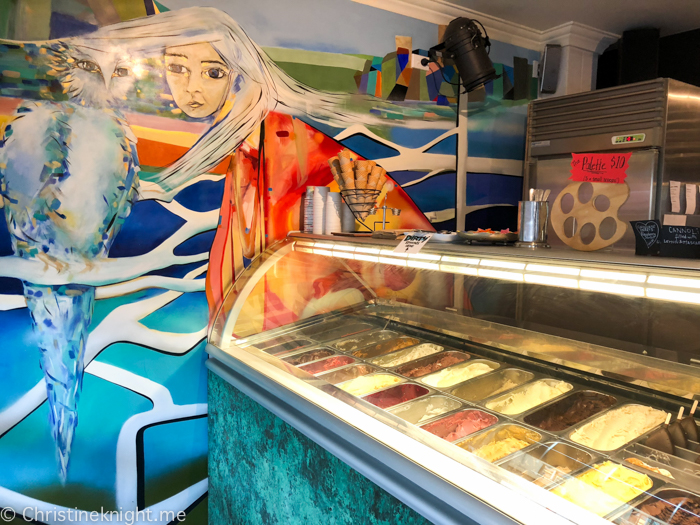 Bellingen Gelato
This colourful gelato bar in Sydney's inner west serves up bright scoops of gelato made from natural ingredients, in a range of traditional and creative flavours. Bellingen also serves gelato-based desserts such as banana splits, waffles and gelato cakes.
Bellingen Gelato: 688 Darling St, Rozelle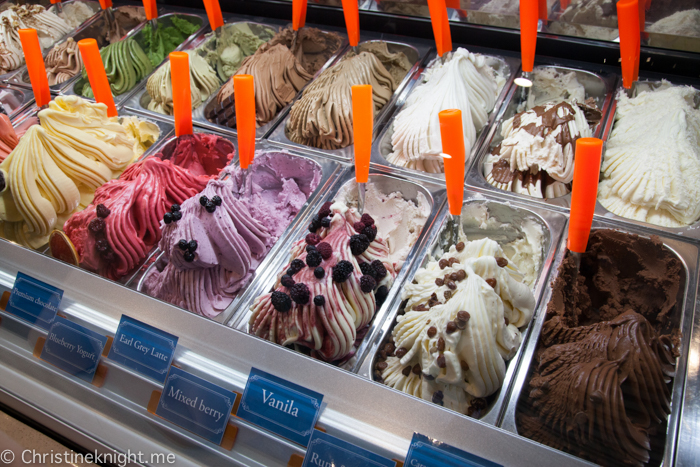 Vito Gelato & Caffe
Italian gelato with a Japanese twist! Vito Gelato & Caffe is an inventive twist on traditional gelato, playfully blended with Japanese flavours. Traditional flavours like vanilla and mixed berry vie with matcha and earl grey latte for a place on your cone.
Vito Gelato & Caffe: 169 Wycombe Road, Neutral Bay; 6/314-322 Darling St, Balmain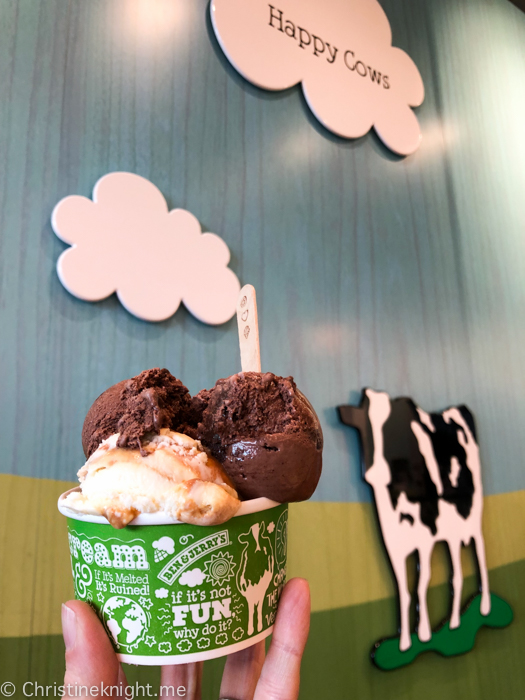 Ben & Jerry's
The iconic Ben & Jerry's brand began in Vermont, USA, in 1972. Having now found their way to Australia, each Ben & Jerry's scoop shop is locally owned and operated. We love this American-style ice cream that is thick and creamy and packed with add ins like chocolate brownies and cookie dough. You will find quintessential American flavours here, and a range of dairy-free options, too.
Ben & Jerry's: Broadway, Bondi, Chatswood, Manly.
More things to do in Sydney
Things to do in the Blue Mountains.
Find a list of the best things to do in Sydney with kids.
Find things to do in Sydney for free.
Get a list of the best kid-friendly beaches in Sydney.
Find the best animal experiences in Sydney.
Visit the best kid-friendly restaurants in Sydney.
Find the best high teas in Sydney.
Head to one of the best museums in Sydney.
Check out things to do in Sydney on a rainy day.
Enjoy one of the best ocean pools in Sydney.
First time visiting Sydney? Get tips for first time visitors to Sydney.
Cool down at one of these free water parks in Sydney.
Find the best vegetarian and vegan restaurants in Sydney.
Get a list of the best playgrounds in Sydney.