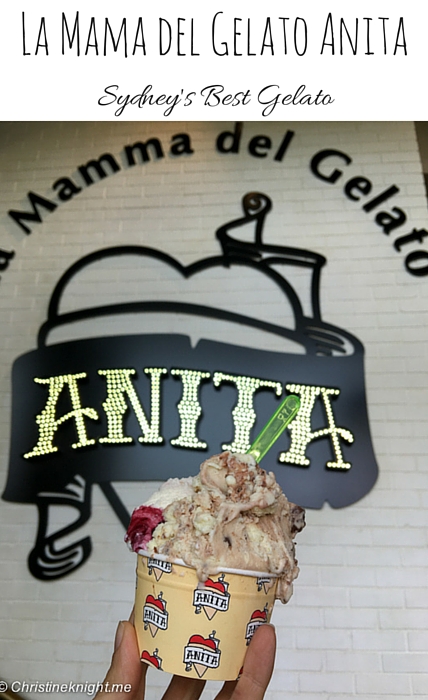 Is it possible to ever have too much gelato? I thought not. La Mama del Gelato Anita, also known colloquially as "Anita's" began in a small Mediterranean kitchen, almost 20 years ago, by Mama Anita. From selling ice cream out of her home with the help of her son, Anita progressed to an ice cream cart, local market, and then her first store. What started out as a little home run business is now an international chain, with stores from New York to Australia.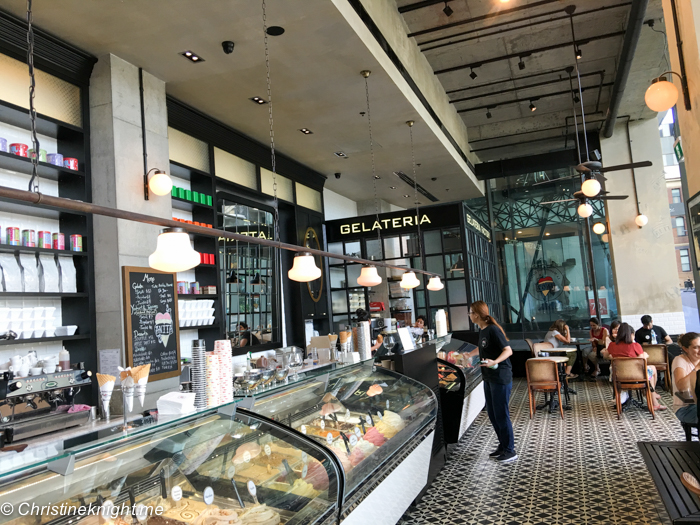 Mama Anita still gives every new flavour her stamp of approval before it's sold in stores.
In Australia, Anita's serves gelato and frozen yogurt. They have a range of classic flavours like pistachio, chocolate and strawberry, but the most popular are imaginative blends like pavlova and Cookieman, a mash up of chocolate, hazelnuts, meringue and biscuit.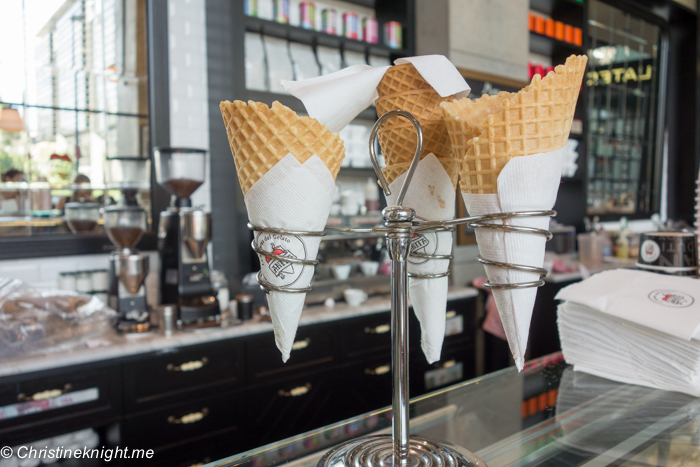 If you like fruity gelato, you'll be happy to hear they are all fat-free and made with 70% fruit with no added sugar or fructose. There is also sugar-free gelato available.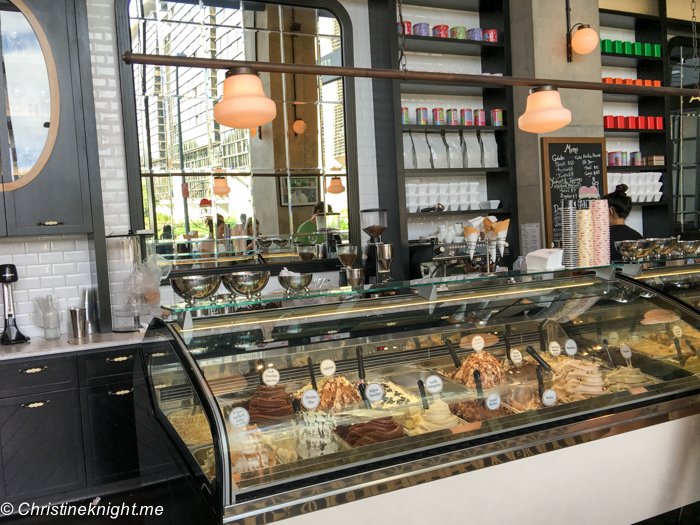 All of the gelato is churned daily on the premise, where they produce around 250 litres a day.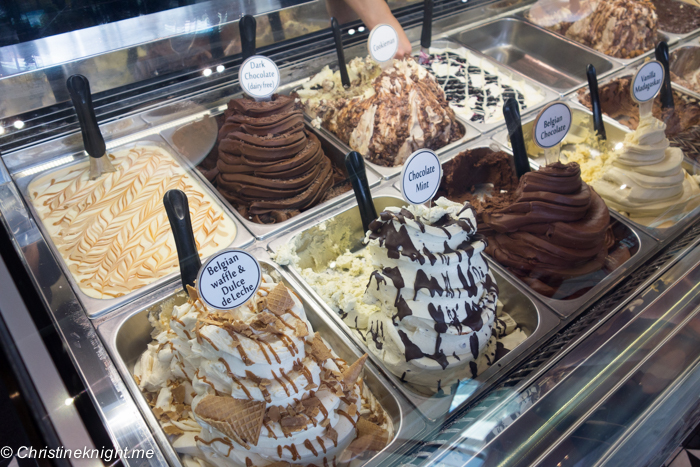 Past the gelato is the unlimited frozen yogurt section. There is one flavour of frozen yogurt available – plain – to which you can add as many of the 54 toppings as you like. You can eat all the toppings off and then go back for more. Options include house made jams, lollies and fresh fruit.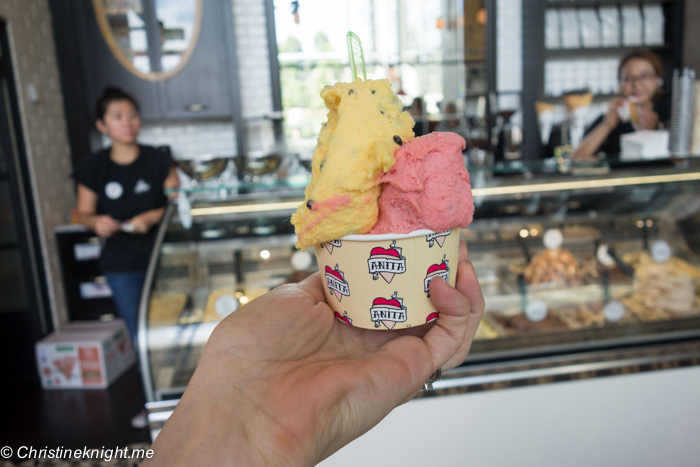 I ordered the Cookieman and Marscarpone with Blueberry (regular size, $8). The serve was pretty big so great value. I loved the Cookieman best. It was actually all of our favourite, which was surprising for Alec, who doesn't like chocolate ice cream. All the flavours were light and fluffy, and not too sweet (even the chocolate one).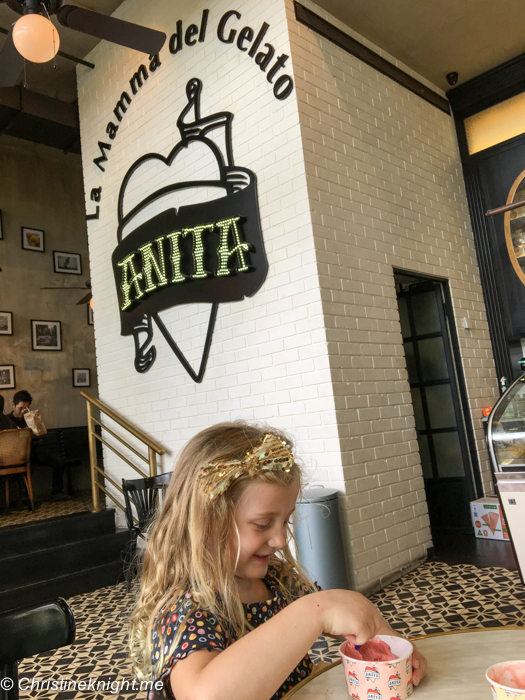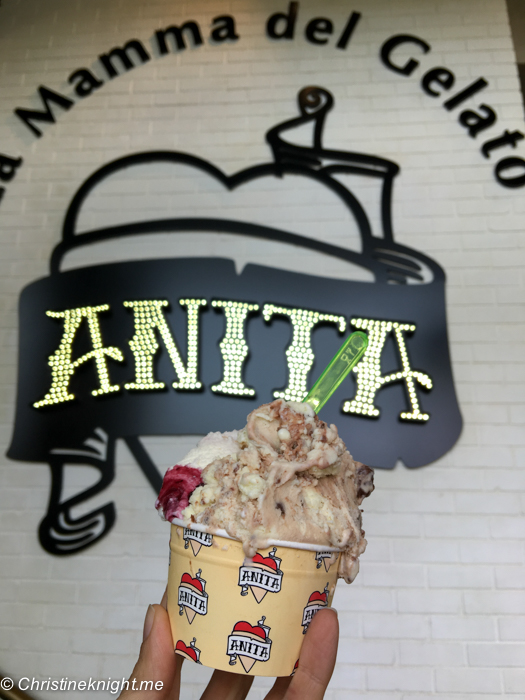 Highchairs: No.
Stroller storage: Yes.
Easy access: Yes.
Change tables: No.
Kids' menu: No.
La Mama del Gelato Anita
Ground Floor, Central Park, 28 Broadway,
Chippendale, Sydney, NSW
Phone: (02) 8097 8508
Prices: $$
Hours: Daily 7am-11pm
Get Directions