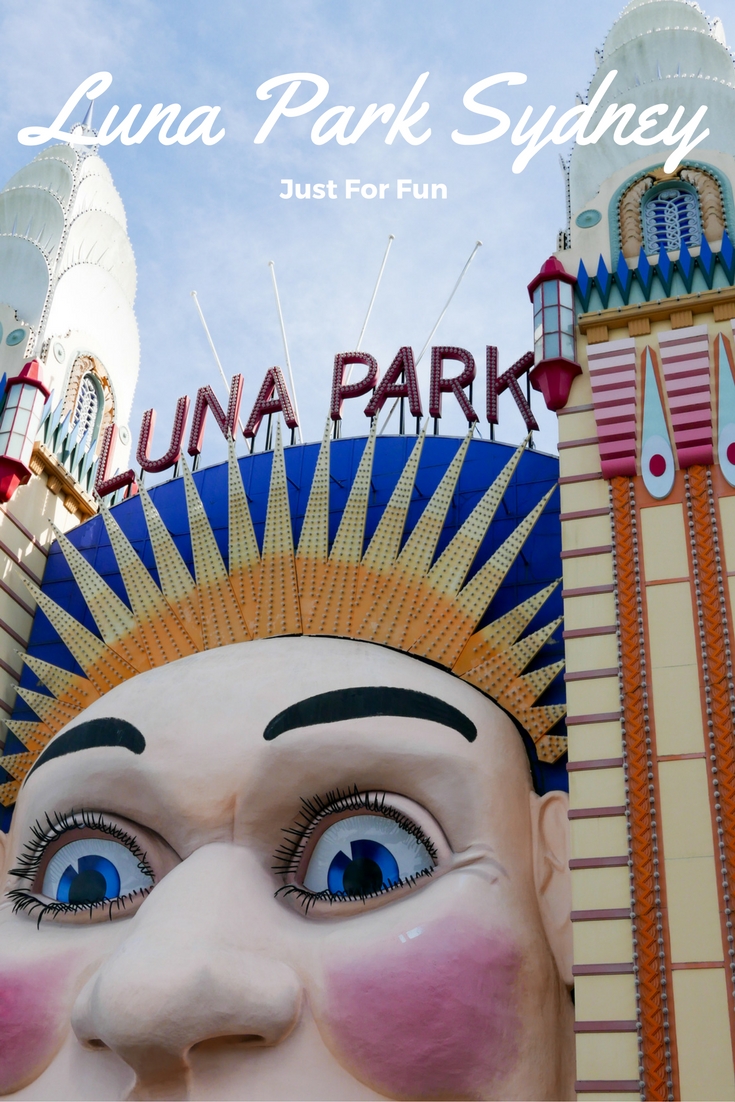 Luna Park Sydney might just be the most gorgeously positioned amusement park in the world. Perched on the shorefront of Milson's Point, the juxtapositioning of the old-world carnival colours against the stunning blue of Sydney Harbour makes it an incredible spot to visit, even if you're not planning on actually riding anything.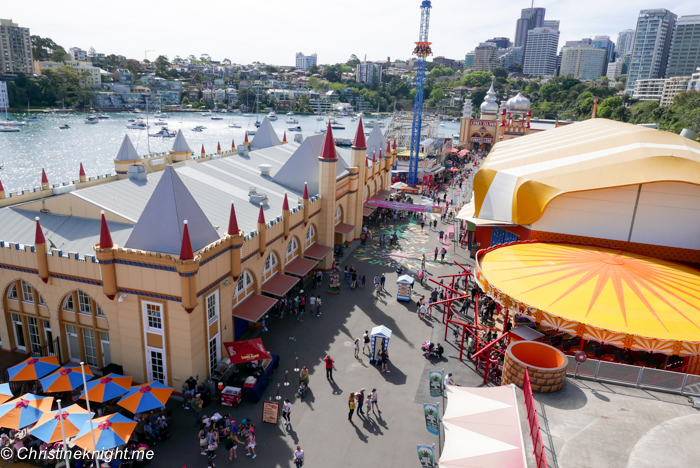 While children and adults flock to the park to enjoy hair-raising rides, Luna Park is also an historical icon in Sydney, being listed on the State Heritage Register in 2010.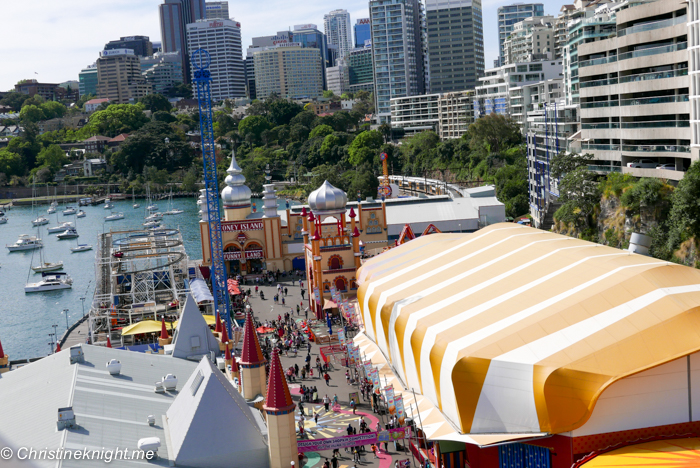 Whether rides are or aren't your thing, Luna Park is a fascinating piece of Australian history. The fist Luna Park opened in St Kilda, Melbourne, in December 1912, with a second opening in Glenelg, South Australia, in 1930. The later, however, encountered push back from the locals, who thought the park was a haven for unsavoury types – as a result, the park was packed up and shipped to Sydney.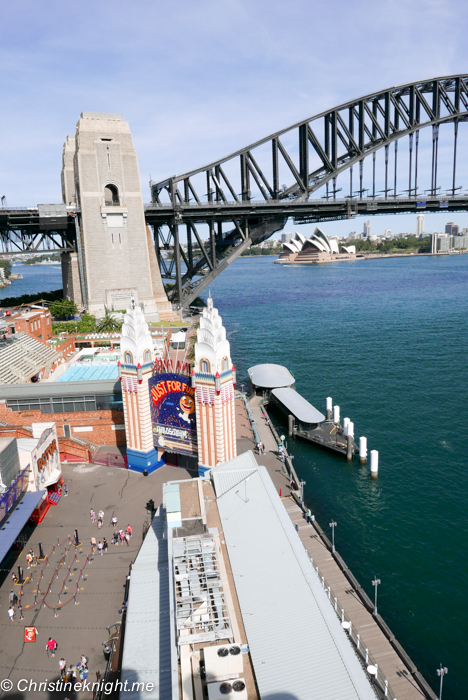 Sydney's Luna Park was constructed at the foot of the Sydney Harbour Bridge in 1935, and, once open, ran for nine-month seasons until 1972, when it was opened year-round. The park closed in mid-1979 following the infamous Ghost train fire, which killed six children and one adult.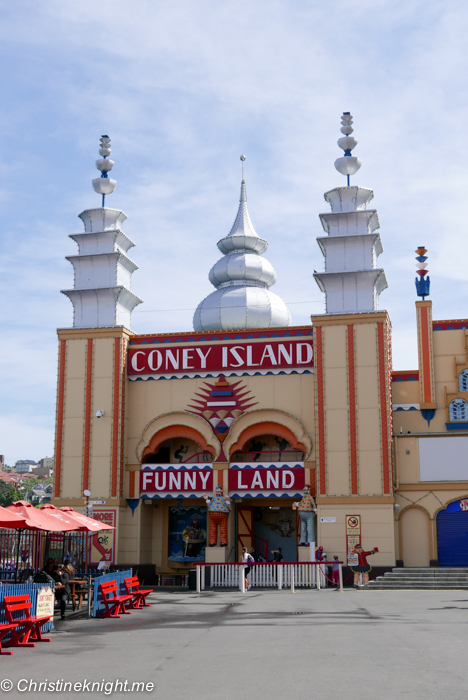 The park has been partially demolished, renovated, re-opened and closed again several times since due to various problems – the most recent being the noise pollution complaints from locals surrounding the Big Dipper rollercoaster that caused the ride to be heavily restricted and, as a result, saw a drop in attendance that lead to the park's closure in 1996.
After further redevelopment, the park re-opened in 2004 and has been open ever since.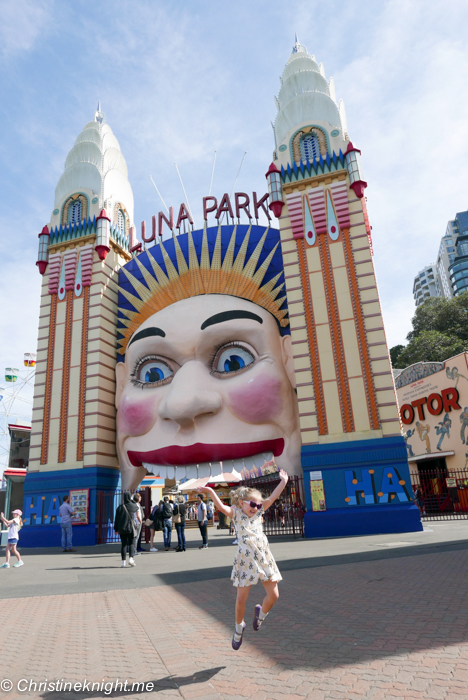 In 2010 the Luna Park Face was listed as an item of national heritage by the National Trust of Australia, making it one two amusement parks in the world that are protected by government legislation; several of the buildings on the site are also listed on the Register of the National Estate and the NSW State Heritage Register: most notably Luna Park's Coney Island Funnyland, which is the only operating example of a 1930s funhouse left in the world.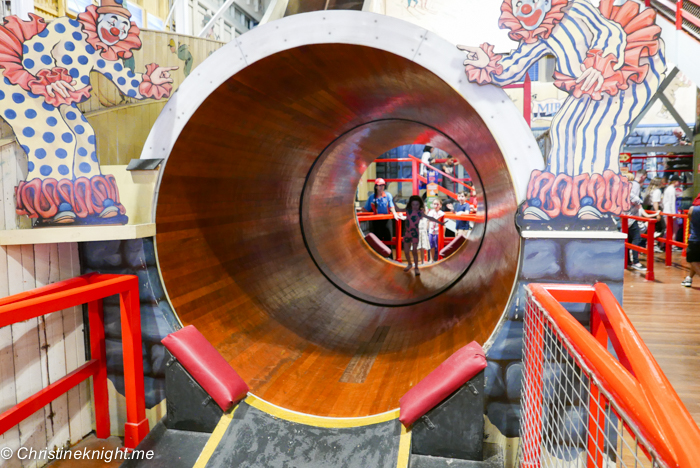 Coney Island was built in 1935, and although there have been some changes made over the years, the layout is almost identical to when it opened, including the rotating barrels, moving platforms, long slides and arcade games that line the walls.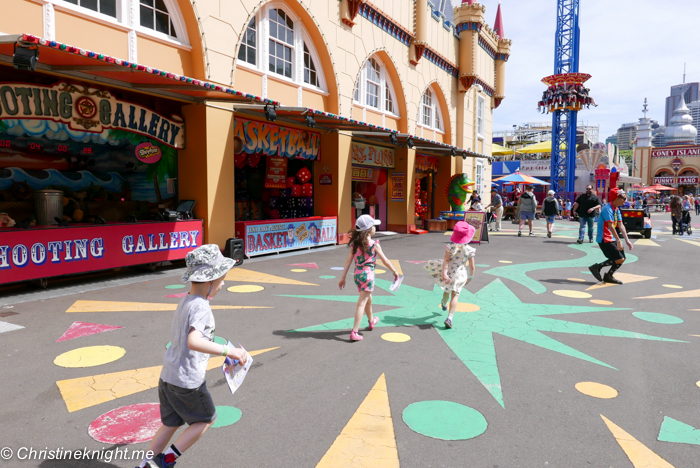 I recently took the little Cheese to experience Luna Park for the first time and have some tips if you're intending to go:
Luna Park Tips
Buy your tickets online
They are cheaper to buy from the Luna park website than in person at the park. You will also avoid the queues this way.
Look for special deals
Take a look for even better deals before you buy them directly from the park. For example, try Groupon, or Telstra and Optus perks. I received the best deal through Optus.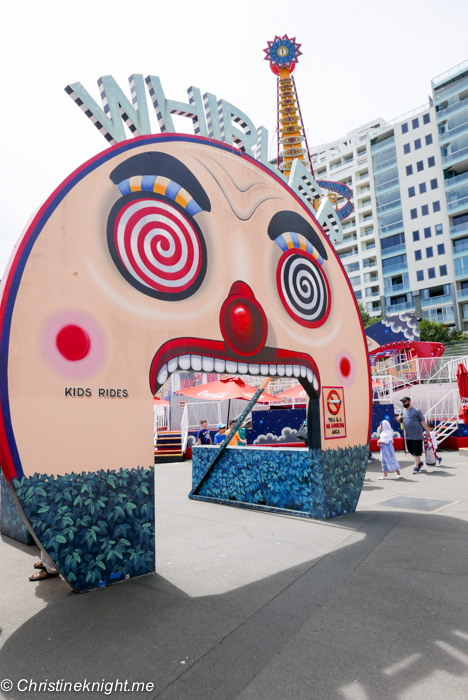 Adult accompanying rider tickets cost some serious money
If you're not planning to buy an adult ticket for yourself but your child isn't tall enough to ride everything on their own, you will need to buy an accompanying adult ticket. These are not available for discount purchase online at all – they must be bough at the park, full price, and they are EXPENSIVE! They are also only valid for rides where accompanying the riders who are too short to ride by themselves – so you can't ride without them, either.
Pack your own food
There is basic food available at the park, like hot dogs, burgers and chips kinda stuff, and they are expensive. I suggest packing healthier food for lunch and bringing it with you to save money.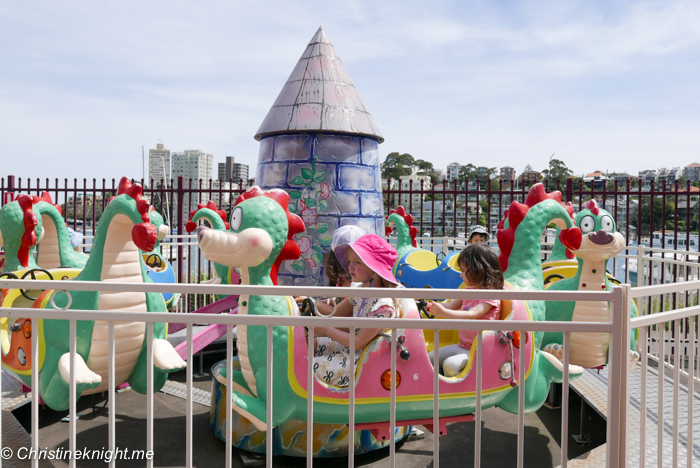 Prepare for the weather
There is very little shade in much of the park, particularly in the little kids' area out the back. Pack wide brimmed hats and plenty of sunscreen.
Go early
This is my mantra for theme parks in general. Go as early as possible when the queues are shorter and the sun isn't as hot.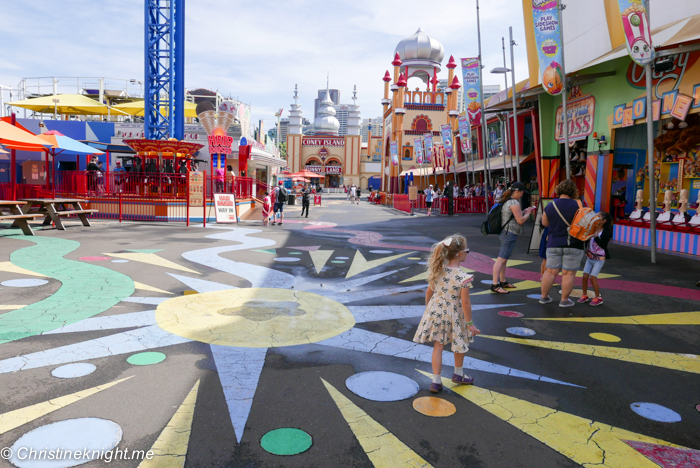 Be aware of height restrictions
Make sure your kid is big enough to get the most out of the cost of park entry. You can find a list of the height requirements for each ride here
Know how much money it's going to cost if you buy tickets at the park
Unlimited Rides Pass – Yellow (130cm+) $52 (vs $48 online)
Unlimited Rides Pass – Green (106-129cm) $42 (vs $38 online)
Unlimited Rides Pass – Red (85-105cm) $22 (vs $22 online)
Accompanying Adult – Green $42
Accompanying Adult – Red $22
The cheapest day to go is Mondays
During the school holidays this is an excellent deal for school kids
Mini Money Mondays – Yellow (130cm+) $40
Mini Money Mondays – Green (106-129cm) $30
Mini Money Mondays – Red (85-105cm) $16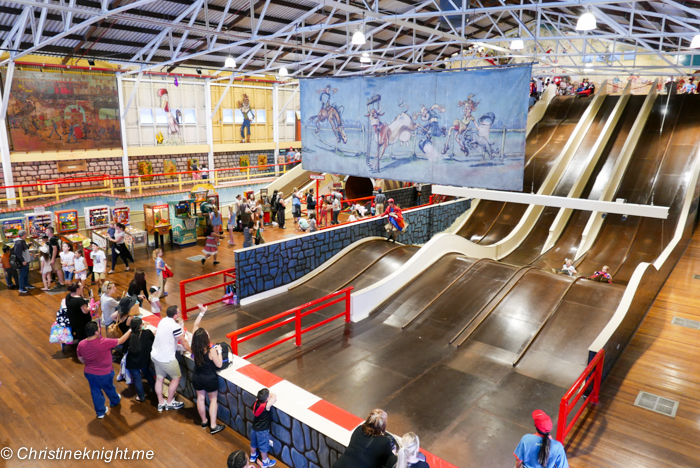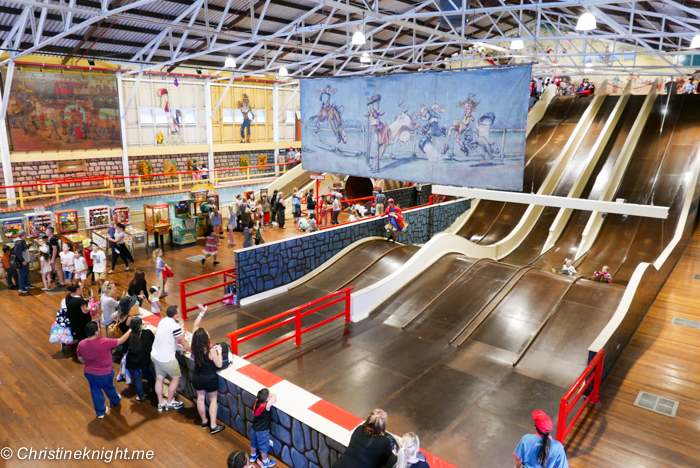 Other ticket options
A Coney Island Pass ($12) lets you access just Coney Island all day. Coney Island was our kids' favourite of the whole day, and is blissfully indoors!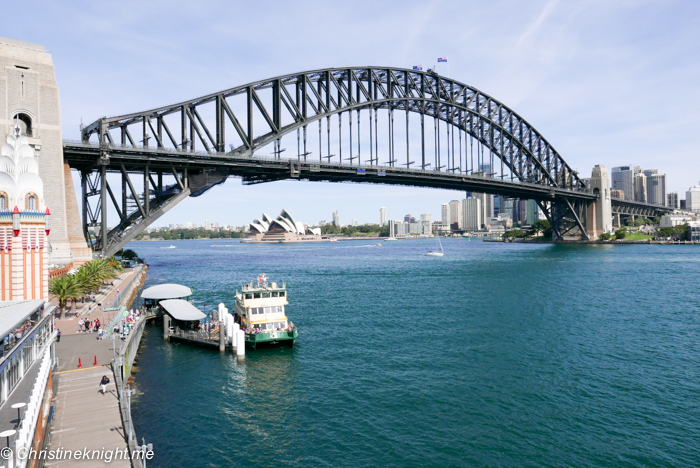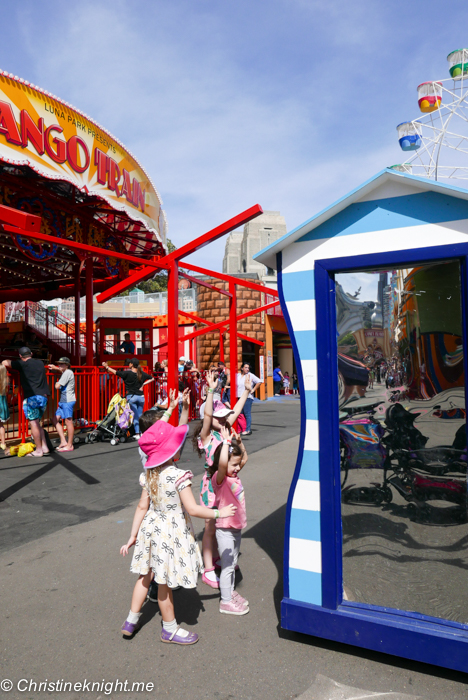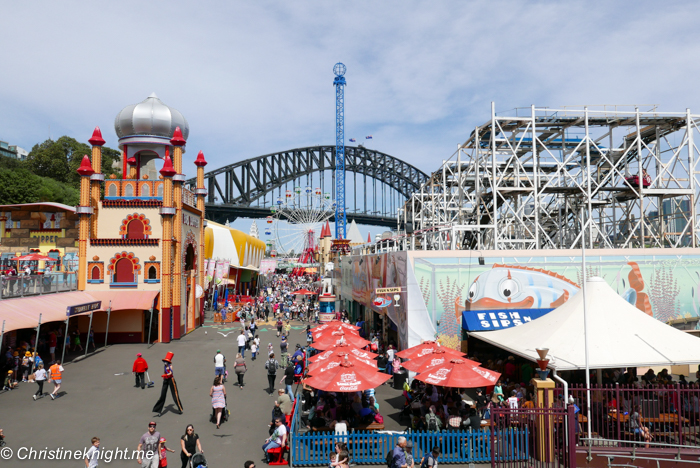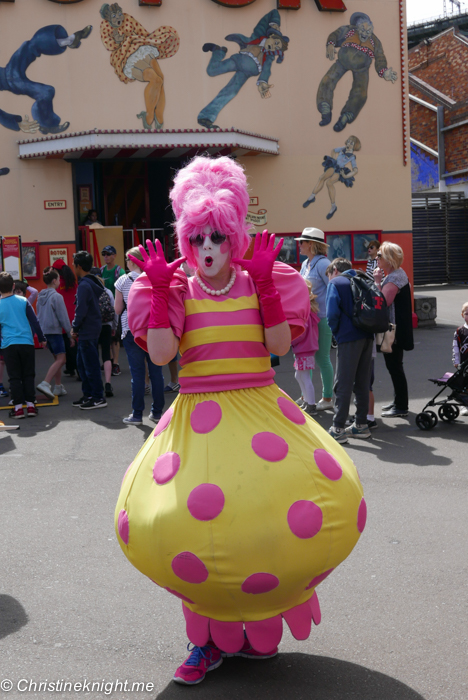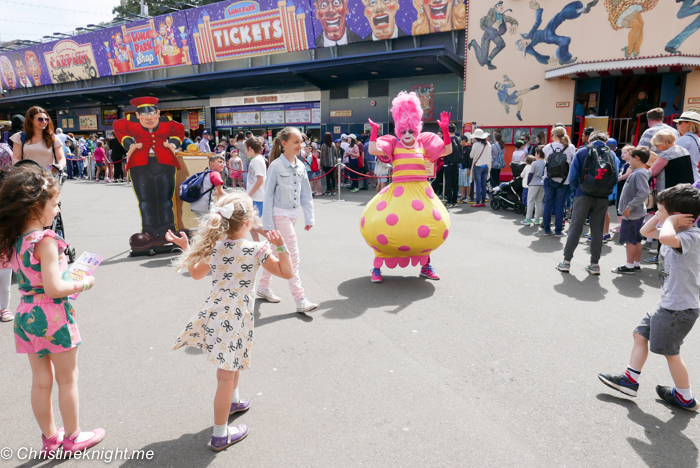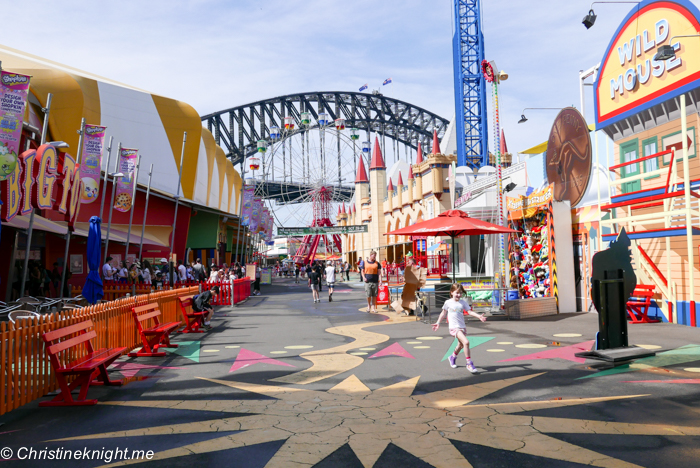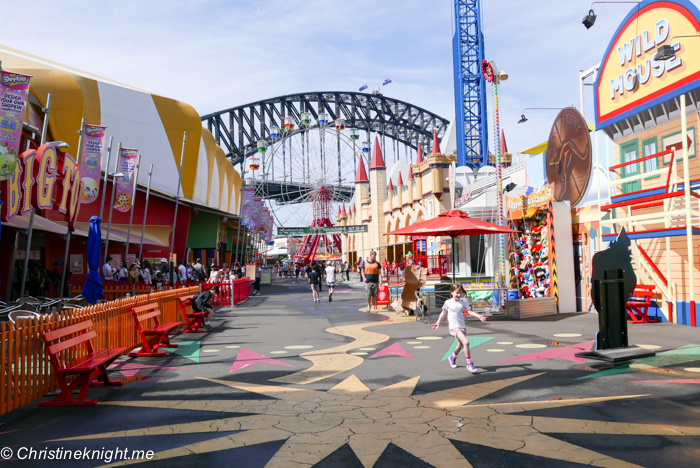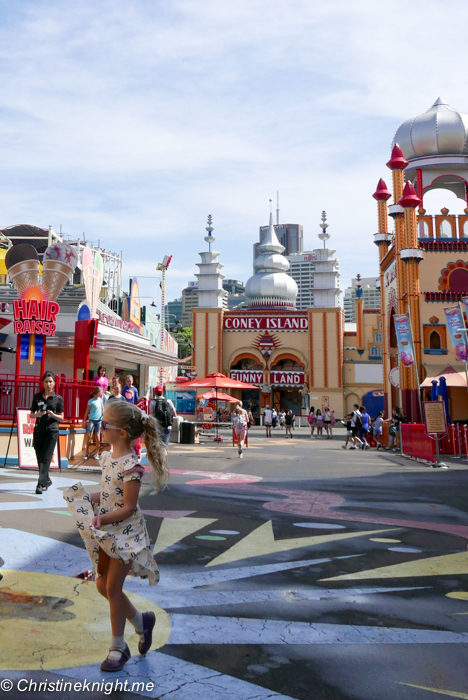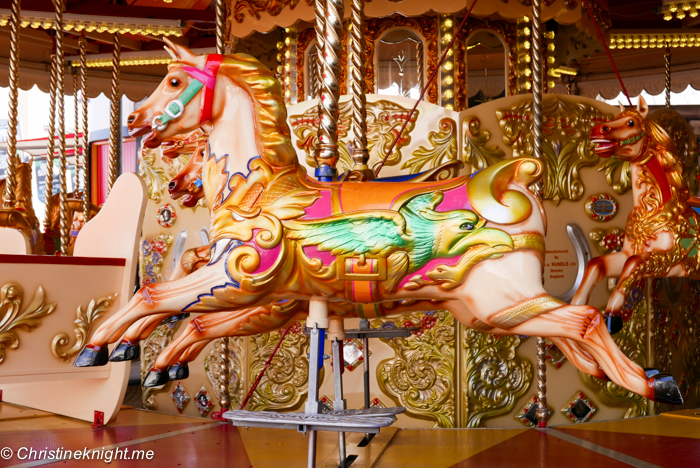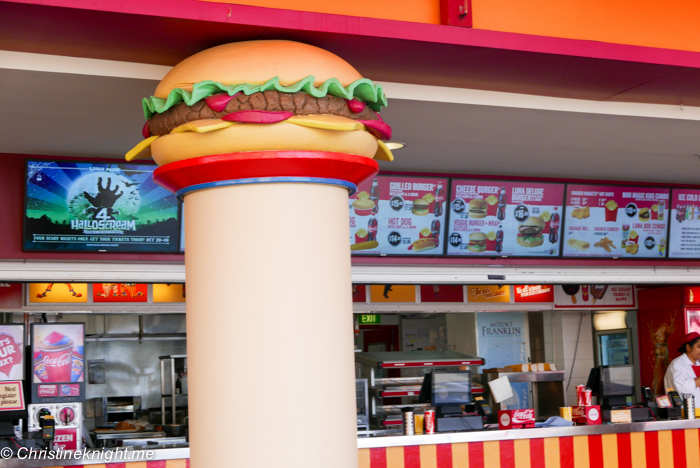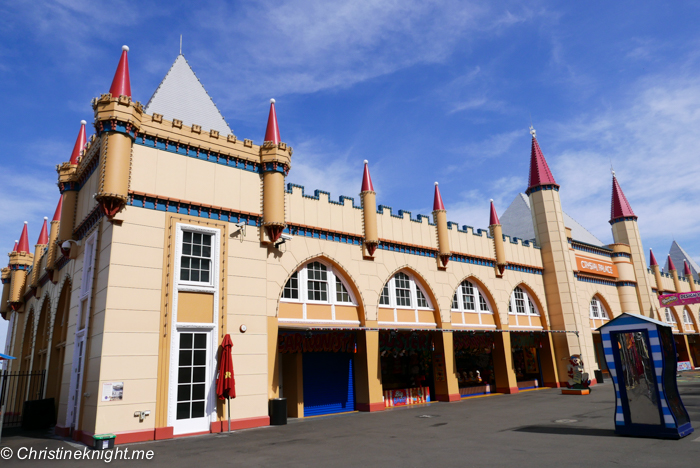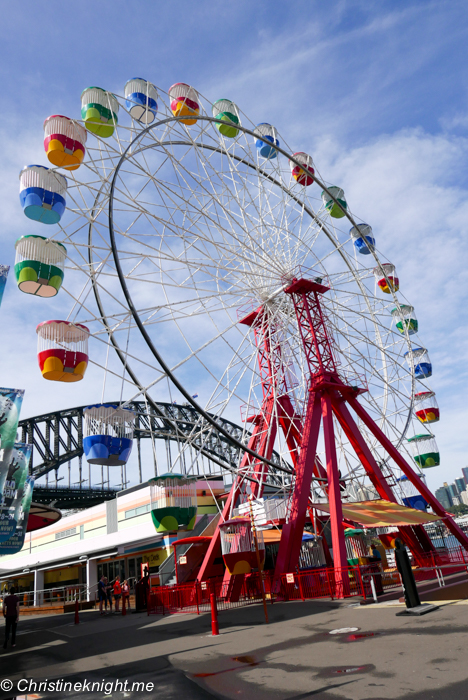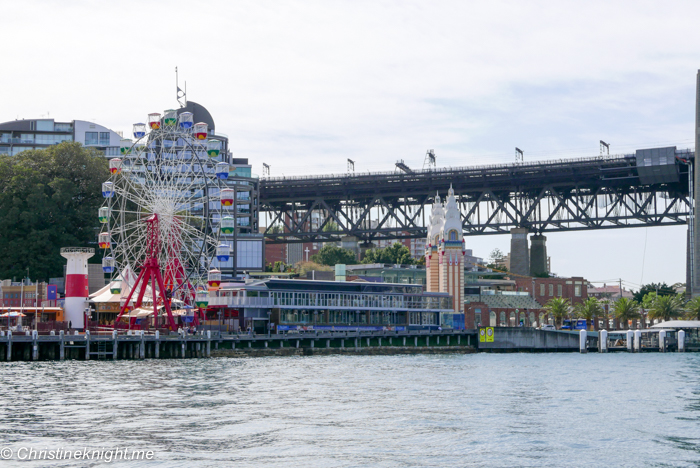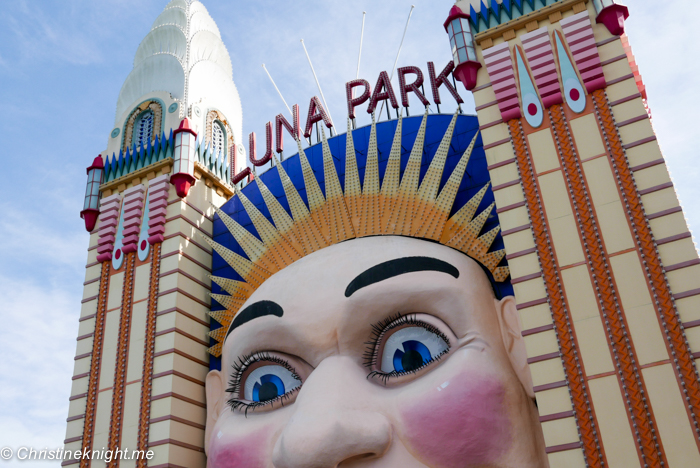 How to get there
Luna park is so easy to reach by public transport. Catch the ferry or train directly to the park, or, if you have to drive, park in their car park. Either way, there is very little walking involved, so great for little ones.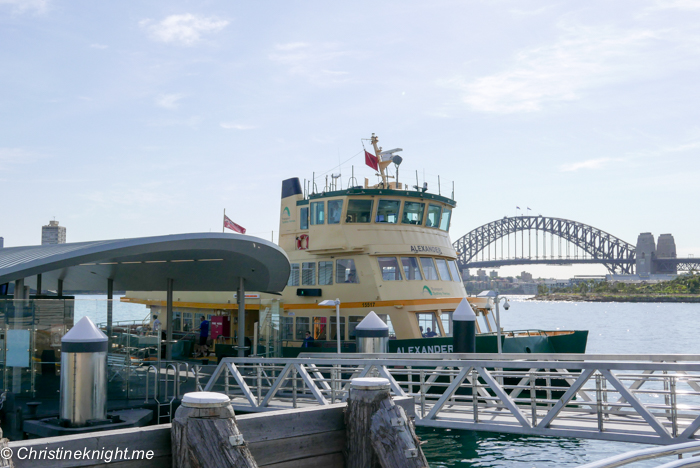 Luna Park
1 Olympic Dr, Milsons Point NSW 2061
Hours: The days and hours Luna Park opens varies. Please check the website before going.
lunaparksydney.com