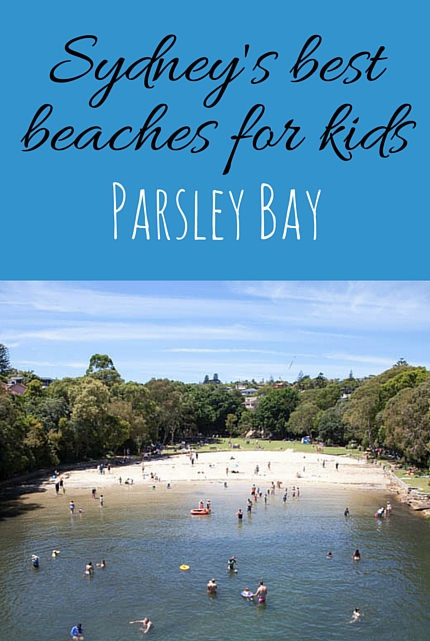 Parsley Bay Reserve in Sydney's east is a tiny little slip of a beach at the very pointy end of Vaucluse. It's right next to the very popular Nielsen Park, and yet has remained under the radar thus far. We dropped by on New Year's Day, as is not only our custom, but most of Sydney's, by the looks of how popular some of the beaches were that day.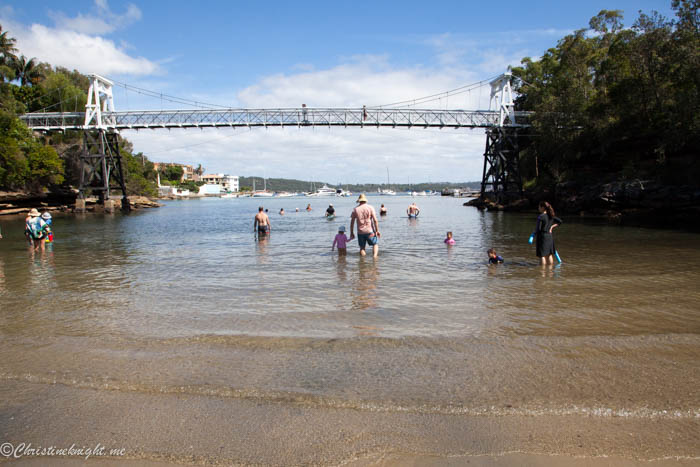 The bay is popular with local families due to the enclosed swimming area, picnic facilities and children's playground. I also enjoyed the cafe that was happily open on New Year's Day and the clean changing facilities.
While most families set up their rugs and picnic chairs and bunker in for a day on the beach, if you're more athletically inclined there is a short bushland circuit (15-20 minutes return), that takes you to a waterfall at the head of the gully. We did try to find it from one direction, but ended up back on the main road so I think we accidentally took a scenic exit rather than the circuit that leads to the waterfall. In any case, there are no signs to tell you where to go on the bush trails.
There was, however, a sign to also let us know that in summer Eastern Water Dragons sun themselves along the watercourse. We sadly didn't see any water dragons, but that wasn't too surprising considering how many small children were out that day.

Most people drive as it's the easiest way to get to Parsley Bay. Parking in the eastern suburbs, however, is an entirely different matter. We were happily surprised at how quickly and easily we found unmetered street parking in the shade, right next to the stairs that lead down into the bay. There is also a small carpark available from Parsley Road (Horler Avenue).
If you park on the street like we did, there is pedestrian access available from The Crescent, Hopetoun Avenue and Horler Avenue.
Parsley Bay Reserve
Parsley Rd, Vaucluse NSW
Get Directions
More things to do in Sydney
Find a list of the best things to do in Sydney with kids here.
Find things to do in Sydney for free here.
Get a list of the best kid-friendly beaches in Sydney.
Find the best animal experiences in Sydney here.
Visit the best kid-friendly restaurants in Sydney here.
Find the best high teas in Sydney here.
Head to one of the best museums in Sydney here.
Check out things to do in Sydney on a rainy day here.
Enjoy one of the best ocean pools in Sydney here.
First time visiting Sydney? Get tips for first time visitors to Sydney here.