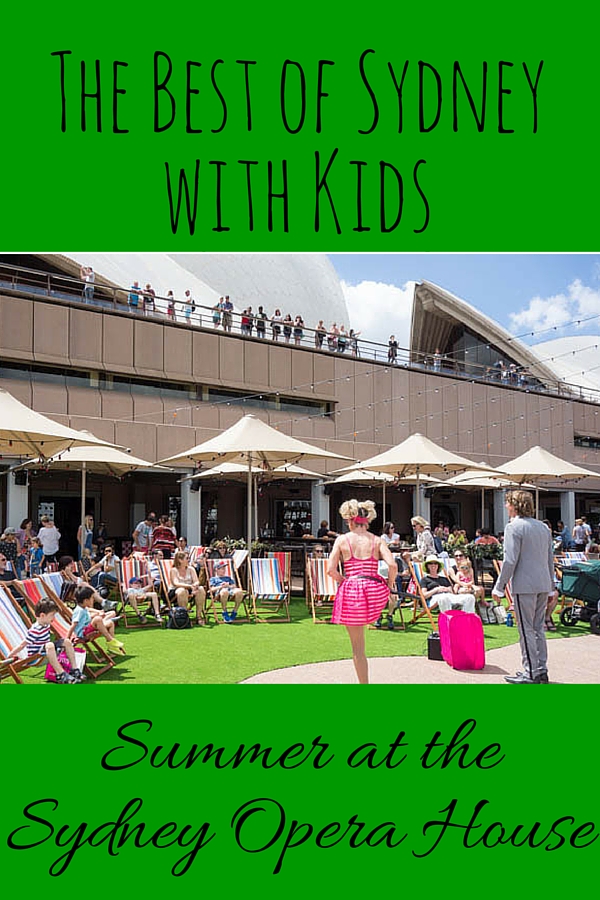 This January, the Sydney Opera House is jam packed with free fun for kids. Drop by the House to enjoy this free fun (you don't need to be seeing a show to play – just pop on in!).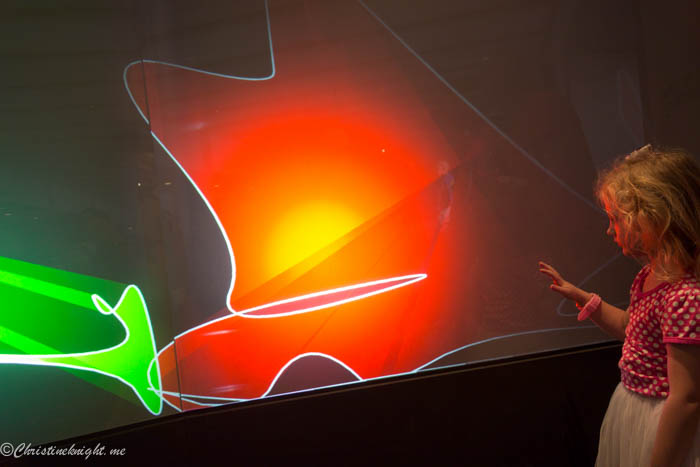 Creative Play: The Unbroken Line
January 2016, 10am-4pm
Kids can try to break un unbreakable digital line on a massive interactive digital wall. The line twists into patterns as it is pulled and pushed by participants, turning into a glorious array of colour and light. I visited with other kids aged from 4-6 and it was torture removing kids from this play area to take them home. This play space is a wonderful respite from the heat on hot days, so take advantage of it!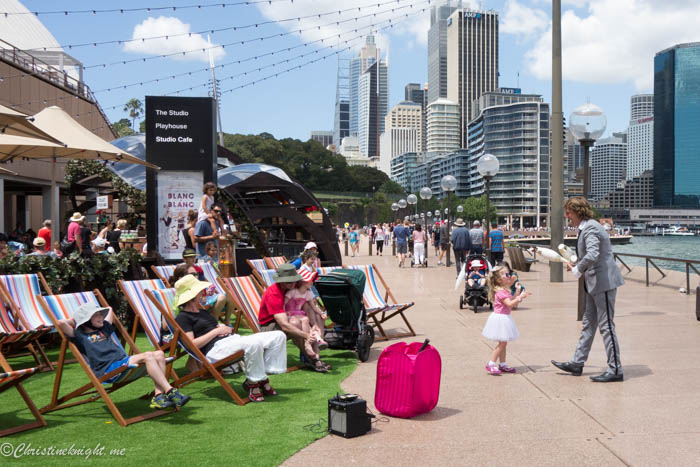 'Salsedine' Summer Playground
January 2016
This month, the Western Broadwalk and Foyers at Sydney Opera House have been transformed into an Italian Riviera. Enjoy alfresco dining and family-friendly entertainment by the Hot Potato Band, Kiki and Pascal and The Jitter Bugs, set against, stunning Sydney Harbour views.
Food choices included fruit cups $7 and pastries from $5, or Italian dishes like antipasto, panini and pizza cooked in a coal oven from 12pm till late.
Lounge in the sun (or, like us, under a shady patch) and enjoy free family-friendly performances, or take a breather while kids build castles in the sand pit. We caught Kiki and Pascal's performances and were very entertained. Suitable for kids and adults, their comedy/magic/acro act was light and uplifting.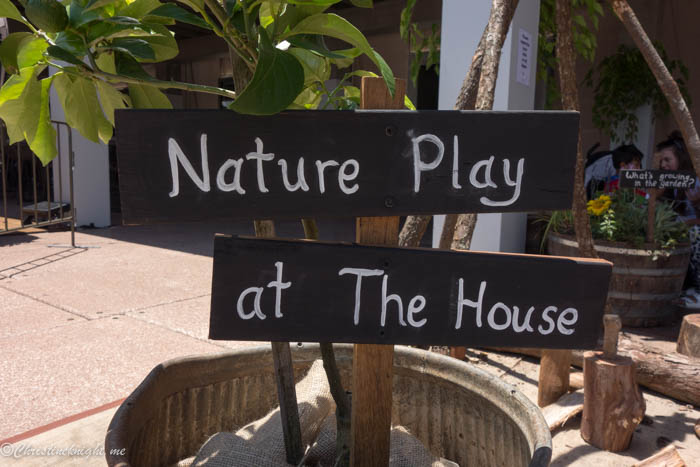 Kids can also get close to nature with Nature Play at the House. The nature corner lets kids use all their senses in play, from smelling plants in the garden, building with wood and decorating garden-themed colouring pages.