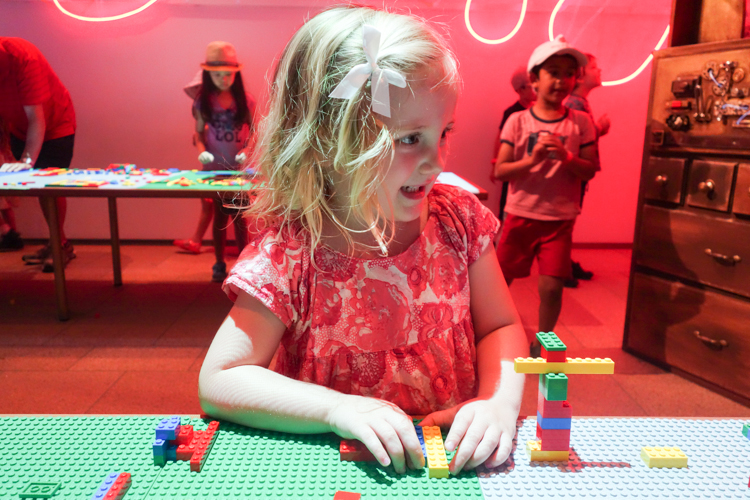 The Sydney Opera House never ceases to surprise me with their wonderful programming for families.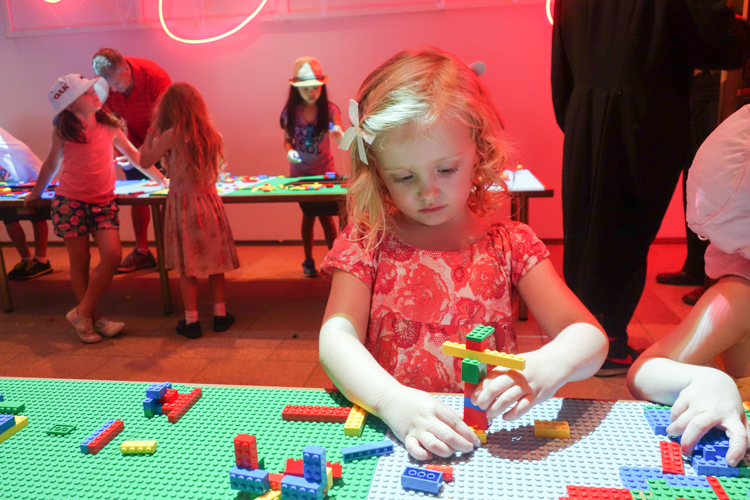 Right now, kids can enjoy the fabulous free Creative Play available daily at the Sydney Opera House just inside the Western Foyer. Kids can take time out of the heat with free LEGO play, while contributing to a collaborative musical composition – using their LEGO creations. The shapes built by the kids is turned into music using a really cool technology (a scanner in the roof and some sophisticated software). Three very entertaining and energetic musical performers engage the kids and introduce the LEGO music every 15 minutes.
I'd previously thought Cheese was just not really into Lego, but she surprised me by wanting to build Lego towers for over an hour. I literally had to drag her out of the building, which was a shame considering how great the air conditioning was.
Creative Play operates daily until January 26. Free and suitable for any ages who enjoy building with regular sized LEGO (no Duplo here).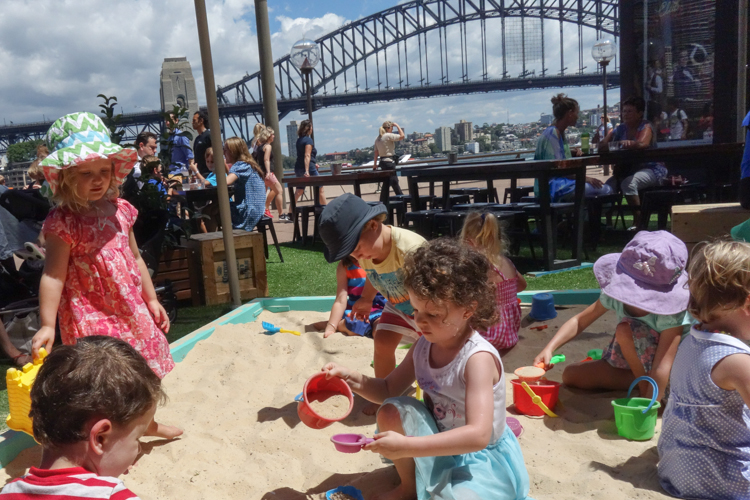 Out on the Western Forecourt is the Summer Playground. The Harbourside sandpit is a big hit, letting kids kick off their shoes and play with the provided sand toys while parents can sit around the sandpit under shade and enjoy a drink or lunch.
Hungry families can grab a bite at the Summer Playground's House Eatery By George, Opera Bar or Opera Kitchen. Their kids' menu features three meals, each $15 (tip: if the cafe inside the foyer is open, you can pick up a kids' box for $7 which includes sandwiches, juice, a cheese stick, museli bar, lollypop and mini box of smarties. These boxes can be brought out into the Summer Playground area to eat).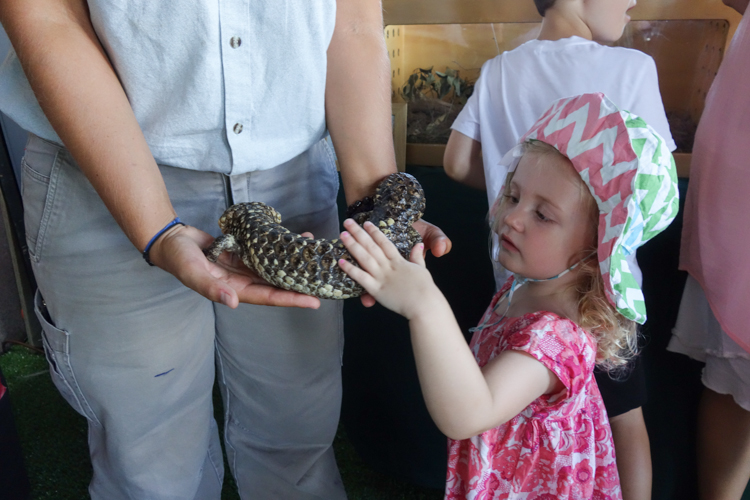 When we stopped by, the Taronga Zoo's Zoomobile was there, giving kids the chance to meet Australian wildlife like echidnas, snakes and shingleback lizards. Sadly the day we visited (Jan 15th) was the last day for the Zoomobile.
The Sydney Opera House Summer Playground is open until 01 Feb 2015, Sun-Thur 9am-11pm, Fri & Sat 9am-12am.
Public transport is the easiest way to get there (catch the train to Circular Quay), but if you need to drive, until 31 January Wilson are offering Opera House visitors a special Summerhouse deal. Pre-book a bay in the Opera House car park and quote Summer15 to receive $15 flat rate for weekday parking 9am-5pm and $9 flat rate for weekend parking 9am-5pm.