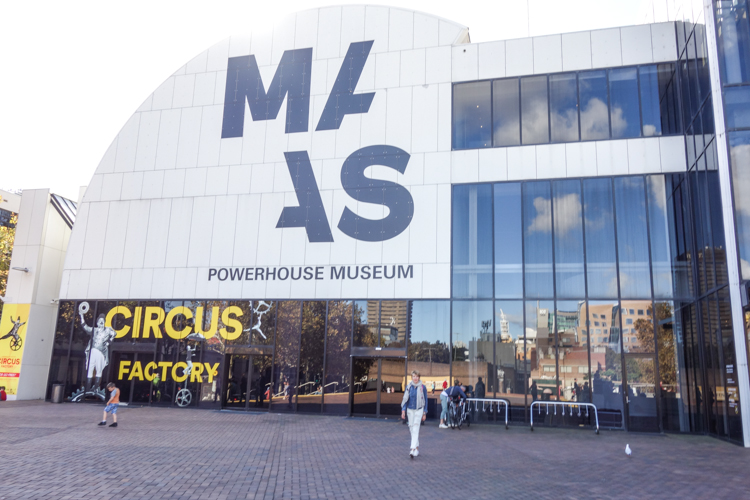 The Powerhouse Museum is one of my favourite places to take Cheese in Sydney at the moment. Not only does it have the fantastic Wiggles exhibit at the moment, it also is home to Circus Factory. We finally got around to seeing the exhibition during the school holidays (and if you want to see it you'd better be quick as it closes May 3, 2015).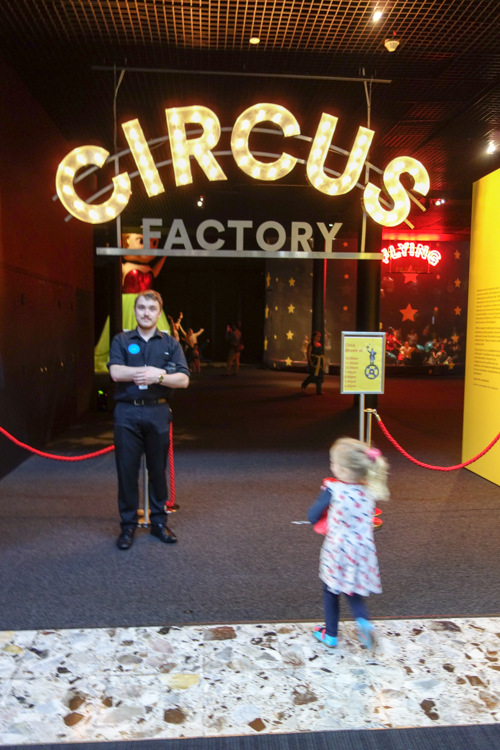 I wasn't planning on taking Cheese as the Powerhouse recommends it for kids ages five and over, but after seeing some adorable pics on Instagram I decided to give it a go anyway, and was so glad we did. At age 3.5 Cheese was a fantastic age for the exhibition. No doubt older kids will et even more out of it, including areas of the exhibition Cheese was too little for, but we spent three solid hours in the exhibition and I had to drag her out at the end, which says that this exhibit was a smash hit for the preschooler set.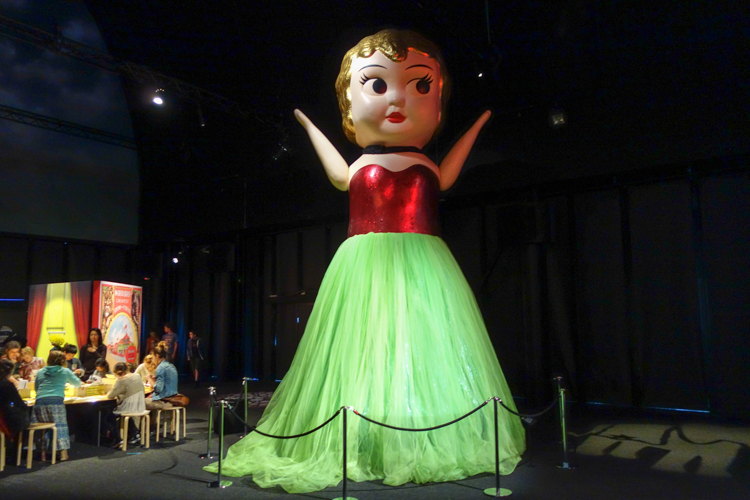 Circus Factory celebrates the daring, absurd and curious nature of circuses. It focuses thankfully on the human element, such as clowns, acrobats, circus acts, etc, rather than the sad history of animals in circuses.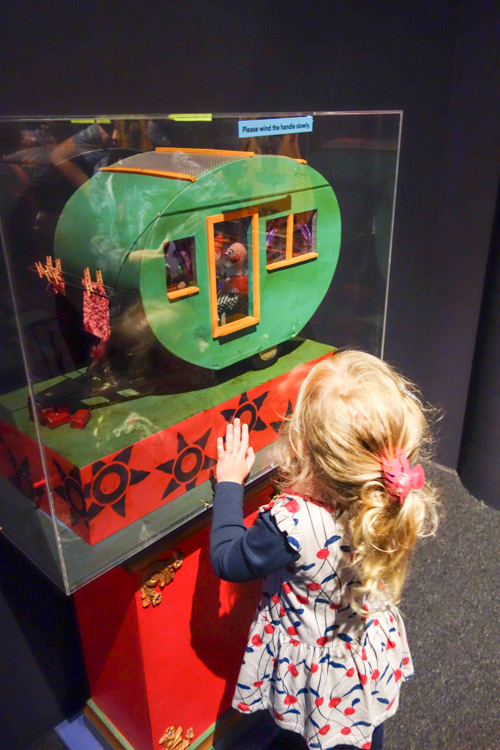 The Circus Factory is set up over three levels. The top floor has costumes and the bottom one has a fantastic collection of automatas – the later you can also see when you purchase a general exhibition pass. An automata is an interactive artwork, where you wind a handle and it moves the subjects inside. They automatas are kind of creepy to be honest, and they really freaked Cheese out. The subject matter includes things like freaky looking monkeys and skulls. Fascinating for adults, but some of them are a bit scary for little kids.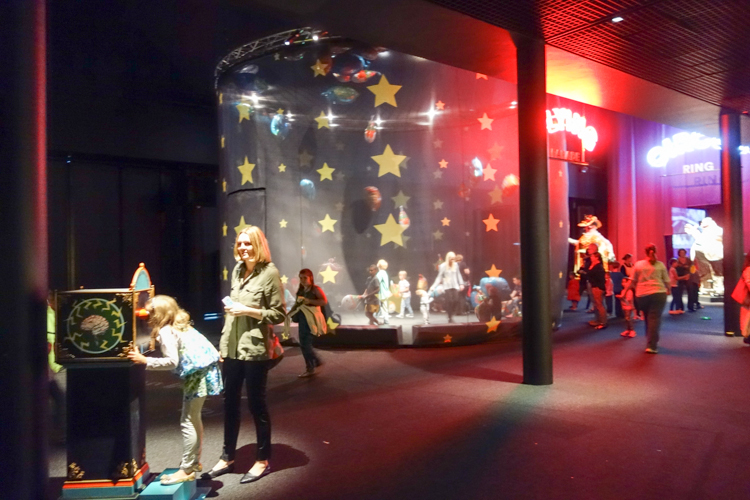 We spent our entire visit on the main floor of the attraction. The massive space is broken up into many interactive areas for kids to just go wild and really experience elements of the circus for themselves.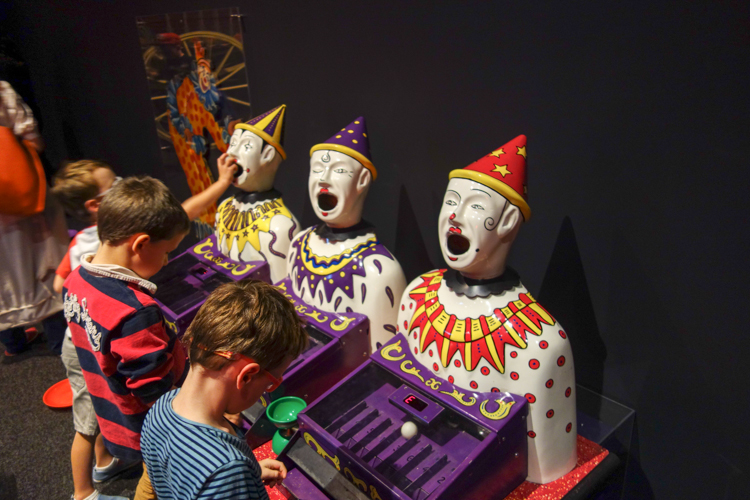 Cheese highly enjoyed each of these areas: clown costume dress ups, colouring in, a mirror maze, hula hoops (they were a bit heavy for her but she made her own game out of them), clown faces, balancing tricks (again, a bit hard for her but she enjoyed trying), the balloon room and carousel.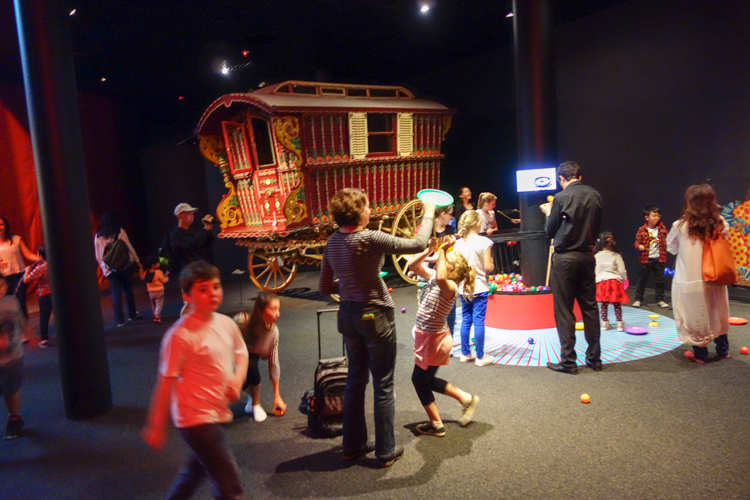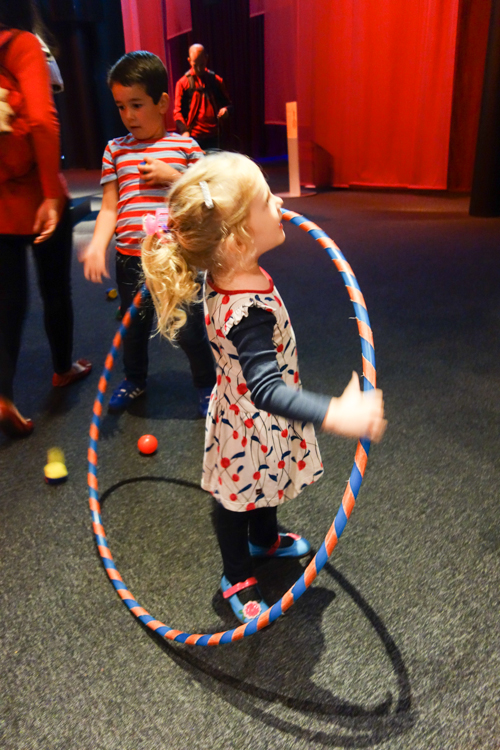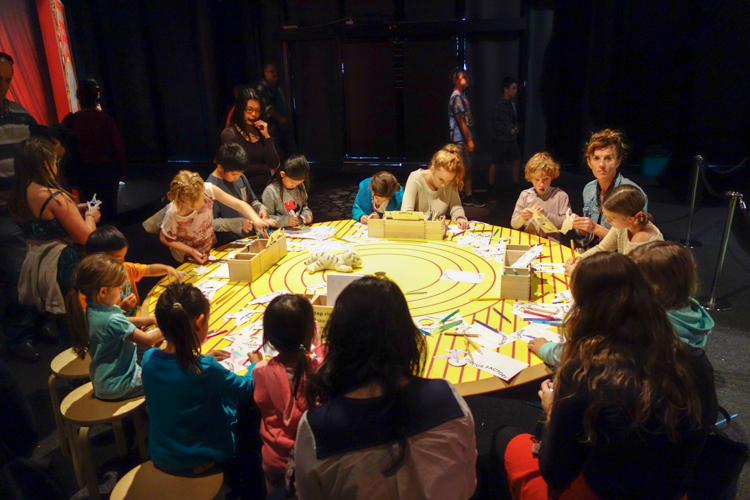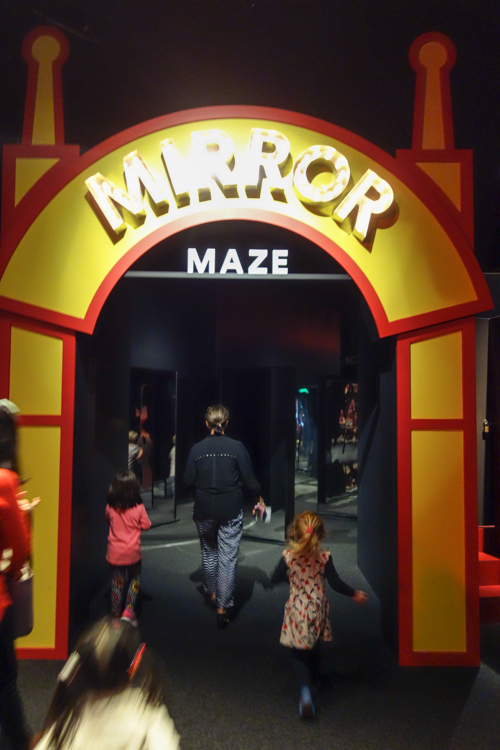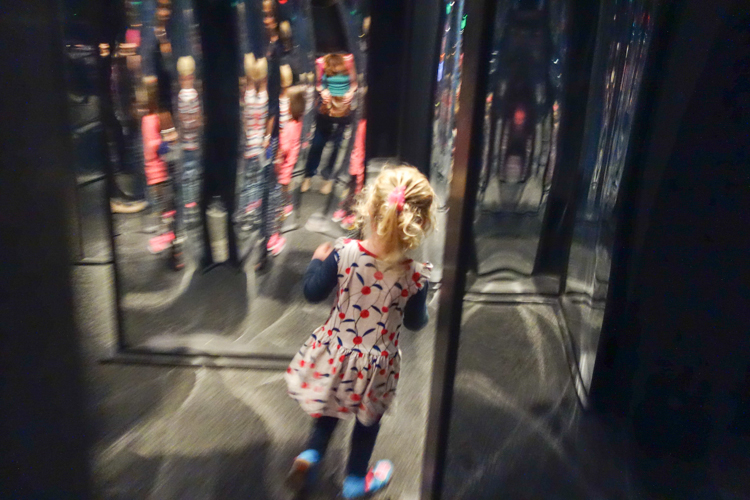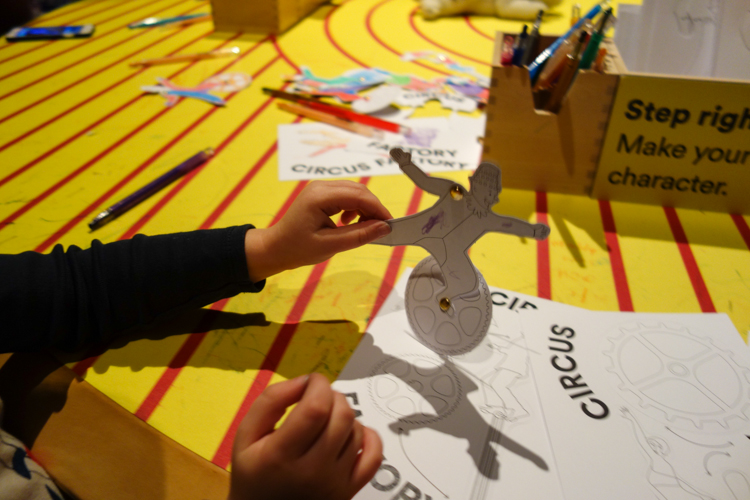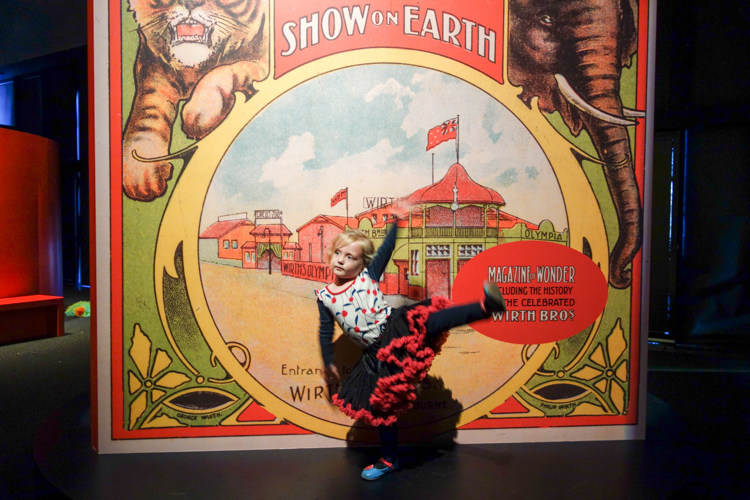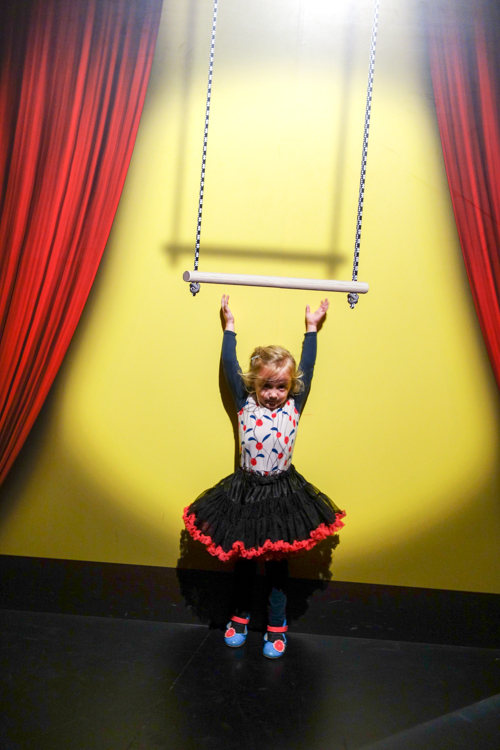 Her absolute favourites were the carousel (we had three rides) and the balloon room. The carousel is a hand-carved 100-year-old beauty made in England around 1900. It is paired in this exhibit with the original Luna Park 89 key Gavioli organ. Absolutely magical.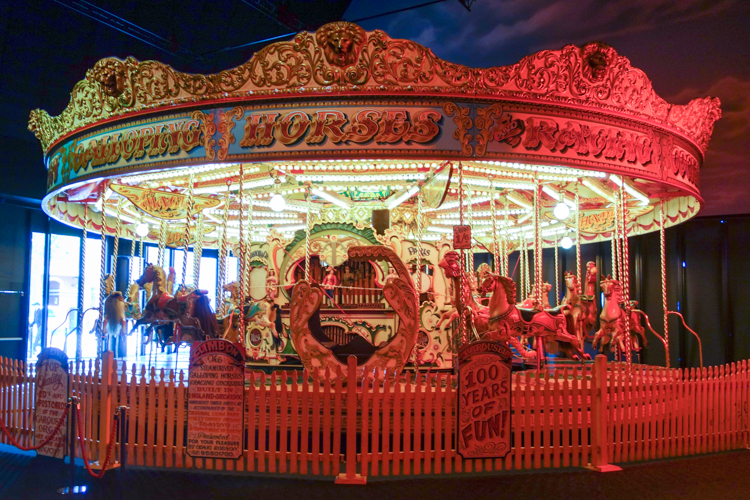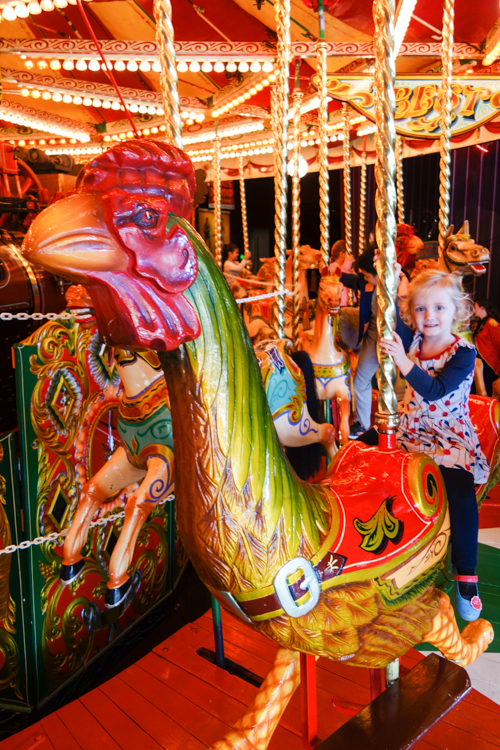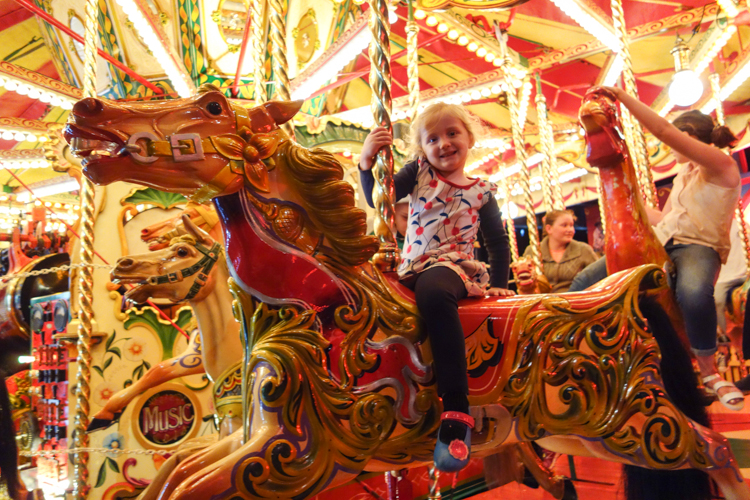 The balloon room was basically a netted area with a wind tunnel blowing into it, and many brightly coloured helium balloons floating in it. AKA paradise for kids, little and big. Cheese spent around an hour just in this one area chasing balloons. Thoughtfully placed couches inside give parents a place to sit while keeping an eye on the balloon activities.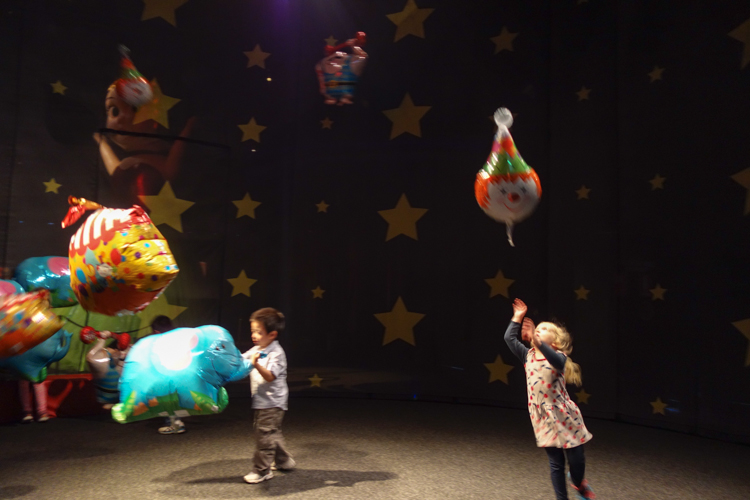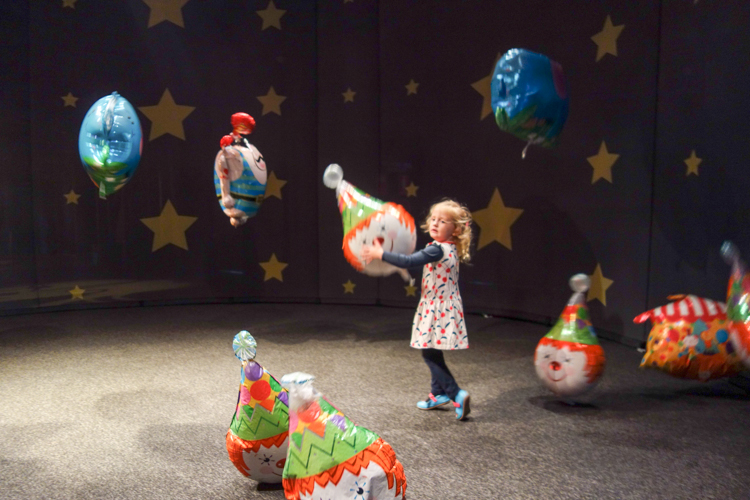 Depending when you visit there are a range of live activities to enjoy, too. As we visited on a Friday during school holidays, we were lucky to see a range of short performances called "Amuse Bouche", especially created by Circa for the Powerhouse Museum. Every hour on the hour, two performers delighted the crowd with a 6 – 10 minutes acrobatic performance involving balancing, contortionism and the vertical rope. Each hour there is a brand new performance to witness, so we kept going back for more, wanting to see what amazing tricks we would be surprised with next.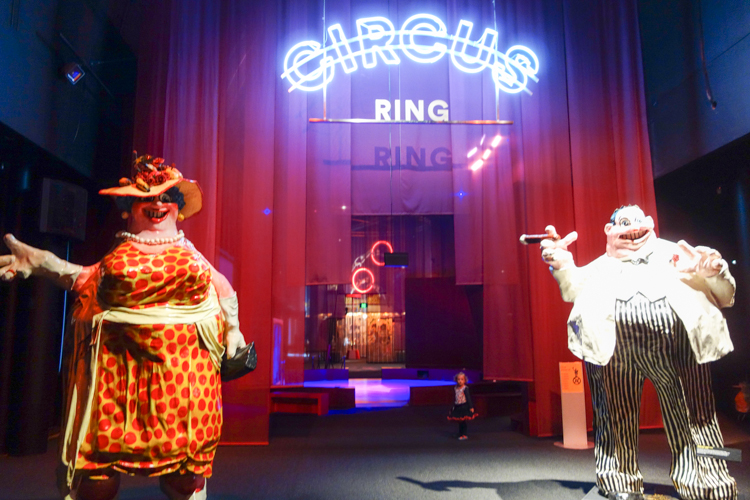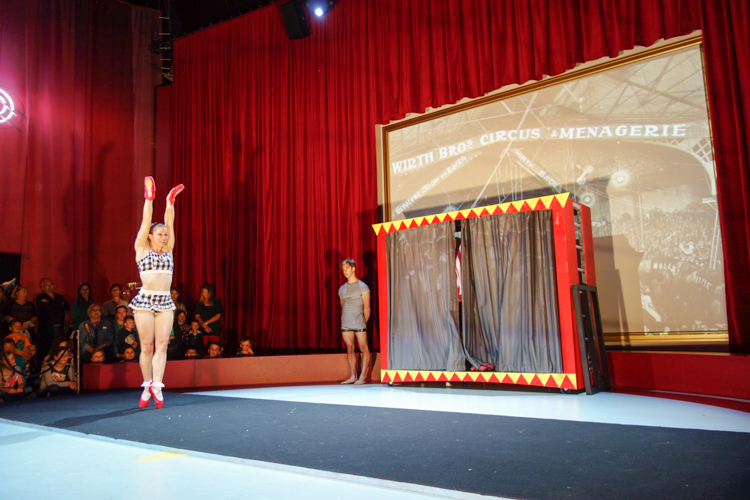 Here is their schedule for live activities:
Amuse Bouche by Circa
Shows on the hour, 4 Apr to 19 Apr
Science of Circus Show
Explore the physics behind circus acts like plate spinning.
27 Jan to 3 Apr, and 20 Apr to 3 May
Weekdays: 11.30am, 12.30pm and 1.30pm
Weekends: 10.30am, 11.30am, 12.30pm, 1.30pm and 2.30pm
April school holiday activity: Clown carnival
3 to 19 April
Make your own juggling balls, contribute to our giant fabric bunting, play carnival games and get a balloon animal to take home (weekends only). On weekdays, learn how to hula-hoop, juggle and more from circus experts. (Free with general admission.)
Planning on eating while you're there? You'll love the Black Star Pastry outlet that's set up in the cafe area. They serve sandwiches and lunch foods, plus their famous desserts and kids' shakes. It's worth going for the Black Star pastries alone!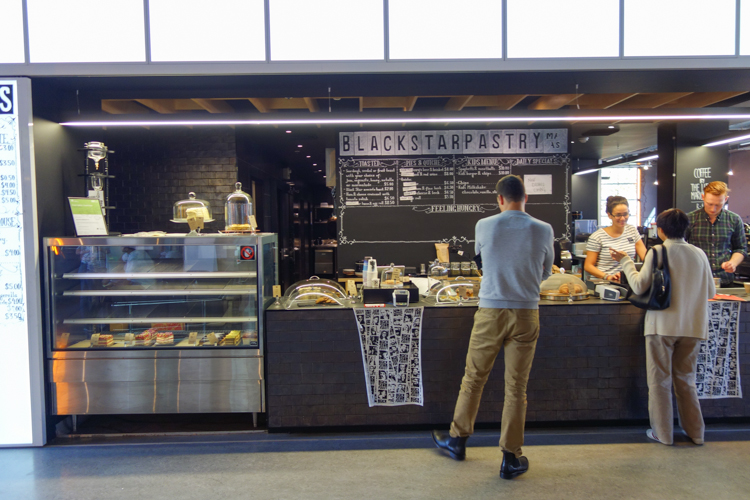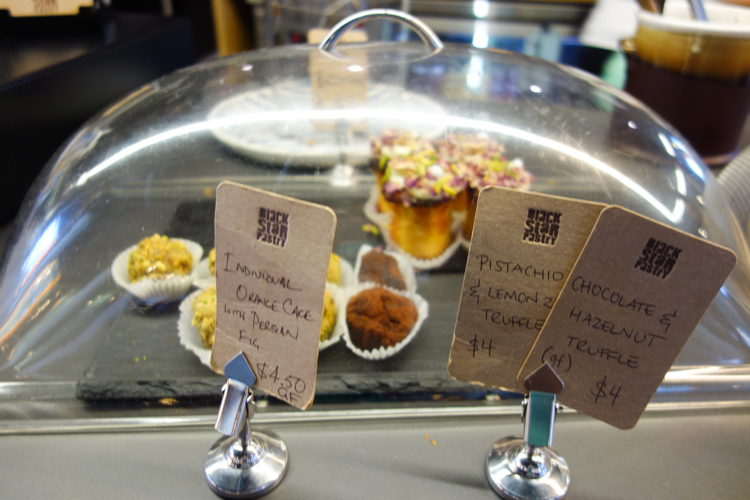 We had the most amazing time at Circus Factory and will absolutely go back. It helped that we were able to get in for a bit cheaper care of finding a Groupon voucher for adult general admission $7 (instead of $12). At the entrance I was able to upgrade the voucher to include Circus Factory for an extra $8, making it $15, and significantly cheaper than the full admission price of $35.
Last notes before you go:
No strollers inside the exhibition.
The Powerhouse advises that you prebook your tickets (particularly on weekends) to ensure you get in on a busy day.
Circus Factory
Circus Factory FAQs
Open 20 December 2014 to 3 May 2015
Powerhouse Museum
500 Harris Street, Ultimo NSW 2007
Hours: Daily 10am-5pm
Circus Factory entrance (includes general admission into the Powerhouse Museum):
Up to 3 kids free with each adult ticket
Adult: $35
Member adult: $25
Family: $65
(2 adults and up to 6 children)
Member family: $45
(2 adults and up to 6 children)
Concession: $20
Additional child (4—15 yrs): $8
Free entry for children under 4 years
Exhibition tickets include same-day entry to Powerhouse Museum. Transaction fees from $3.95 may apply.