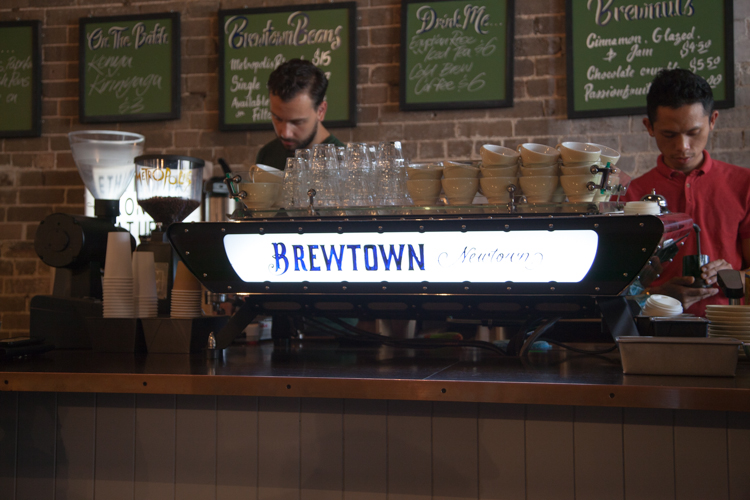 Newtown has long been a place where Sydney's hip hangs out, but it's really only been in the past few years that the area has seen an arrival of trendy eateries popping up. Newtown Brewtown is the epitome of the revival that's happening in Newtown right now. It's deliberately grungy-looking on the surface, but is actually a bit of an upscale eatery with a creative menu, and infamous Bronuts (Brewtown x cronuts).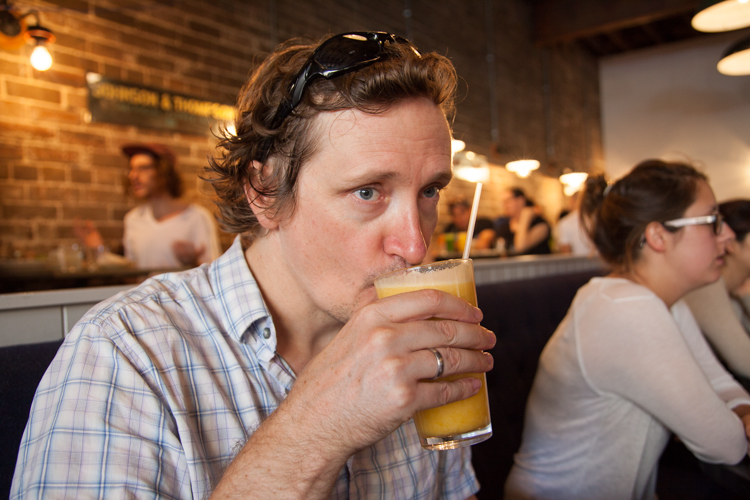 We ordered freshly squeezed orange juice ($5) and a babyccino when we arrived to stem the hunger we'd worked up from biking over to the cafe. Note: Parking in Newtown is impossible. Where possible, get public transport.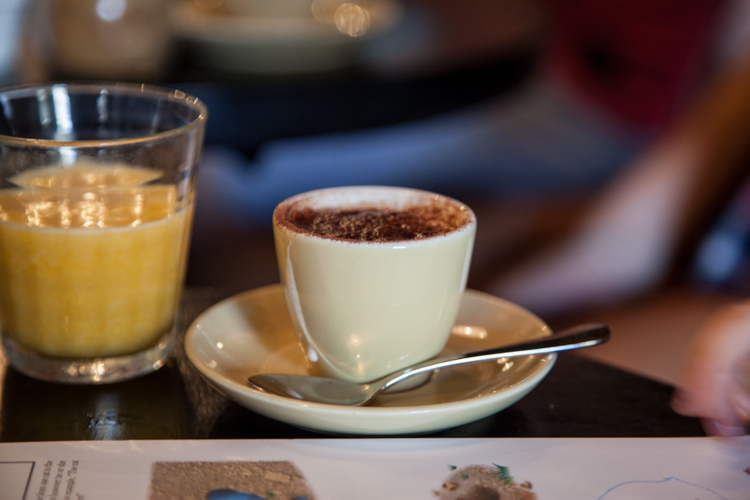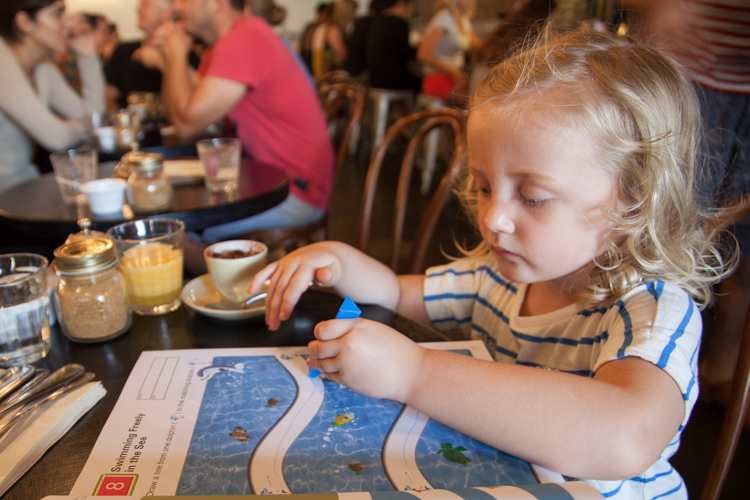 Cheese had a pumpkin bread that was out of this world. Lots of crunchy seeds, a bit slab of some kind of maple butter. So more-ish.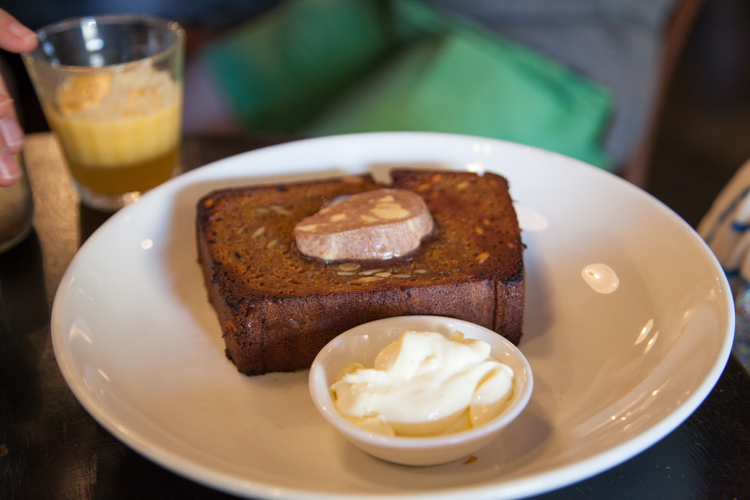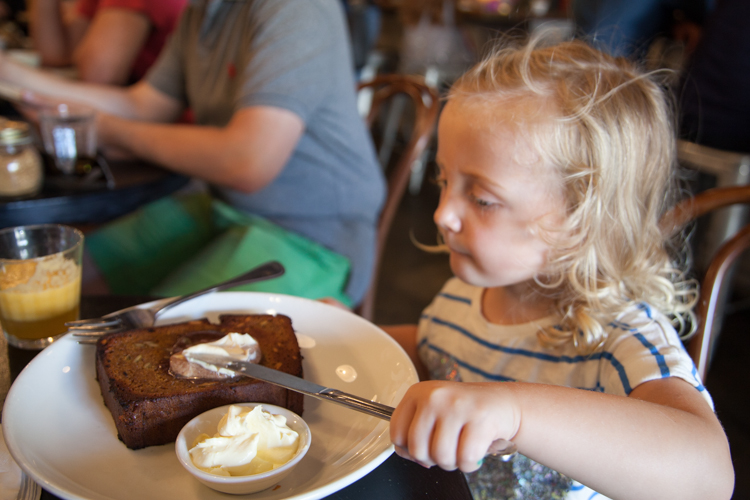 Alec had the Wood Smoked Salmon (with curried Israeli couscous, poached egg, coriander, lime, $16.5). His report was that it was amazing, and unlike anything he'd ever been served for breakfast before.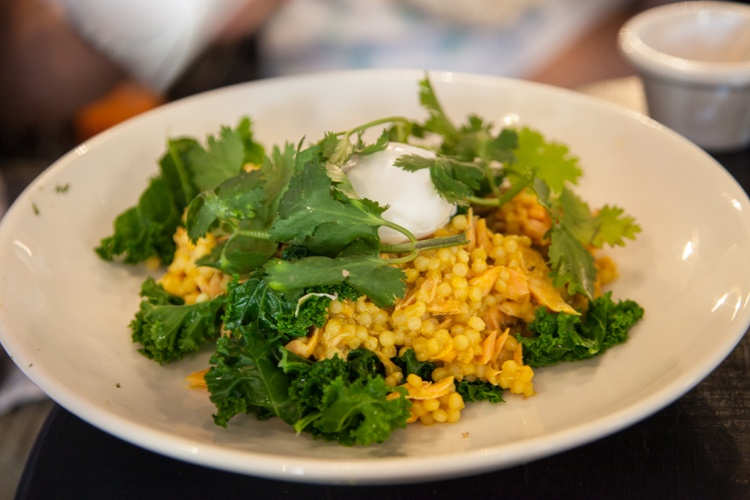 My dish was the Poached Eggs on toast (with house relish, $10), and a side of avocado. The eggs were perfect, the avocado creamy and generous.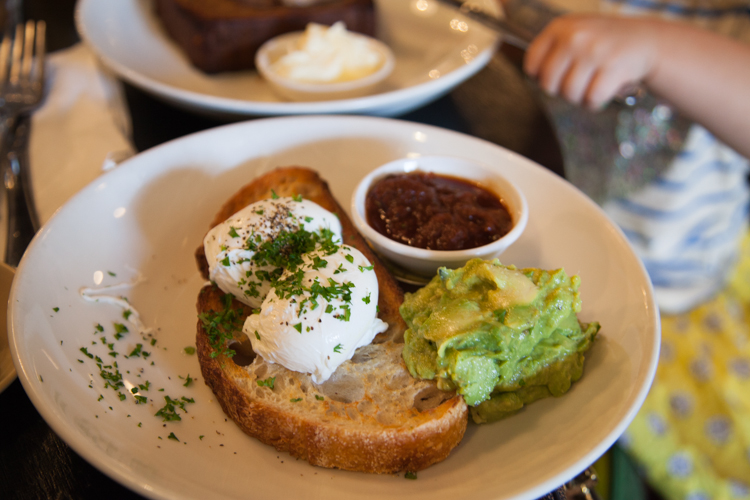 I love iced tea like nothing else, and was delighted to find Brewtown offered specially brewed iced teas. Today's was Egyptian Rose ($6). So. So. Good.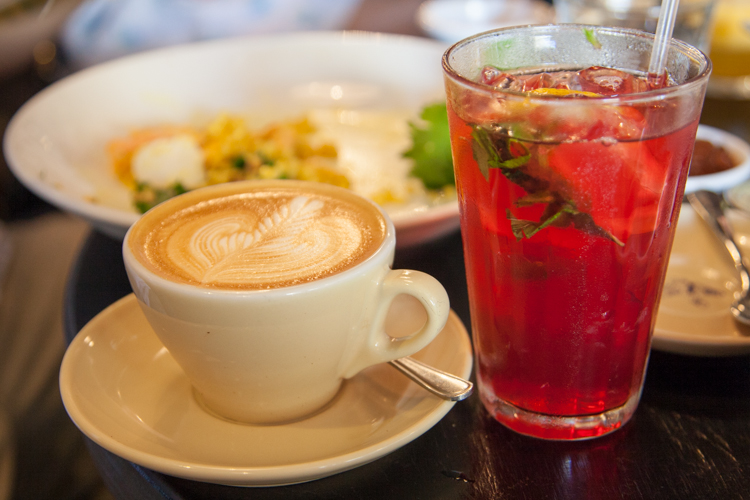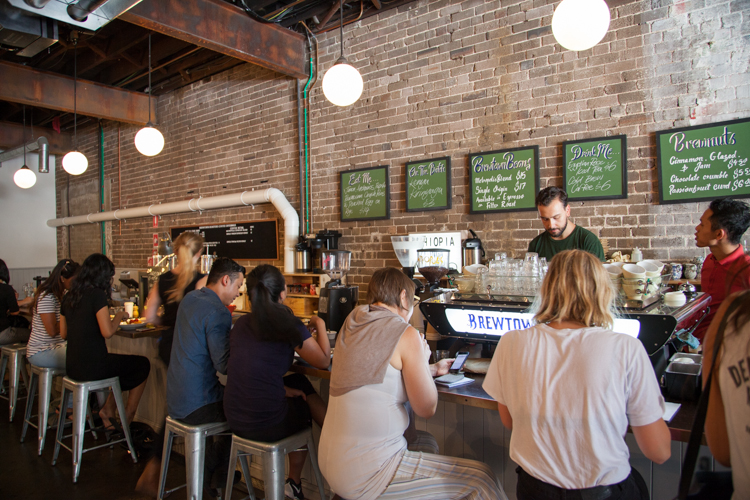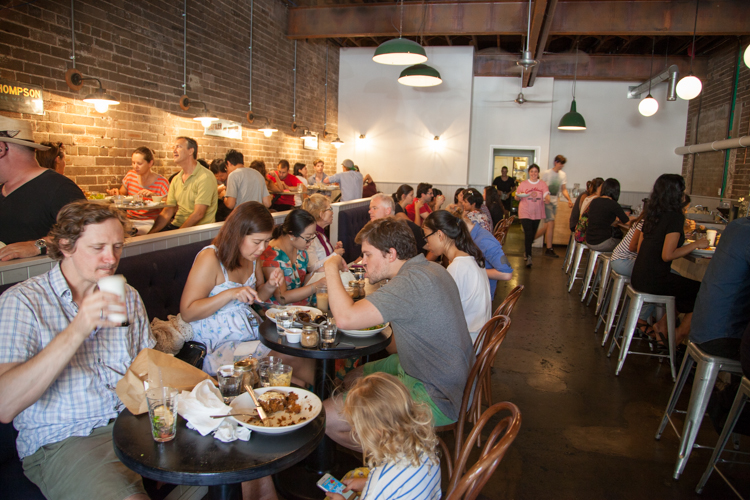 The tables and interior in general is super tiny. No room for strollers or bulky bags, or for toys for kids to play with. We brought an activity book for Cheese and abandoned it for an iPhone when our food arrived and we needed the space.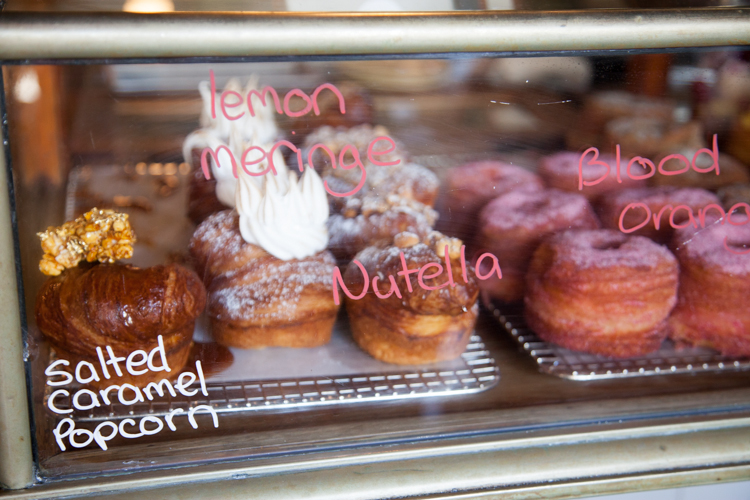 A trip to Brewtown isn't complete without a bronut. How beautiful do they look? We took one for the road because were were too full to eat it there.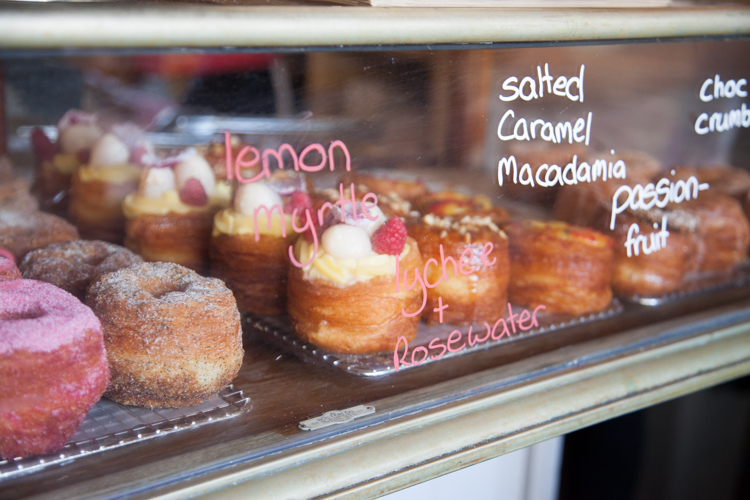 Just a short walk away from Brewtown is Camperdown Memorial Rest Park, which has a large playground. Tables on weekends will incur a wait (ours was 30 minutes) due to how popular the cafe has become. My advice: put your name down and head down to the park for a short walk and play.
Highchairs: No.
Stroller storage: No.
Easy access: Yes.
Change tables: No.
Kids' menu: No.
Brewtown Newtown
6-8 O'Connell Street,
Newtown NSW 2042
Phone: (02) 9519 2920
Prices: $$
Hours: Daily 8am-4pm
Get directions.