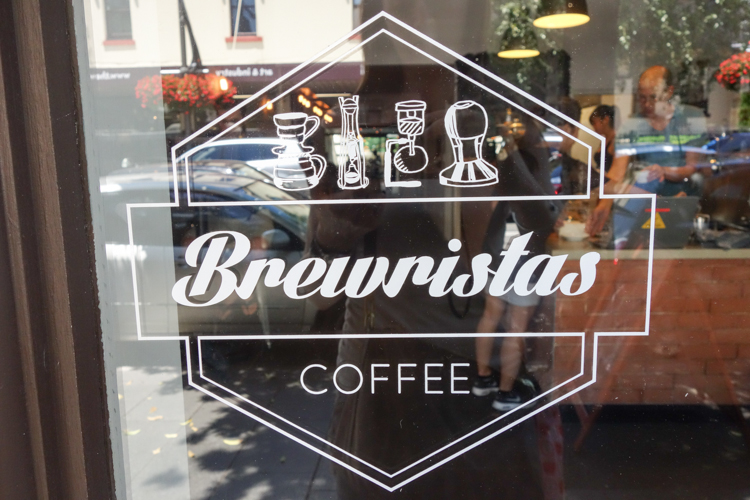 If you love your caffeine hit, take yourself to Brewristas for some speciality coffee and really delicious food to boot. The new cafe specialises in coffee (duh), and their 12-hour cold drip coffee blends are perfect for the steamy Sydney summer. With names like Cold Brew, Brewmondae and Brewtea, all 3 are produced and bottled in-house, and give a massive buzz, so be warned!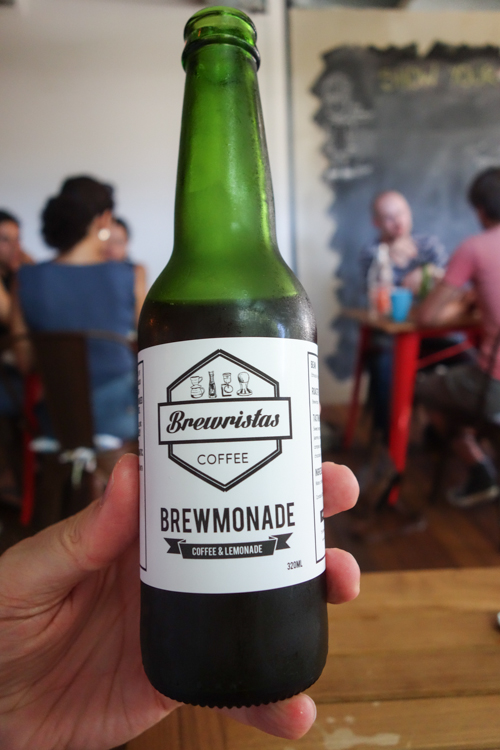 Honestly, I don't like coffee, but Alec does, which is why we ended up at Brewristas for brunch one Saturday. With an ex-Bills Darlinghurst chef at the helm in the kitchen, I was expecting the food to be pretty darn good (which it was).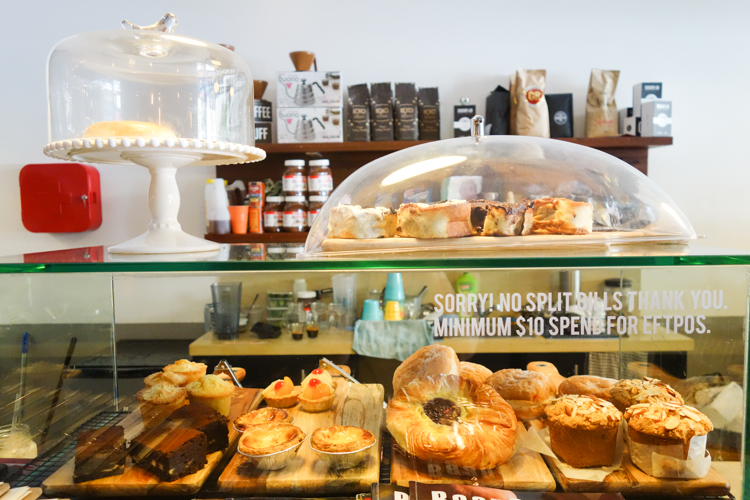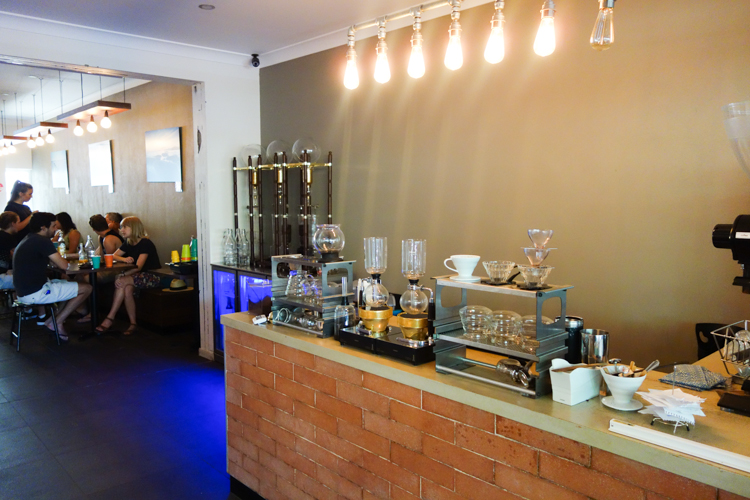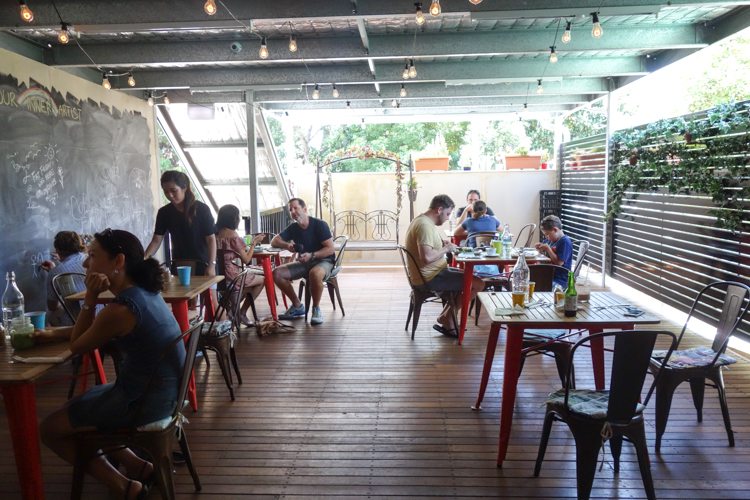 The cafe has three distinct dining areas, with lots of space to move – even enough for large strollers to maneuver without hitting other diners, which has made the cafe a popular spot for local mother's groups.
We were seated on the roomy patio out back, which is also where the giant chalkboard and swing are, so the perfect spot for families.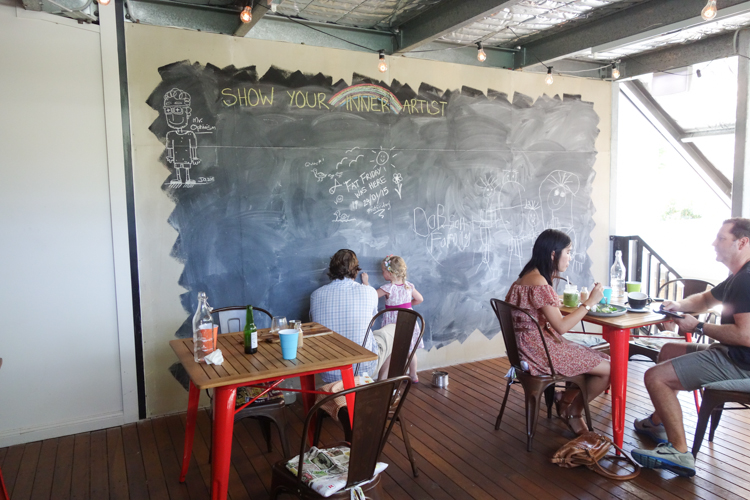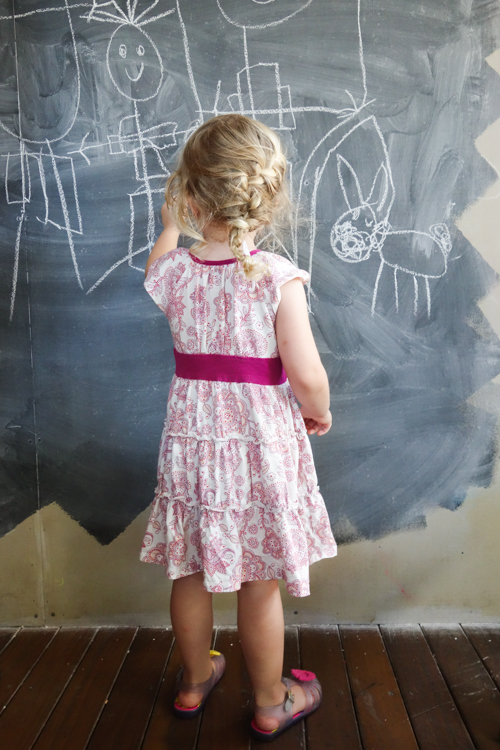 Cheese and I shared a Nutella Frappe ($7). It usually comes with coffee, but they staff will make one without it if asked. It was light and cold and just enough Nutella to fulfill my craving without getting sickly sweet.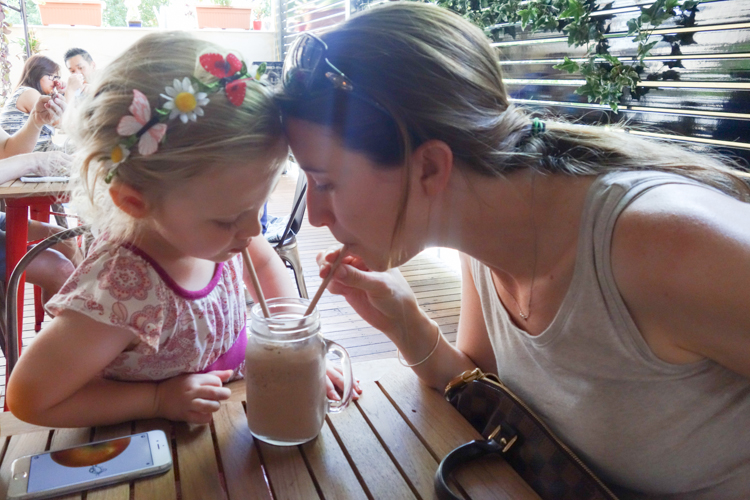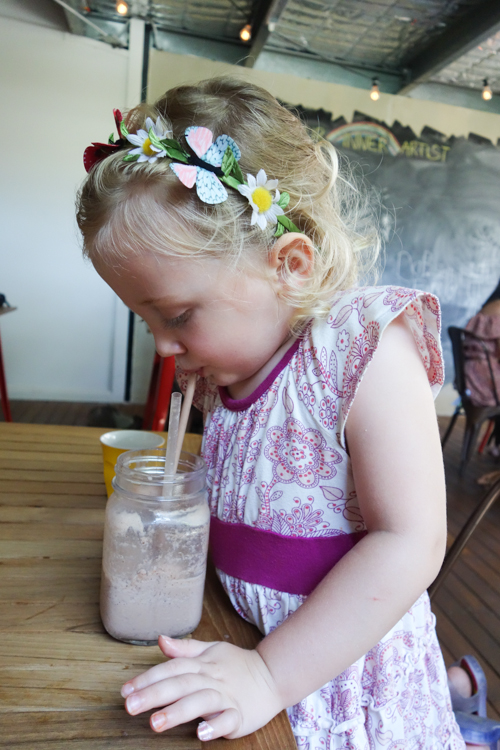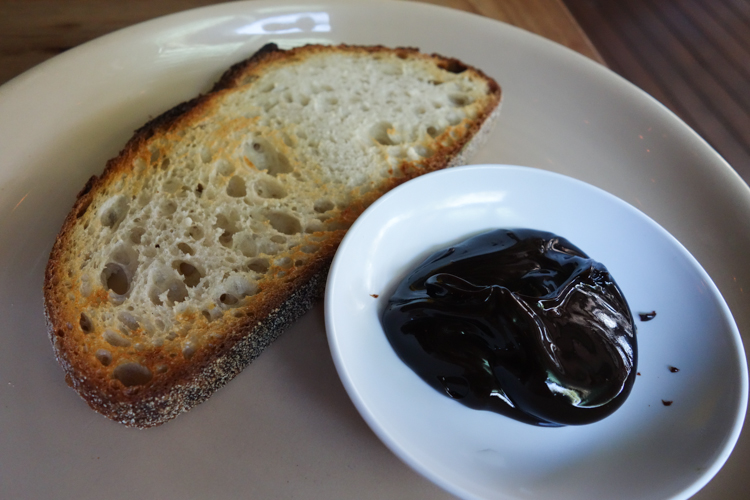 We ordered Cheese a serve of Toasted Sourdough with Vegemite ($5).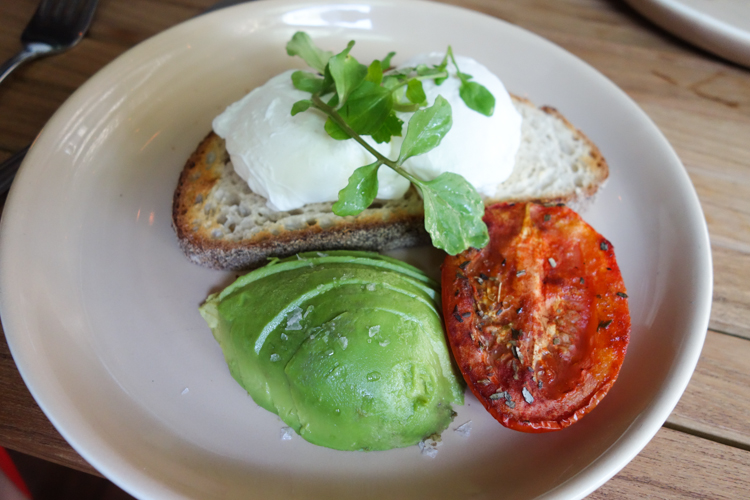 My dish was the Toasted Sourdough ($5) with Poached Eggs ($4), Avocado ($2) and Roasted Tomato ($2). It was a really good size and also price and I was left feeling satisfied but not over-full. Very flavoursome food, and well poached eggs.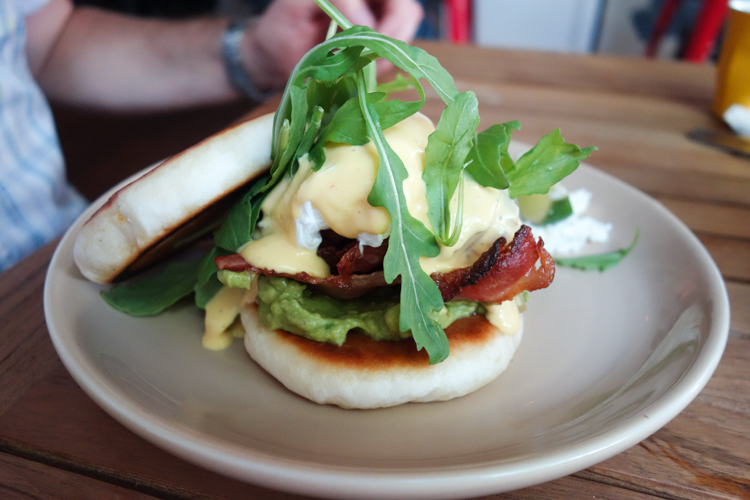 Alec ordered Porky Pig's Hotteok ($15), the cafe's take on the bacon and egg roll. In this version, the "bread" is two toasted honey jam-stuffed pancakes, (typically a Korean snack that's sold on the sidewalk in winter), with spicy guacamole and mango habanero mayo.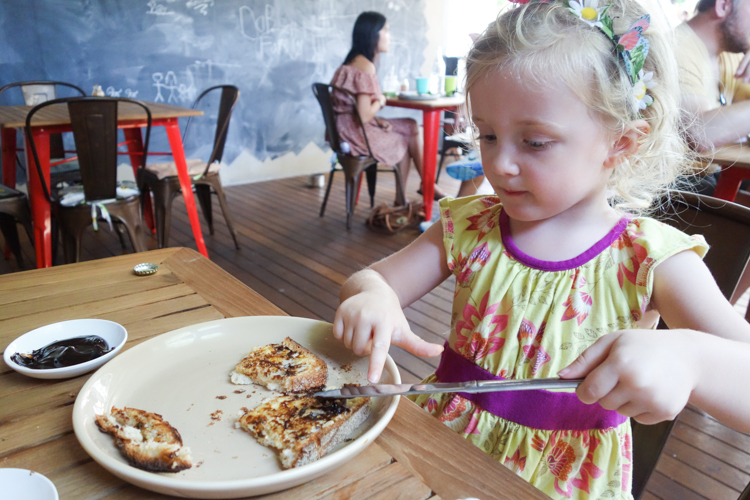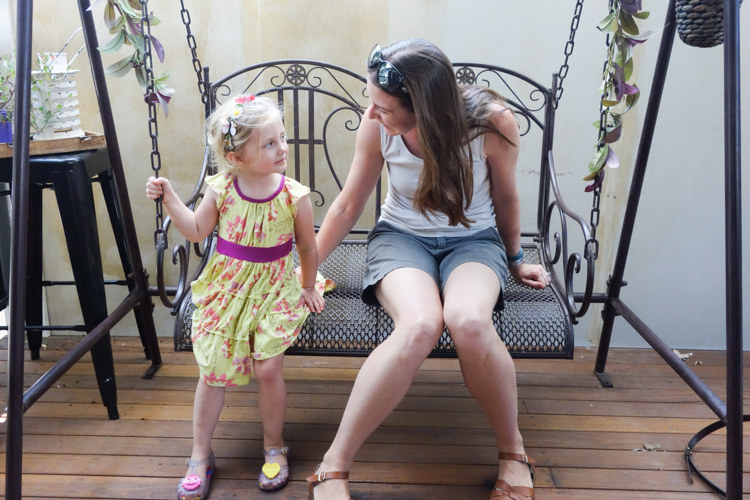 The staff at Brewristas are very attentive, knowledgable and friendly. They're used to accommodating mother's groups, so are very kid-friendly too. This little cafe is already buzzing despite being only a few months old. With a combination of simple and innovative dishes, and, of course, coffee coffee coffee, it's on it's way to becoming a very popular hangout.
Highchairs: Yes.
Stroller storage: Yes.
Easy access: Yes.
Change tables: No.
Kids' menu: No.
Brewristas
73 Glebe Point Road,
Glebe NSW 2037
Prices: $$
Hours: Mon-Thur 1pm-9pm, Fri 1pm-11:30pm, Sat 10am-12am, Sun 10am-9pm
Get Directions