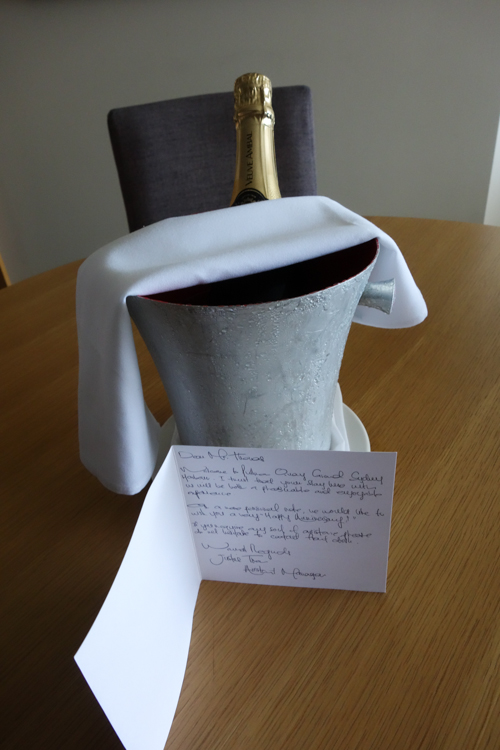 Ahhh I love wedding anniversaries. This year, Alec and I celebrated number five, which seemed pretty significant for some reason. Half a decade has slipped by so quickly, and our lives have changed so very much in this time that it feels like another life time ago that Alec and I said our vows.
For our 5th anniversary, Alec booked us a night at the Pullman Quay Grand in Circular Quay for a "staycation", and organised my parents to watch Cheese for the night. He arranged a suite with a harbour view – perfect for us to play tourist for the night.
When we opened the door what did we see but a complimentary bottle of champagne and a really sweet note from the staff wishing us a happy anniversary. Little touches like this really add to hotel stays to turn them into a special, memorable experience.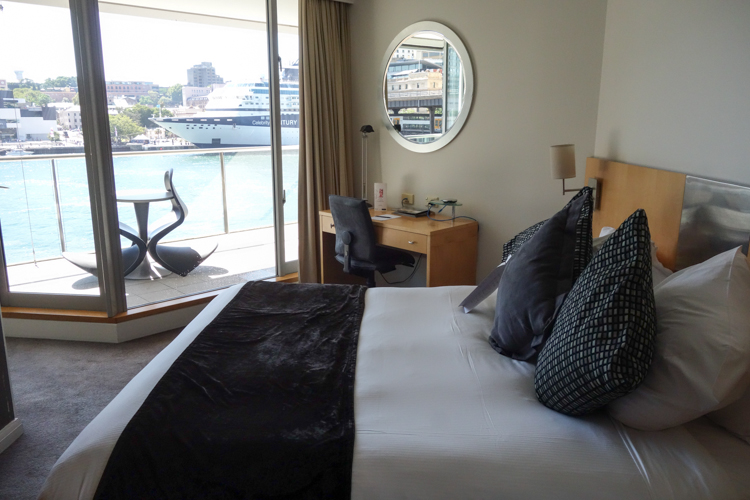 Our view was spectacular. We popped the champers and enjoyed our pre-dinner wine while admiring the view.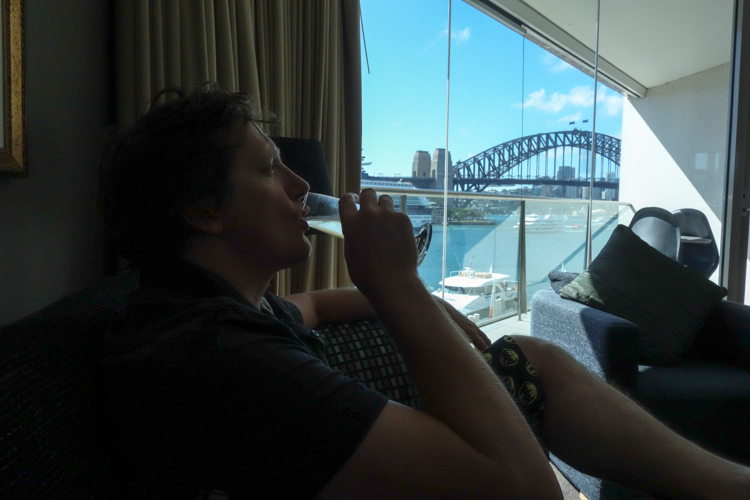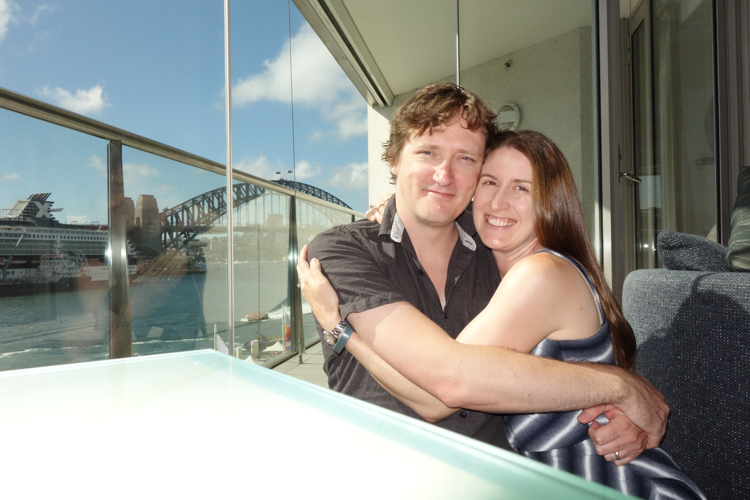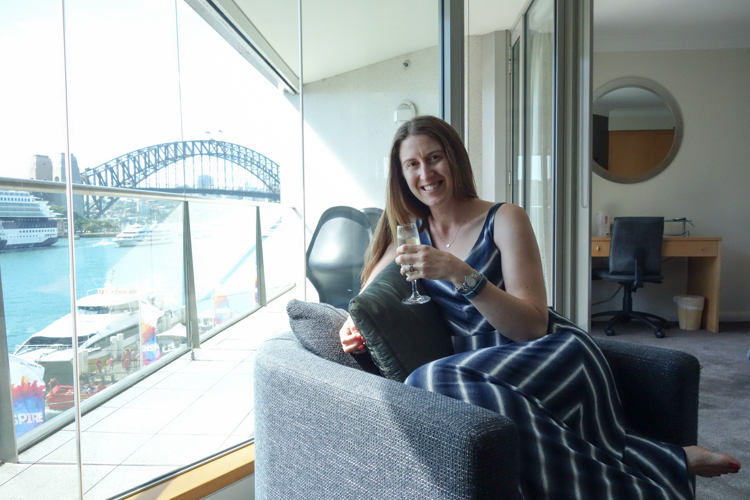 It wasn't long before we were due for our dinner date. I'd booked us a table at ARIA, a restaurant right on the tip of Circular Quay, with a killer view of the Sydney Opera House and Sydney Harbour Bridge.
ARIA is an award-winning, hatted restaurant owned by chef Matt Moran and restaurateur, Peter Sullivan.
We went in with high expectations for our meal, and were happily very satisfied with our dining experience.
For our dining, we chose the tasting menus. The regular for Alec, and vegetarian for me ($175pp). A vegetarian amuse bouche was brought out for each of us – sadly we ate them before I could photograph them. Next was miche bread and two butters: regular and seaweed.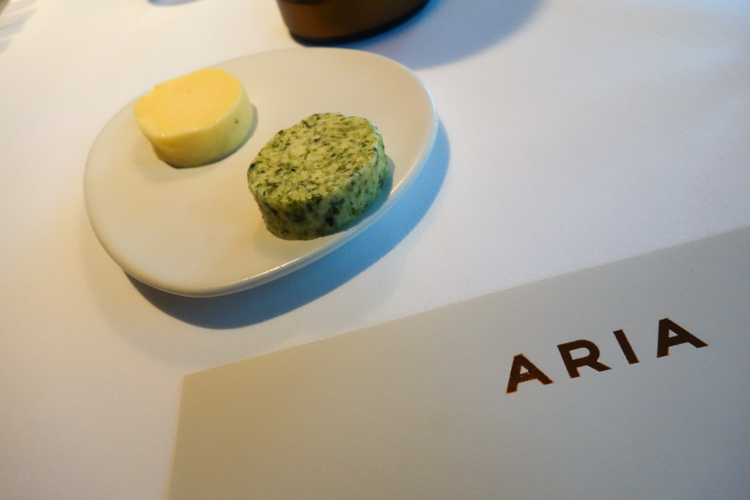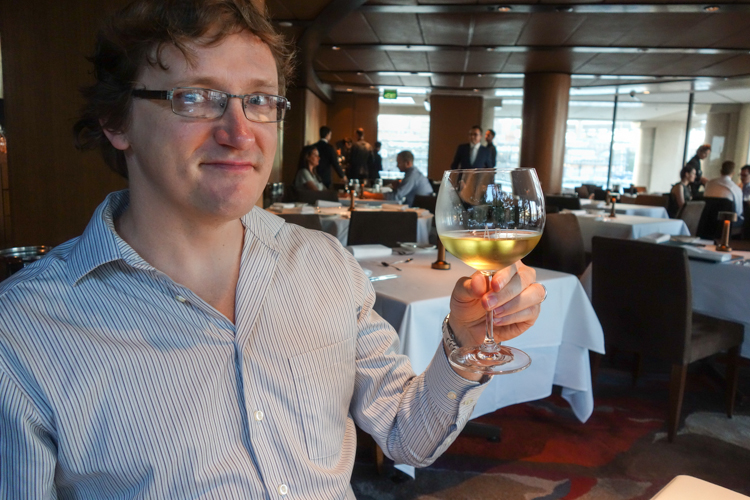 The vegetarian tasting menu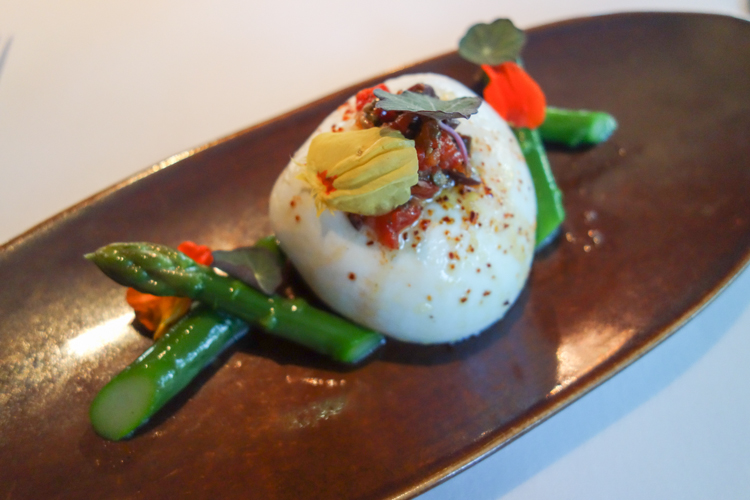 Green asparagus with burrata, black olive and nasturtium.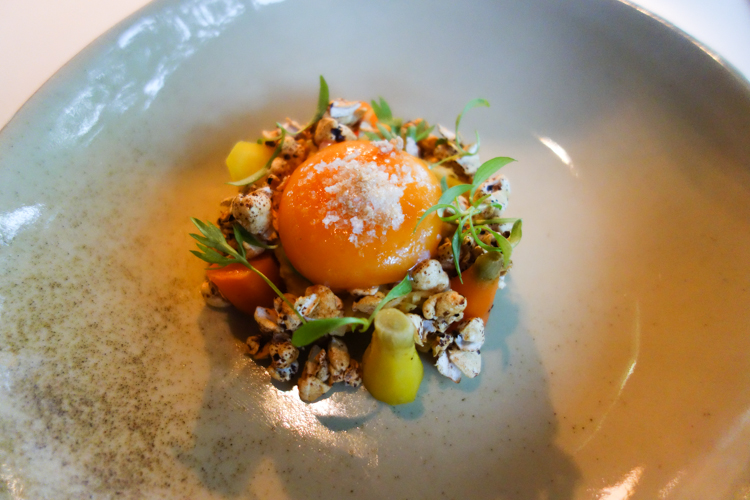 Celeriac and carrot salad with smoked egg yolk and buckwheat.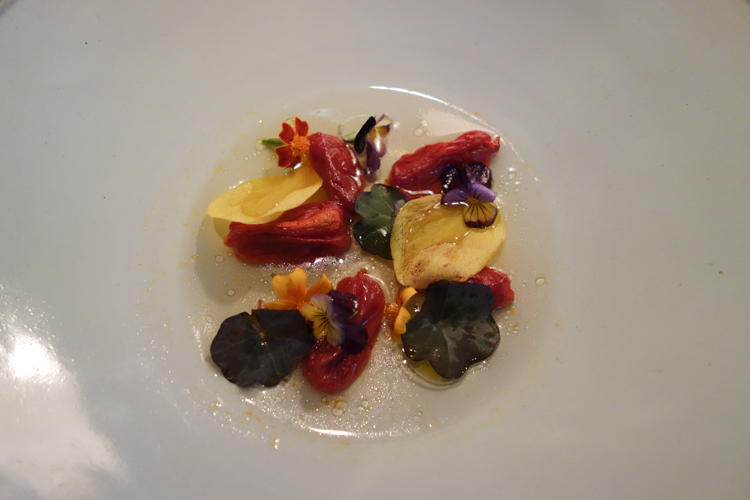 Slow roasted bello rosso tomatoes with lemon verbena and olive oil.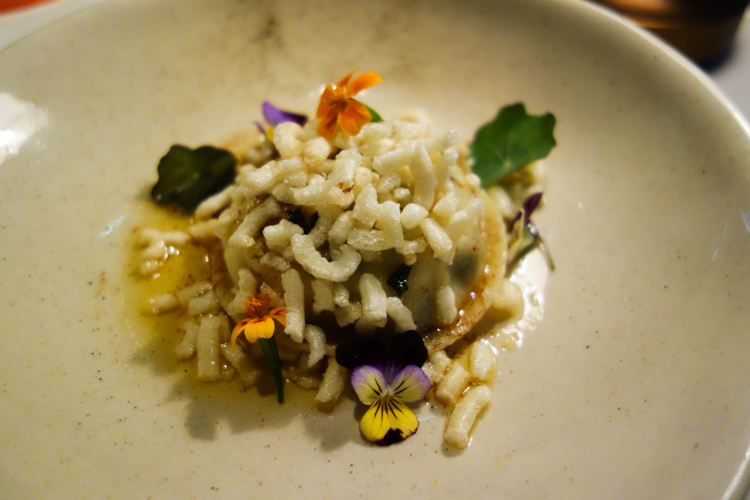 Raviolo of potato and shallot with sage burnt butter.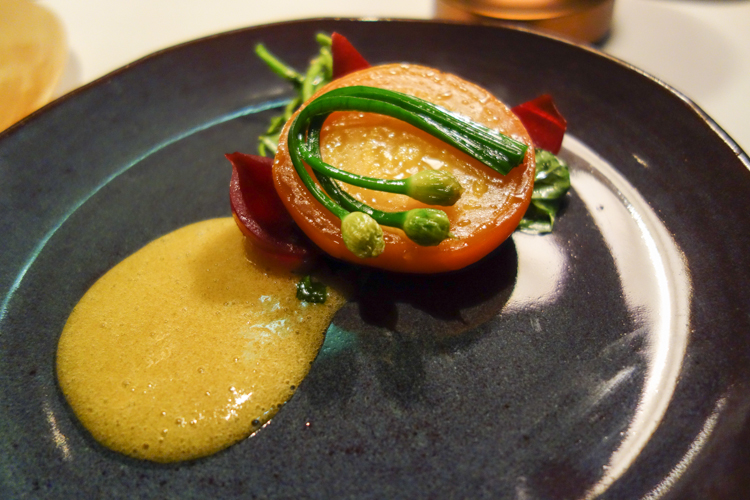 Salt baked golden beetroots with watercress and charred artichokes.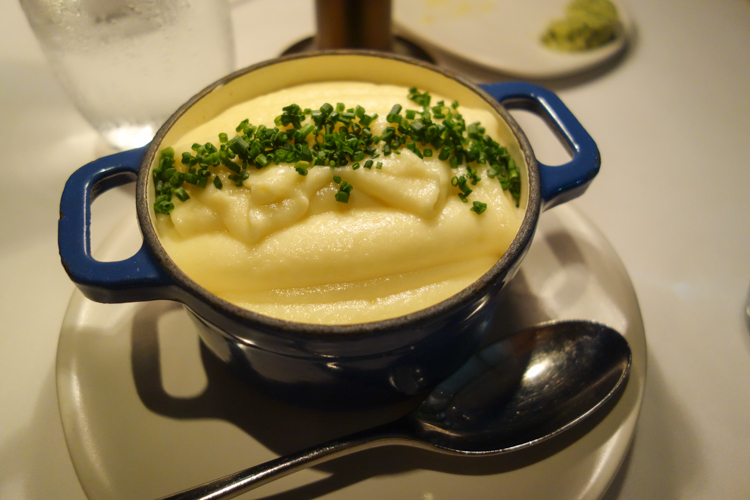 Creamy mashed potatoes.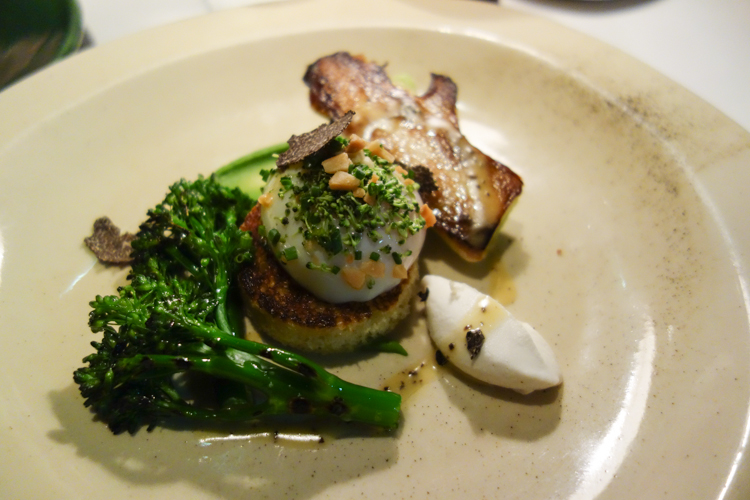 Slow cooked Cornucopia egg with broccoli, macadamia nuts and black truffle.
Regular tasting menu
Saikou salmon with apple cucumber, lemon and ear grey.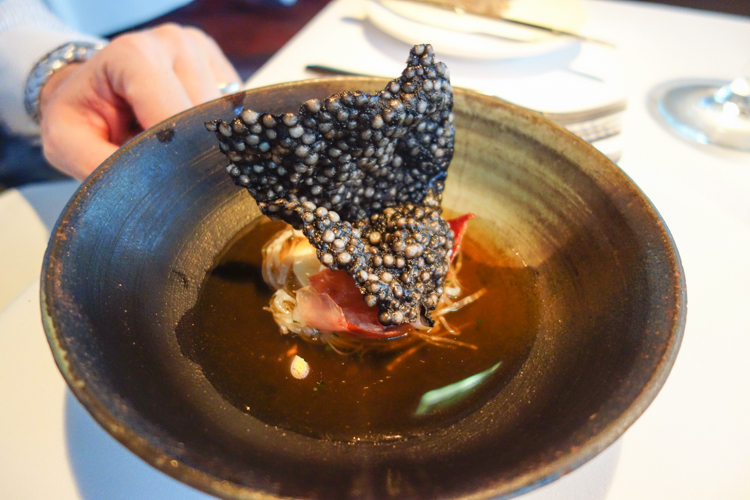 Southern calamari with Iberico Jamon, dashi custard and shiitake mushroom tea.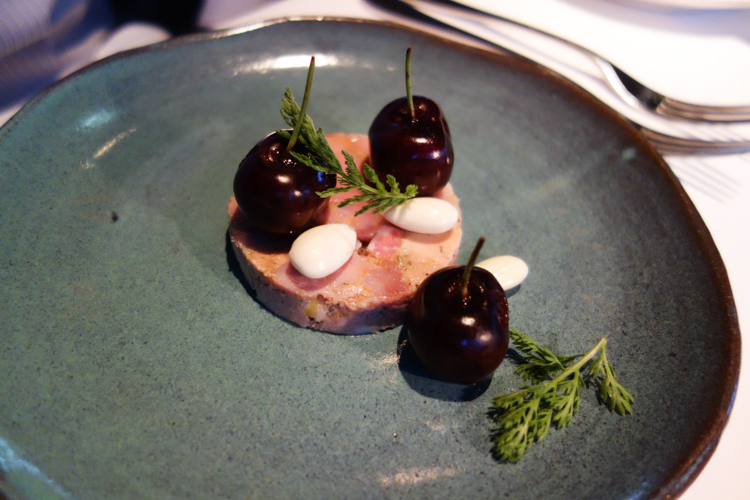 Pressed Jurasic quail and foie gras with pickled cherries and green almonds.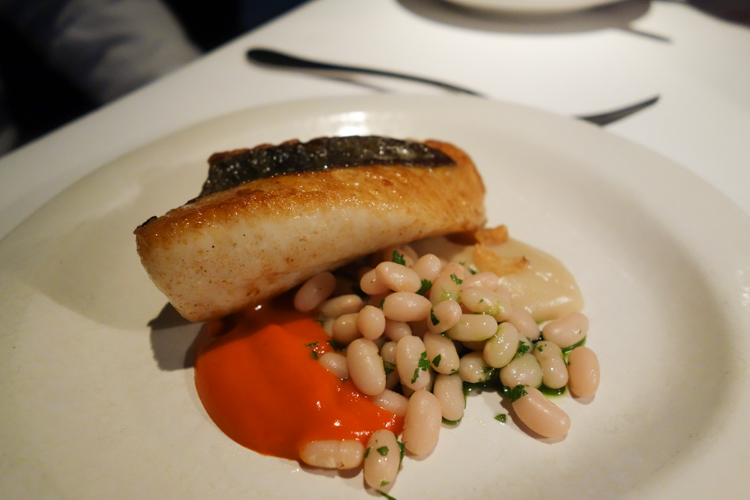 John Dory with white beans, piquillo peppers, and sweet garlic.
Kurabuta pork belly with sweetcorn and palm sugar dressing.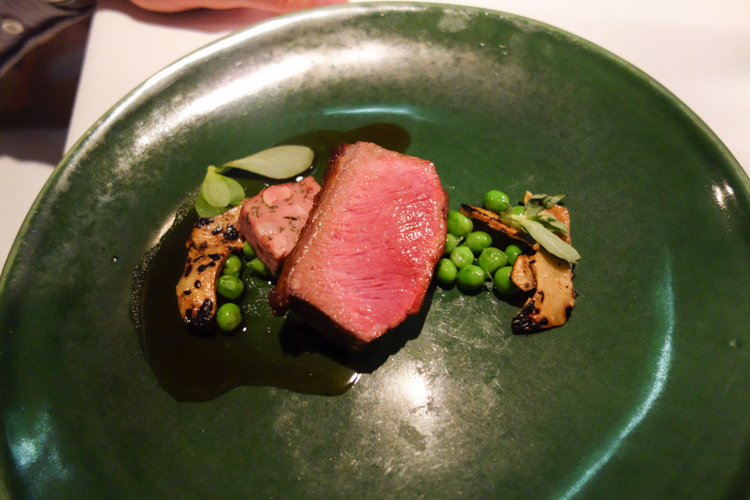 Lamb loin with sweetbread sausage, peas and charred globe artichokes.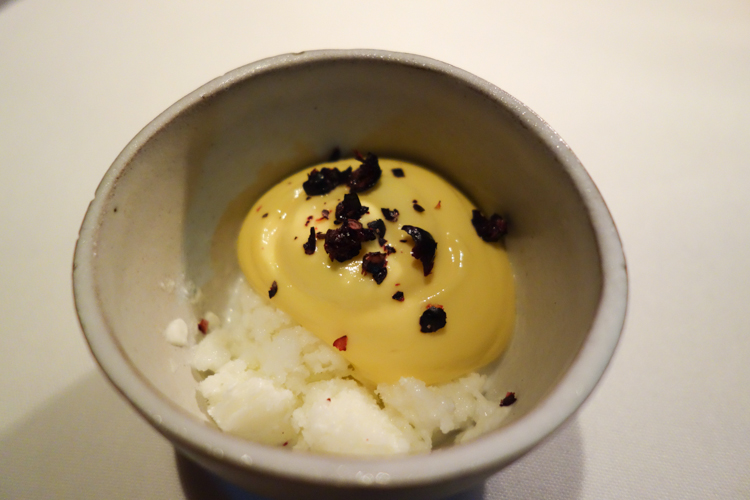 Granita and mango palate cleanser.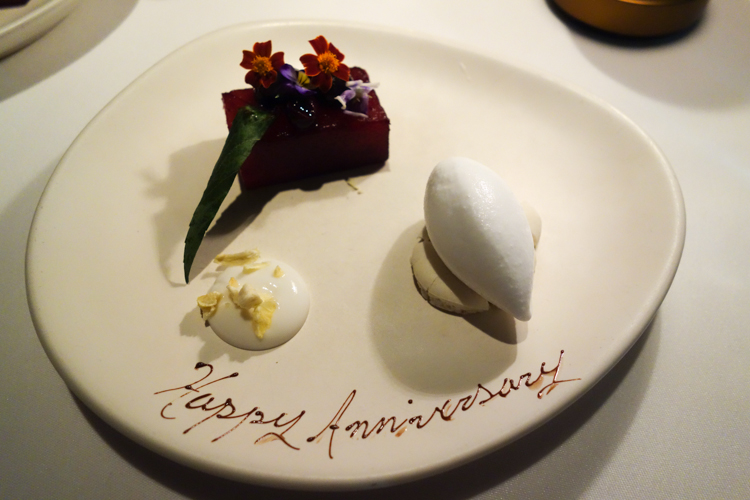 Blueberry pressed pineapple with coconut sorbet and summer herbs.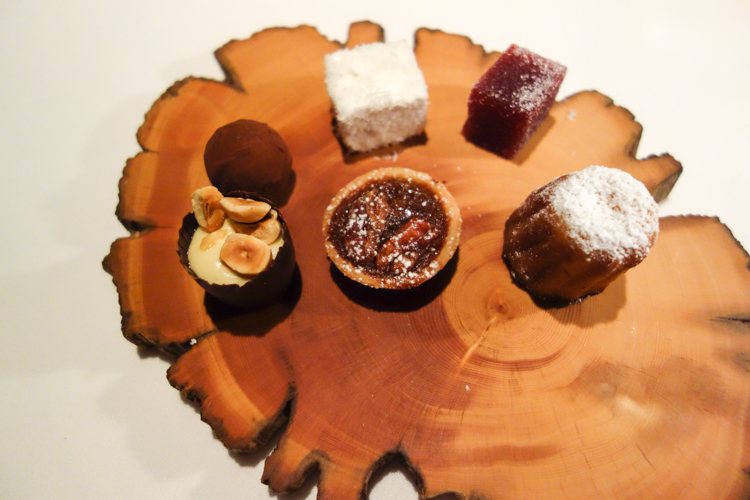 Selection of house made petit fours.

Our meal at ARIA was really incredibly good. I loved that they had a special vegetarian menu all ready to show me (most restaurants either don't offer a vegetarian tasting menu or just whip up something when needed). This showed me that they actually care that vegetarians dining in their restaurant have an equally wonderful time as the omnivores.
Alec and I both thoroughly enjoyed each dish. The stand out for me was the slow roasted bello rosso tomatoes with lemon verbena and olive oil. The flavour from the tomatoes and lemon was just exquisite. Alec's only let down dish was the John Dory with white beans, piquillo peppers, and sweet garlic, which he said was a bit bland with undercooked beans.
My only personal disappointment was the dessert. While the blueberry pressed pineapple with coconut sorbet and summer herbs was very nice and refreshing, I really like desserts that are a bit more innovative to make a meal end on a really high and memorable note. The petit fours were extremely tasty however, which was a good way to end the meal.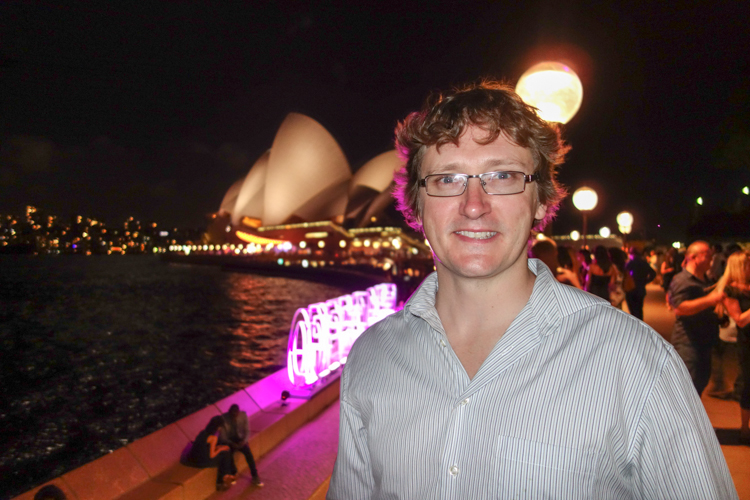 After dinner we strolled down to the Quay to just take in the beautiful evening and enjoy each other's company. We had a really wonderful anniversary, and appreciated some much-needed time to spend together.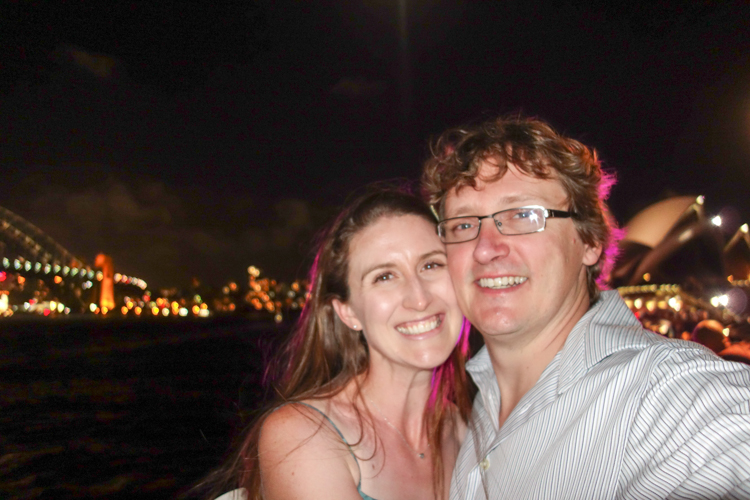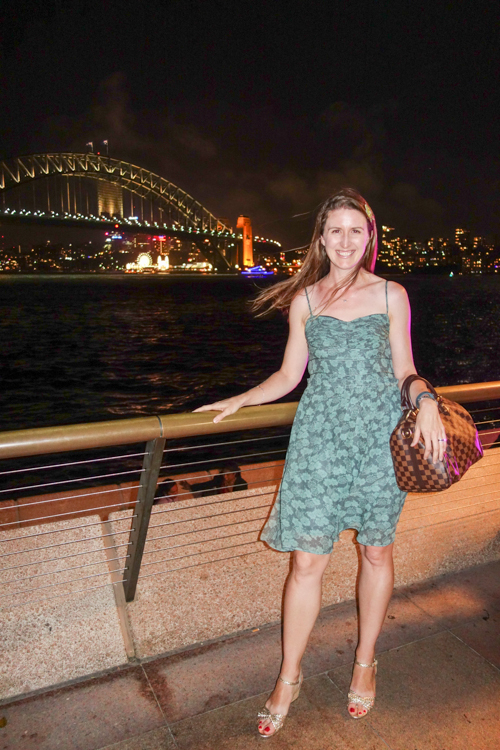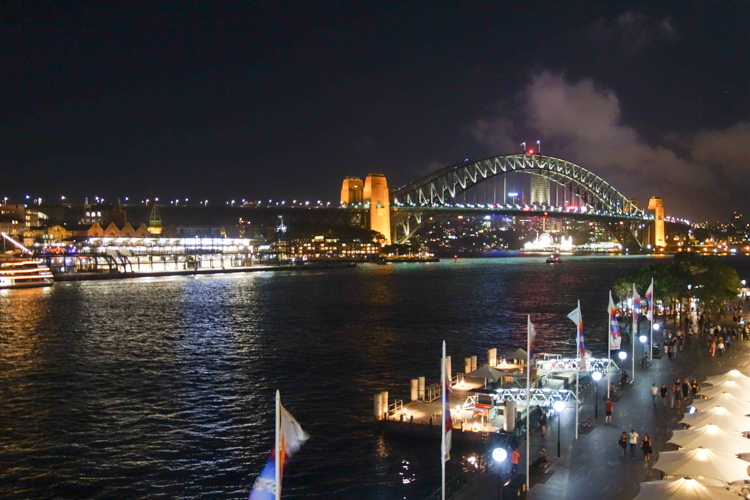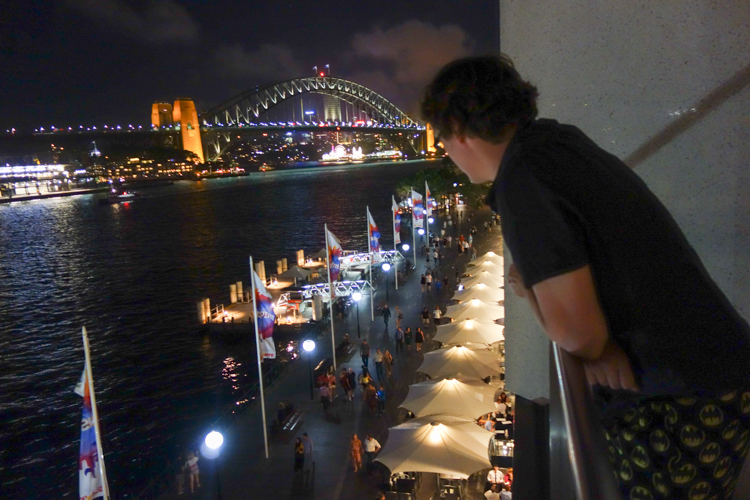 ARIA
1 Macquarie Street,
Sydney NSW 2000
Phone: (02) 9252 2555
Prices: $$$$
Hours: Mon-Fri 12pm-2:30pm, 5:30pm-10:30pm, Sat 5pm-10:45pm, Sun 5:30pm-9:45pm.
Get Directions
Pullman Quay Grand
61 Macquarie Street,
New South Wales 2000
(02) 9256 4000
Get Directions