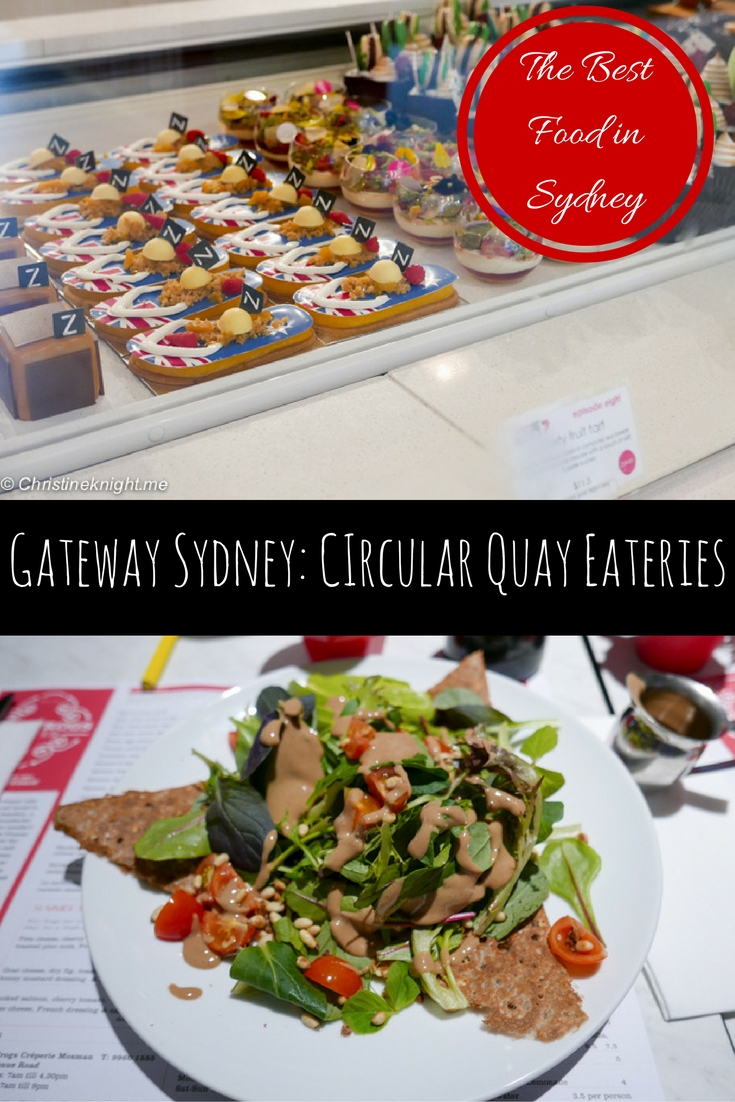 Circular Quay finally has a reasonably-priced place to get a delicious bite to eat – the brand new Gateway Sydney complex has opened, with the first of the 25 planned eateries open for business.
Gateway Sydney is kind of like a fancy food court – think upmarket chain restaurants and takeout joints. It's located directly behind Circular Quay train station, making it the perfect place to eat for tourists as well as local workers.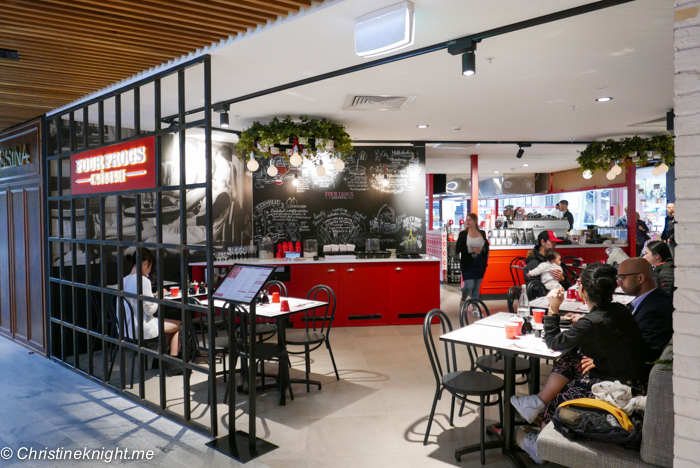 We ate at Four Frogs Creperie, the first of the restaurants to offer an eating area that is more cafe-like than food court, including full table service.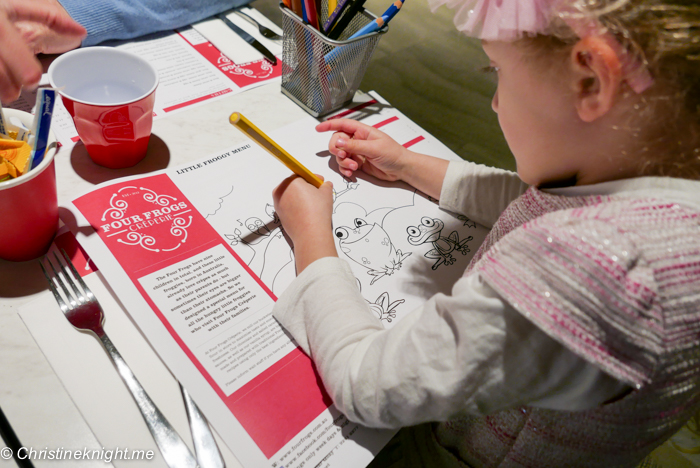 Four Frogs Creperie has an extensive menu of both savoury and sweet crepes, including a cute little kids' menu that is very reasonably priced – on the menu are a ham & cheese galette (crepe) $7.50, ham, cheese & egg $8.50, bacon, cheese & egg $8.50.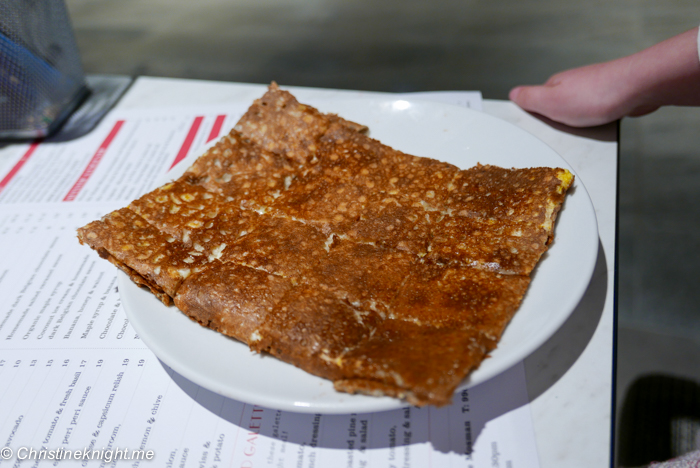 We ordered a plain egg and cheese crepe and were charged an extremely reasonable $5.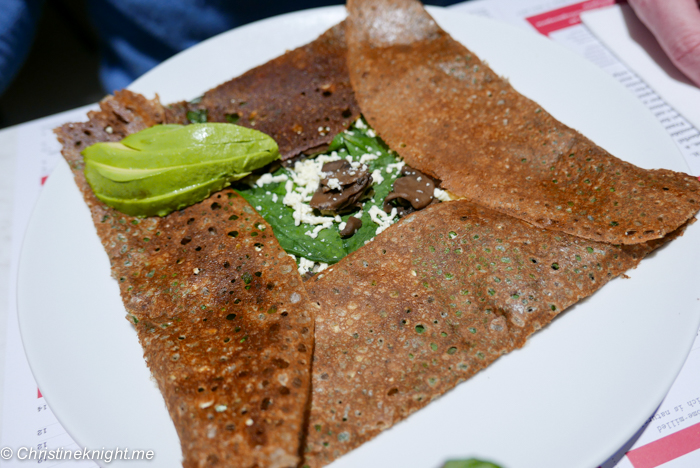 For the adults, we enjoyed a Spinach, Feta, Mushroom and Avocado galette ($15) which came with a side salad, and a summer special with Feta Cheese, Cherry Tomatoes, Toasted Pine Nuts, French Dressing & Salad ($15) with added Avocado ($3).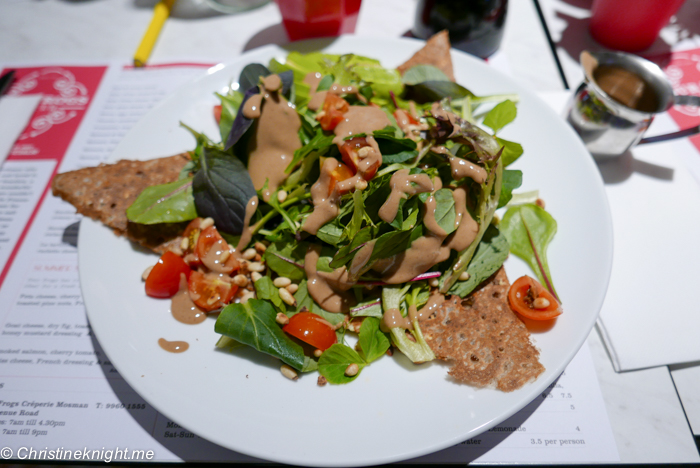 The galettes arrived very quickly, cooked to perfection. The crepe base is made from home-milled Australian buckwheat flour and is naturally gluten-free.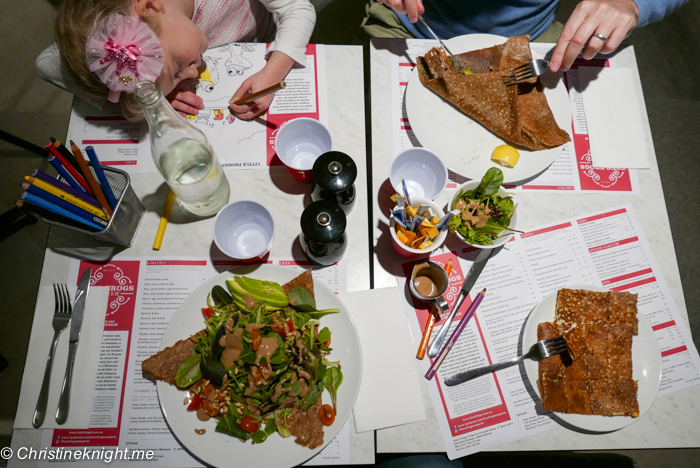 If crepes don't strike your fancy, you have plenty of other options to choose from: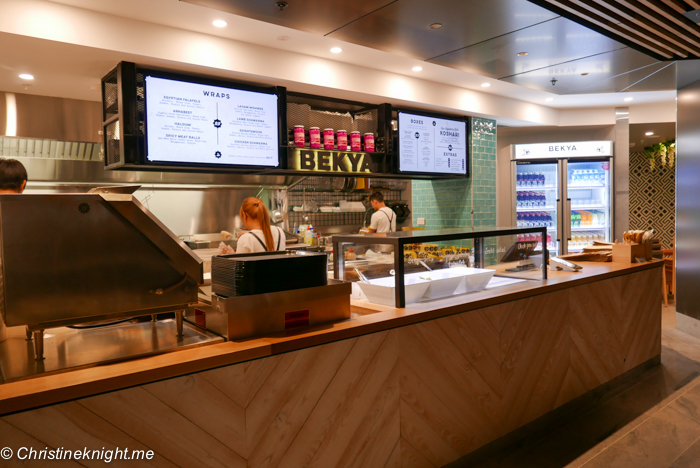 Bekya (Egyptian street food)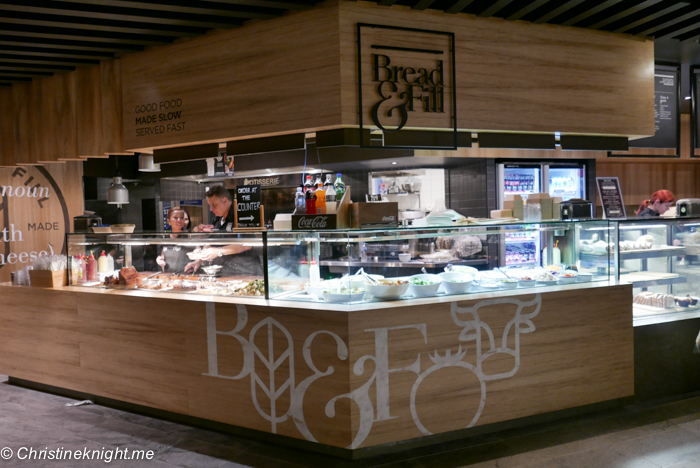 Bread & Fill (roasts and sandwiches-style of food)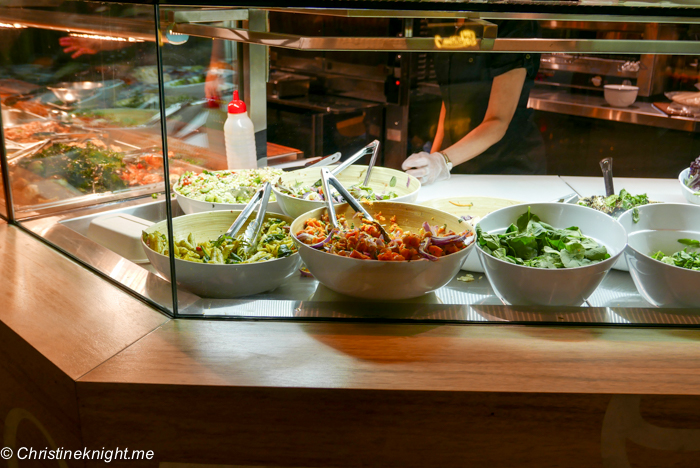 Burger Project (to come)
Chat Thai (to come)
Din Tai Fung (to come)
Espresso Room (speciality coffee)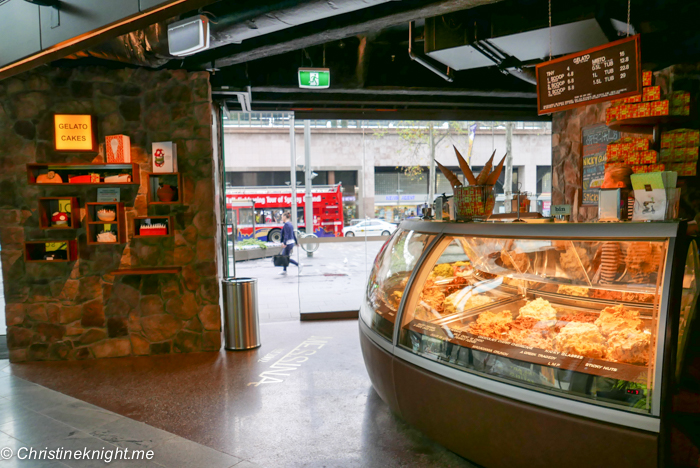 Gelato Messina (best gelato ever?)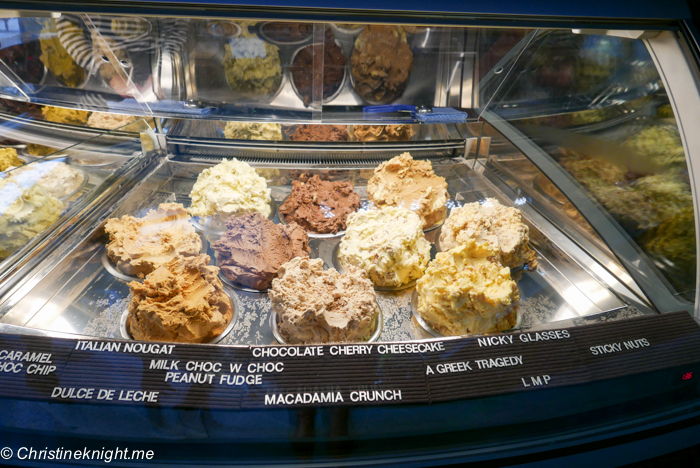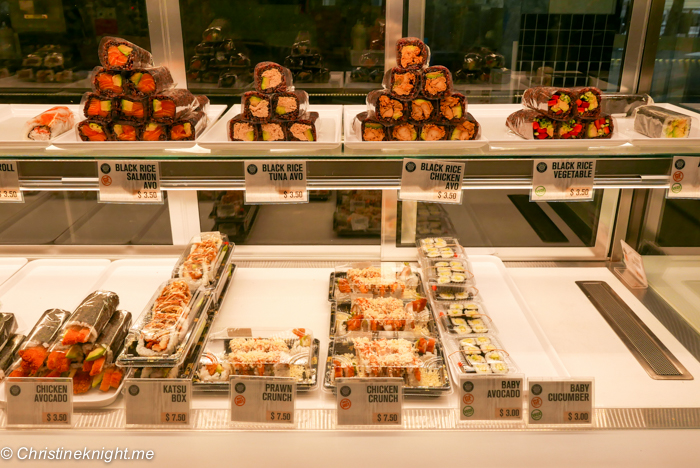 Hero Sushi Express & Train (amazing-looking sushi to stay or go)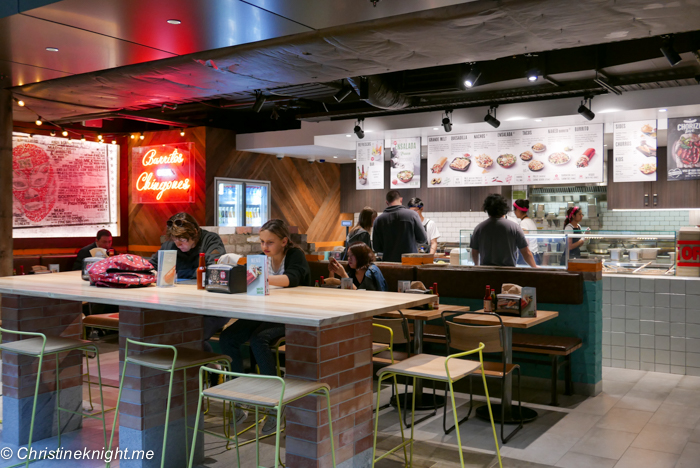 Mad Mex (Baja-Mexican food)
McDonalds (located outside the main entrance)
Neptune Palace (Chinese and Malaysian dishes, located on level 1)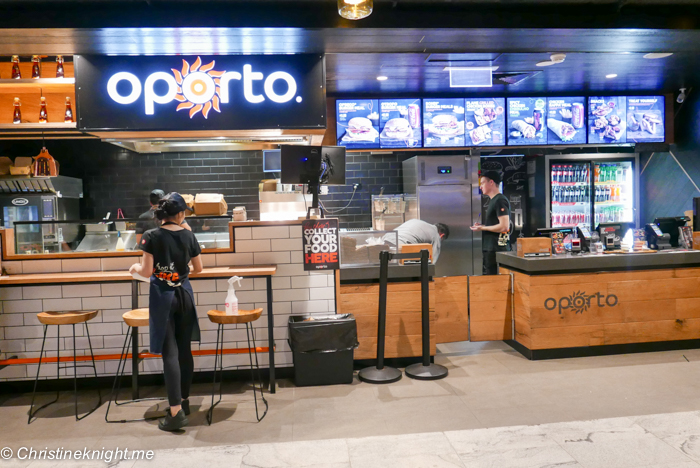 Oporto (Portuguese flame-grilled chicken)
Paragon Hotel (pub food from noon)
Quay & Co (to come)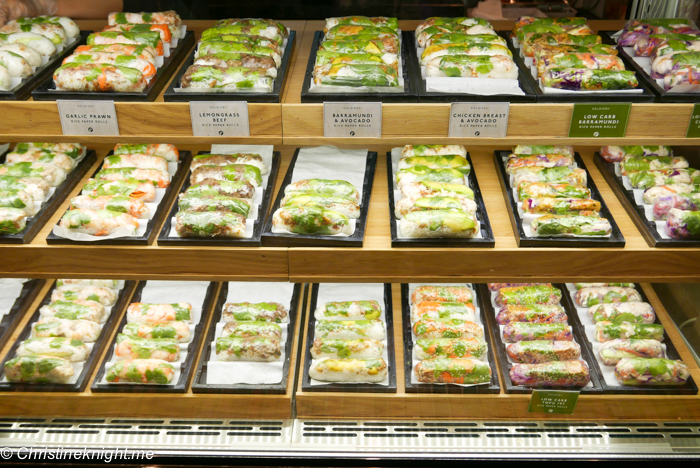 Rolld (Vietnamese cuisine)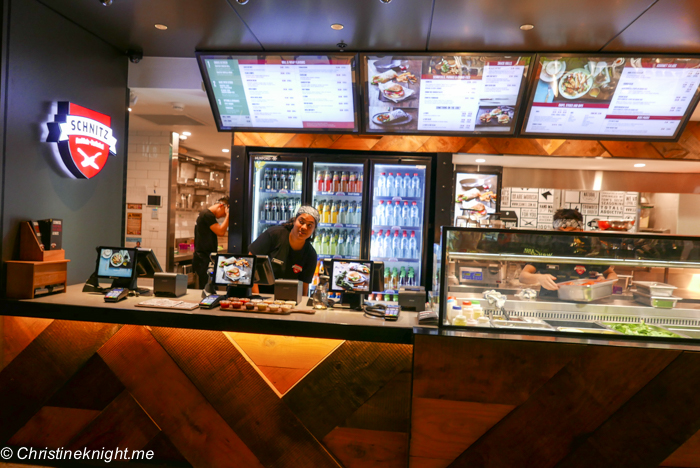 Schnitz (specialising in schnitzels)
Ship Inn (an informal restaurant and bar outside the entrance to the Gateway)
Spiced by Bilus (Coming soon)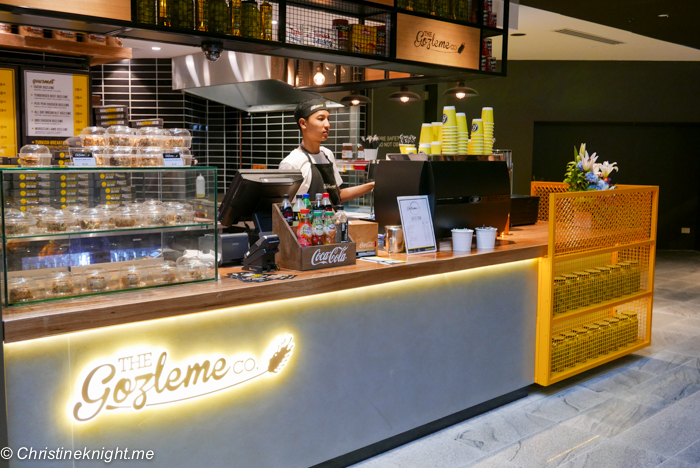 The Golzeme Co. (Turkish golzeme)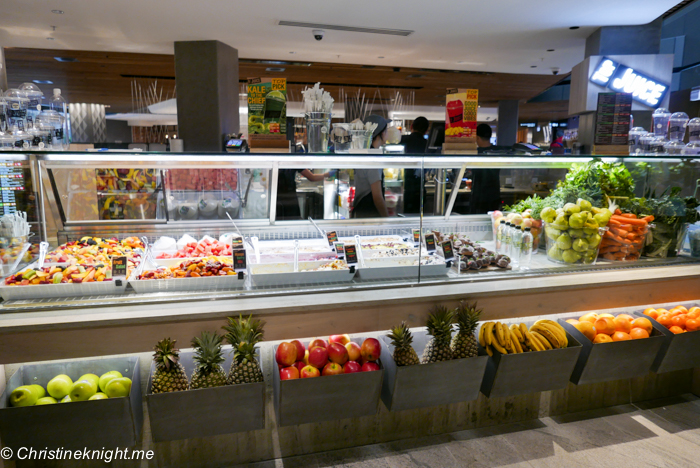 Top Juice (fresh juice, salads and yoghurts)
Urban Orchard (wholesome, healthy food made from natural ingredients)
Workshop Espresso (Italian-style espresso bar)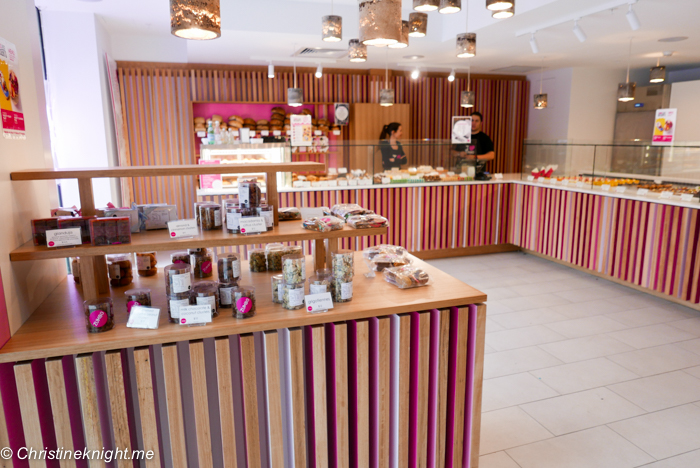 Zumbo (delicious sweet treats)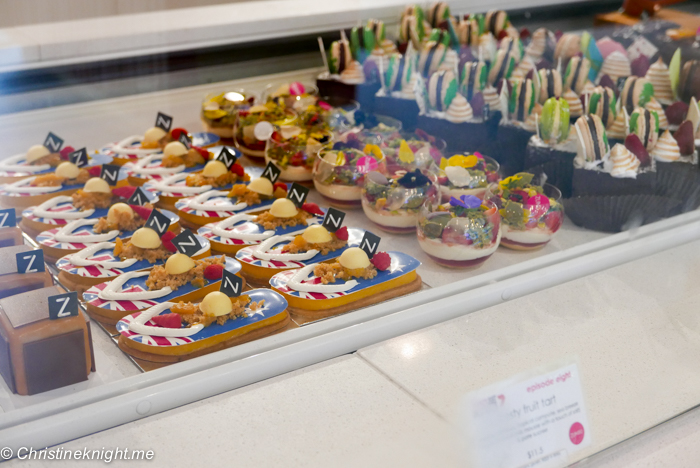 There is a large area in the middle of the centre with general seating, as well as seating attached to each eatery.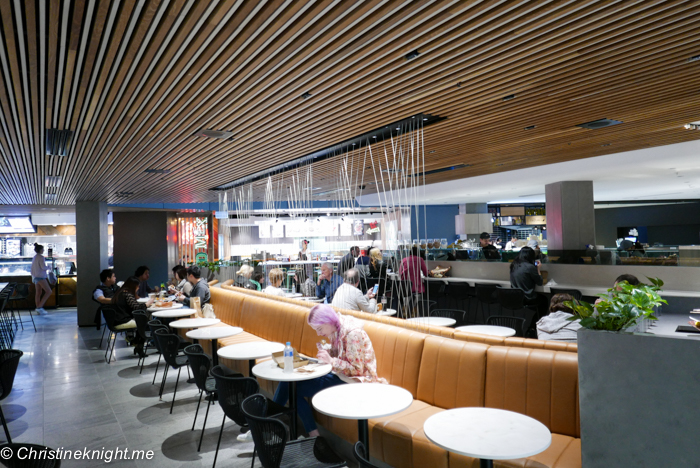 Entrance is on ground level and the entire centre is wheelchair and stroller-accessible.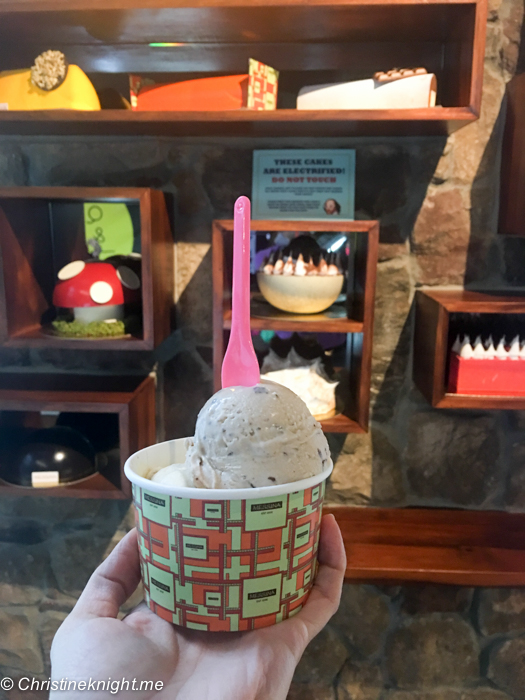 A note on bathrooms – while there was a sign leading to a parents' room, we looked and couldn't find it, so it's unknown if the gateway has babychanging facilities/family room. I did however find the disabled bathroom which was completely accessible.
Gateway Sydney
Alfred St, Sydney NSW 2000
Hours: Mon-Fri 7am-12am, Sat & Sun 10am-12am
Online: gatewaysydney.com.au
Get Directions