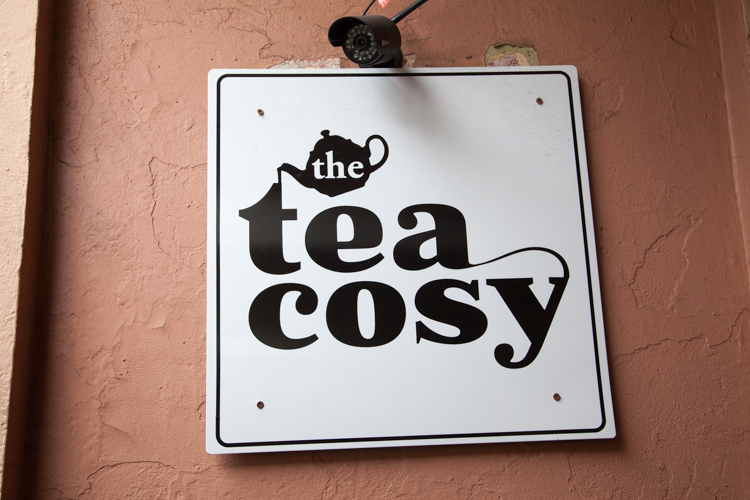 In the heart of The Rocks lies one of your best bets for traditional scones in Sydney. The tiny and adorably named The Tea Cosy is an Irish-Australian family-run business, housed in a stunning 1870s heritage-listed building.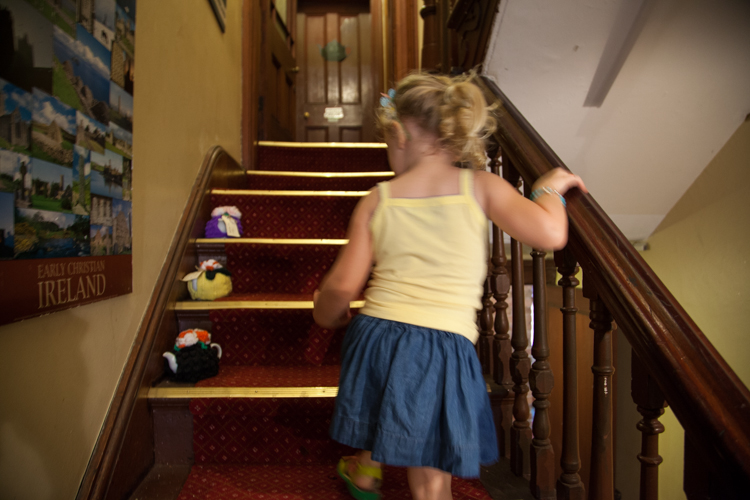 If you're serious about scones and tea – and also love a fancy tea cosy – then this is an outing for you.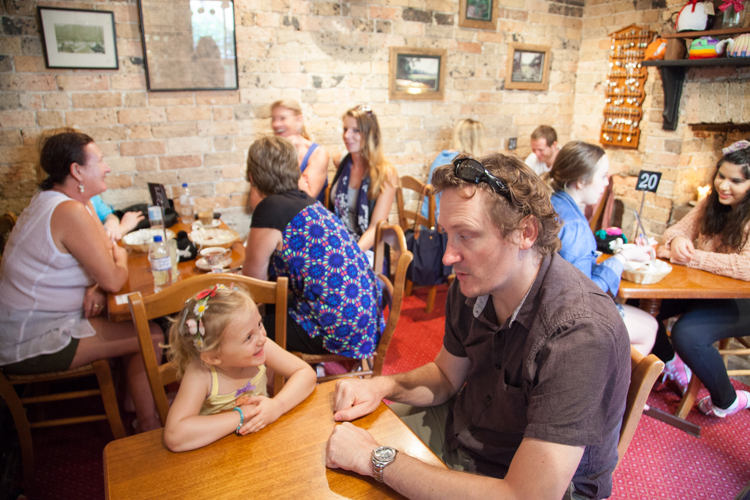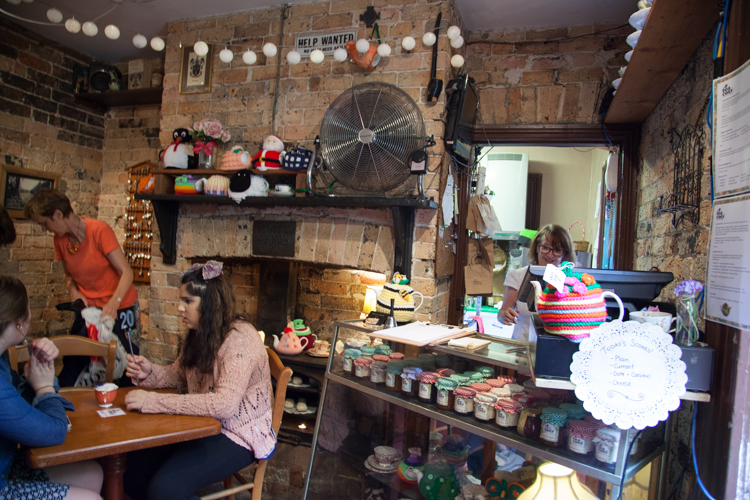 The Tea Cosy is small and very popular. Blink and you'll miss the small sign the wall near the entrance to the Irish Shop (that they also own and run), letting you know that you have indeed reached scone nirvana. Walk through the narrow hallway to the back and find any table you can – or stand around and wait till someone leaves and then grab their table fast.
We had a short wait when we arrived on a rainy gloomy Saturday, but very happily found a little corner in which to squeeze. Our order overflowed from our little table.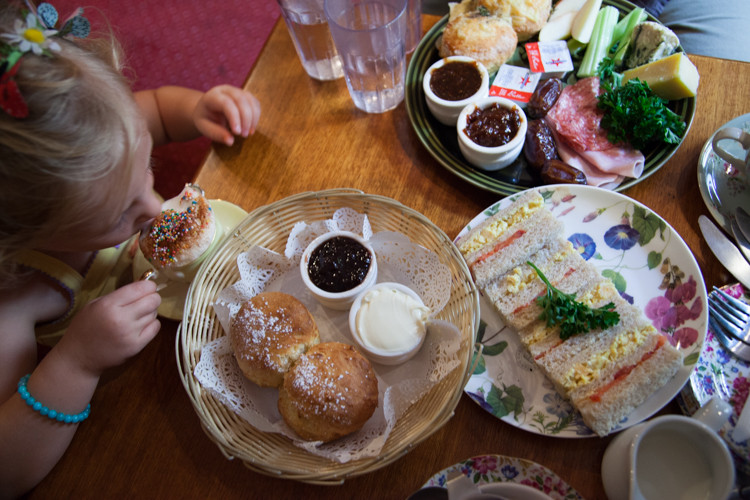 Devonshire Tea (Scone Basket) $14 per person, includes your choice of drink (I chose chocolate and vanilla tea), scones and jam (I chose Raspberry), Babyccino, Ploughman's Lunch ($15), Ribbon Sandwiches in curried egg and tomato ($9.50).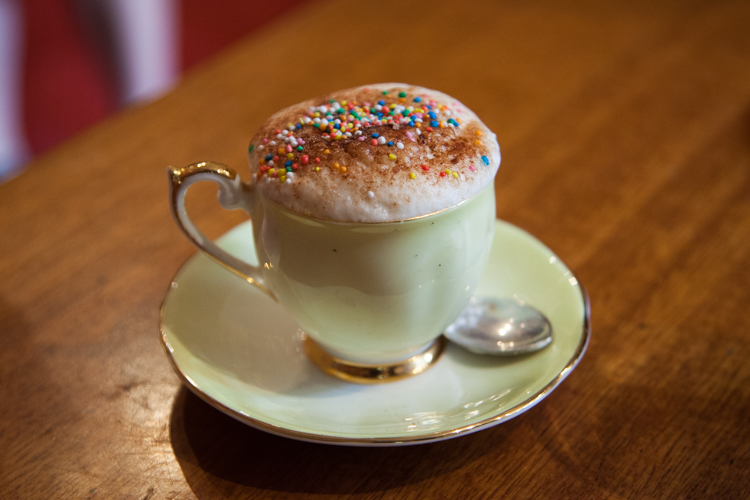 The Babyccino actually came with TWO marshmallows, both of which were nabbed before I could get a shot.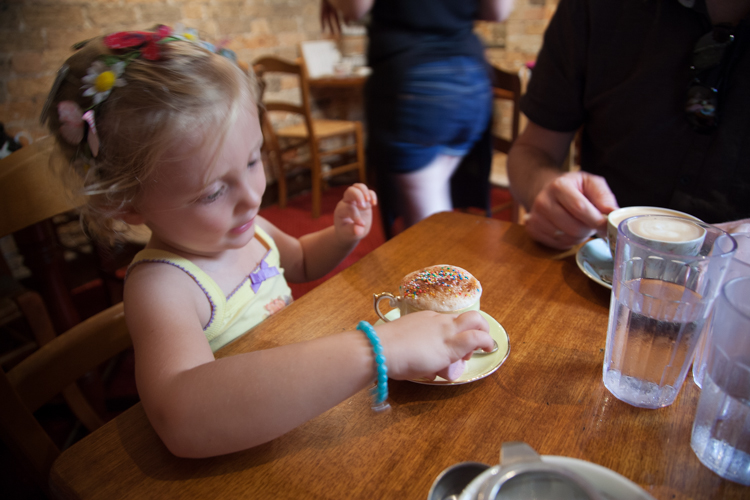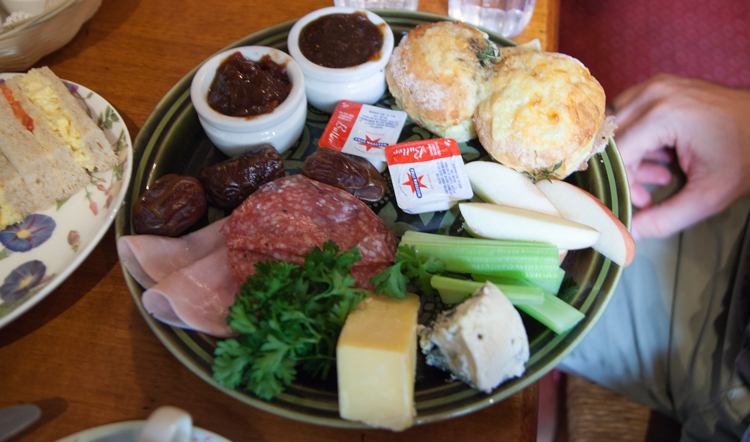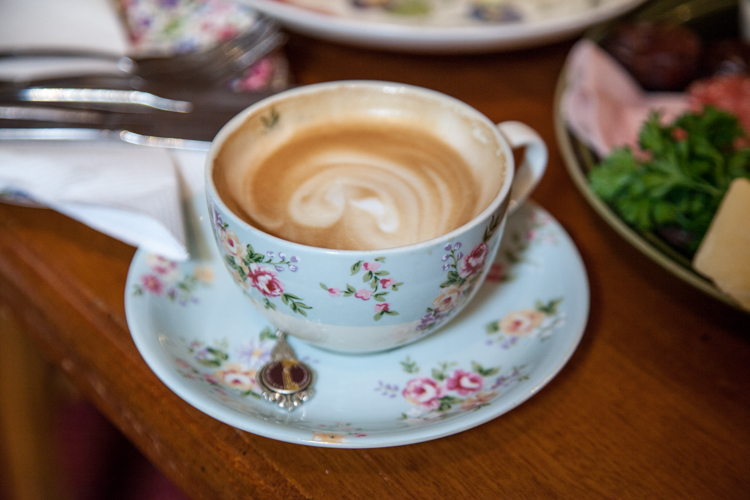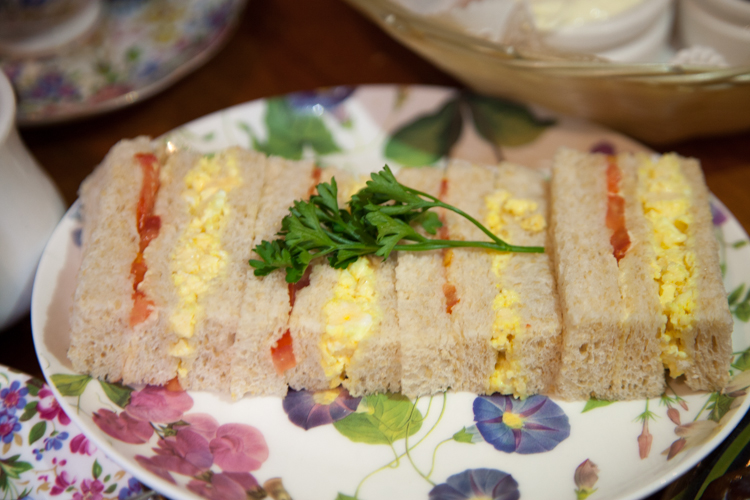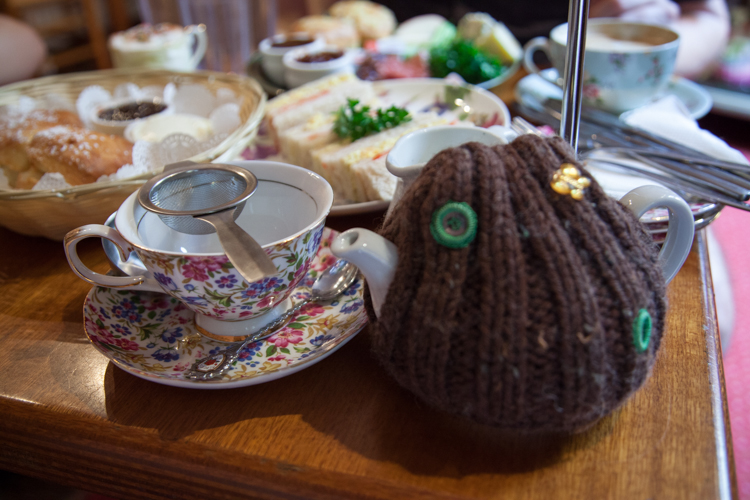 I shared the scones with Cheese, who insisted that hers was also topped with the amazing raspberry jam and cream. Alec loved the jam so much he bought a jar to take home. His ploughman's platter was light and yet filling – as described, it is indeed the perfect traditional lunch (for those who like meat).
All of the scones at The Tea Cosy are made by hand from scratch, using an old fashioned family recipe. Their jams are Australian-made gourmet jams, and the cream is double thick.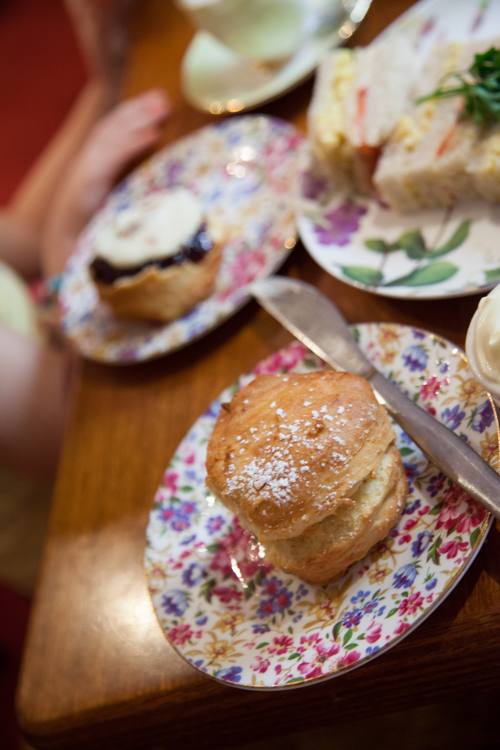 The food was so good, I honestly couldn't fault a thing. The staff were really lovely – it's really obvious that this is a family-run business as the people who run the joint really care about their customers and ensuring that they have a great experience. They're also really friendly and chatty, which is also a nice experience in itself.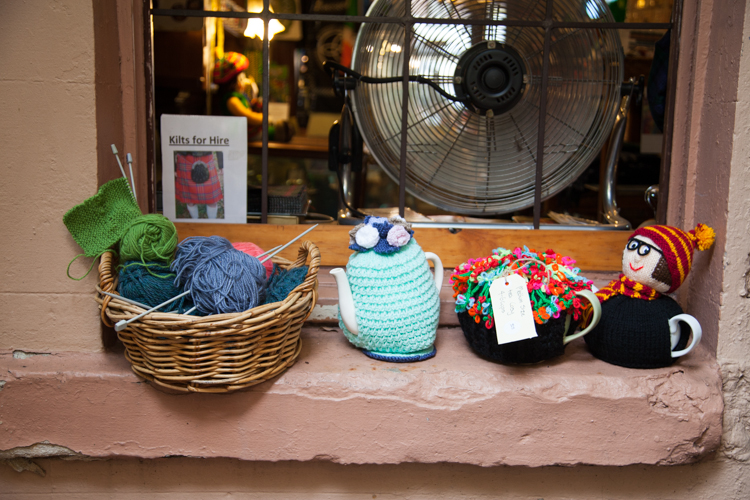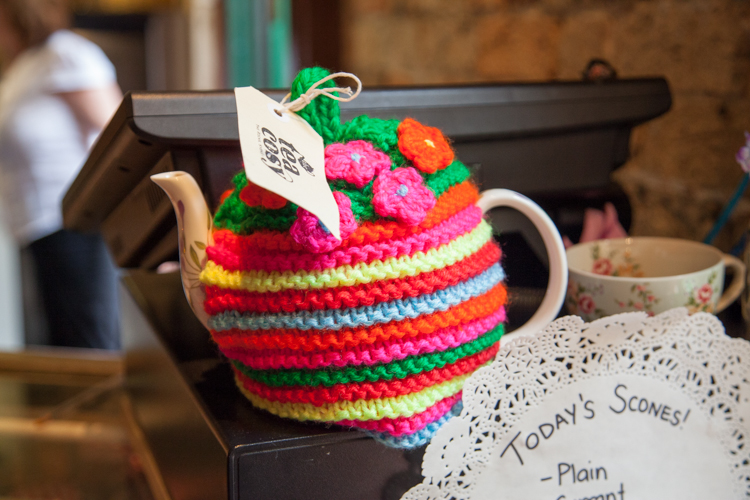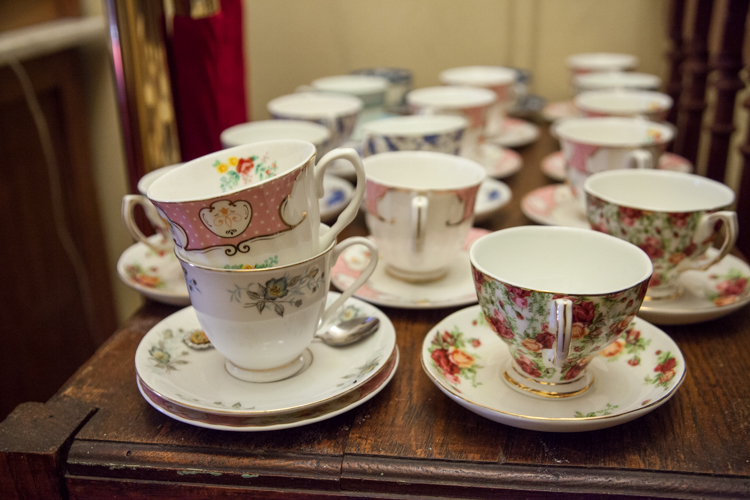 A little stroll around The Tea Cosy reveals many, many, many tea cosies. These can be bought for very reasonable prices (I saw labels for around $25 – $35). As each looks handmade and unique, that sounds like a pretty good deal to me.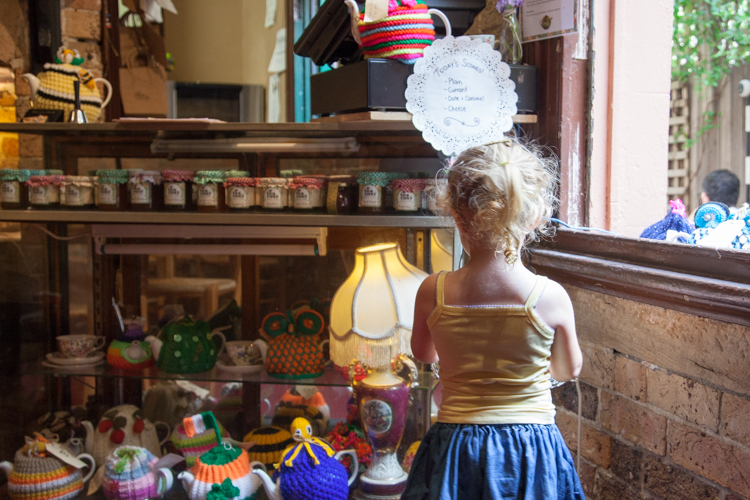 Highchairs: Yes.
Stroller storage: Minimal – it's a very small space.
Easy access: Small steps in, narrow corridors.
Change tables: No.
Kids' menu: Yes.
The Tea Cosy
33 George Street,
The Rocks NSW 2000
Phone: (02) 9247 4955
Prices: $$
Hours: Mon, Wed-Fri 10am-4pm, Tues closed, Sat & Sun 9:30am-5pm
Get Directions