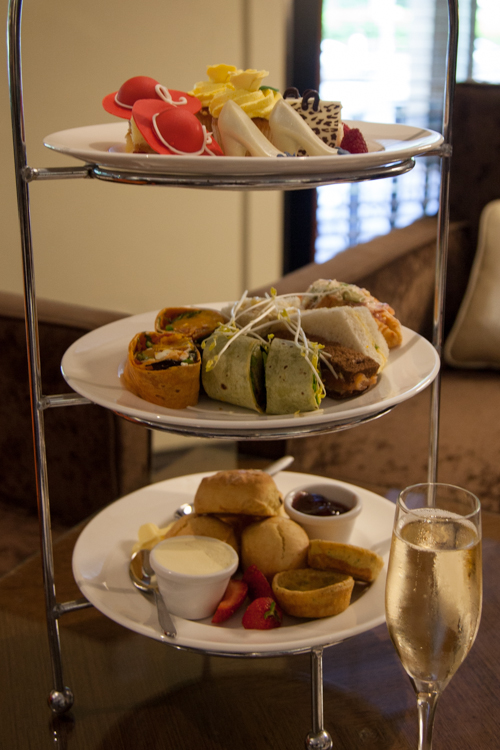 I have an obsession with high tea. The combination of a fluffy scone, the perfect egg sandwich and tiny cakes and chocolates makes me go weak at the knees. I am forever in search for the best high teas no matter which city I'm living in.
I had a bit of a high tea hiatus for a while when Cheese was very small, but now I'm able to take a bit of time for myself here and here, I'm back on the high tea trail. Given how little time I get to spend pampering myself these days, taking the time for a leisurely high tea is now an extra special occasion.
After taking Cheese solo for a week and a half while Alec was on a work trip, I was desperate for a relaxing day with an equally exhausted friend. With our husbands watching the kids, we slipped into the elegant Sheraton On The Park and indulged ourselves for a few hours with the Sheraton's famous Fashion High Tea.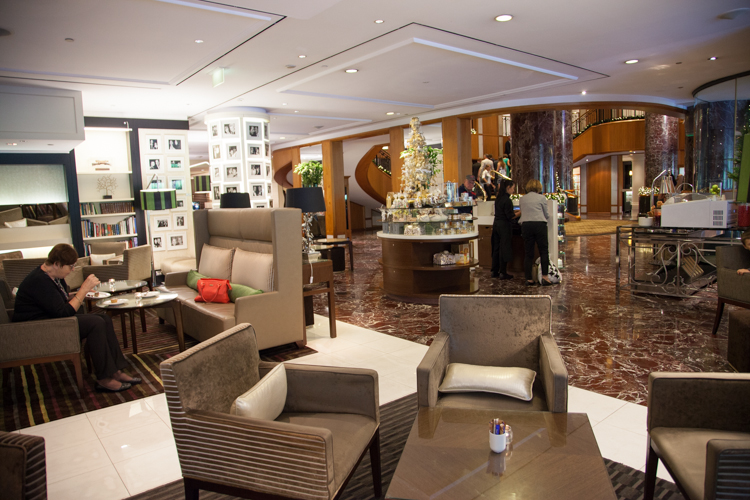 The Sheraton holds its high teas in The Gallery Tea Lounge – an elegant, quiet space overlooking the park. You can choose from the Fashion High Tea or the high tea buffet – both are an equally good choice. On this occasion we had the Fashion High Tea because I'm a sucker for the gorgeous fashion-themed desserts that are served exclusively as part of this high tea.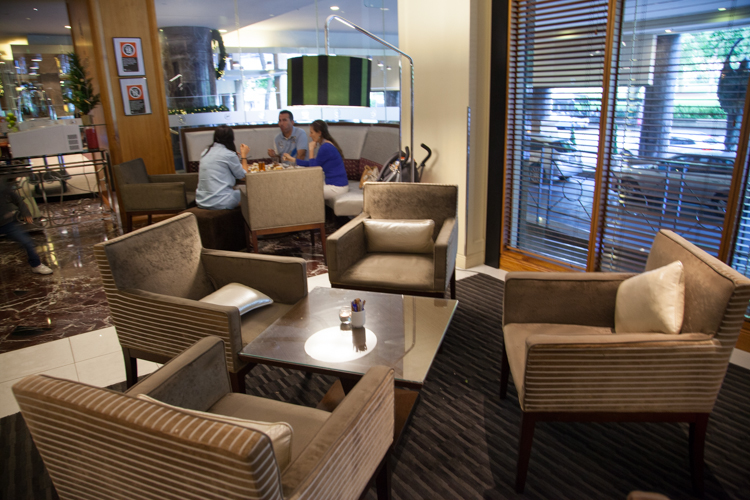 An important part of the high tea experience is exceptional service, and this is where the Sheraton shines. My dear friend and I sank our weary limbs into the plush arm chairs and were waited on by the efficient and friendly staff.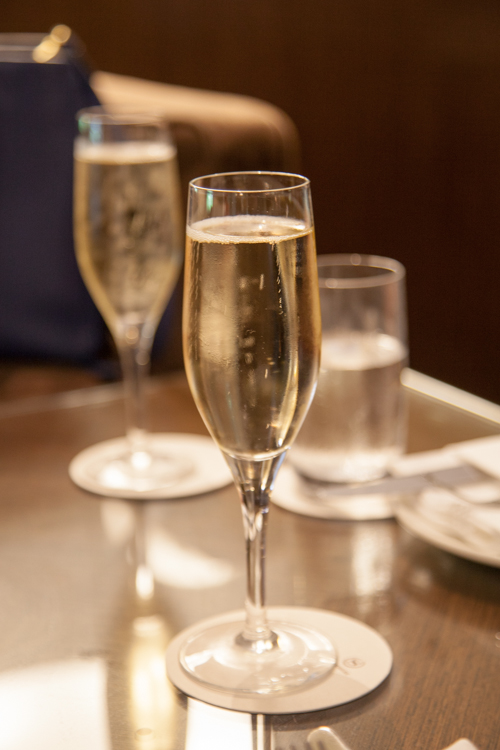 After our glasses of sparkling wine landed in our hands, the three-tiered masterpiece quickly arrived next: top tier desserts, middle tier sandwiches and wraps, and bottom tier scones. Note: I'm vegetarian, so the sandwiches were altered for my servings.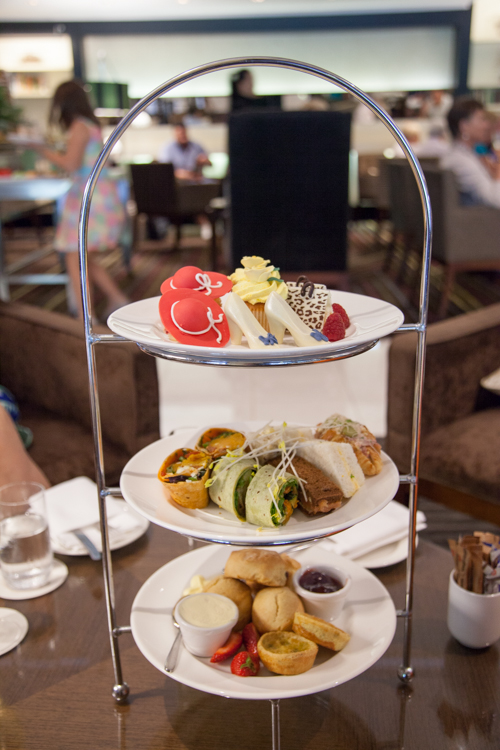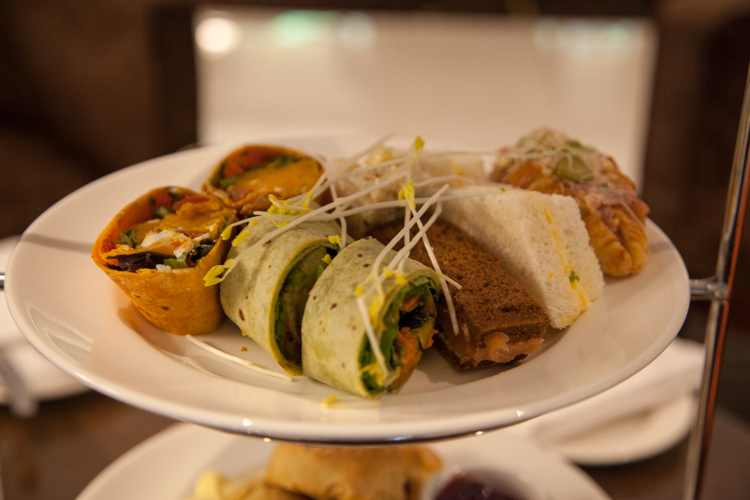 I always start with sandwiches when attacking a high tea. Mine were egg mayonaise and cress on white bread, pumpkin, goat cheese and sun dried tomato wrap and a vegetable wrap. The non-vegetarian options were smoked salmon, cucumber and cream cheese on rye bread, chicken sweetcorn and dijon mustard on multigrain bread, and smoked ham, swiss cheese, grain mustard and alfalfa sprouts on a mini croissants.
The sandwiches were perfect. Fluffy bread, light and fresh fillings. Yum.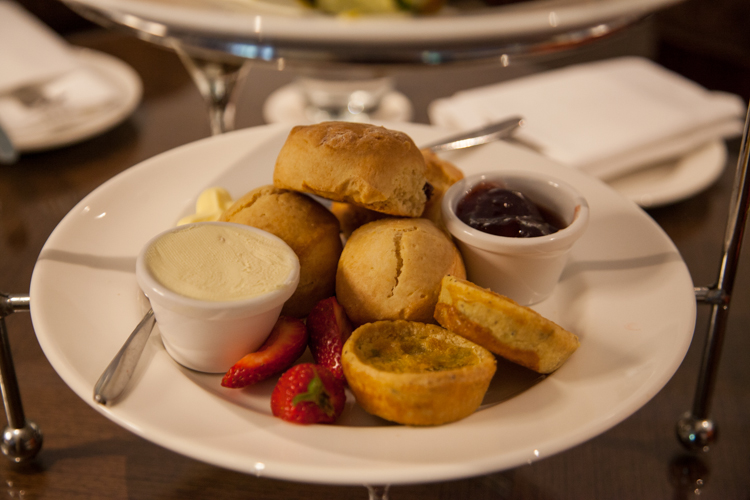 Next, scones. This high tea includes one plain and one raisin scone per person, served with strawberry jam and pure double cream. Also on this platter is warm asparagus and onion quiches.
The scones are freshly baked, and the jam a sweet punch of flavour. The mini quiche is a great mouthful of savoury pastry that makes a great break between the scones and dessert platter.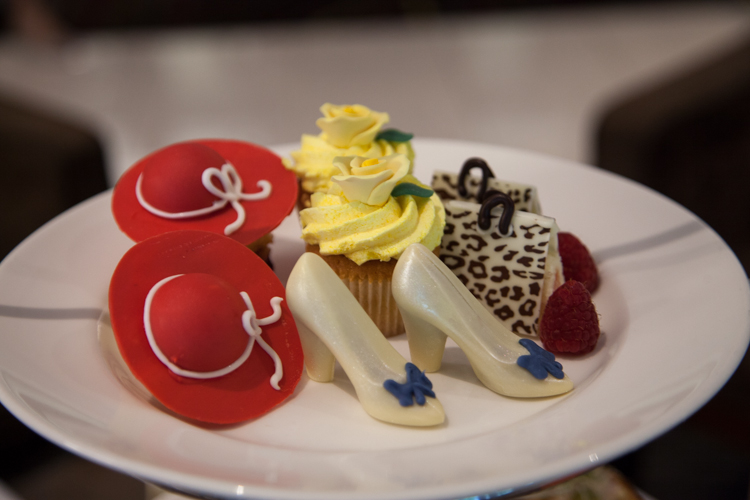 Last stop: Desserts. This plate includes lemon rind cheese cupcakes, truffle chocolate heels, strawberry cream purse and bonnet berry cake.
Also included is a choice of La Maison Du The French handcrafted tea, penelope sach organic herbal tea, vittoria espresso coffee or hot chocolate made with Lindt chocolate.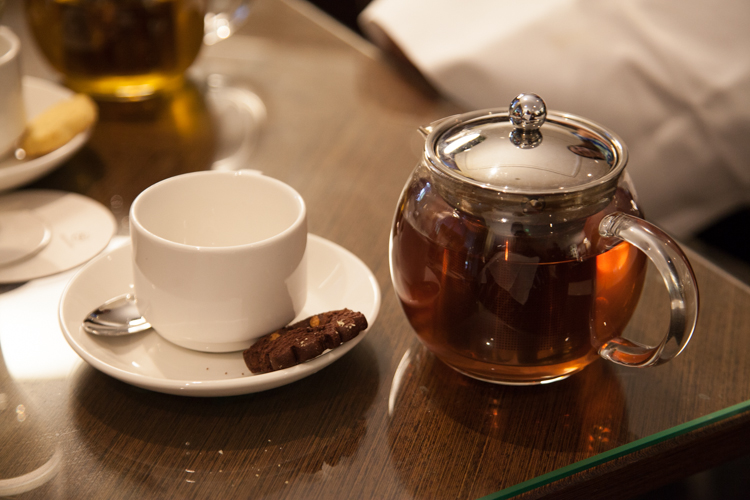 We chose from the penelope sach herbal tea range: berry for me (a rich warm and invigorating red wine tea minus the alcohol, scented with hawthorn berry, elder berry & juniper berry) and triple e for my friend (a sweet, tangy liquorice energy booster, scented with liquorice root, peppermint and fennel).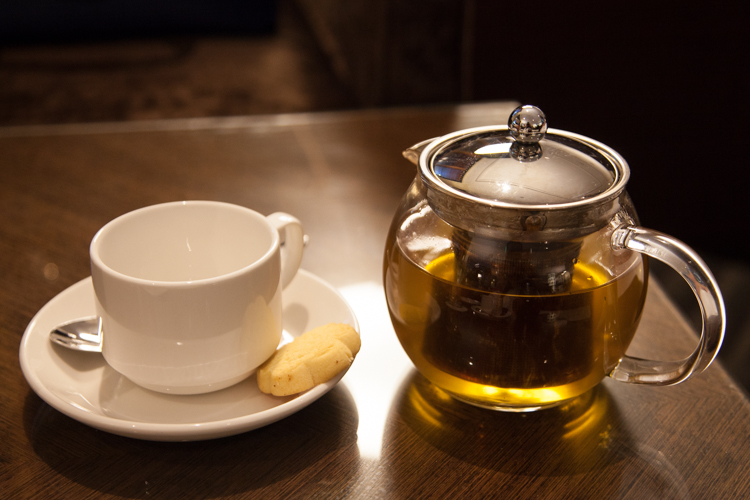 The tea pots were a generous size, giving us over three cups of tea each. Extremely delicious teas, that smelled divine and tasted just as good as their description. The teas were served with delicious butter cookies – a lovely touch.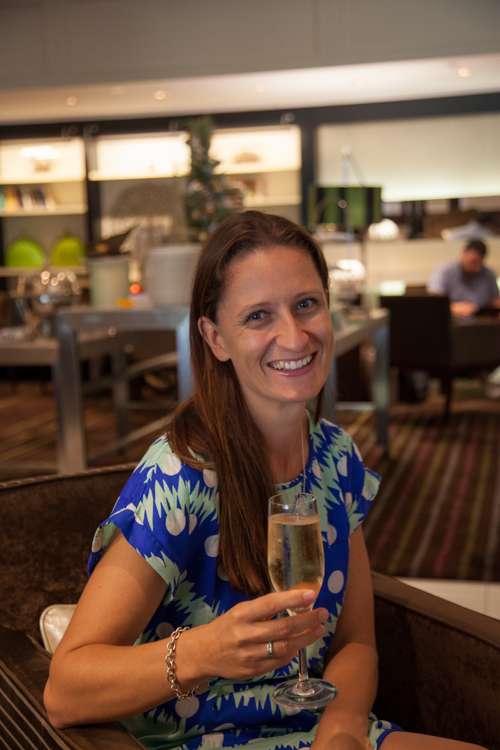 I had a wonderful high tea at the Sheraton. It was everything this mum needed for a relaxing afternoon with a friend. A quiet space, friendly service, absolutely delicious food, not to mention great company to share it with. A highly recommended high tea for a special occasion, or just because you need a bit of RNR.
The Fashion High Tea Stand
Includes one coffee or tea per person.
$89 for two
Sparkling Tea Stand
Includes two glasses of Domain Chandon Brut.
$109 for two
The Fashion High Tea is served daily 11:30am.  
Sheraton On The Park Fashion High Tea
161 Elizabeth Street,
Sydney NSW 2000
Phone: (02) 9286 6000
Prices: $$$
Get Directions
Thank you to Sheraton On The Park for hosting us.