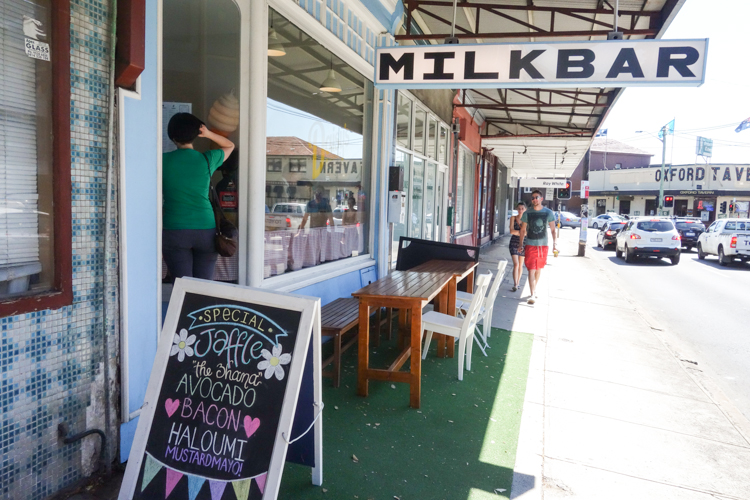 I'm a sucker for a milk bar. I absolutely love milkshakes, sundaes and grilled cheese, so I was a little too excited to visit Daisy's Milk Bar in Petersham.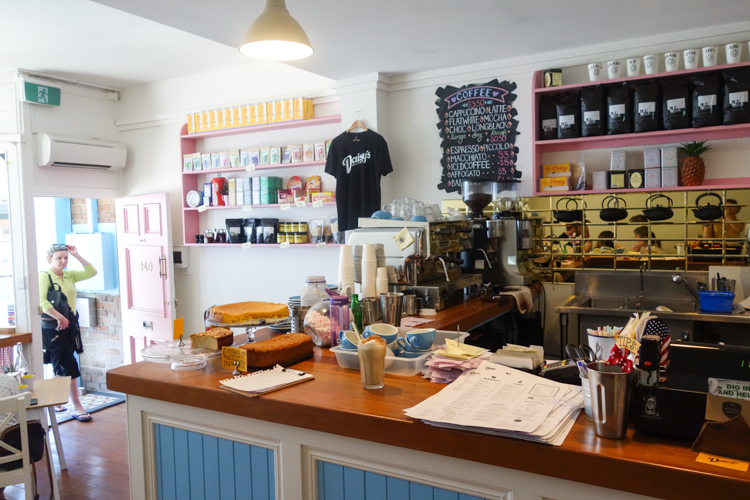 This cutie pie milk bar has a retro vibe, with brightly coloured pastel booths and signs, a free cordial station for an extra sugar hit.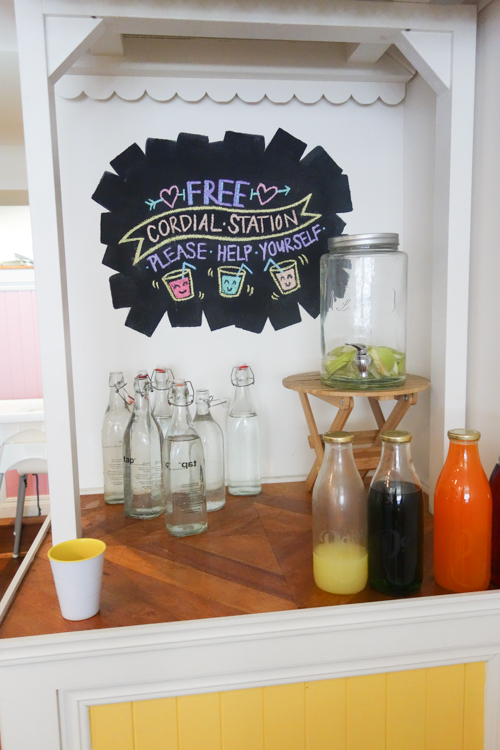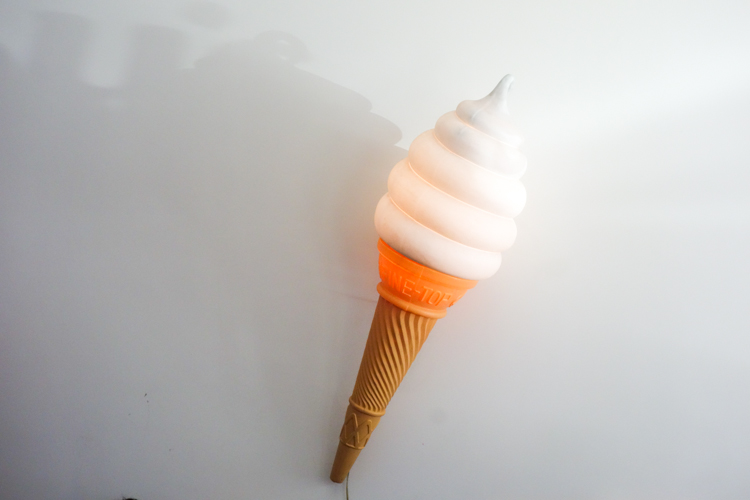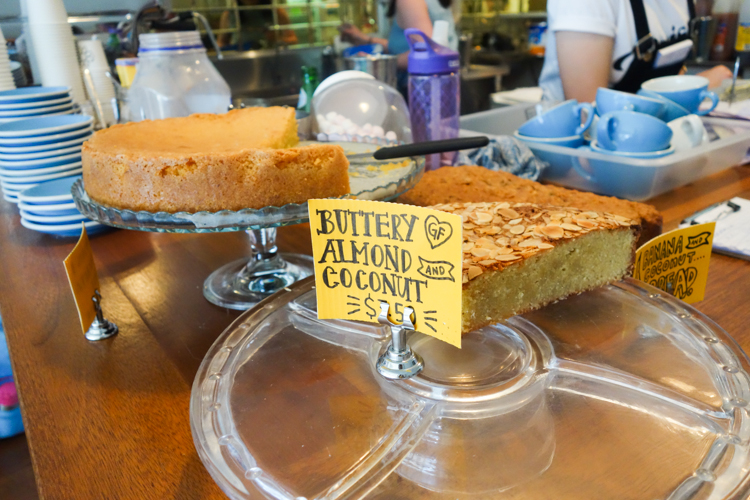 We arrived at prime lunch hour on a Sunday and had a bit of a wait for a table.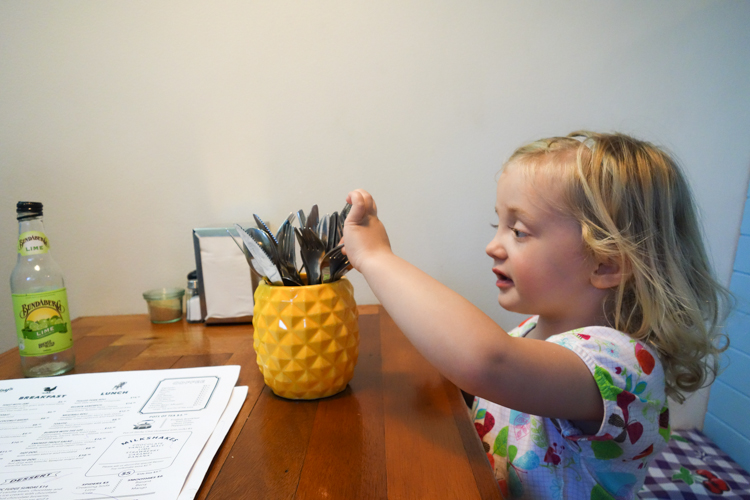 We ordered a kid's Chocolate Milk Shake ($3.50), which was actually big enough for an adult, but Little E drank the whole think anyway, Avo Toast (seasoned smashed avocado on toast with heirloom tomatoes, $8.50), plus a side of Persian Feta, $3, and Eggs, $4, the Egg and Soldiers, $5, and a Mini Sundae (chocolate ice cream, chocolate fudge sauce, flaked almonds and whipped cream, $8).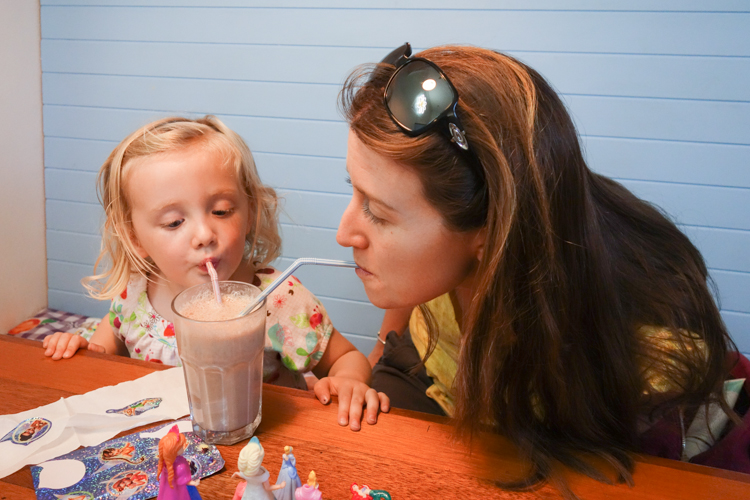 Our food arrived pretty quickly, and was absolutely delicious. The ingredients were all fresh and busting with flavour, particularly the tomatoes. The eggs perfectly poached, and the boiled egg for E was just a touch runny for dipping in the toast soldiers.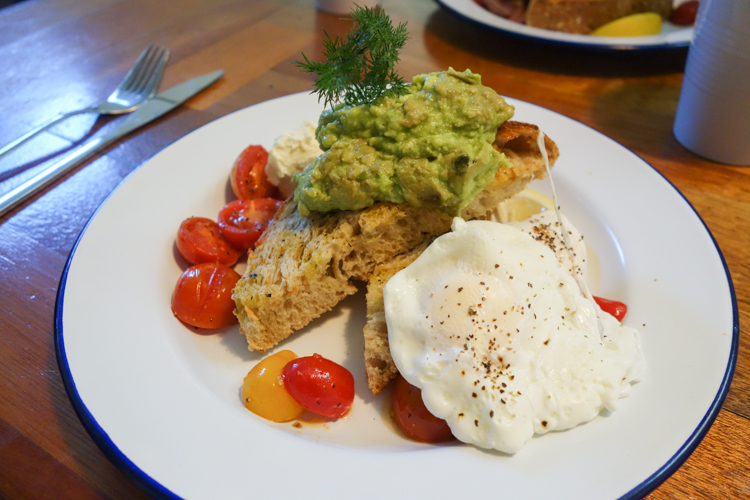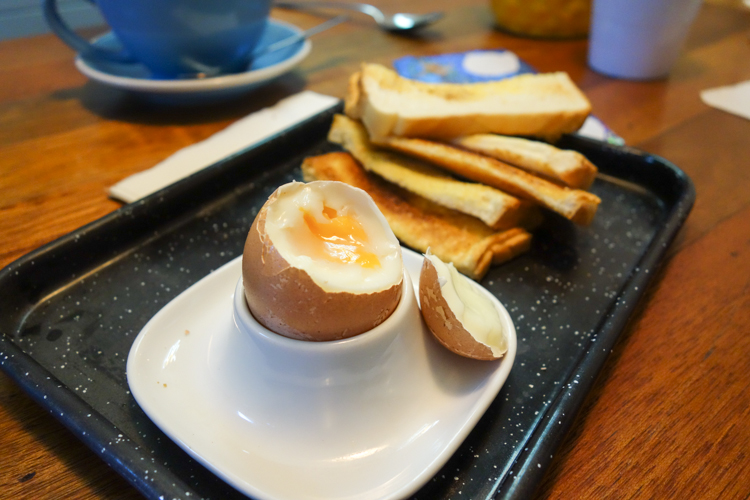 A shared sundae was a must, so we tried the mini one after breakfast. I'm a picky ice cream lover, and this sundae was absolutely delicious. The cream was freshly whipped, the ice cream very chocolately, contrasting nicely with the almond flakes for some added crunch. The decadent fudge sauce throughout was just to die for. Yes, I do love my desserts.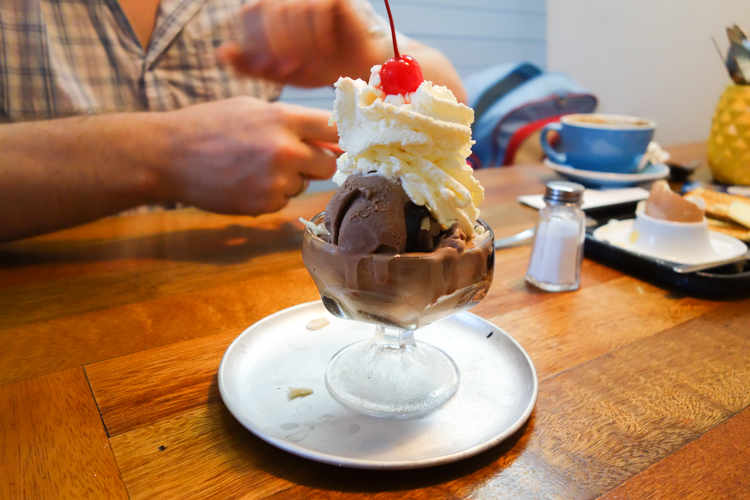 There is a large selection of board games that can be borrowed and played at the tables, as well as card games (we spotted UNO) and drawing materials.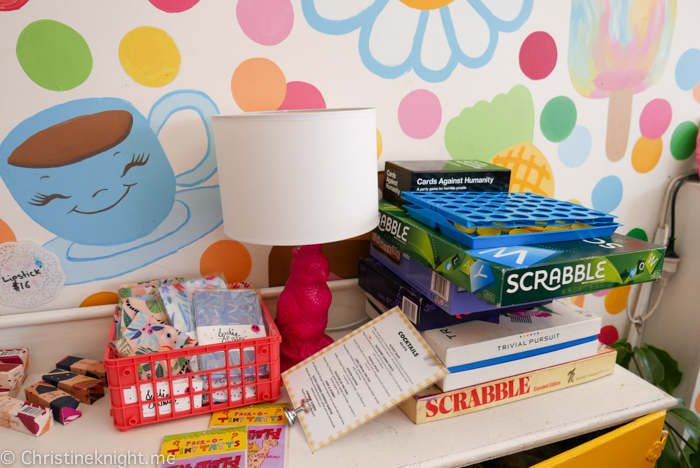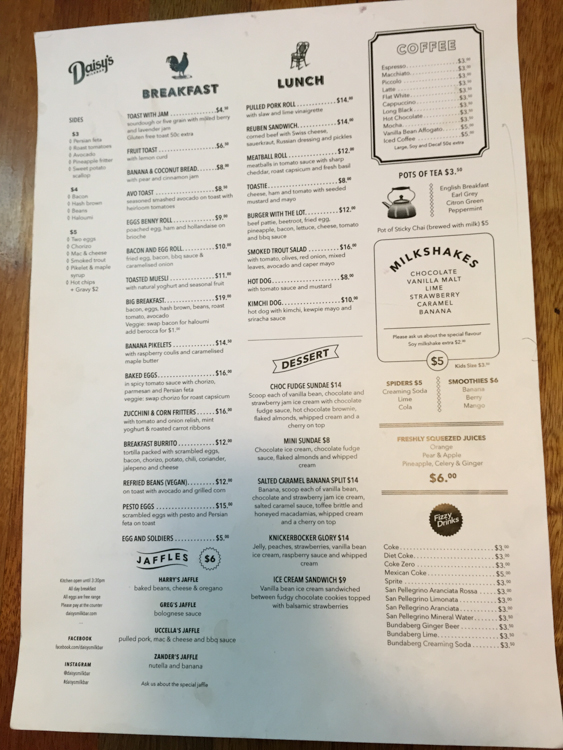 It's safe to say we've found a new favourite cafe in the inner west, and will be back again to try a bit more of everything (plus a sundae or two).
Highchairs: Yes.
Stroller storage: No.
Easy access: Yes.
Change tables: No.
Kids' menu: Not exactly, but a lot of the food is suitable for kids.
Daisy's Milkbar
340 Stanmore Road
Petersham NSW 2049
Ph: (02) 8065 3466
Prices: $$
Get Directions