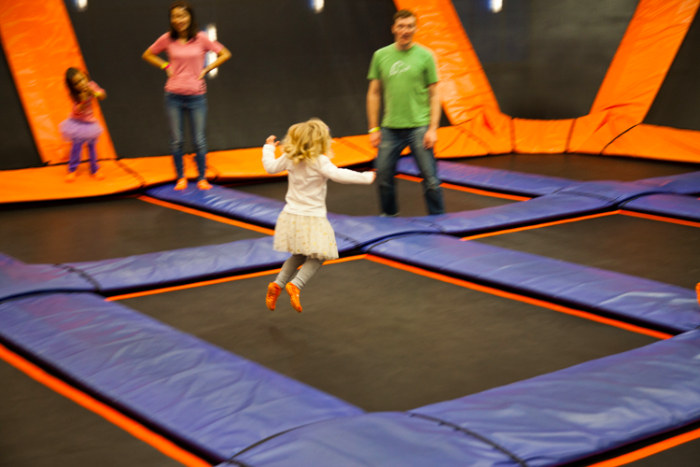 If your child loves bouncing like mine does, then check out the Little Leapers toddler sessions at Sky Zone Alexandria. Monday to Friday, from 10am-4pm, kids under the age of four (plus their parents) can bounce in a specially designated area just for them, creating a safe and less-scary environment for little ones to jump to their hearts' content.
There's no minimum age requirement either — any kid who wants to bounce under the age of four is welcome.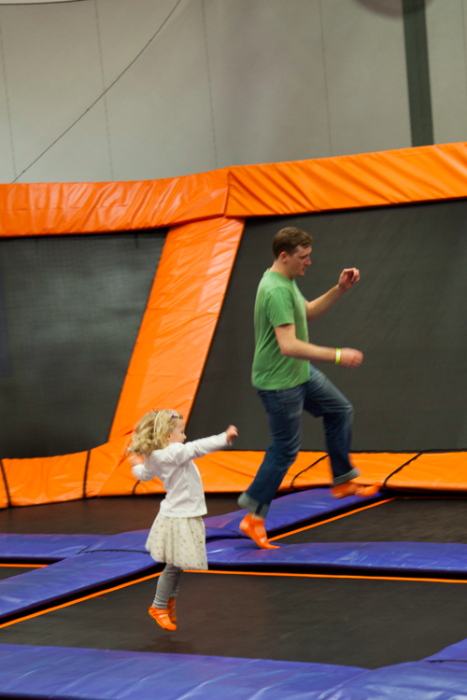 We took Missy E trampolining on her birthday — a rainy cold day in August — and it was the perfect diversion for an active child like her. She was content to bounce for the entire hour, only wanting to briefly stop for a water break. We had to bribe her with ice cream to get her out of there.
Helpful tips:
Each jumping session starts on the hour and last for an hour.
Get the most out of your money by arriving 10 minutes early to get socks and prepare yourself and your child.
Wear tights or soft, comfy pants.
Bring lots of water for you and your child — jumping is thirsty work!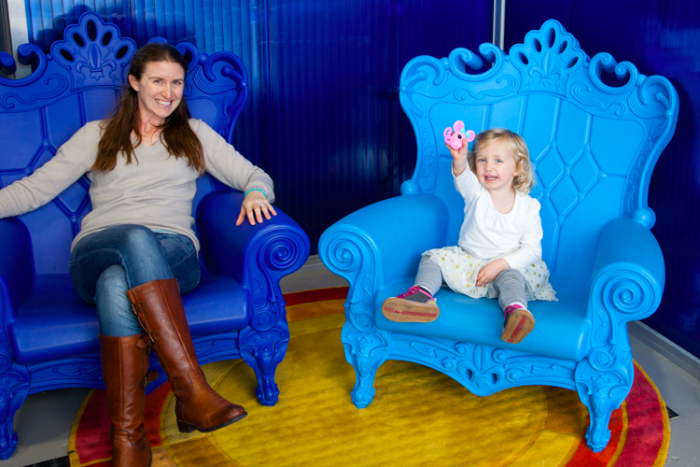 Sky Zone Alexandria
75, O'Riordan Street,
Alexandria, Sydney
Hours: Mon-Thur 10am-10pm, Fri 10am-12am, Sat 9am-12am, Sun 9am-9pm (every day from 9am during school holidays.
Sky Zone Alexandria opening time toddler only areas
Little Leapers
Mon-Fri 10am-4pm excluding school holidays and public holidays.
$10 each per hour for you & your child (under 4) plus sock fee.
Walk ins only

Christine is the editor of Adventure, Baby! She loves cake, her tolerant husband and her busy preschooler.