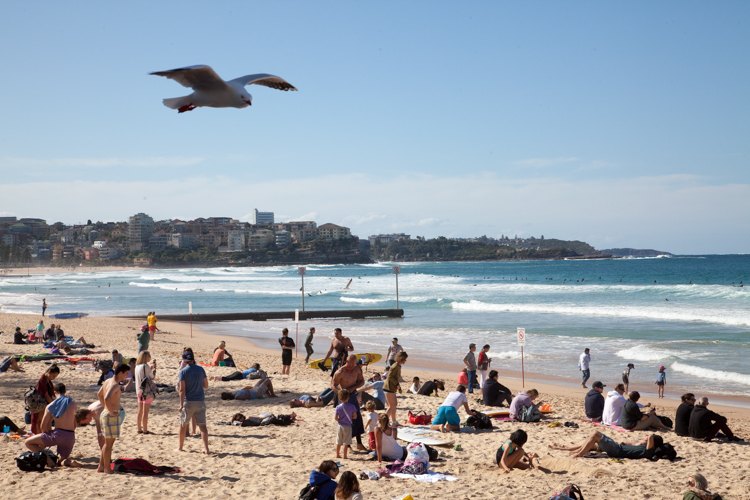 Ahhhhh Manly! A favorite destination when I was a teenager, it's still just as much fun now I'm going back regularly with my child. Manly can be a bit of a tourist trap, so the key to a great day is all in the locations you choose to stop by on your day trip.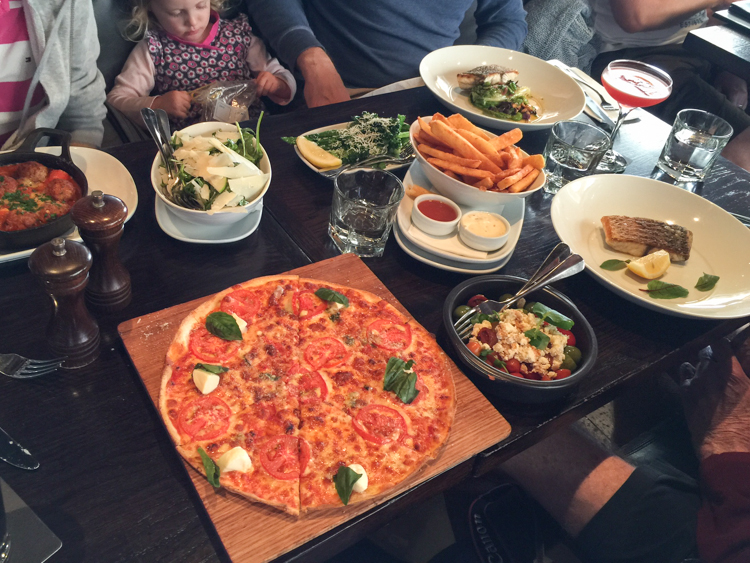 Best Lunch: Hugos Manly
When I heard that Hugos had been voted"Best Pizza in the World" at the New York Pizza Challenge and "Best Pizza Restaurant in Australia" on multiple occasions, I knew that I had to try it. While Hugo's is a bit on the fancy (read: expensive) side, the Margherita pizza is massive and very affordable at $20. All of the food at Hugos is delicious – from the side salads to the fat chips and the fish that Alec ordered. if you're after a special lunch or dinner, it's a great place to splurge on a meal with a killer view.
Hugos, Shop 1,Manly Wharf/E Esplanade, Manly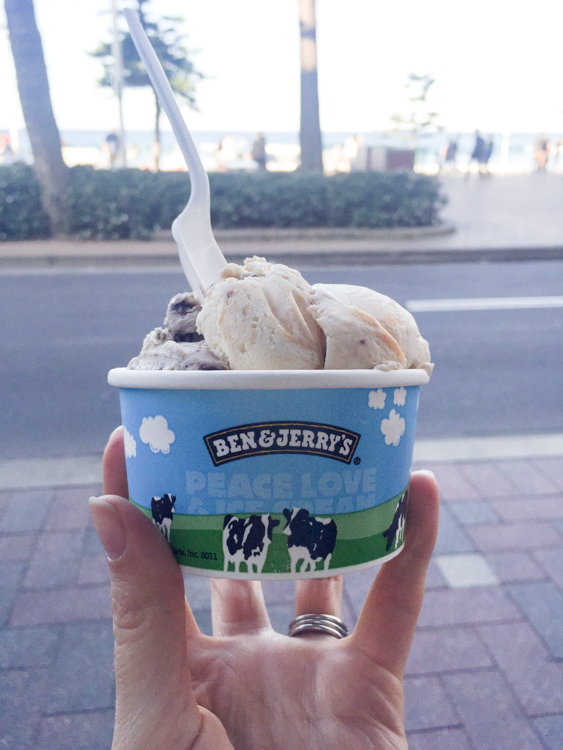 Best Dessert: Ben & Jerry's
I'll admit, I became addicted to Ben & Jerry's while living in the US. Back in Oz, it's so expensive that I rarely eat it any more. When at the beach, however, one must have ice cream, and Ben & Jerry's do ice cream like no one else in Australia.
Ben & Jerry's, 27 S Steyne, Manly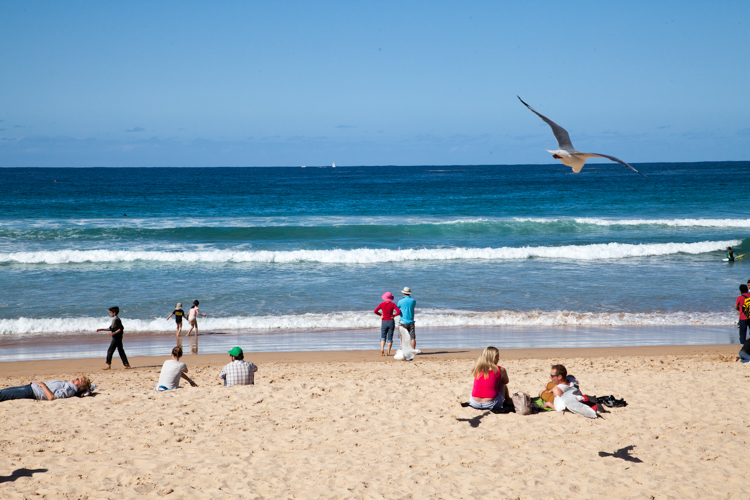 Must-do: Walk along the beach
While I never swim at the main beach, I love to walk along it, and around the coastal edge to Shelly Beach. The water is gorgeous, it's fun people watching, and the view is just divine.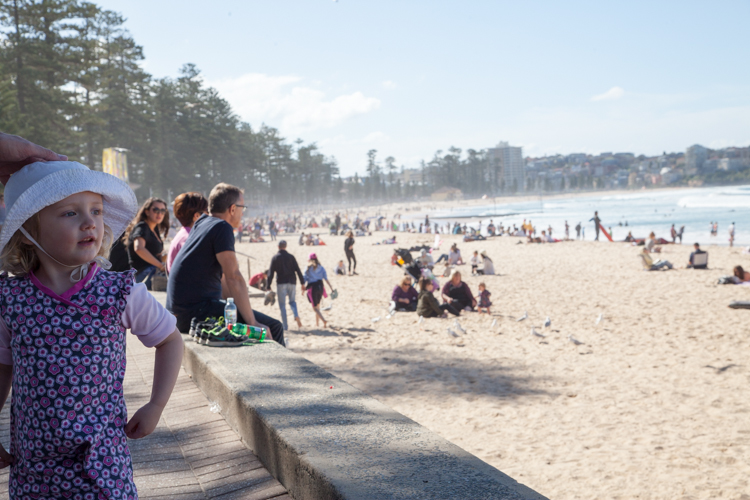 On this walk you'll stroll past the Fairy Bower Pool on Marine Parade, and "Oceanides", a sculpture of a pair of bathers by Helen Leete which I photograph every single time I visit.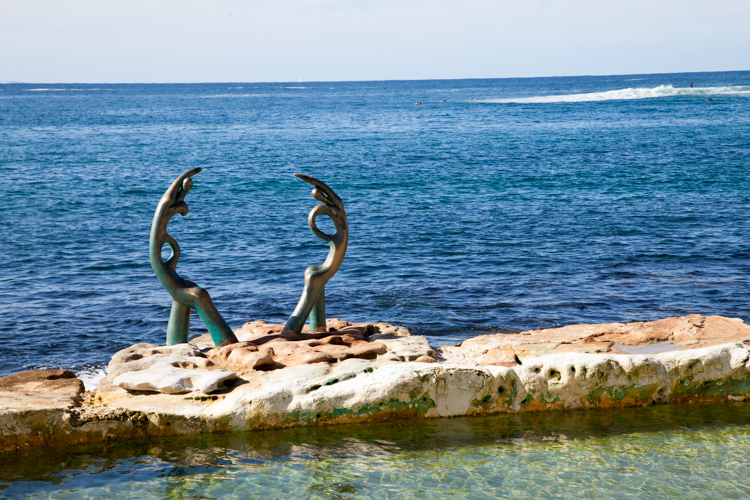 Further along the walk you'll find more public art with the Ecotourism Walk by Tim Johnman at Shelly Beach (my favourite sculpture is the little squid), and the nearby Sandstone Sea themed boulder by Ishi Buki. (Check out more of Manly's public art online.)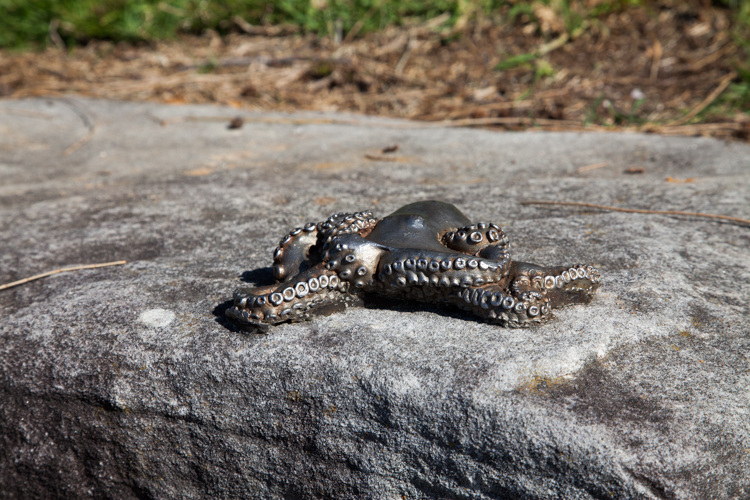 Best Beach: Shelly Beach
At the end of the walk you'll find Shelly Beach. This tiny beach is sheltered from the wind, leaving the water calm and flat. It's perfect for swimming with kids, and you'll usually find it busy with young families in summer. The sandy shore is long and wide, with plenty of room for families to camp while their kids are playing. This huge amount of space also means the beach never feels overly crowded.